We had a low key, laid back Fourth, as usual. We never go all out and plan a BBQ or a party (although I'll bring the potato salad if invited to one!) we just stayed home most of the day. Since the 4th was a Saturday this year we did go to church that morning. My best friend was visiting from Arizona for a few weeks with her two boys so we got to see them in church and say our last goodbyes. And of course the highlight of every fourth are the fireworks. So that evening we packed a blanket, the umbrella (it is, after all, Florida in July) and the kids in the van and set off for our usual spot.
Last year both kids were terrified of the fireworks. In fact Lily hasn't been ok with them since she was a year old. But she was convinced that this was her year and kept telling us that she's 5 now and five year olds aren't afraid of fireworks. Both kids were super excited to check them out.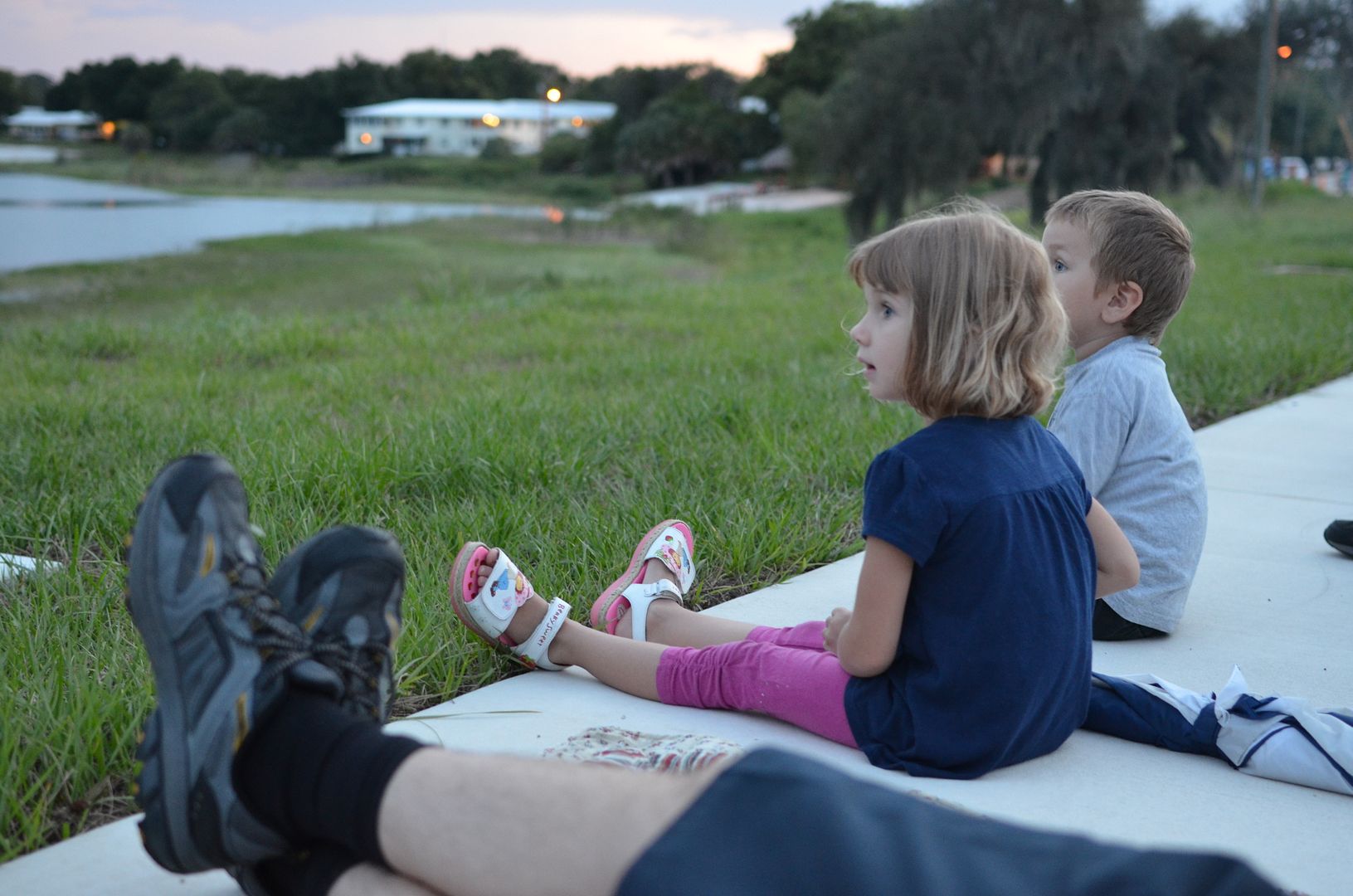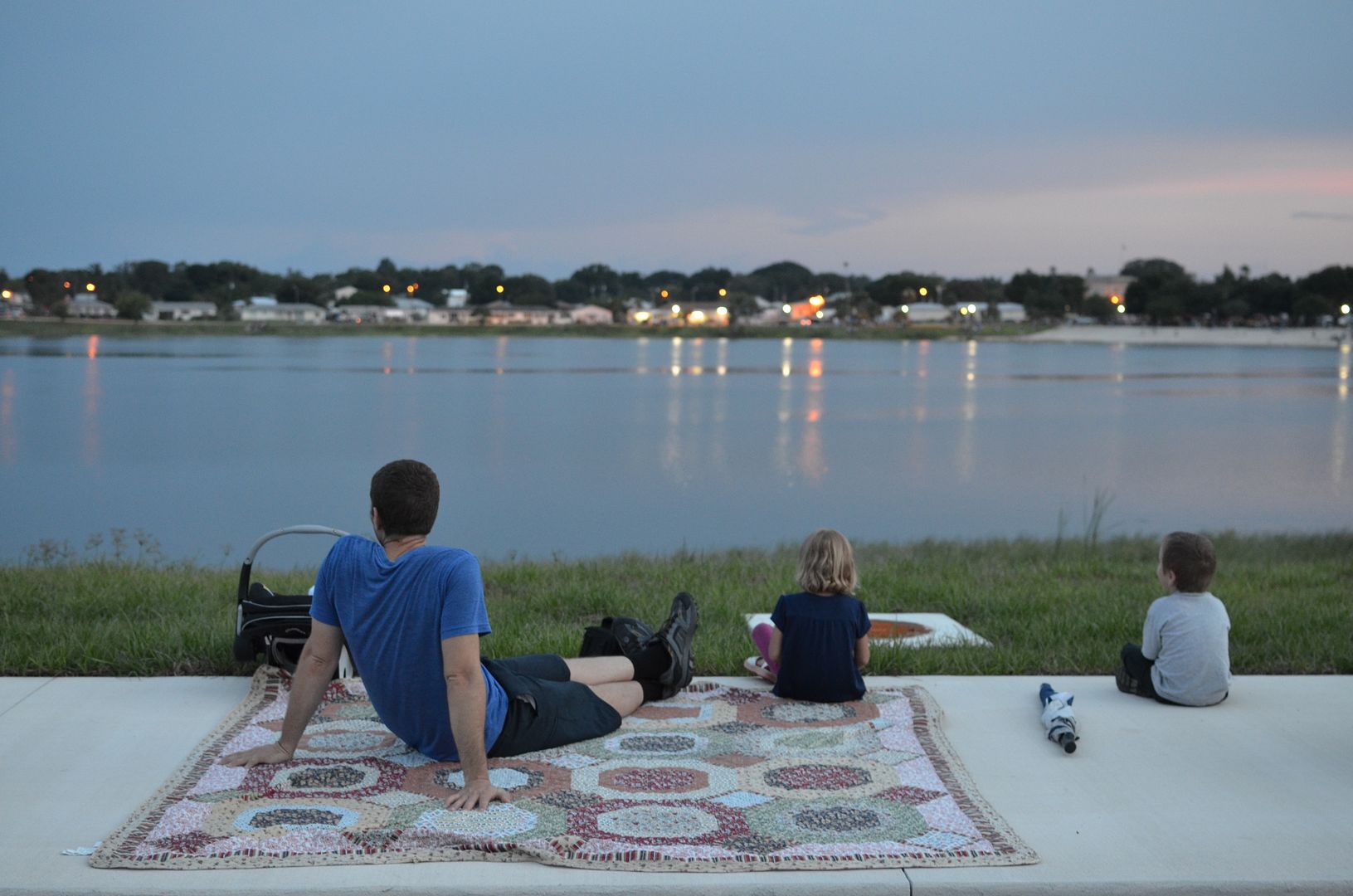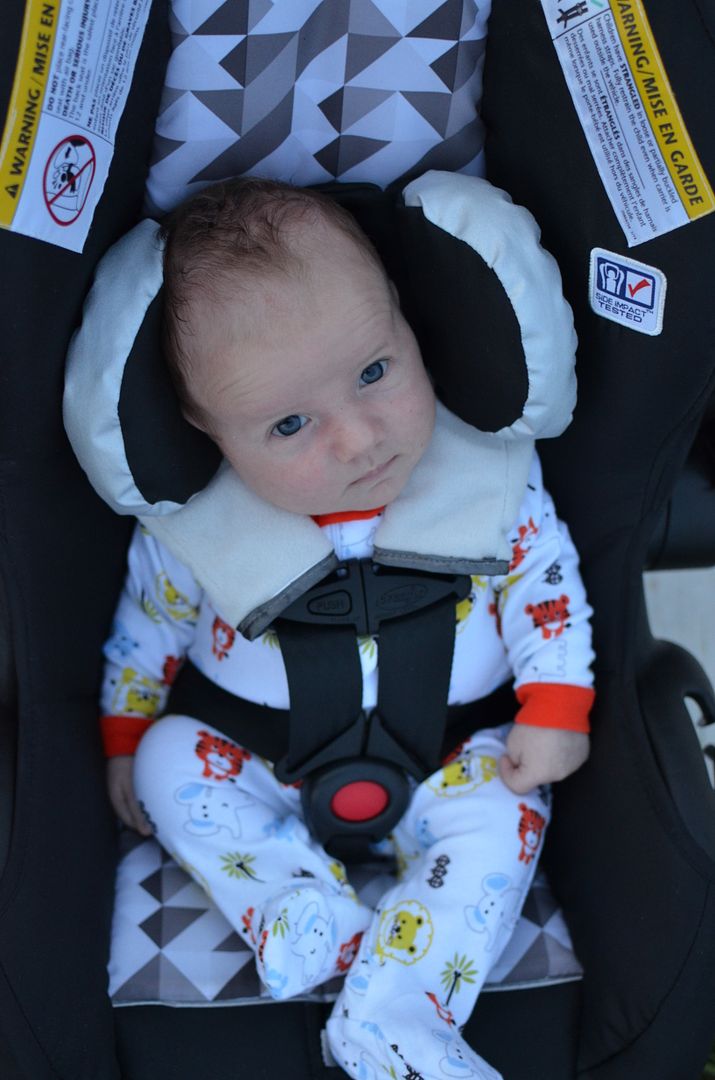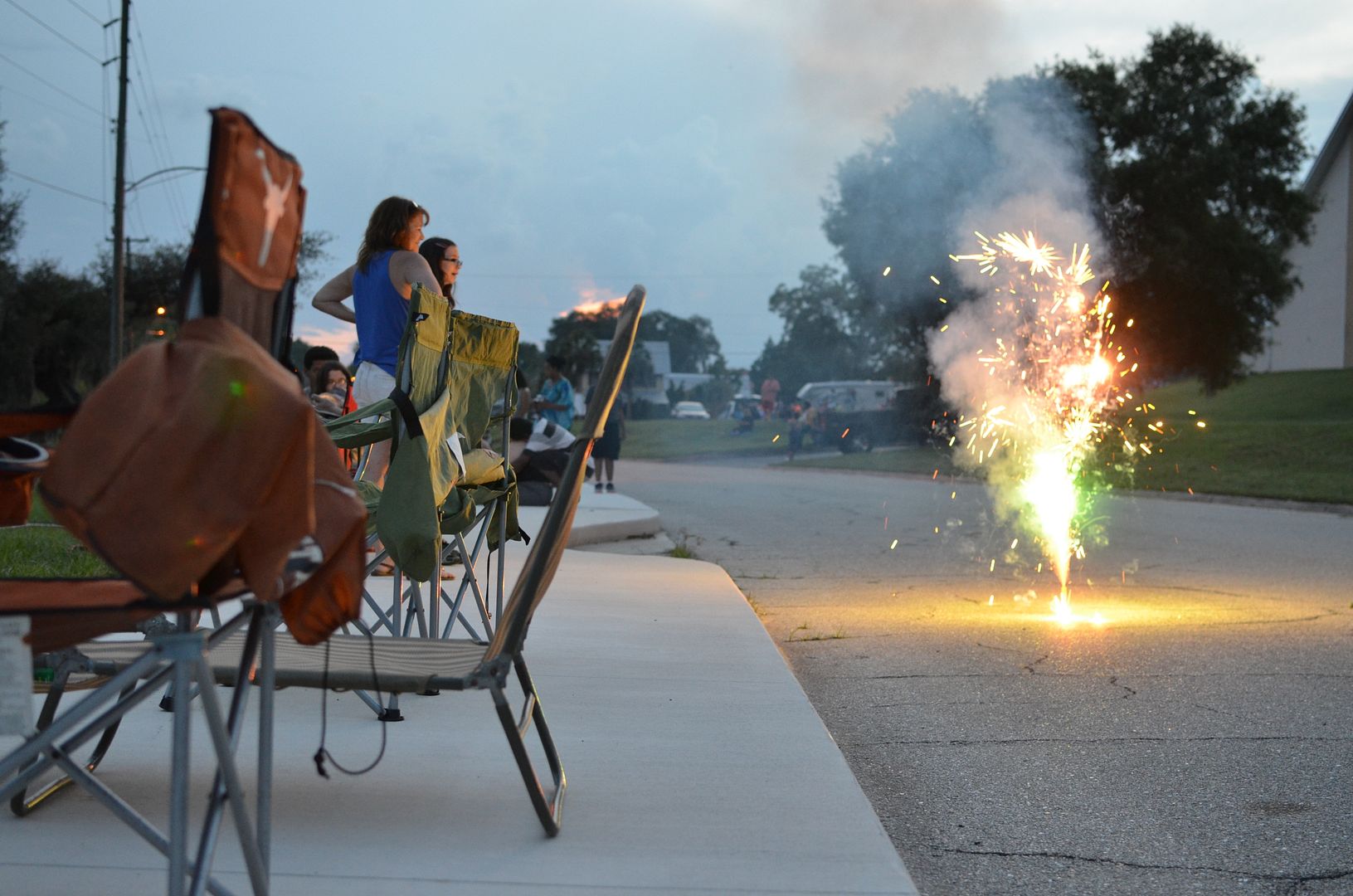 Once the first set of fireworks were set off Lily panicked a little and asked her Dad to carry her away from the noise and activity. They ended up in the van which was parked a ways away where they couldn't see the fireworks or hear them too well. Andrew told me that as soon as they walked up to the van Lily frantically tried opening the sliding door and when she couldn't get it open she quickly abandoned that and went for the passenger's door. Unable to get that open and seeing that in the meantime Daddy had started opening the sliding door, she flung herself in the side and flew to the back of the vehicle before he had even finished getting it open all the way. Needless to say she was more upset than I thought. In the meantime, down where we were, there was a malfunction of some sort and after the first few fireworks were set off they stopped and didn't resume for another 30 minutes or so. Calvin nursed and slept and Reuben had fun with sparklers (finally brave enough to hold them himself this year) and cherry bombs. Andrew and Lily came back later to see what was going on just in time for the fireworks to start up again. Because of the malfunction the show ended up mostly consisting of a grand finale of fireworks which is always the best part anyway. Lily shrieked through the whole thing, poor baby, but didn't ask to leave. Even Reuben asked to sit in his uncle's lap and stared up at the sky with huge eyes exclaiming "wow" after each one lit up the sky.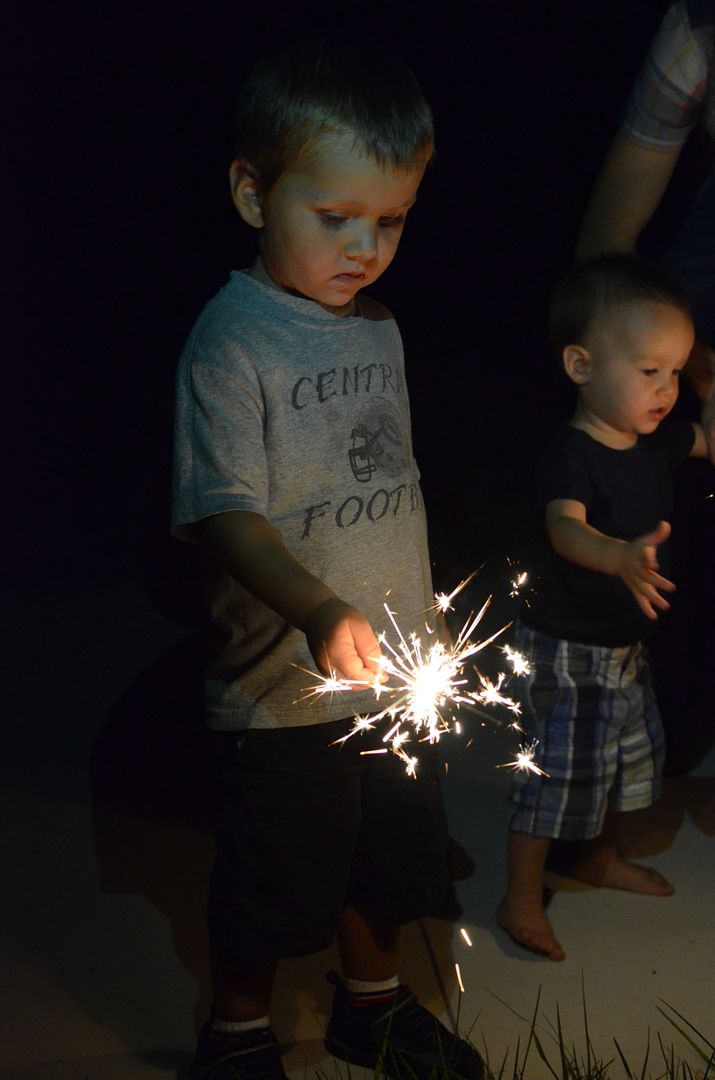 I look forward to this day all year. It didn't fail. :)