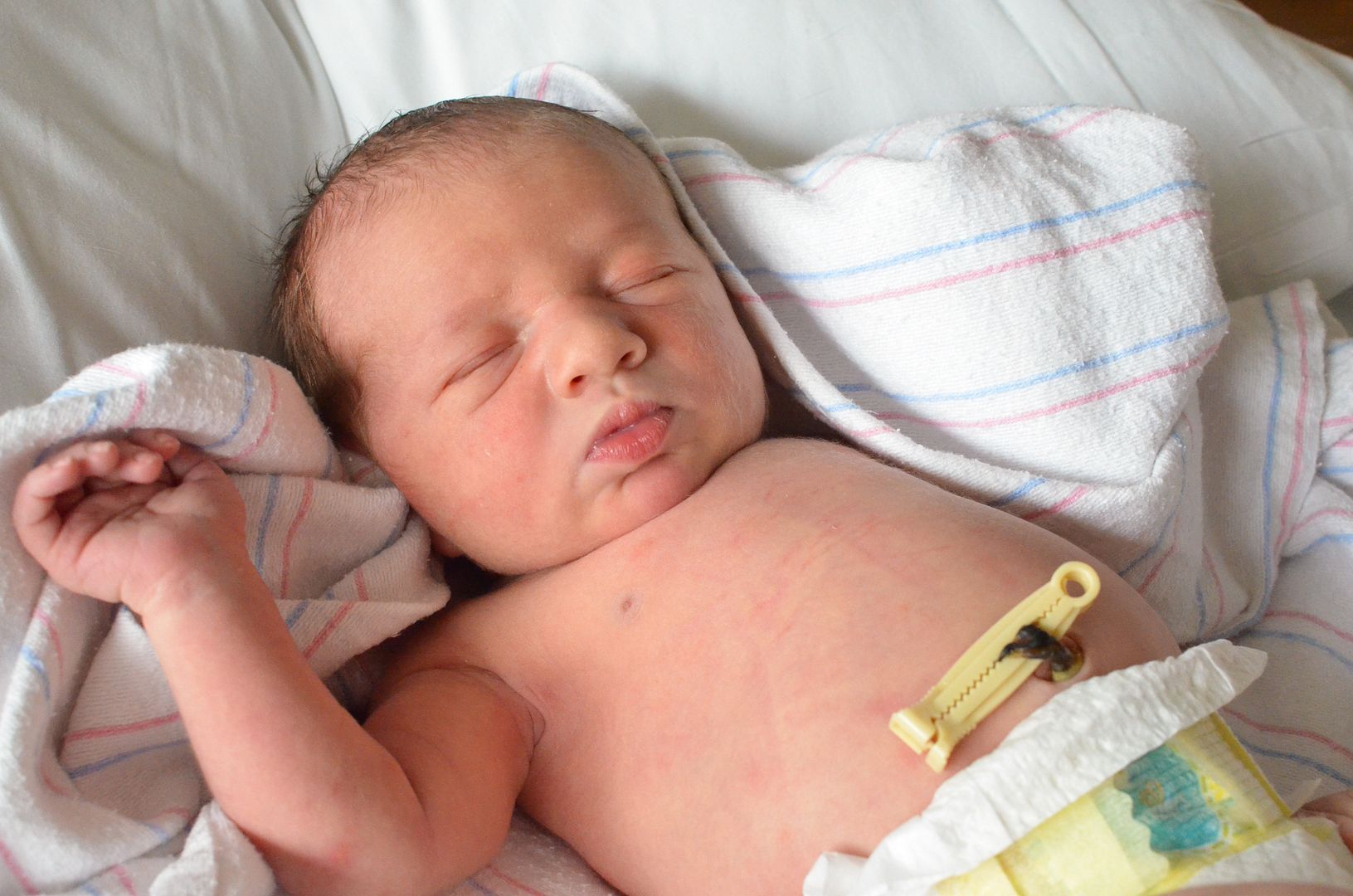 Little did I know, that 45 minutes after I hit publish on
my last post
about being "overdue" by 2 days, that I would start having contractions that would result in our sweet baby boy being born 5 1/2 hours later!
Almost a week later and we're still in awe of this little guy that has made us a family of 5. The kids adore him and ask to hold him at every opportunity. Lily has been a huge help, grabbing a diaper when its time to change her little brother, making sure I have enough water and looking after Reuben when my hands are full (including changing his pull up!).
With Andrew back at work this week (he took off the entire last week), I'm still getting the hang of this whole 3 kids solo thing but it has been made so much easier by the fact that Calvin is so far proving to be a fairly laid back baby. I know, I know, that can change in an instance so in the meantime I'm going to enjoy this period while I can.
Welcome to the family Calvin Alexander! We all love you so much!