With the Christmas season already upon us I wanted to share some pictures from Thanksgiving before everything turns red and green and silver (and pink and purple...) on the blog. :)
We drove to the gulf coast to visit with one of Andrew's cousins and her family Thanksgiving Day. There was no shortage of food (except for the key lime pie I made which disappeared very quickly), plenty of lively conversation and a generally relaxing time was had by all. I love visiting people's homes who have kids because my two have no shortage of playmates or toys to play with. And that was exactly the case this holiday. Andrew's cousin has three boys ages 10, 7 and 4. It was great because even the oldest boy had a grand playing with my two. They had a large trampoline out back and Lily and Reuben were drawn to it like bees to honey. Well...Reuben wasn't crazy about it at first but warmed up after a while. Lily played on it most of the afternoon into the evening. I couldn't get her off of it if I'd tried! That's why these pictures are a little Reuben heavy. Pinning Lily down for a decent photo was near impossible. In fact they were so occupied with playing that they barely ate a bite of dinner.
We didn't pack up to leave for the hour and a half trip home until about 9:30 that evening and despite the late hour Lily and Reuben still didn't want to go. Needless to say they were both asleep about 5 minutes down the road.
Sorry for the bad quality on some of these photos. I'm still learning about this whole photography thing (and editing thing too). Actually a few of these pictures weren't even taken by me. I found them on my camera later. Apparently someone had a little fun. :)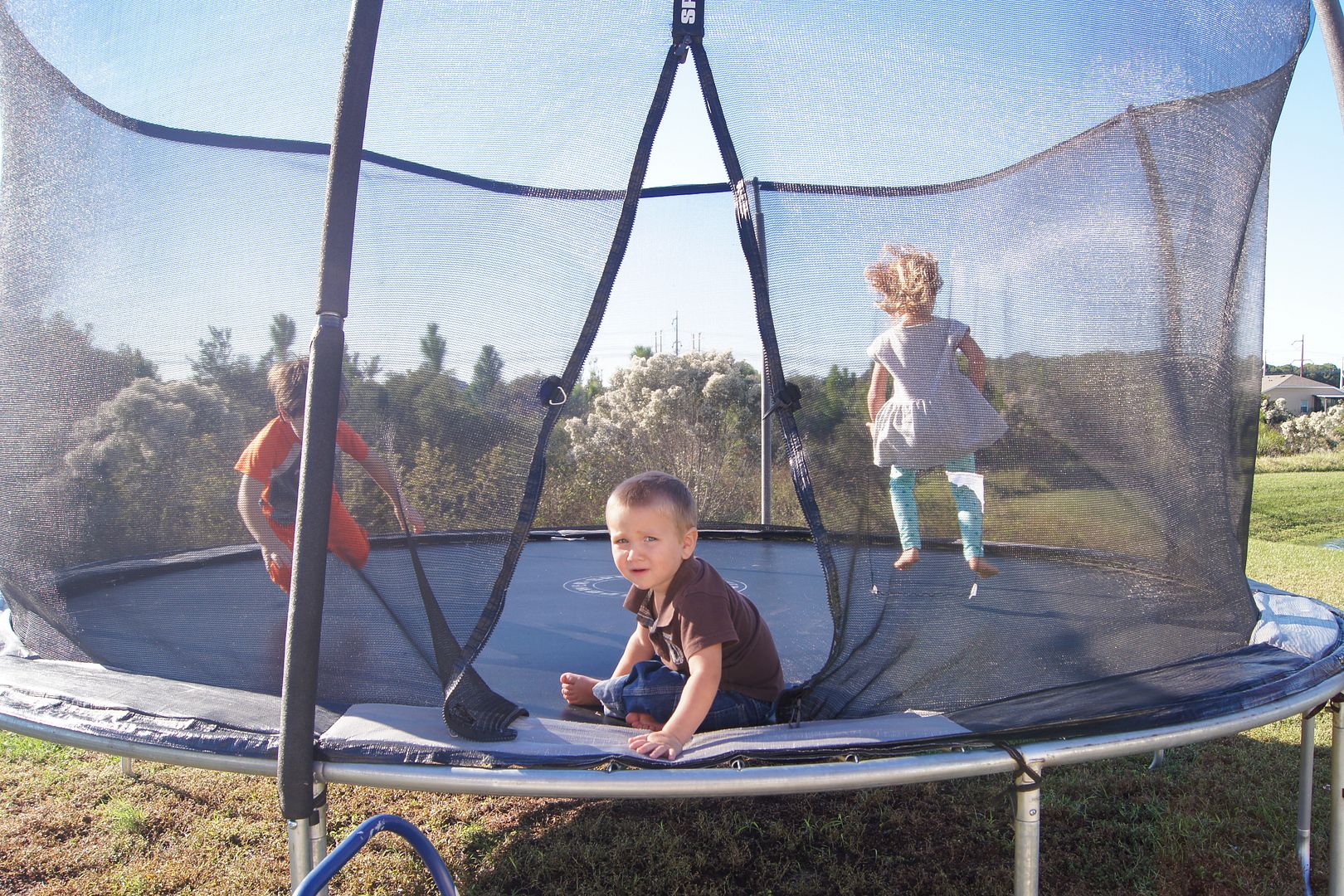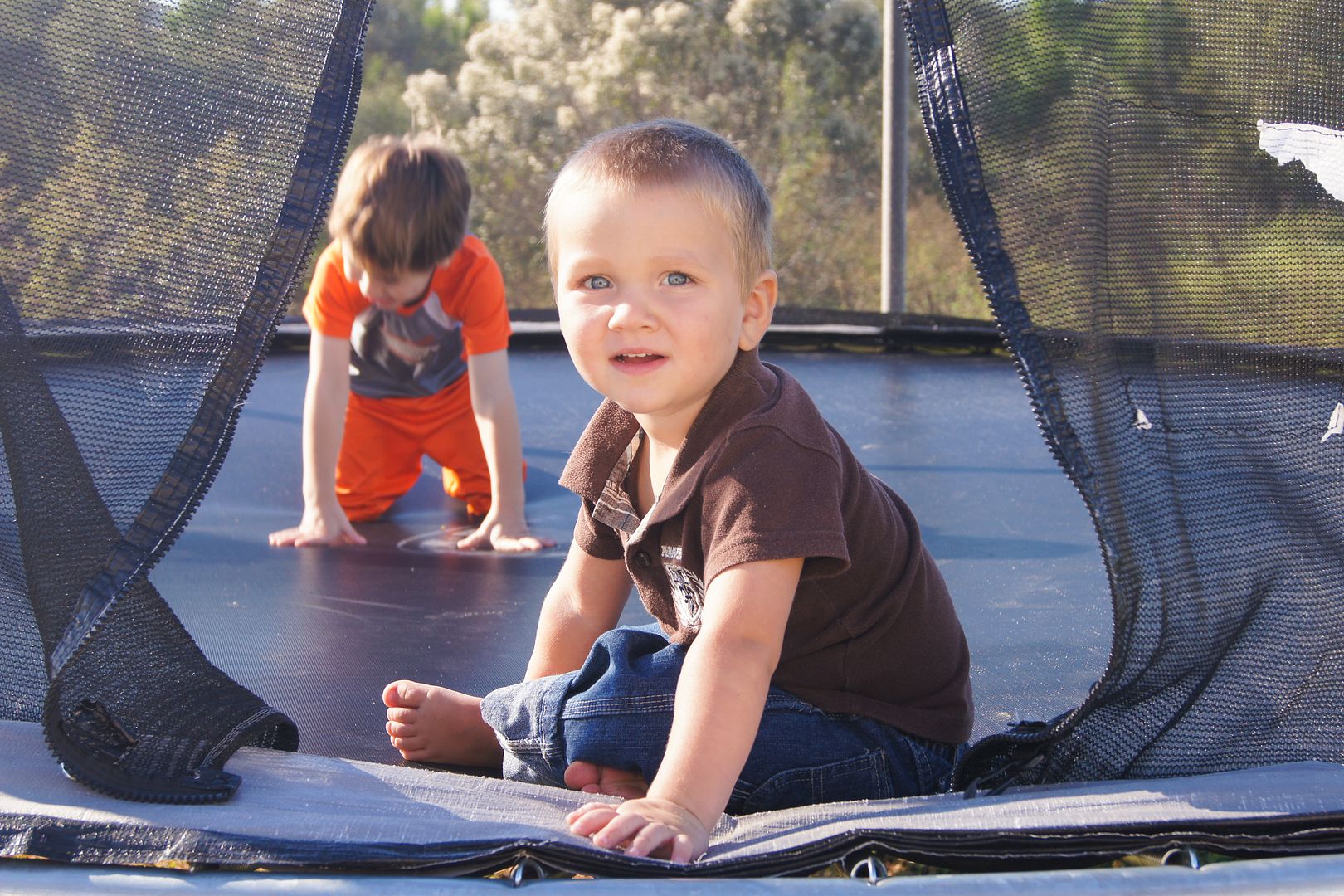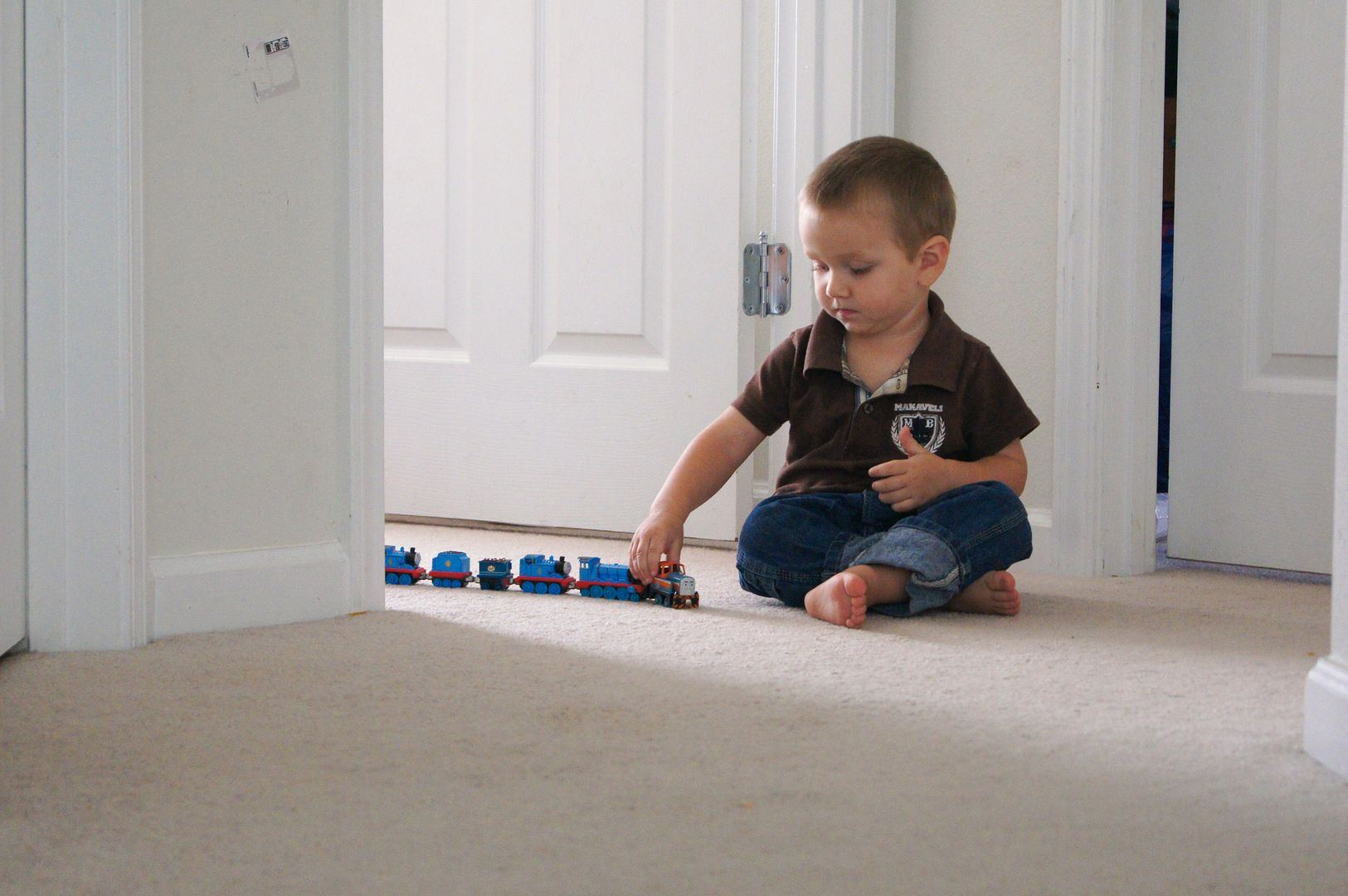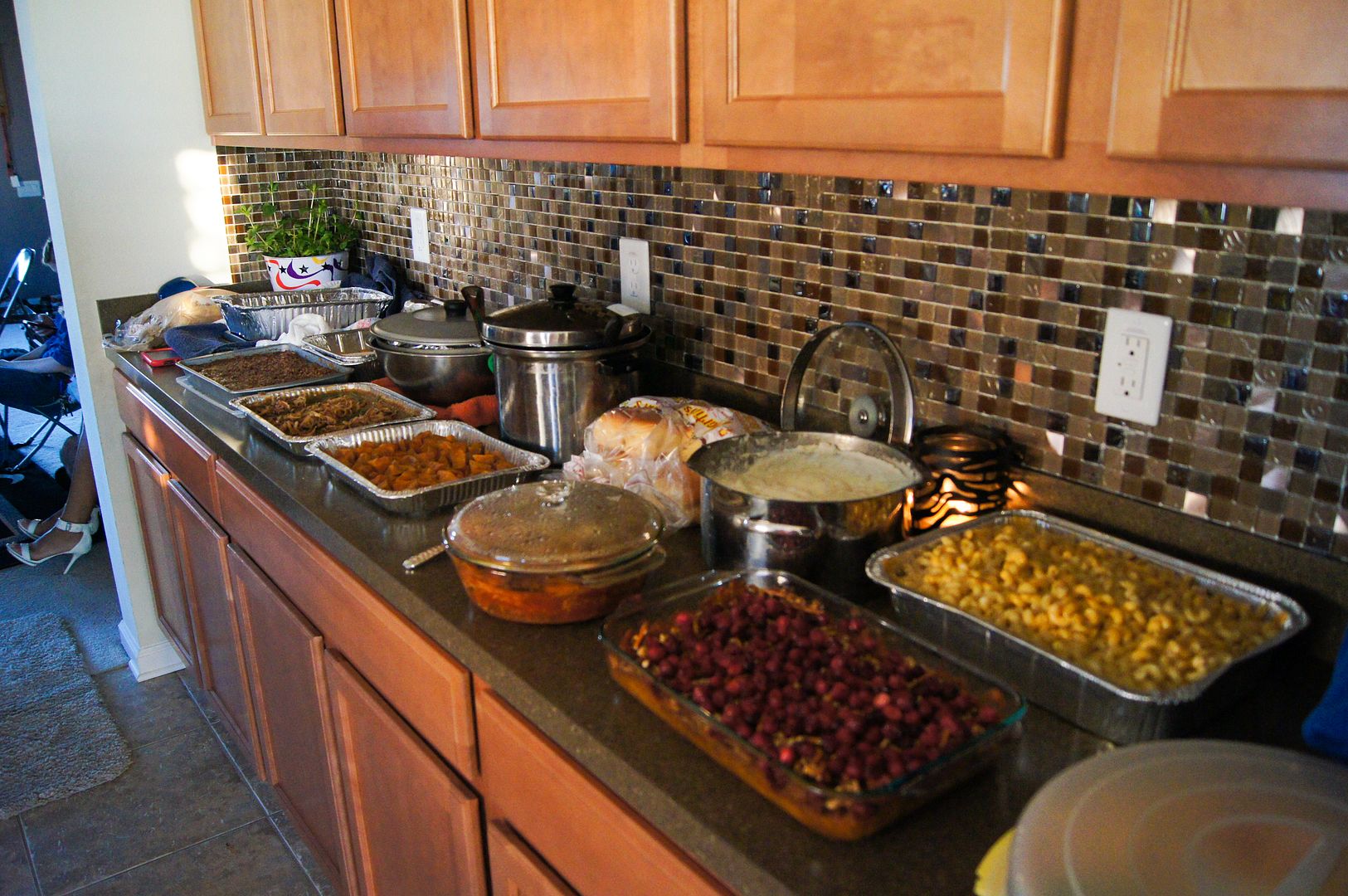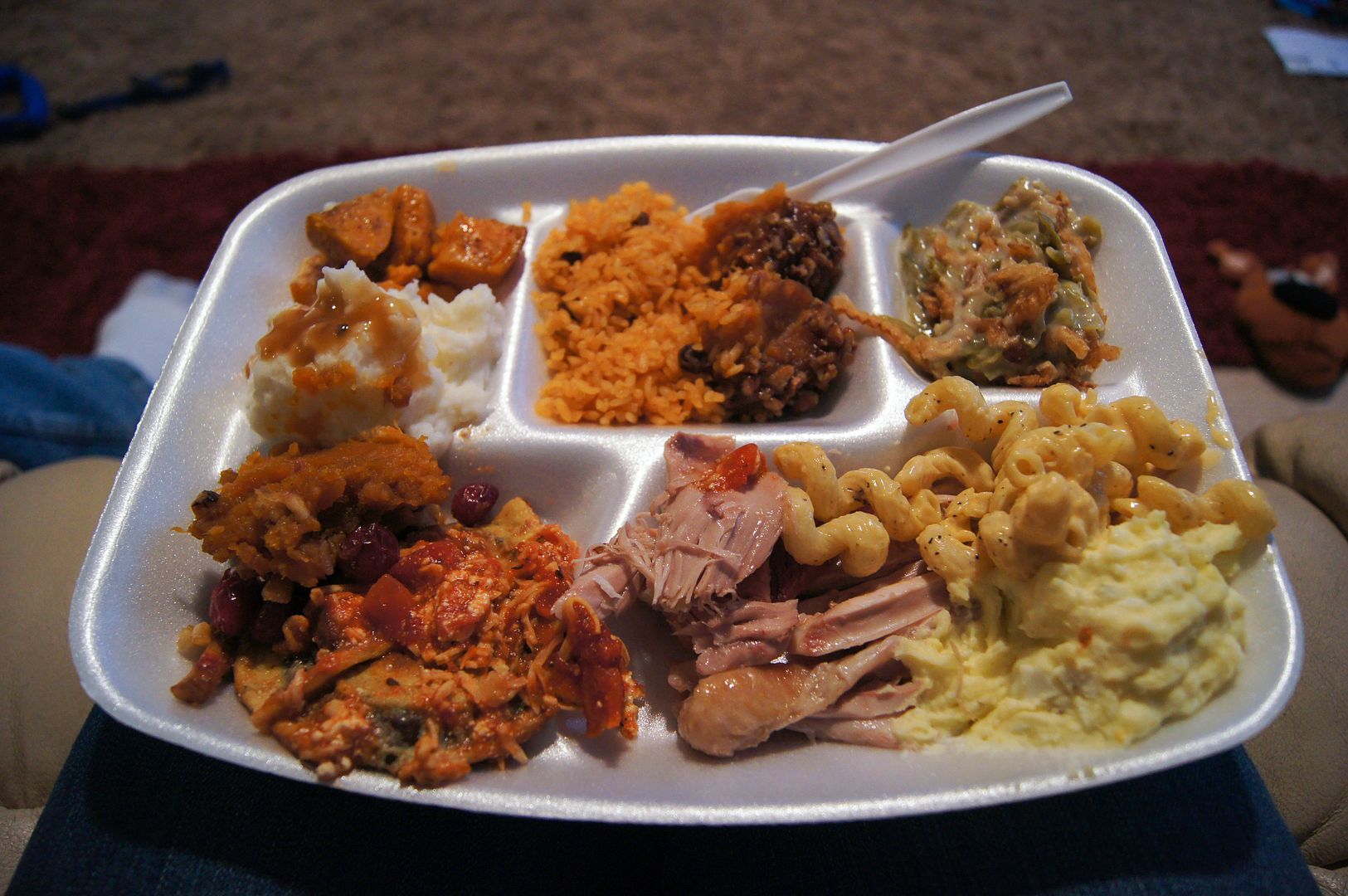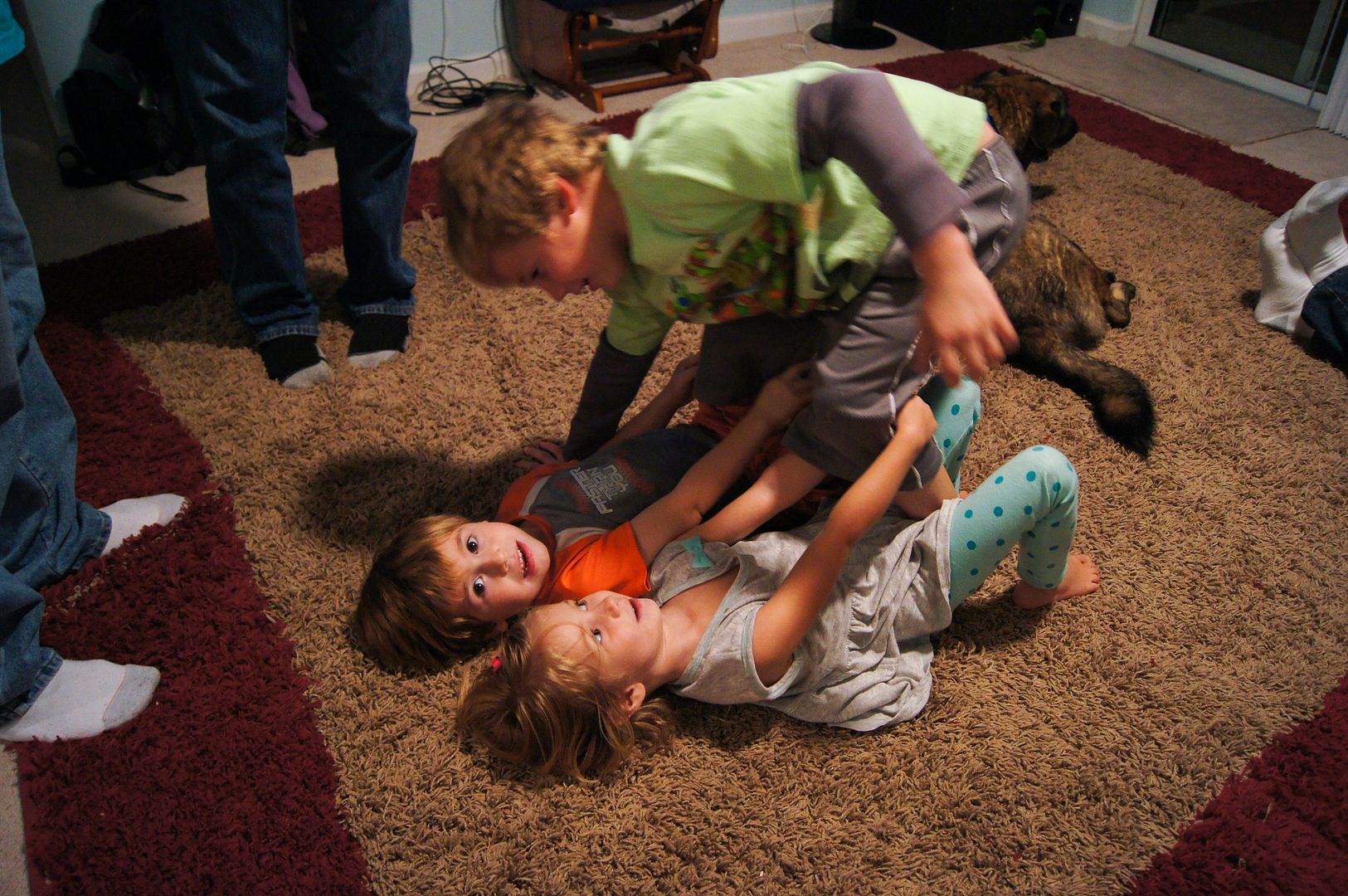 Andrew's cousin Jazz and her dad (Andrew's uncle...duh).
Andrew and I were declared the "fun adults" by his cousin's kids. I wonder why...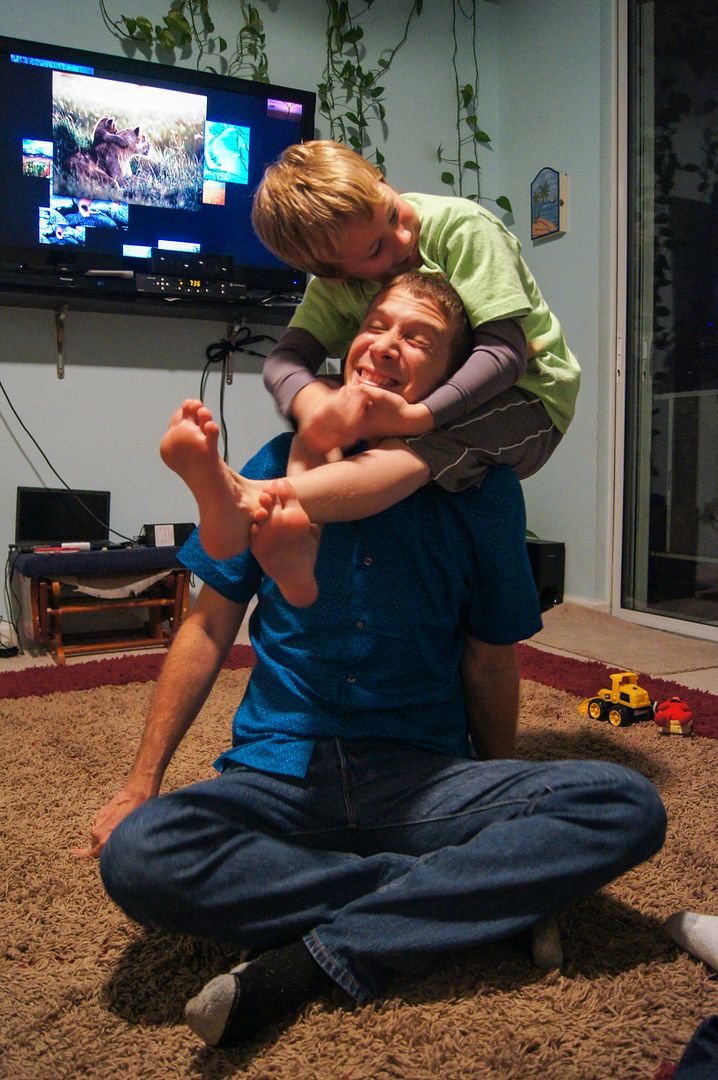 This little guy was so adorable but I don't remember his name. Later on in the evening he let me pick him up and we had an animated discussion about trains.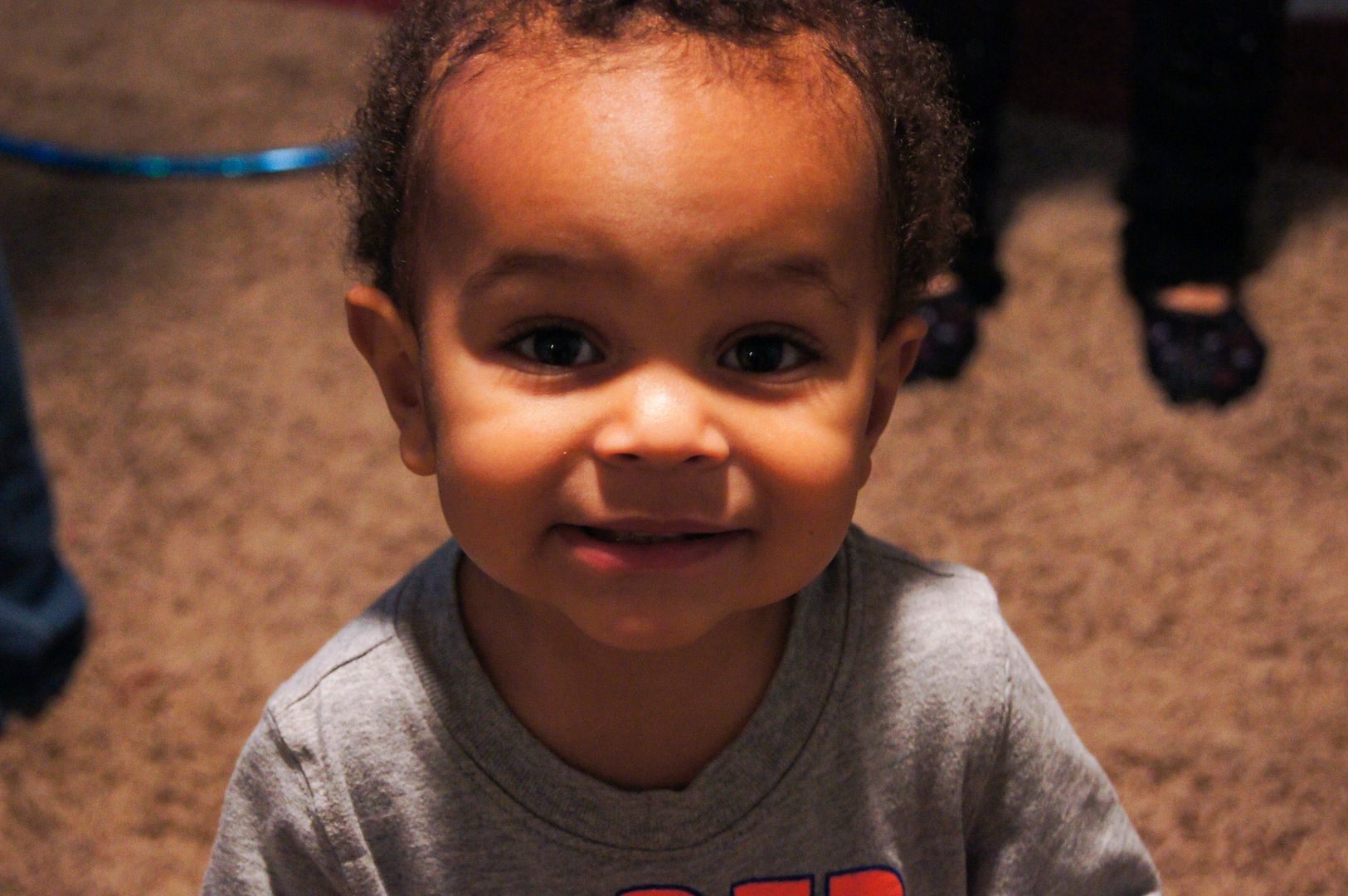 I couldn't do much to make this picture look good. I mean we look good of course but in a hazy, grainy sort of way. ;)