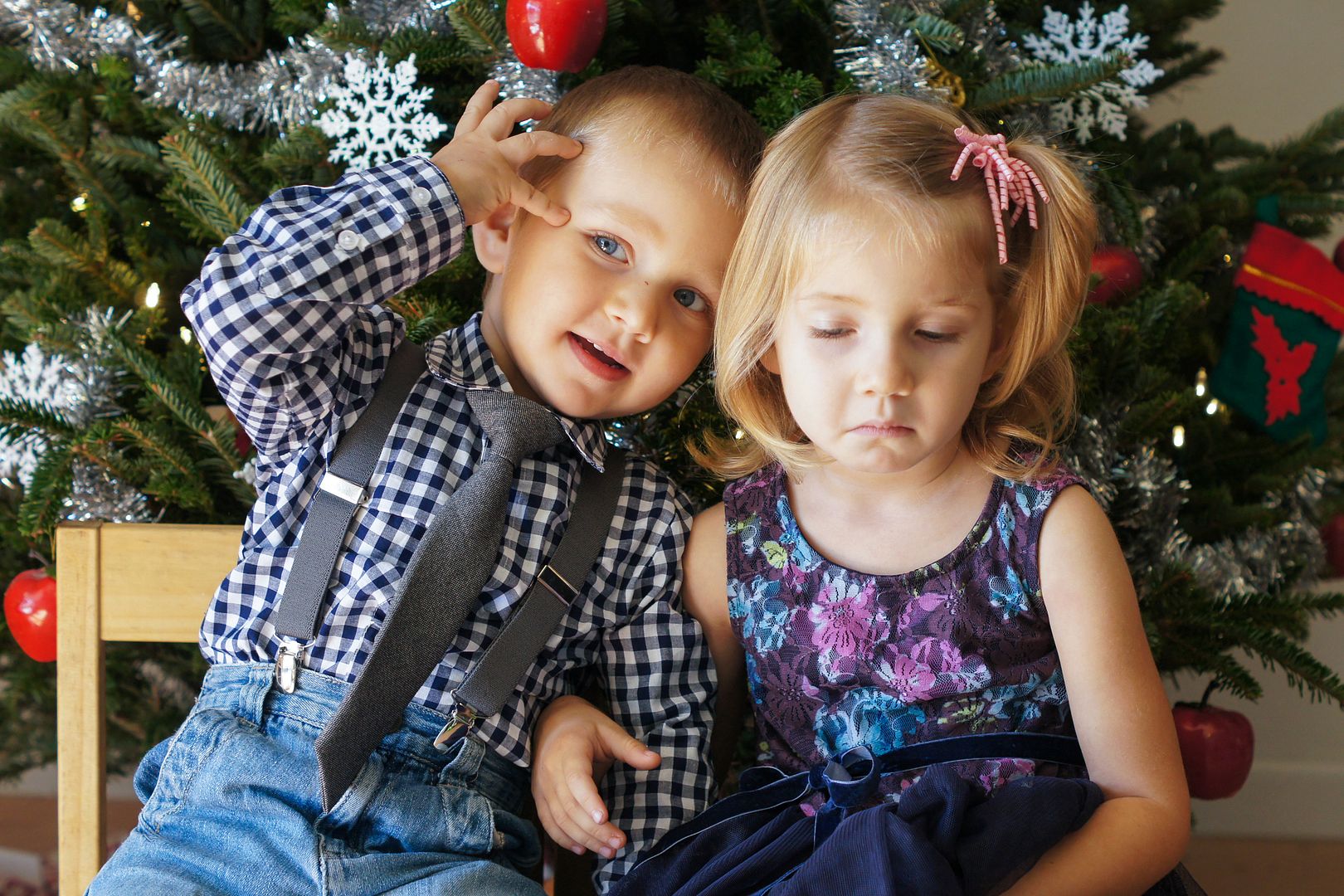 I have a lot going through my head on this warm and supposed to be stormy Christmas Eve afternoon. I've always loved the magic of the holiday season. This is probably my favorite time of year. The decorations, lights, music, smells, time spent with family, remembering The Reason we celebrate...and yes, the presents. And that last item is what started me thinking. Well that and something else that opened my eyes recently.
This year, for the first time ever, Lily has been making requests for Christmas gifts. She handed me a pen and paper one day and told me to write down her wish list. I wish I'd taken a picture of it. It had three items on it: dollhouse, scooter and new shoes. She came up with those ideas all on her own which is a little random because I had already asked a friend of mine who runs a woodworking business out of their home in Maine if they could make her a dollhouse. The scooter isn't happening but I took her up on her idea of new shoes. She does need new sneakers as hers are a tad bit small for her now. For the past couple of years, around this time, I randomly bring up the question of why we celebrate Christmas or what's so special about Christmas. She's always answered "Jesus' birthday!" and I knew that our efforts were paying off. For the first time last week though, she answered "presents!" and to be honest I felt like I'd had the wind knocked out of me a little bit. I try very hard not to bring up the topic of gifts in front of the kids and I've never asked them what they want for Christmas. I do most of my shopping online while they are sleeping so they aren't bombarded by advertisements and stuff when we go to the store as I don't need to go anywhere near the toy section (or craft, clothing, or even the housewares section...Lily's easy to shop for as she loves a wide variety of things). Maybe its inevitable that she realizes that the rest of the world doesn't all adhere to the calm, non-commercialized way we celebrate the season. I suppose at almost 4.5 years old she's realizing that its fun to receive things and that there are a lot of "things" to be had out there. I've long been a believer that the best memories are not made up of things and I want my children to take that to heart. As one of the ways to instill that in our children, we lightened the gift load this Christmas. We've never gone overboard with gift giving but last year showed us that we could cut back even more. This year they are each receiving three gifts. One large item that they "want," a book, and one item that they need. Last year just buying them three books each proved to be too much. Reuben's books sat unopened till later that evening while he played with everything else.
So, yes, this is my favorite time of year, but why? Do I unintentionally place a lot of emphasis on presents and do my children notice? Andrew told me one evening recently, when I was trying to finalize what to get Reuben for his large gift, that I talk too much about presents. I'm assuming he meant I talk to much about it to
him
and I wasn't aware that I did. Maybe I do without realizing it. I know I worried a lot this year about what to get them. Well, maybe worry is a strong word. I thought a lot about what to get either of them as I wanted it to be perfect. Then I came across
this
the other day. Could we do that? No presents but plenty of giving away to those truly in need? Now that sounds like a wonderful Christmas to me.