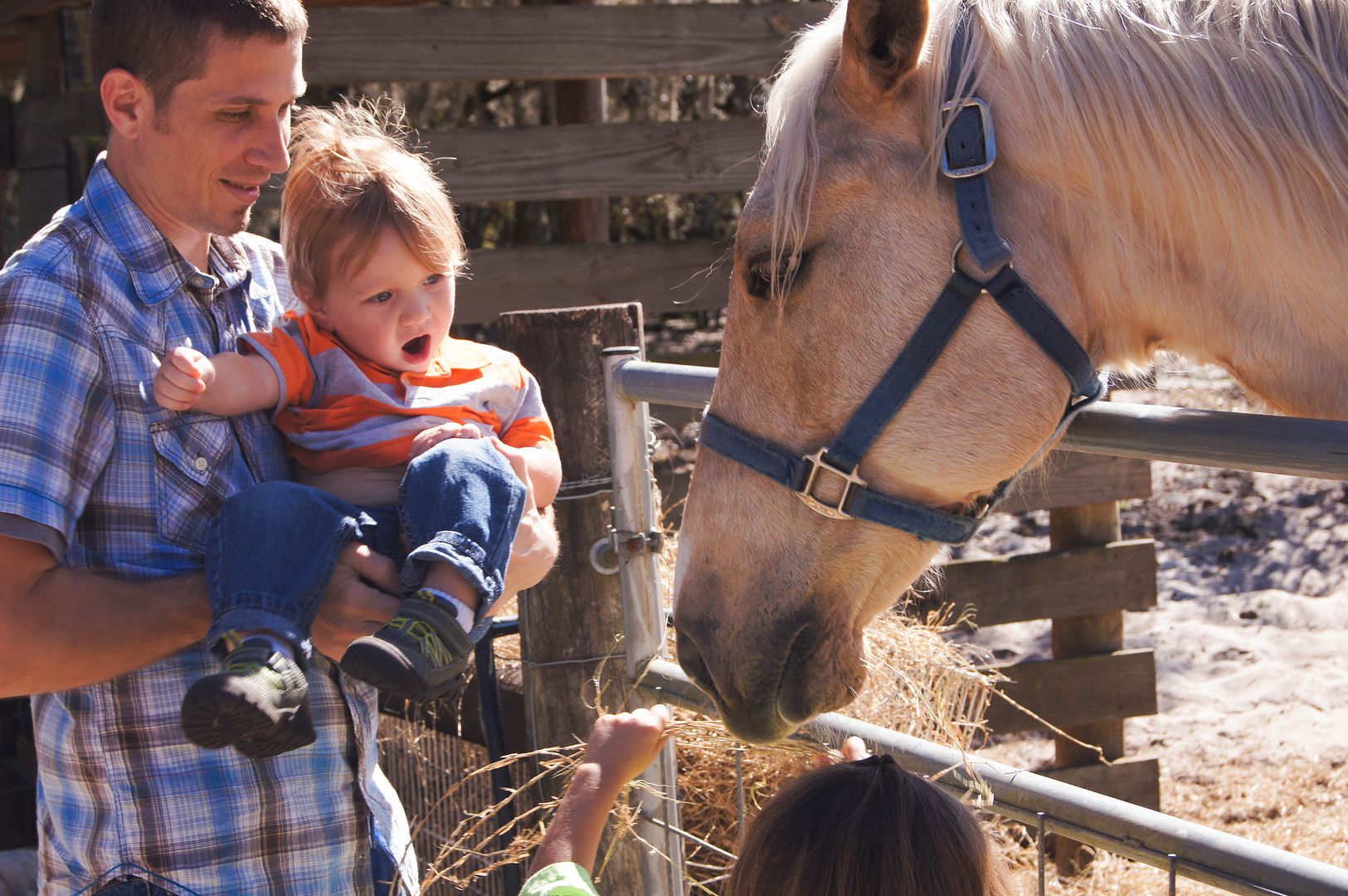 About a month ago Andrew and Lily came home early one Saturday afternoon from church calling out as they came in the door "Get dressed quick!" (I stayed home with Reuben who was napping and I had just gotten out of the shower), "We're going to see some goats!" Friends from church had invited us and some close friends of ours to their parent's small farm to pet and play with the goats. When we got there the goats took one look at the kids and ran off in the other direction. That's ok because there was also a horse who lived on the farm and he had no problem with being pet, ridden and fed by a bunch of youngsters. Say hello to Leo...or Lee...or maybe it was Louie. I can't remember what his name was. But it didn't matter to the kids who had a grand ol' time getting to know him. This was my little ones' first time ever riding a horse.
Reuben took a little bit of time warming up to him. Both of my children are observers. You won't see them diving head first into any situations. First they check out the scene and determine if its something they'd like and once they've made their decision only then will they get excited and interactive. Reuben determined, after some close observation, that the horse was ok. Not worthy of displays of excitement but he shook his head in the affirmative when we asked him if he wanted a ride.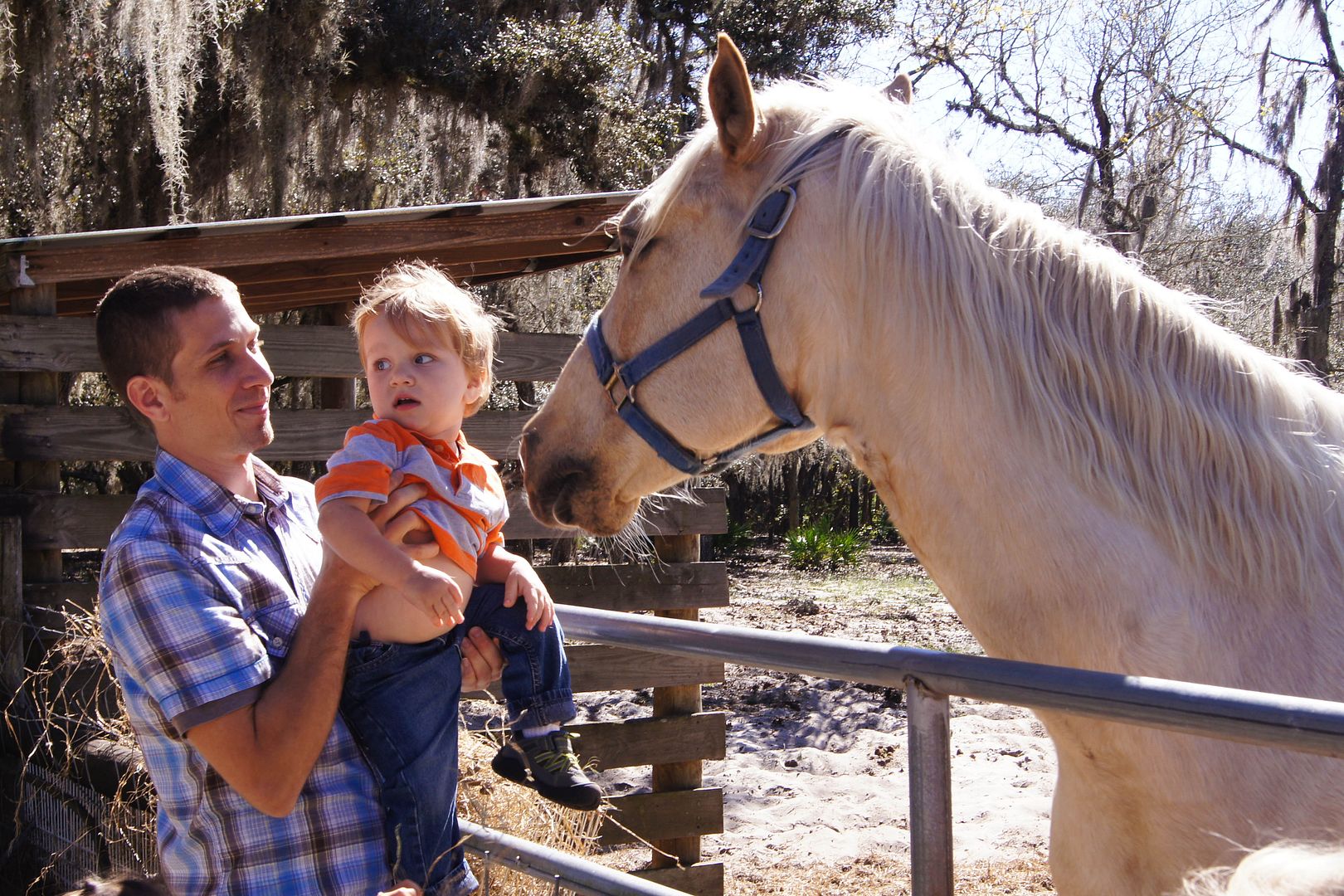 I can't stop chuckling at this picture. The kids look like they are checking out the horse's um...assets. Even Andrew looks impressed.
haha!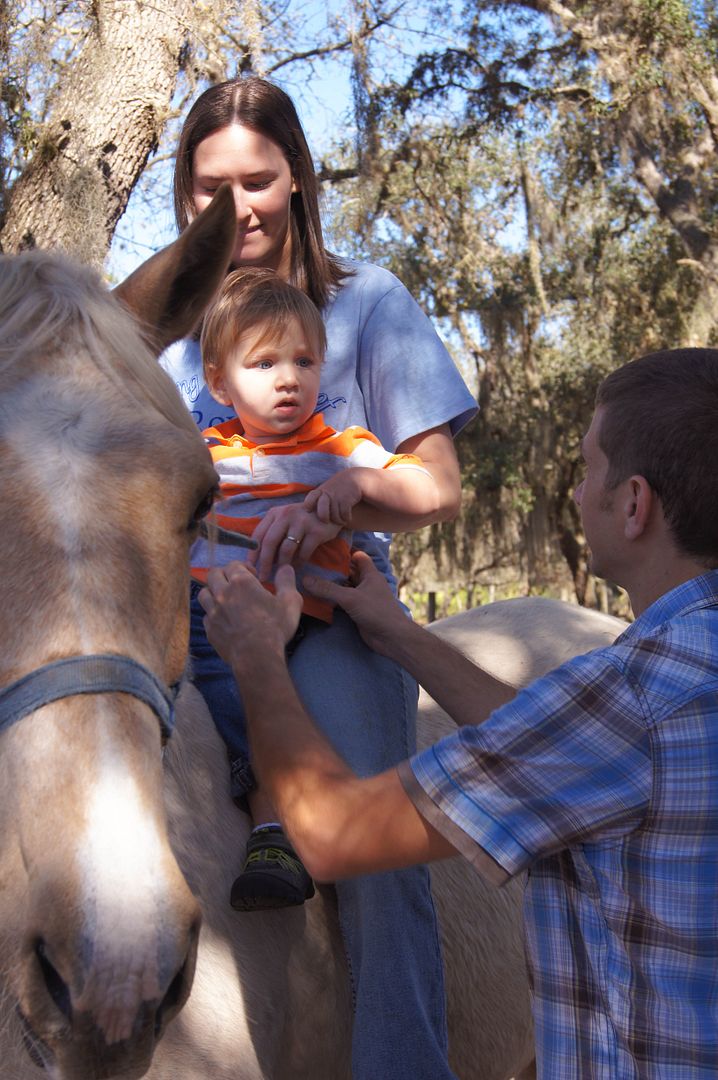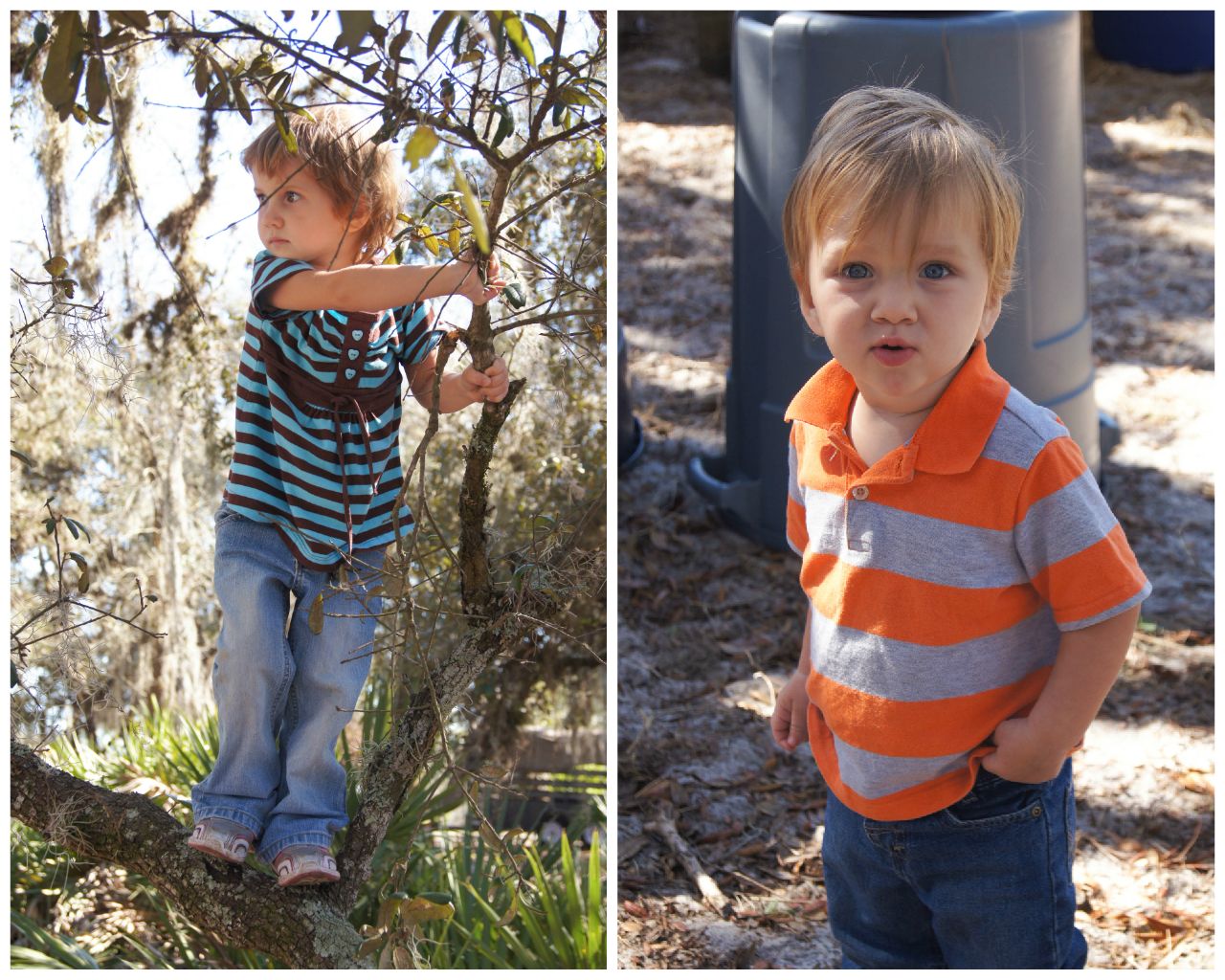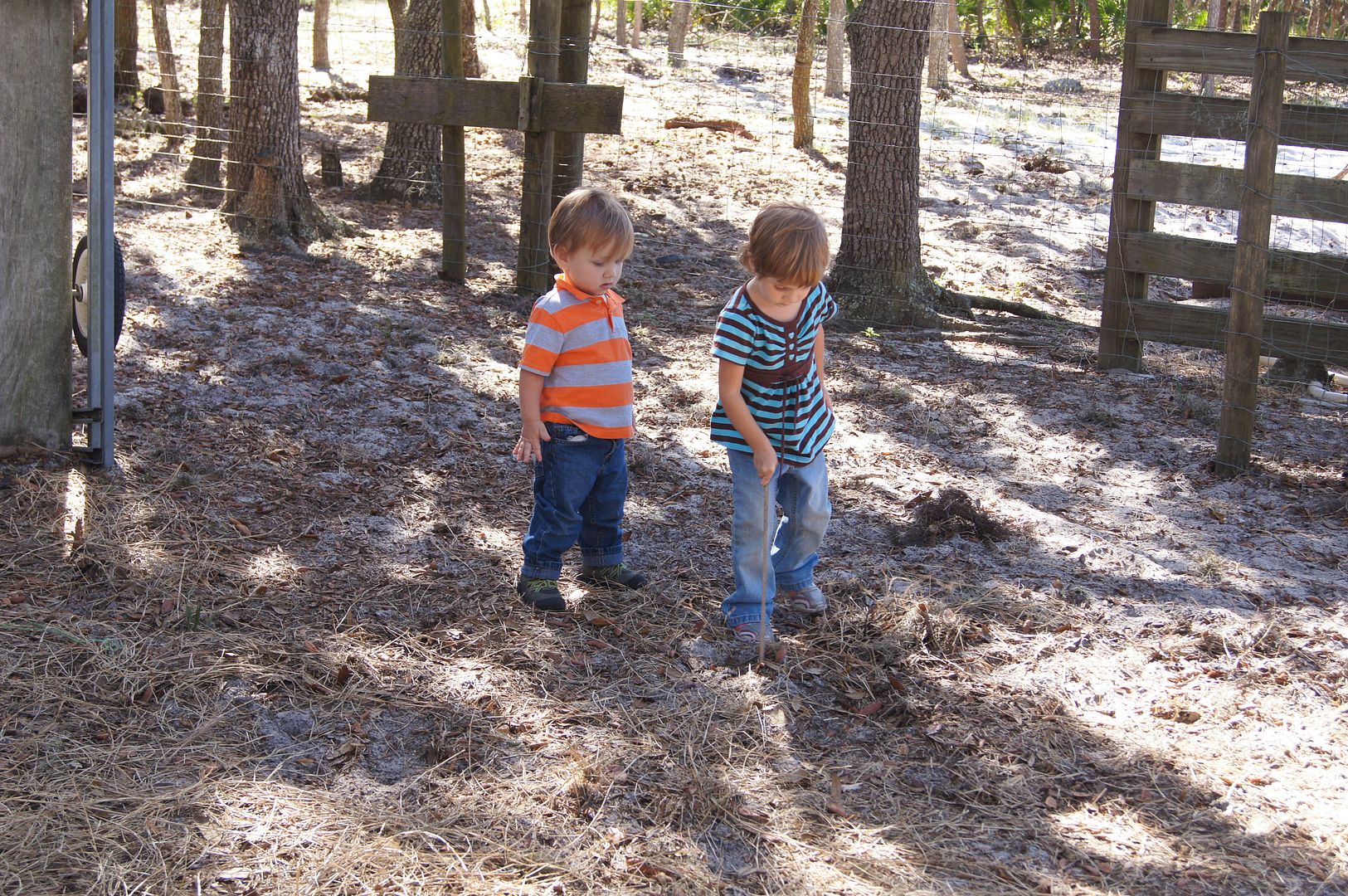 This horse was a little strange. He likes to eat Spanish moss (I'd never heard of them doing that). So the kids spent a large amount of the time pulling moss off the trees to feed to him. Lily wasn't getting her fingers anywhere near his teeth though so she devised a feeding system by which she twisted the moss around a stick she found and then held it up for the horse to eat off of.
Neither of the kids wanted to leave the farm to go home that day. Afternoons like this make me yearn so much for my own little farm some day. Its tough living in town with no land to speak of. But I'm glad for friends and family who do have spaces for my little ones to run around and explore nature on. In the meantime I'll keep hoping and praying for my own little corner of land that we'll have...someday.