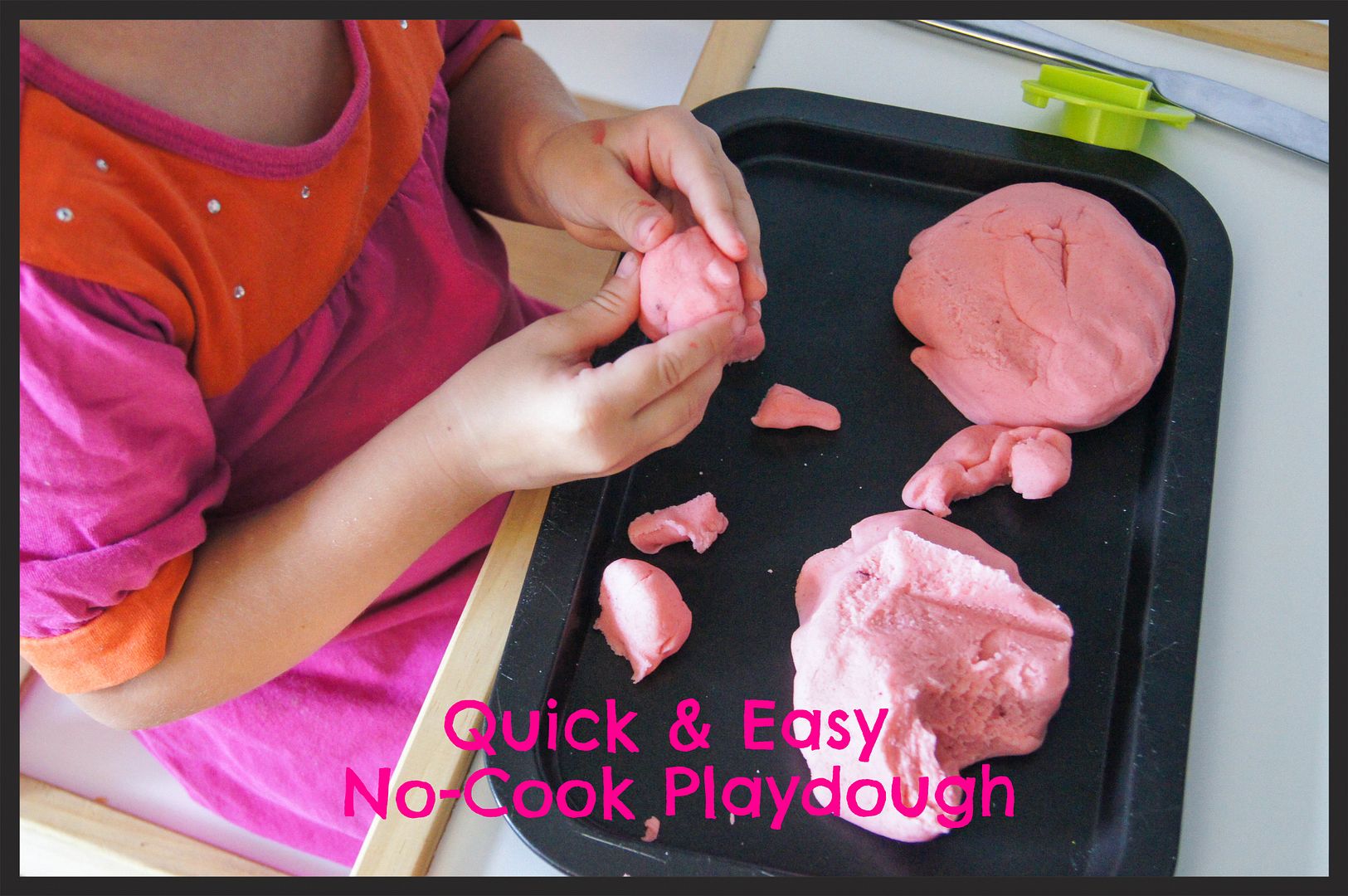 This afternoon Lily asked me out of the blue if we could make playdough. Well...it wasn't completely out of the blue. She asks me every few weeks or so. Usually when we're passing through the toy section at Walmart to get to the bathroom (why must they put the bathroom back there?!). Initially I tried to put her off. I mean it's Friday and I had a lot of housework to finish and dinner to start thinking about. I didn't have time to make playdough. But I thought about it and realized that it was actually a great idea since I needed a reason for her and her brother to stay inside for the afternoon so I could finish cleaning the house. And since this recipe is so easy to make there really was no downside to her plan. So here is our recipe for soft, smooth and easy no-cook playdough.
Quick and Easy No-Cook Playdough
1 cup flour
1/2 cup salt
1 1/2 tablespoons cream of tartar
1 tablespoon vegetable oil
1 cup boiling water
food coloring
1. In a large bowl mix together flour, salt and cream of tartar.
2. Add vegetable oil and 15 - 20 drops of food coloring of choice to boiling water. Add more for darker dough.
3. Pour water mixture into dry ingredients and mix until combined.
4. Wait a minute or two (until dough has cooled a bit) and then knead dough in hands until smooth (you can add more flour if the dough is too sticky).
5. Play time! Store playdough in a Ziploc bag or airtight container and it will last for months.
I've seen other ideas for things you can add to the dough such as glitter, essentials oils or Kool Aid packets instead of the food coloring. The skies the limit!