Today was a really great day. Yesterday was too for that matter. I've been keeping my hands busy recently which is a good thing. Not the kind of busy you're probably used to. You know the hectic kind of busy where you (subconsciously...or not) compete for the (imaginary) spot of most important person based on how many things you are juggling at the moment. Its all superficial really. No, I just haven't let my hands lay idle. Because when I have time to spare I inevitably find myself sitting at the computer lazily scrolling through Facebook or blogs I subscribe to. Not that those things are inherently bad, but I think we can all agree that spending hours off and on throughout the day doing that probably isn't the best use of your time. What is that expression?
"Idle hands are the devil's playground?"
I can see the truth in it. So I've determined to ditch the overused "busy" and instead focus on keeping my hands and mind
engaged
in valuable work such as spring cleaning (I have so many decorating and home improvement project ideas!), craft projects and of course, lots of playtime with the kiddies. My house hasn't looked this clean in a long time and I have several craft projects that were previously stashed away in the closet but are now on their way to being finished.
The kids and I have also been enjoying a lot of outdoor time. We're trying to soak up as much sun as we can before the sweltering heat of summer hits us. We've had a fairly mild spring that hung around until this week. Now its starting to climb into the 90's which is our cue to start hibernating inside during the afternoons or find a pool to cool down in. The past two days I watched a couple of extra little girls for a friend and we did just that. They spent the morning "washing" my carport, awning and various toys outside (that's actually Reuben's arm behind Lily not her arm and shoulder that somehow doesn't have a shirt on it):
Played in our neighbor's pool during the early afternoon:
Then had popcorn for a snack and watched a movie later in the afternoon: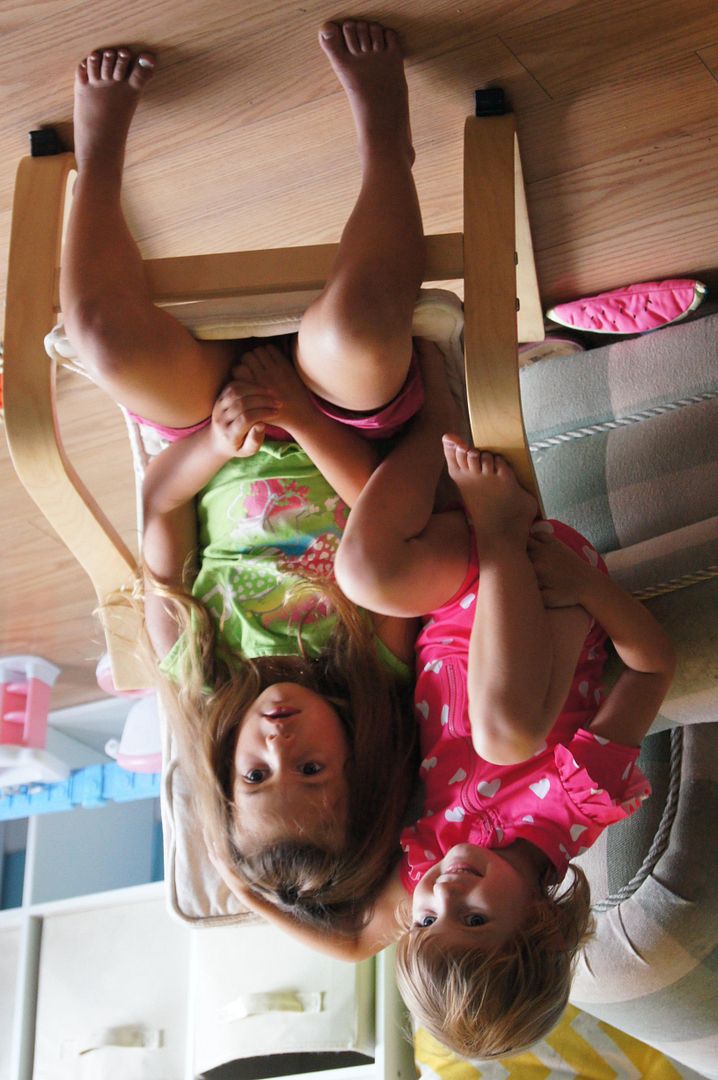 Andrew has to work till late tonight helping some fellow beekeepers pack up their bees to head back up north soon. Its pouring rain outside, the kids are already asleep at 8:30 and here I sit blogging and eating frosting out of the can while listening to the rain pound on the roof. The perfect ending to a perfect couple of days if I do say so myself.
What have you been doing to keep your hands and mind busy active recently? Any craft or home projects in the works? Anyone else eat frosting straight out of the tub? I can't be the only one...:)