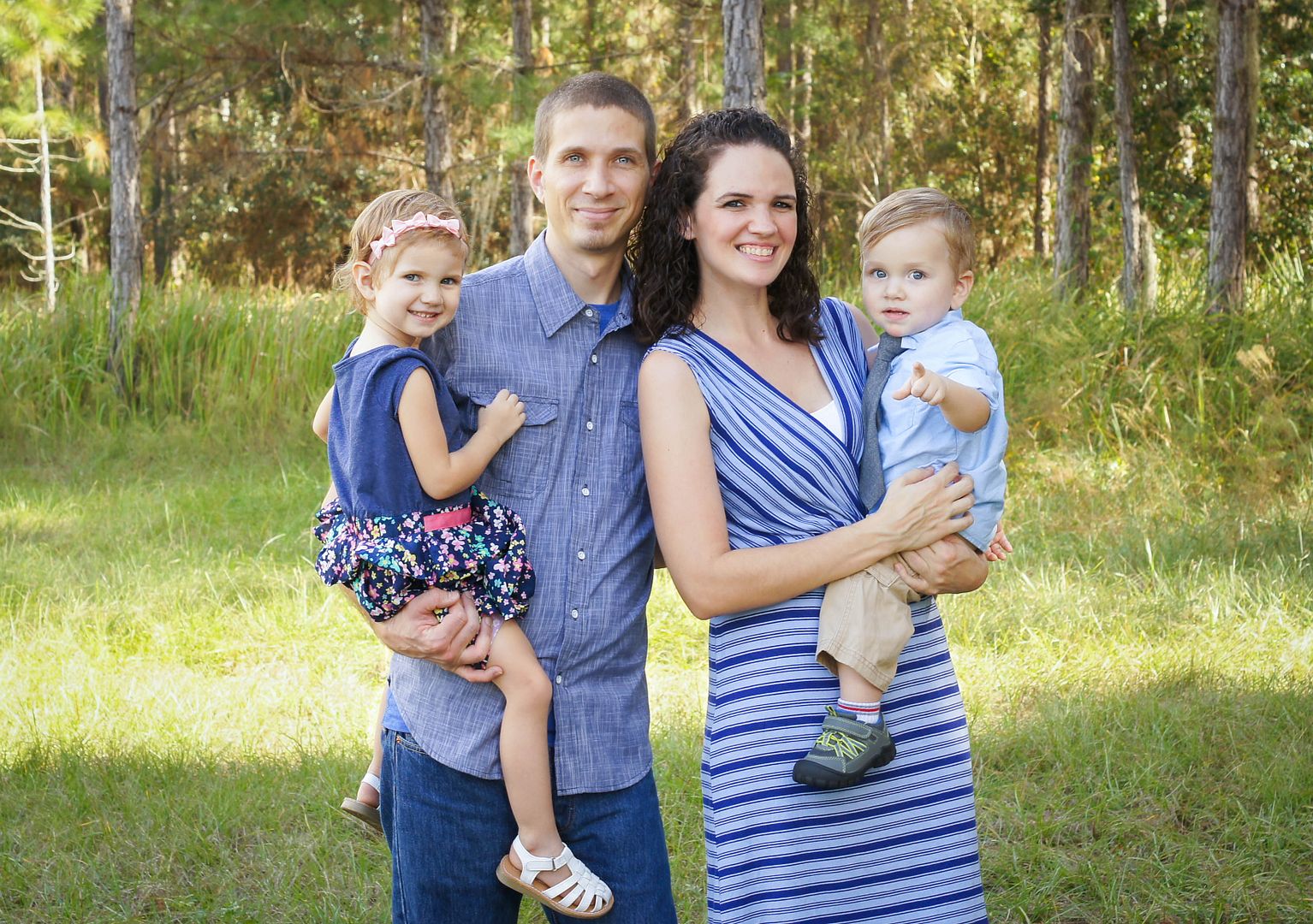 This Christmas season was by far the most relaxing one we have had in a long time. Maybe ever. Usually I put a lot of pressure on myself (and Andrew) to pack in as many activities as possible during the holiday season and then I'm disappointed when I run out of time to do things or they just don't get done for some reason or another (usually my own procrastinating tendencies). But not this year. As much as I love my Christmas traditions and try milking every last drop of holiday spirit, I made myself take a step back this year and look at things from a different perspective. Now that Lily is 3 1/2 years old and mature enough to understand why we celebrate this holiday, I wanted to focus on slowing down and making things less commercially focused and more concentrated on Jesus, the reason we celebrate this holiday in the first place. We've actually become a little less commercially minded recently in other aspects of our family life but that's for another post.
I purchased a children's book about the nativity and Lily and I read it together several times and talked about the baby Jesus. We discussed why we celebrate Christmas whenever the topic came up, which was often since you can't go shopping or even to church without seeing a myriad of fancy decorations or hearing cheery holiday music. Another topic that was new for this year was the subject of Santa Claus. At first I thought Lily was still too young to notice that he was even an item and I wasn't planning on bringing him up if she didn't say anything. In case you haven't figure it out yet, we don't "do" Santa Claus at all. :) Then out of the blue one day she started talking about him so I just casually told her that he wasn't a real man but that some kids believe he is because their moms and dads tell them stories about how he is but we know that Daddy and Mommy are really the ones that buy presents and put them under the tree at Christmas time. After that whenever a kindly older person would ask Lily if she was excited to see what Santa was going to bring her for Christmas she would either tell them matter-of-factly that "he's not real" or she didn't feel like talking and would wait for me to answer. You wouldn't believe the nasty looks I got from some people after explaining that we don't believe in Santa! They must think I'm depriving my child of Christmas joy.
Ha!
Christmas morning we awoke early and had morning cuddles in bed with two wiggly little ones. When it came time to sit near the tree and unwrap presents the kids had a whole other agenda and started playing with the wooden tool set that was sitting unwrapped under the tree for Reuben and ignored the rest of the gifts. This went on for a while and Andrew and I let them play while we enjoyed watching each other open the gifts we bought for each other. Eventually the kiddies became curious and noticed there were a few more gifts under the tree. Still once Lily opened one or two more presents she wasn't interested in any more. Reuben was happy still playing with the tools. They even took a breakfast break halfway through! Andrew was excited for the kids to open the wooden train tracks and cars we got them (I think he just wanted to play with them!) so he helped them open the box and set it up. By the time the kids were done opening presents and were settled in for some serious playtime there were still one or two small gifts under the tree waiting to be opened and it stayed that way till the end of the day.
I made a turkey with a few of the fixings for dinner that night, nothing super fancy, and Andrew's brother Kevin, his wife Marie and their son Seth came over to share it with us.
It is my sincere prayer that every Christmas in the future is just as calm and peaceful as this one was.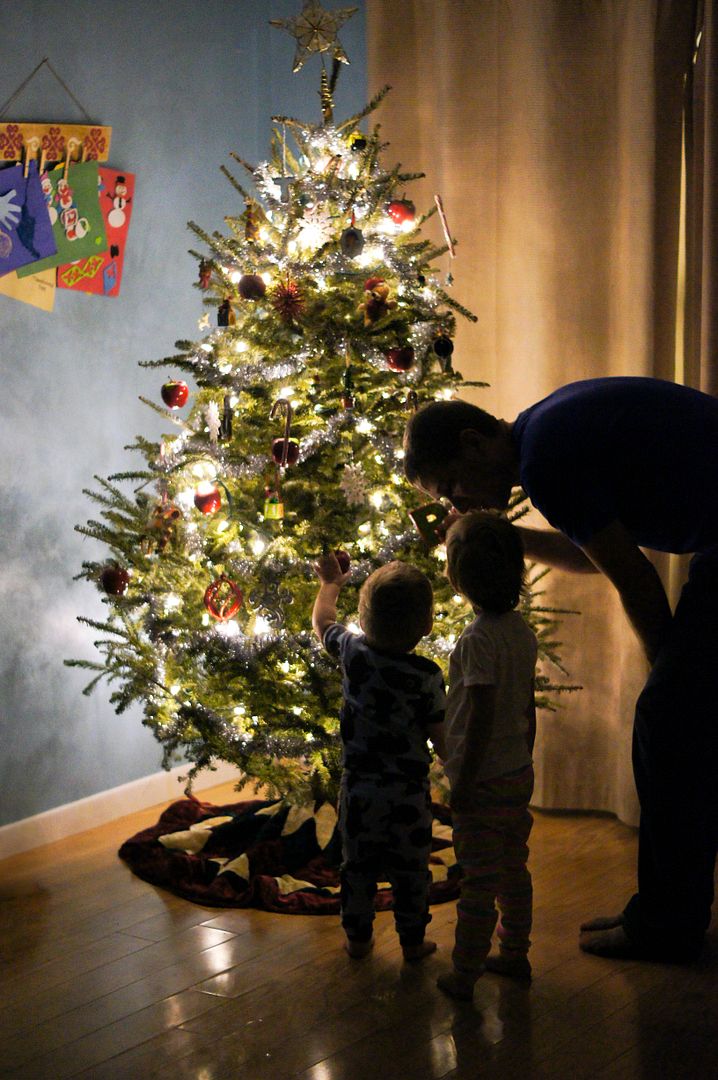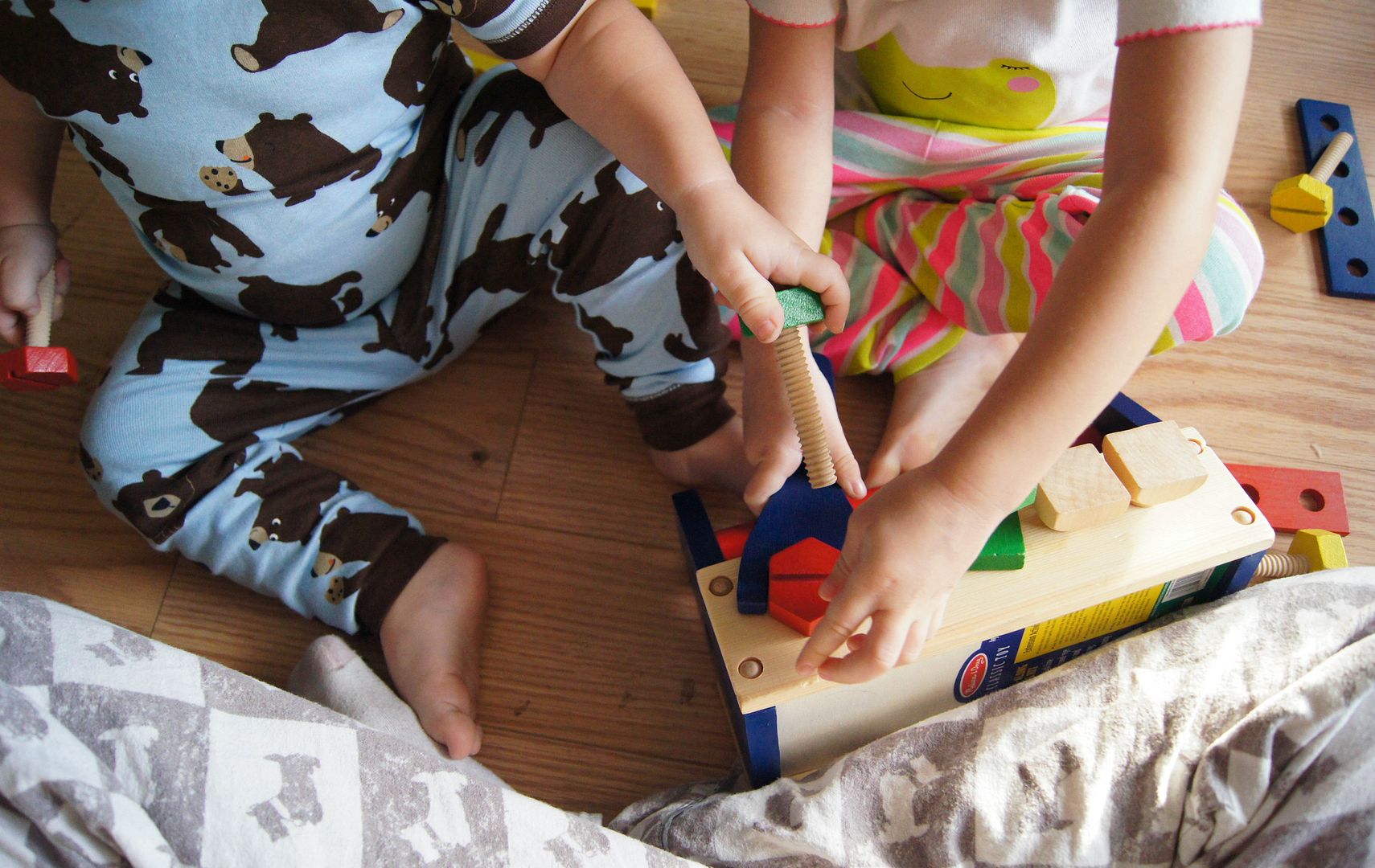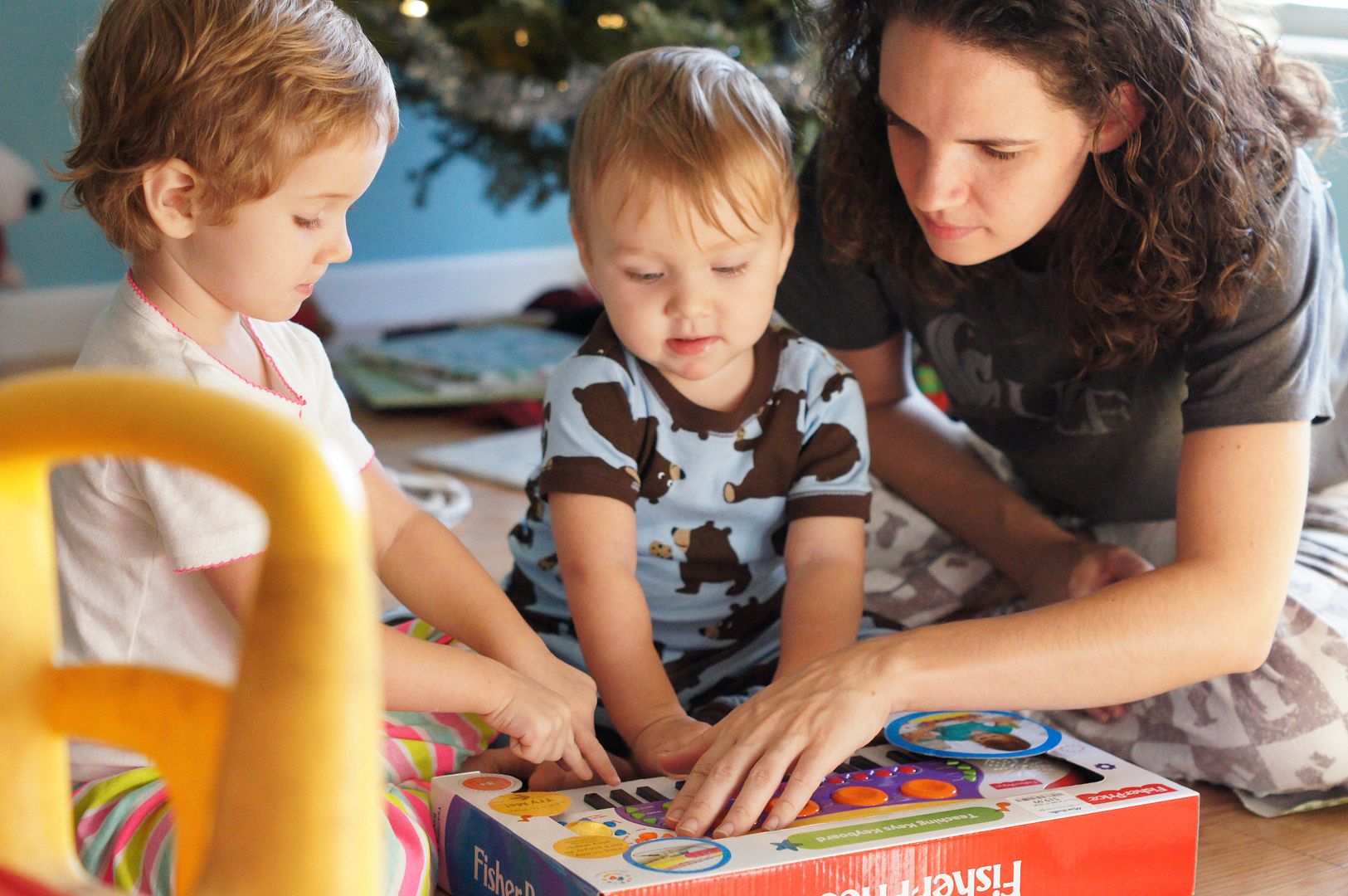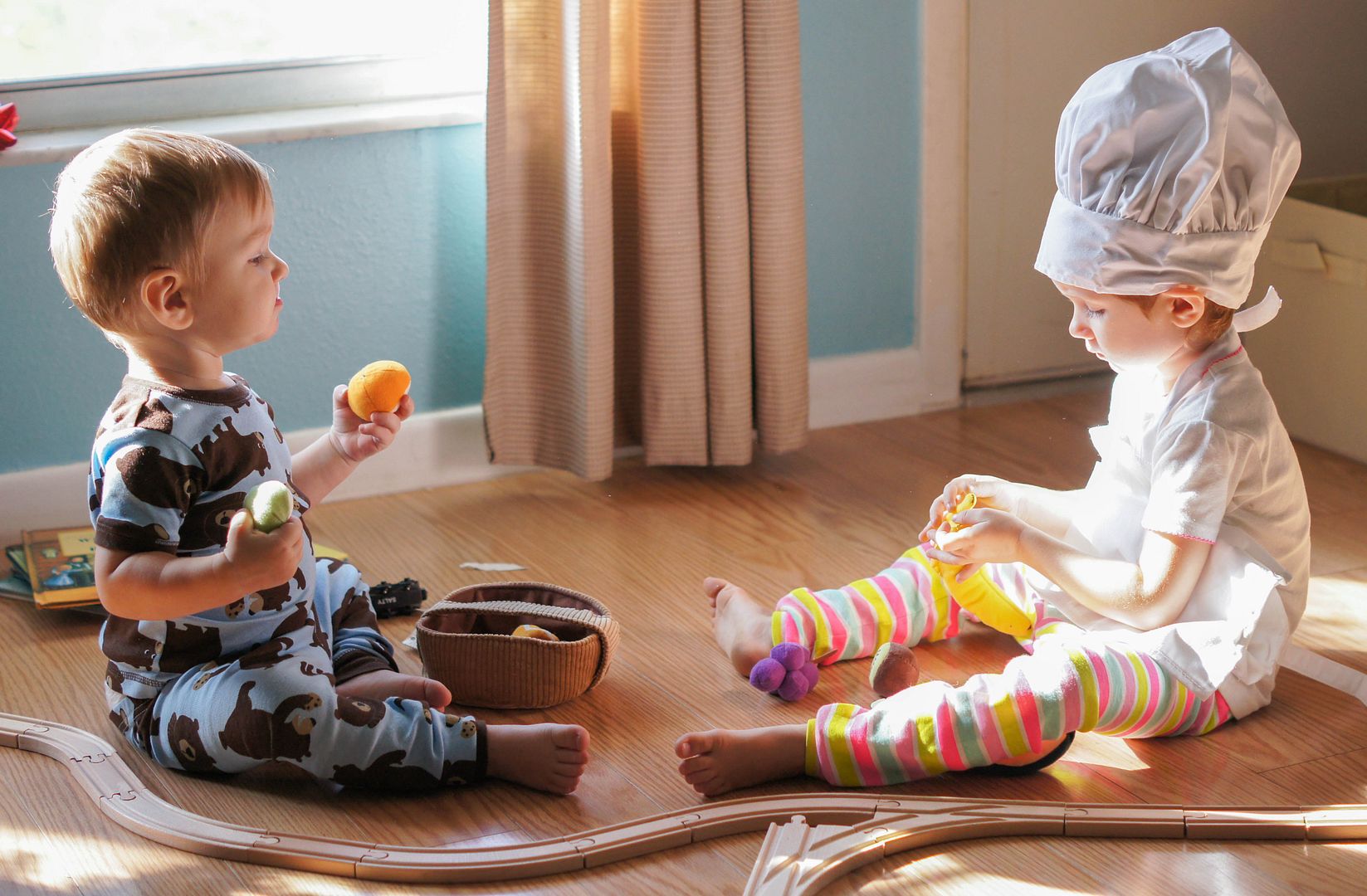 Lily picked out a little fake tree at Walmart earlier in December and her and I went out one night in search of decorations for it. She selected everything pink she could find.
She likes to take all the ornaments off and put them back on. Sometimes putting all of them on one branch. Oh and she tells Reuben "I can't let you touch my Christmas tree, you might break it." He looks all dejected when she says that. The boy
really
just wants a chance to pet it.