Every year I try to avoid the chaos that is Black Friday by staying home and hanging out with my family doing relaxing stuff. But since Andrew was home from work that day I thought I'd take the opportunity to enjoy a little one-on-one time with Lily doing something we both love...shopping!
First up was a quick stop at Dunkin' Donuts (or Dumpkin Donuts as Lily calls it - ah! it gets Andrew and I ever single time!). Lily always asks if we can eat inside whenever we go but I always use the drive through since its
so much
easier than getting two little ones out and then back into the car while handling a box of donuts and the occasional coffee. This time though, we got to go in. She picked out a strawberry frosted donut, I got my regular maple frosted and we shared a chocolate milk. It was lovely.
After our snack we drove to the mall to check out the Christmas trees at Kmart and play with the toys. They have the best toy section in town. Which isn't saying much for my town. Our fun was ruined pretty quickly though by the stressed out older female employee who calmly yelled at us (yes, that is totally possible to do) for playing ball in the aisle. Um we were actually chasing after an errant ball, not playing, but she was too busy to notice that so we left.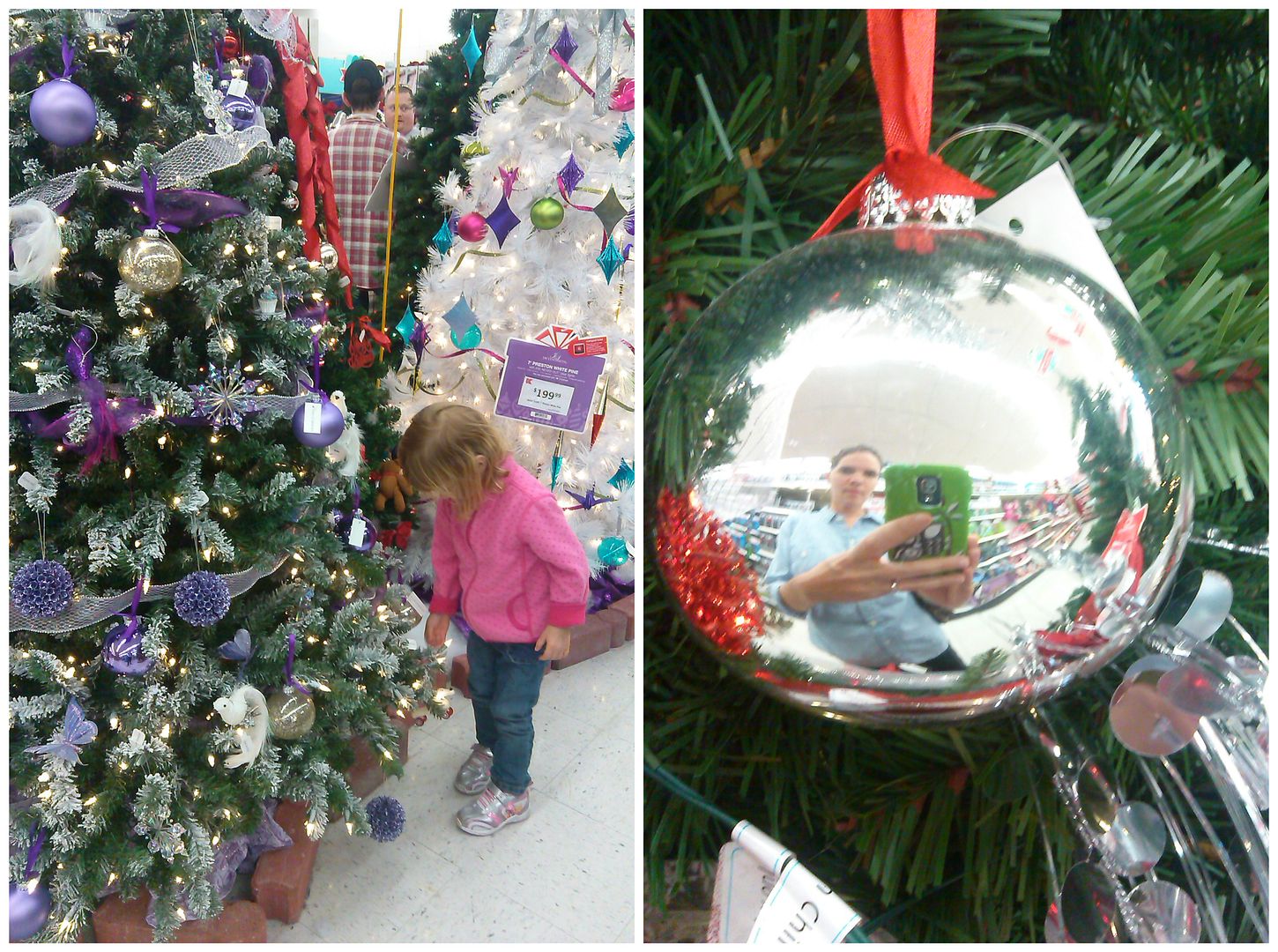 Last place on our itinerary was Micheal's Arts & Crafts, one of Lily's favorite places, where we picked out snowmen foam stickers to buy and perused the ornament collection. While I looked through the baskets she designed a very elaborate and gorgeous foam structure.
Then she found several Christmas mailboxes and had a blast pretending to find various things in them. I even got in on the action. :)
There needs to be more Mommy & daughter dates in our lives.