Reuben and his crazy hair. Part straight, part curly. And always in his eyes. Since he was 6 months or so I've vacillated between "he needs a haircut sooooo badly" and "I don't want to cut off those soft, sweet curls!" Well it finally got to the point where it was too wild and crazy and I could seriously put it up in a ponytail if I wanted to...with hair to spare. So a few weeks ago (a couple of days before his 1st birthday) we took him to the salon to get his first haircut. Here he is pre-haircut. Obviously something needed to be done.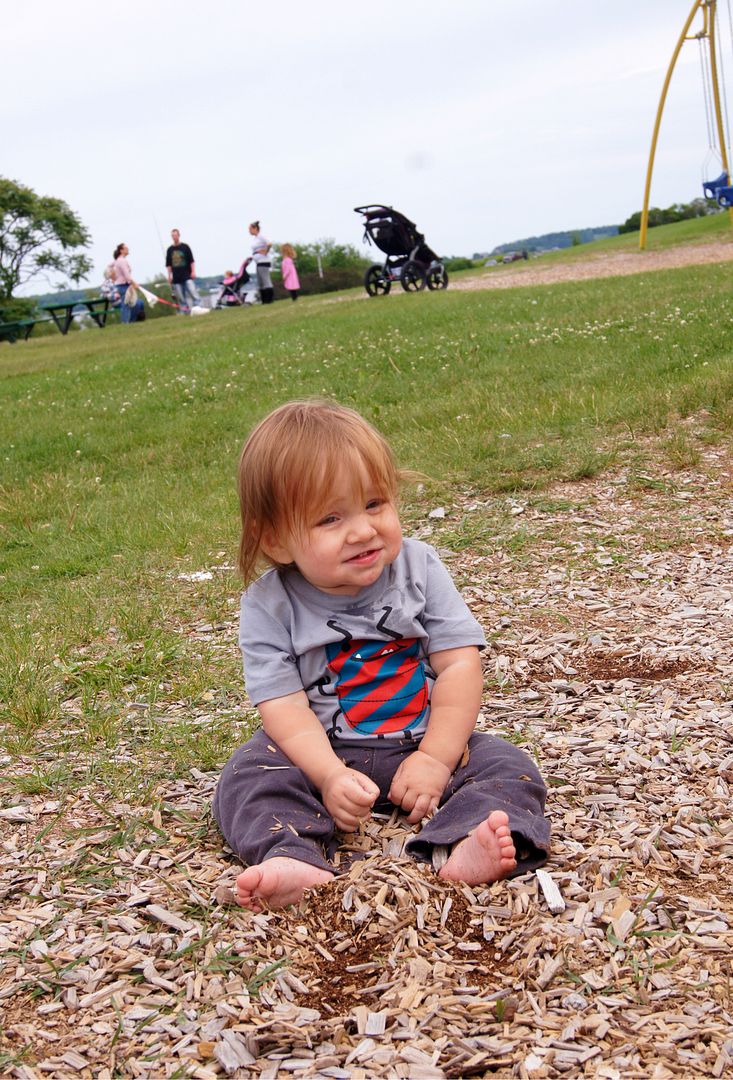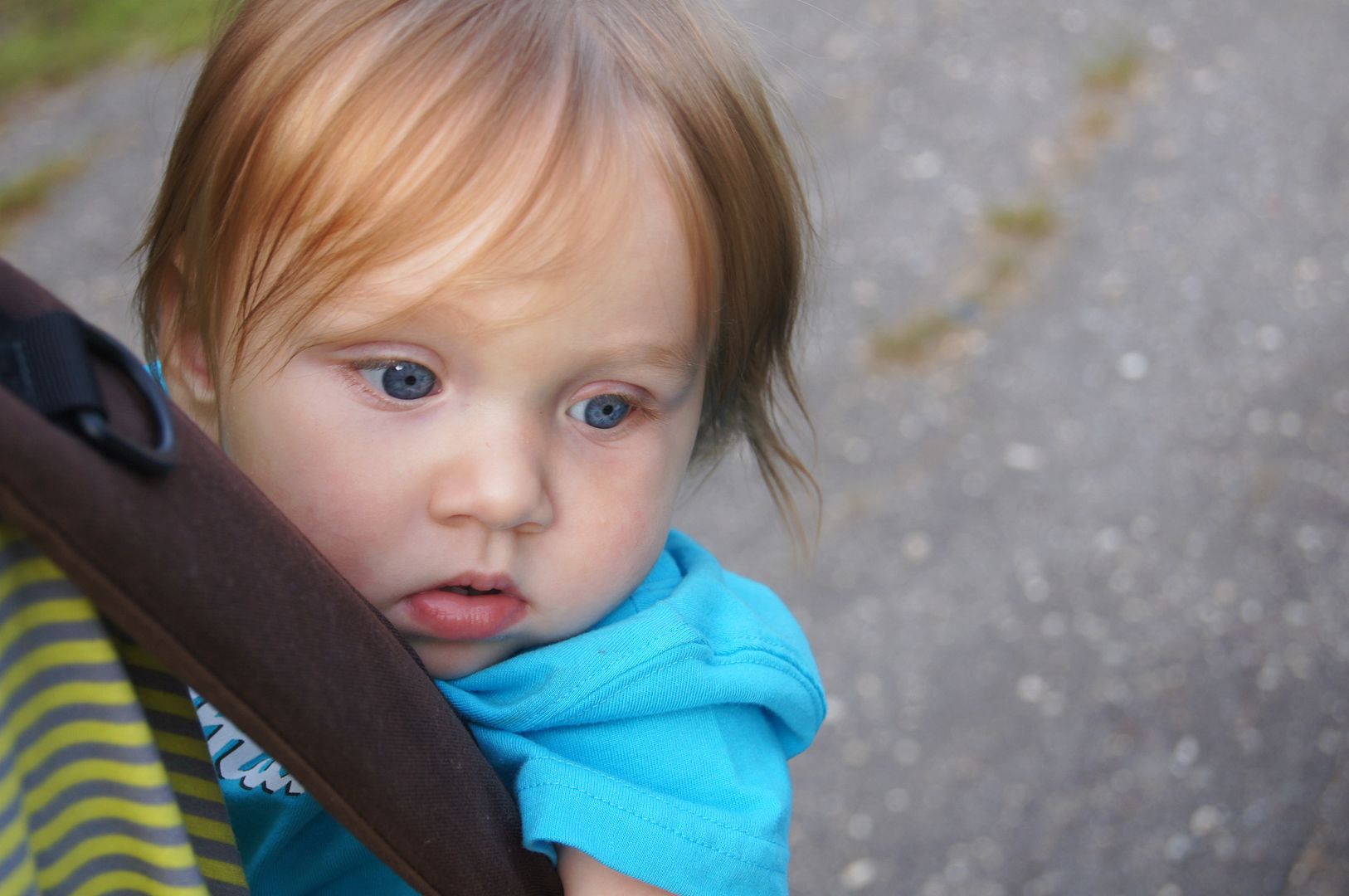 He took it very seriously...at first. He kept looking at the stylist like "Excuse me. What do you think you are doing?"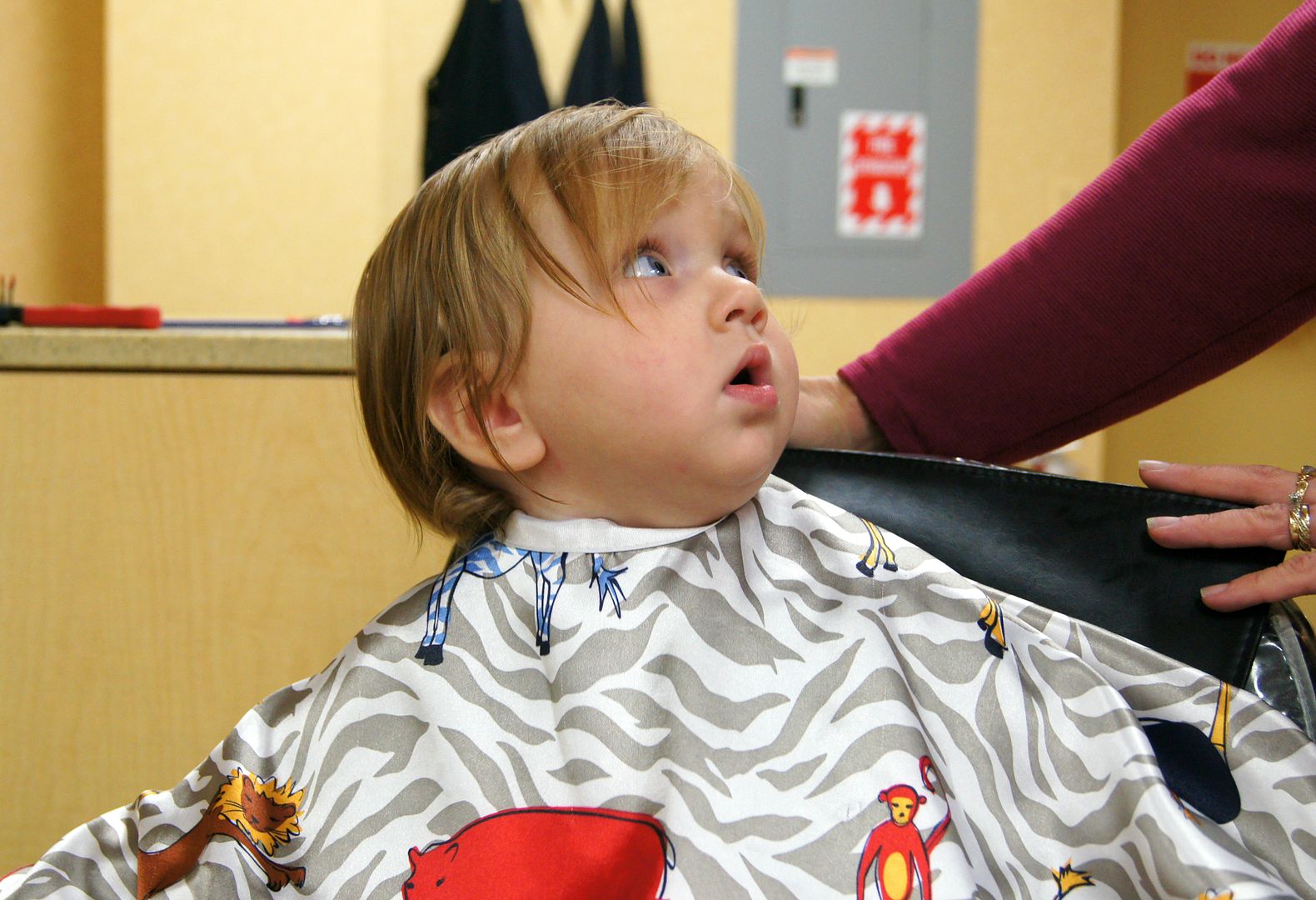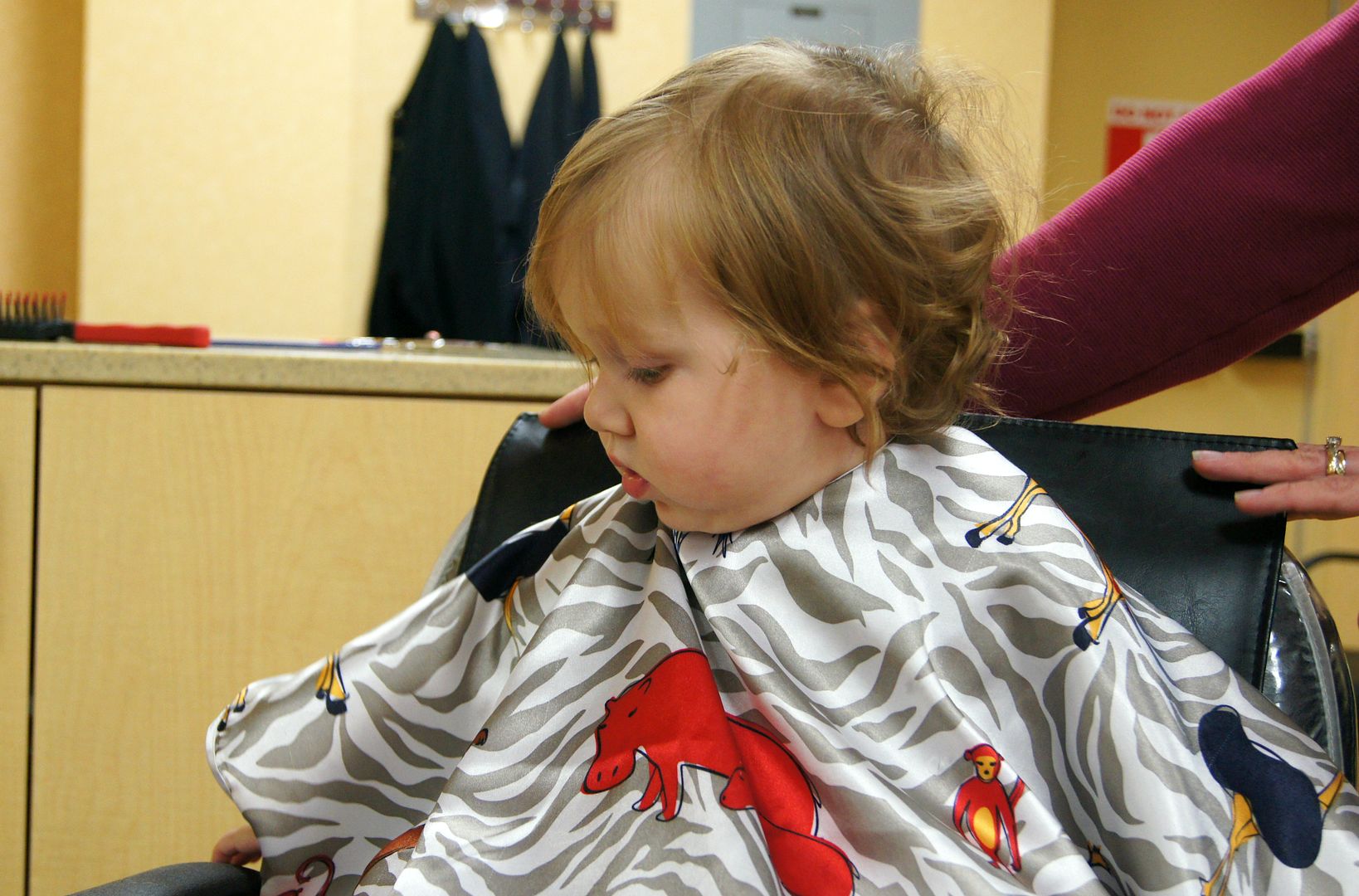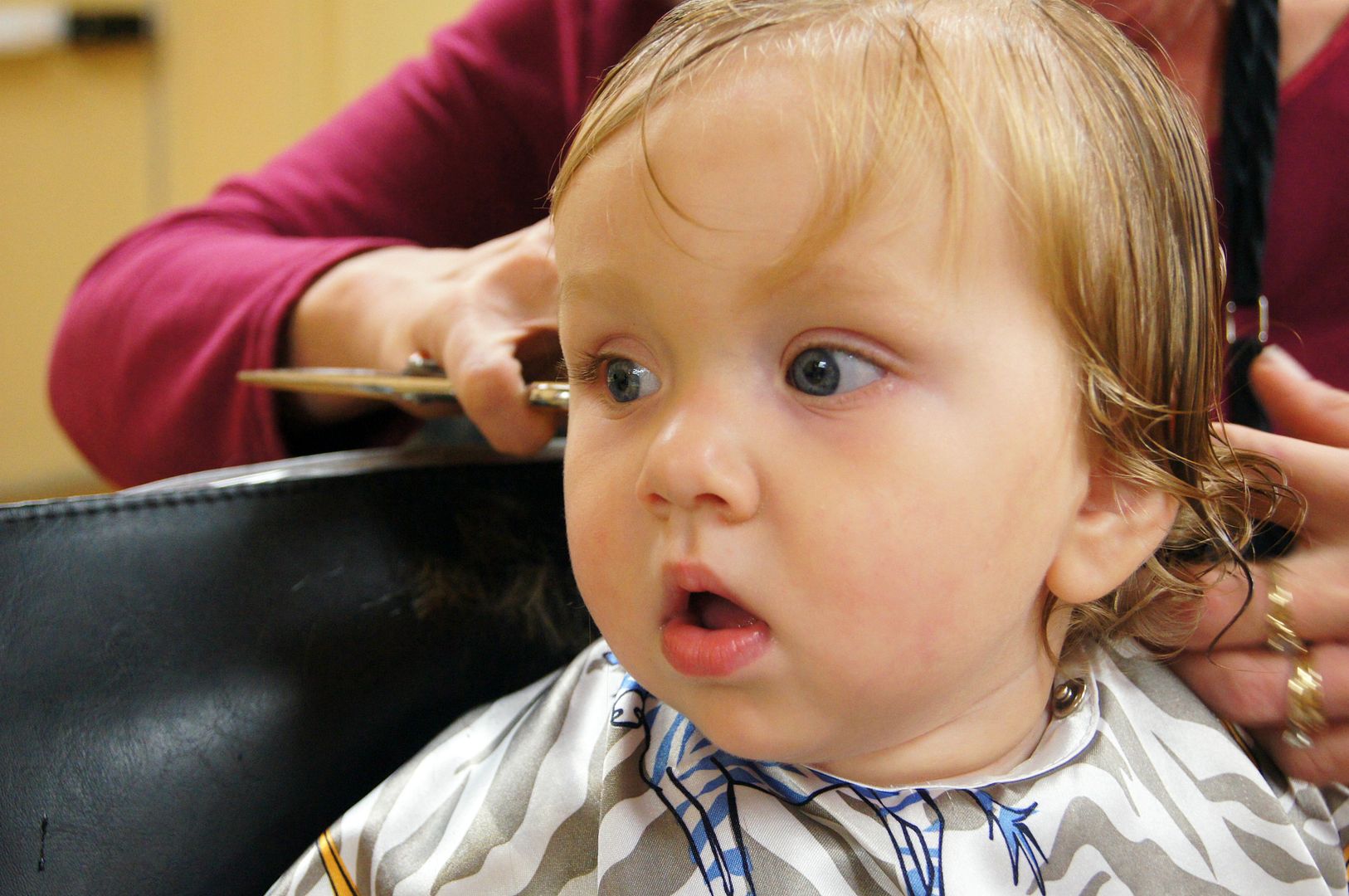 I was explaining to her how I wanted her to cut his hair and she says "you want a typical little boy haircut." Yup, that's right. :)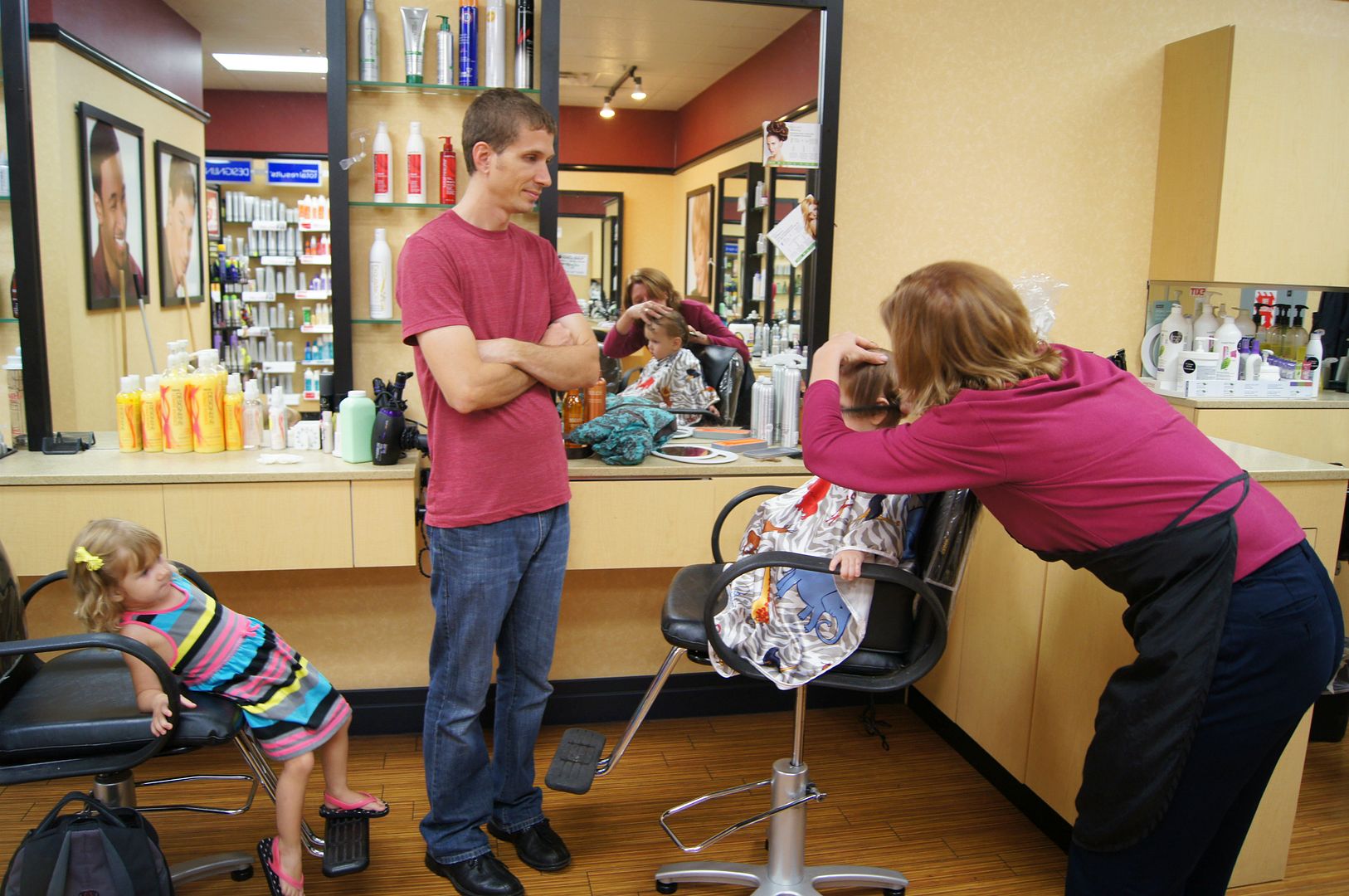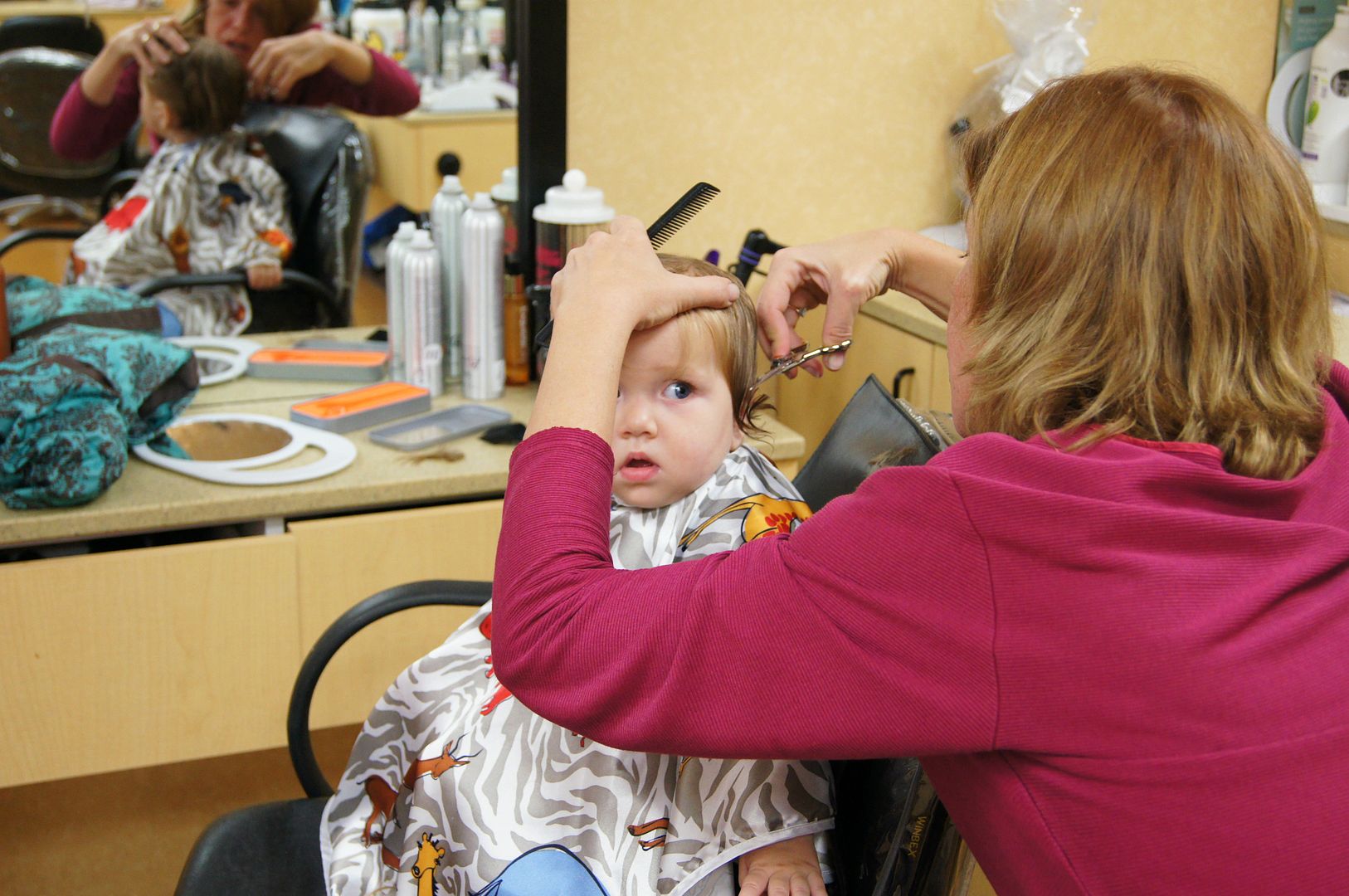 This is about the time that he decided that he didn't need to sit still anymore.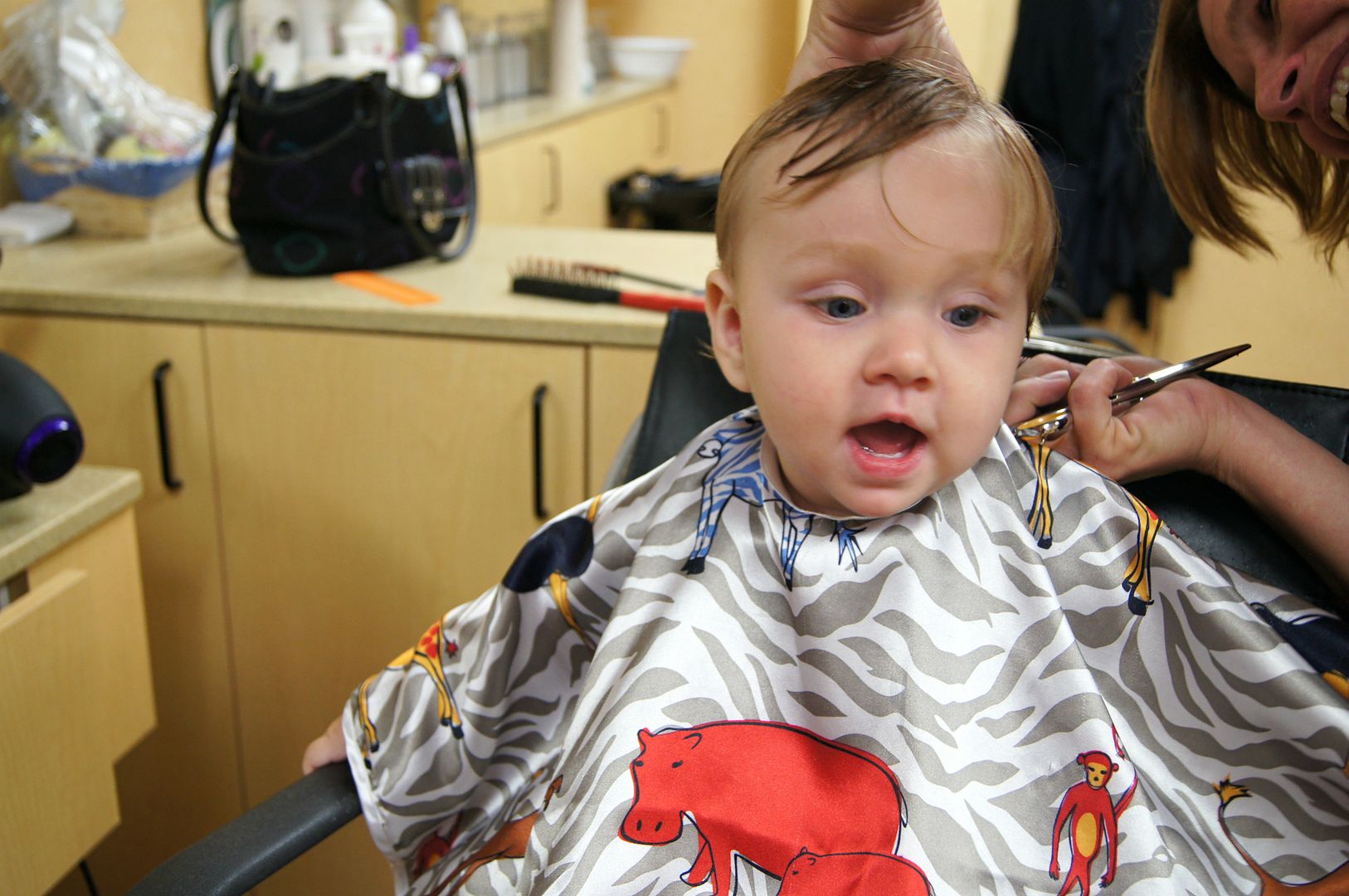 So he decided to spin around and sit backwards for a while.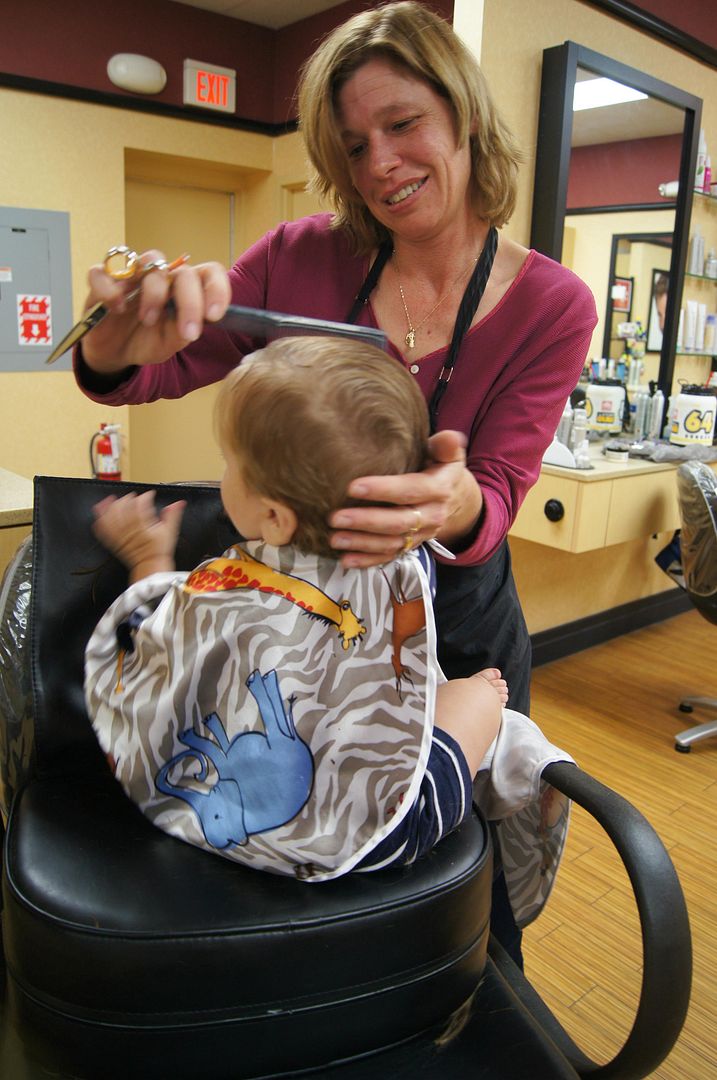 I stepped in and tried helping him hold still so she could hopefully make straight cuts (she didn't do a perfect job but under the circumstances I can't blame her!).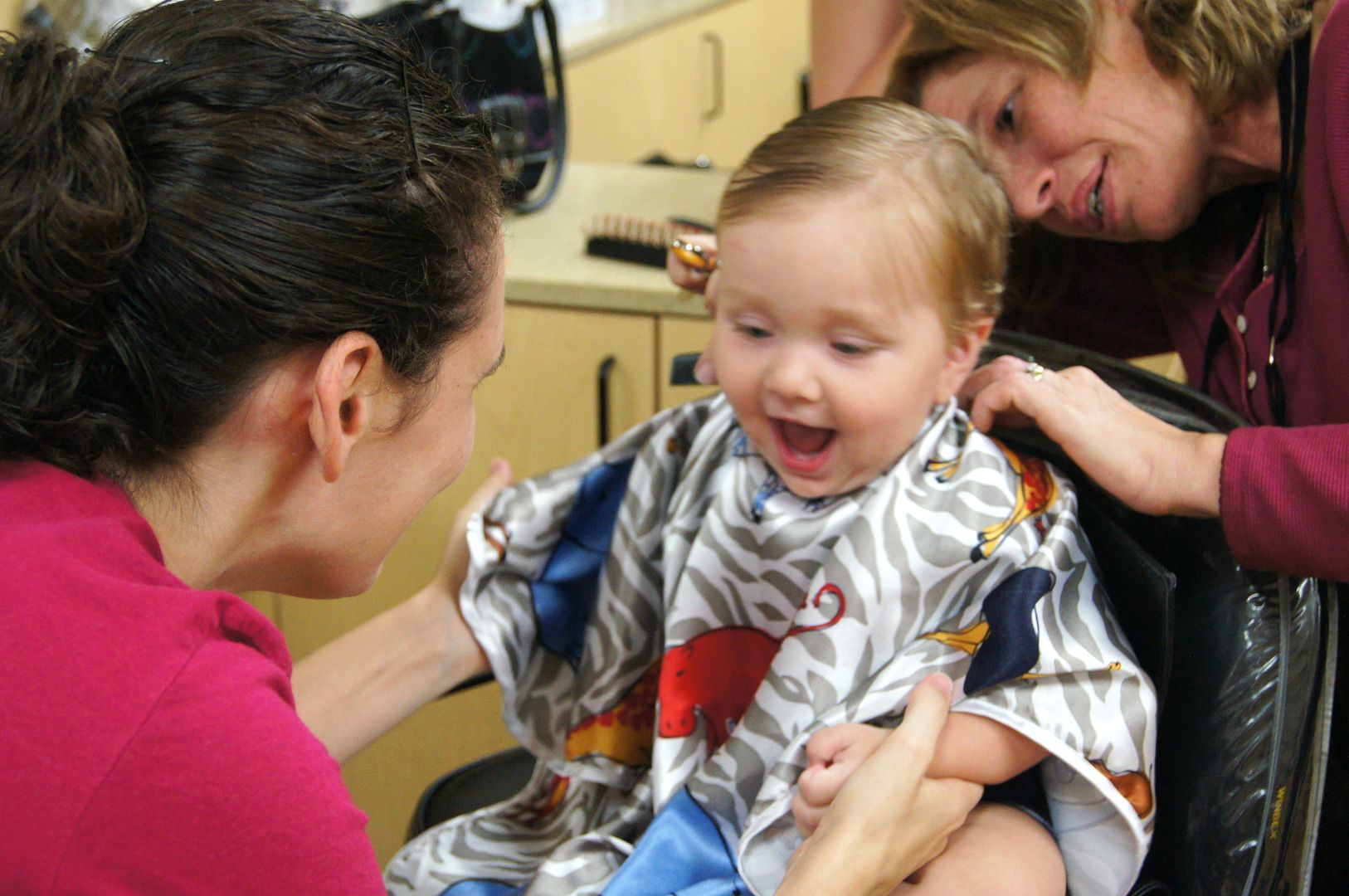 He decided he needed a few Mommy kisses. :)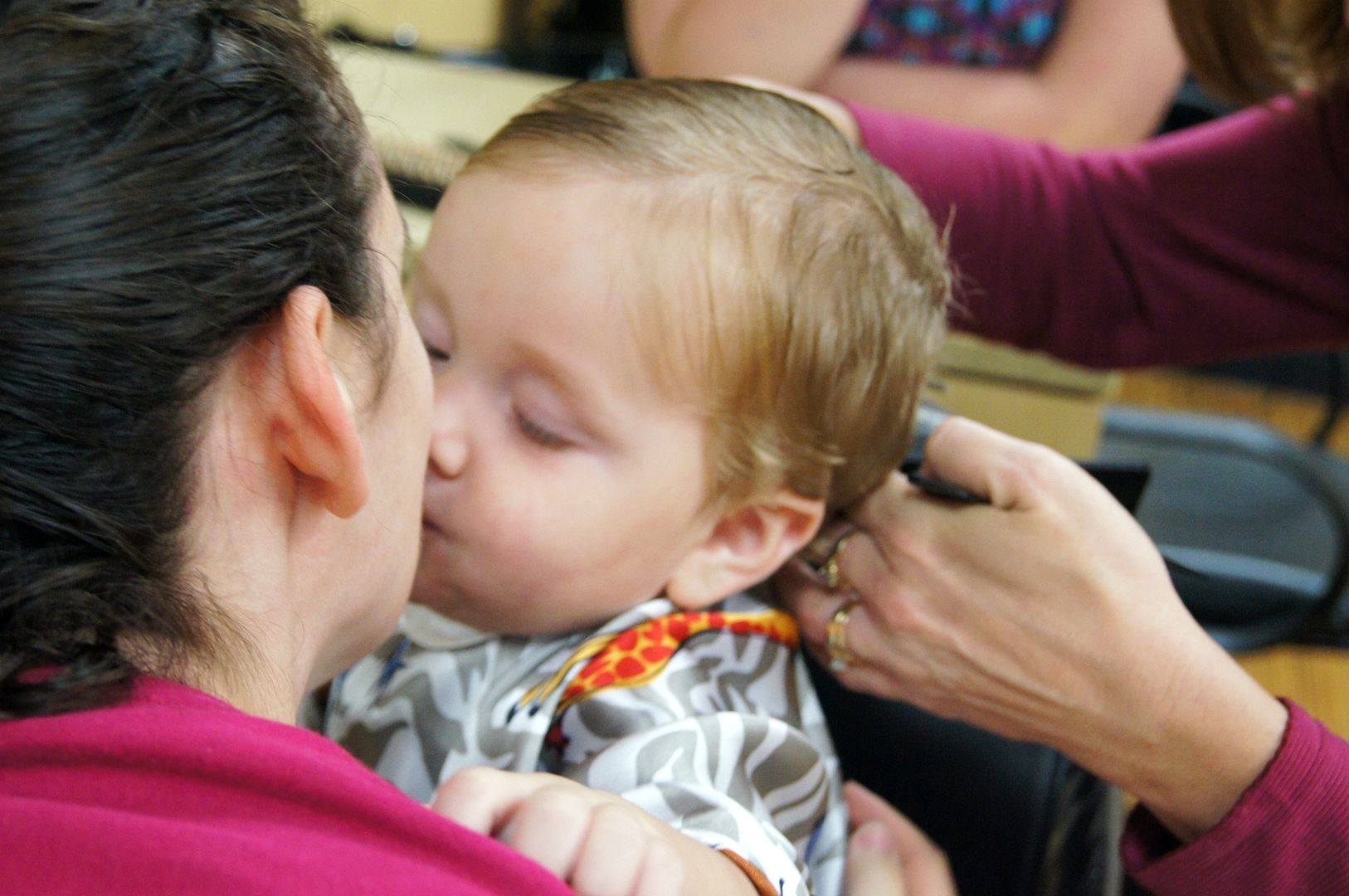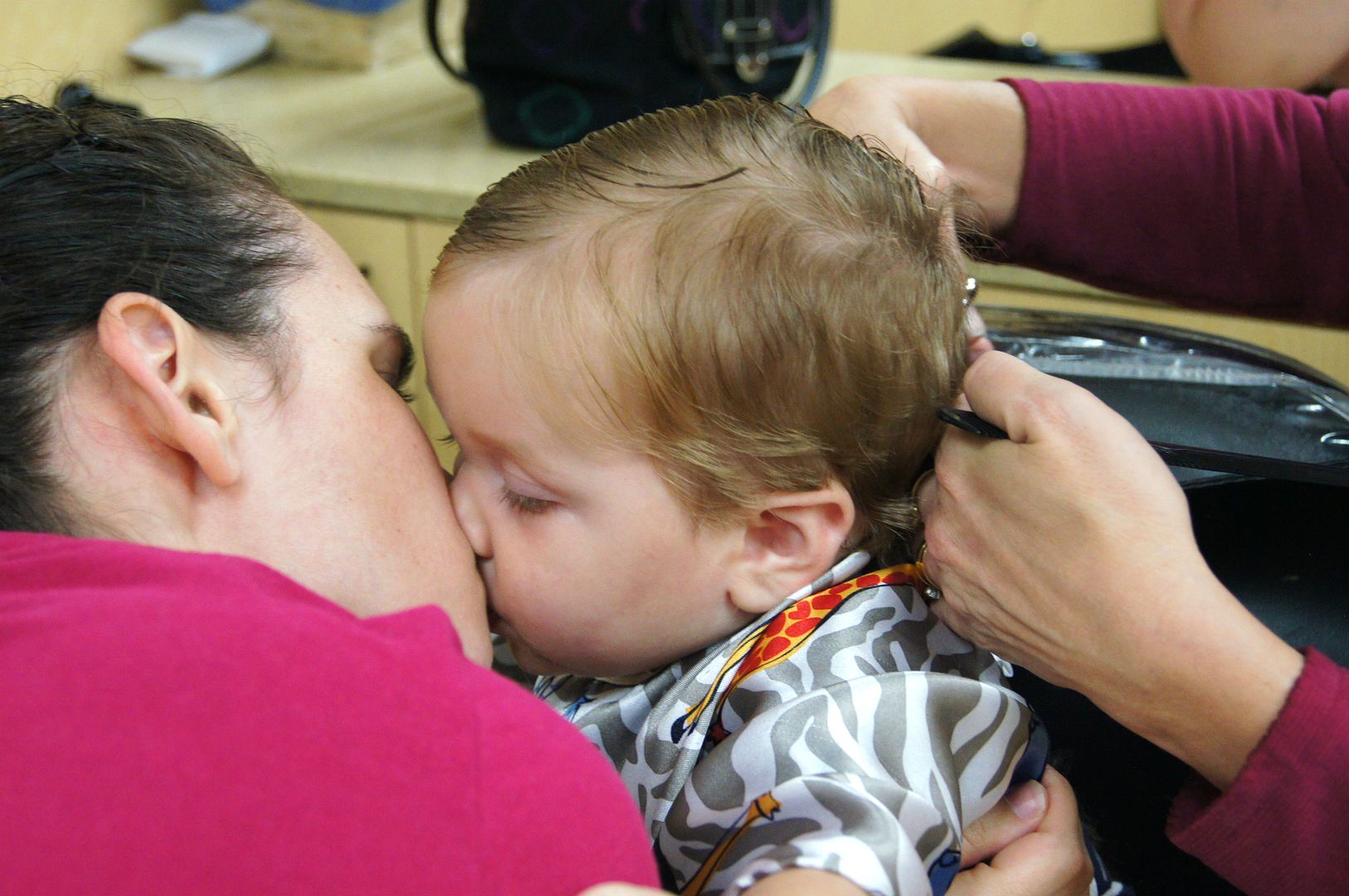 Some kissing, spinning around and general fidgeting later and we discovered a little boy under all that hair! I tried getting a decent picture once we left the salon but Reuben doesn't like to hold still for pictures if he doesn't have to. So these two are as good as I got.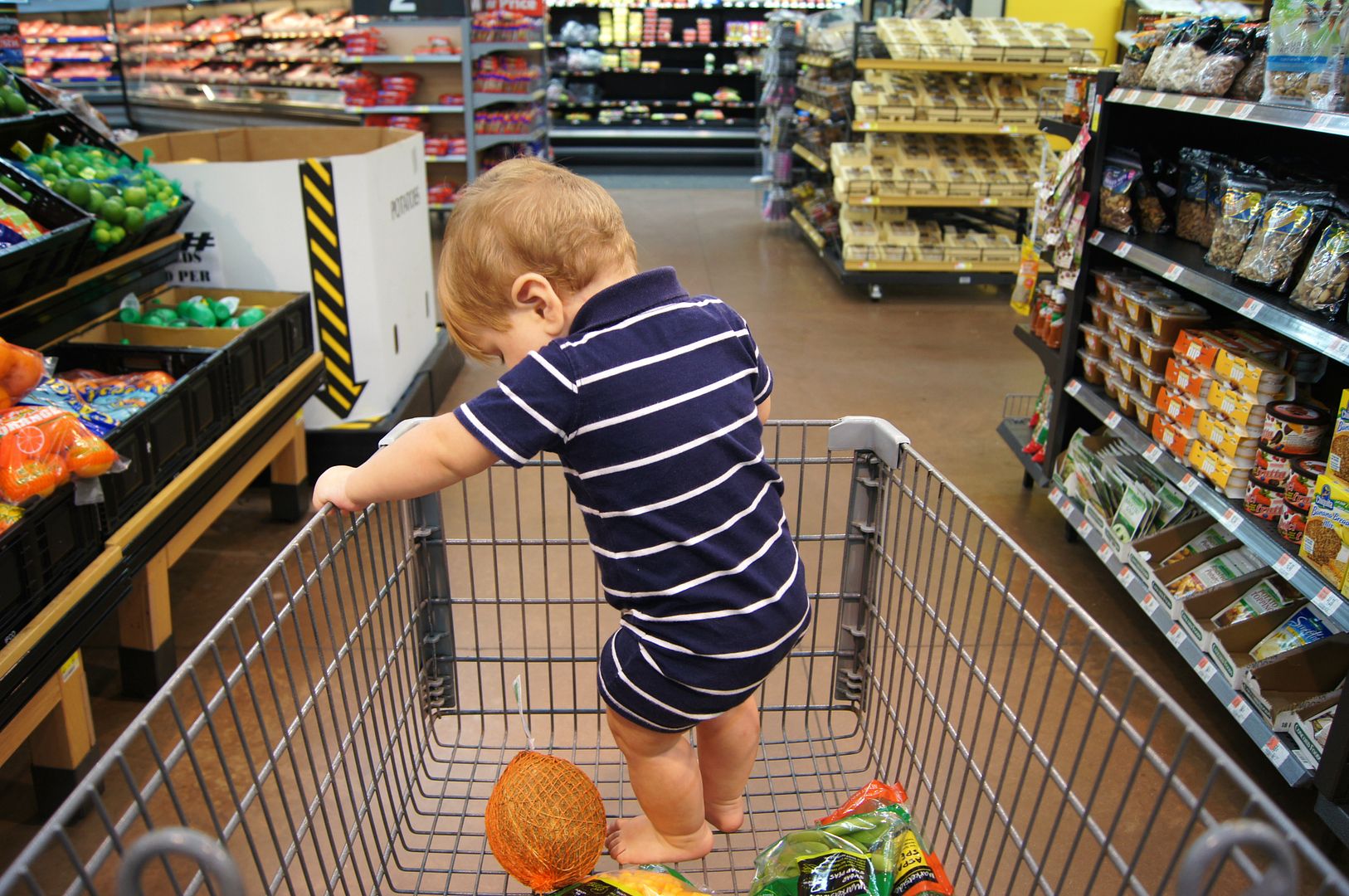 Its quite amazing how cutting off a few strands of hair can make a person look so different. My little baby no longer looks like a little baby! He's a little boy now. Turning 1 year old helped solidify that tearful realization. But more on that later...