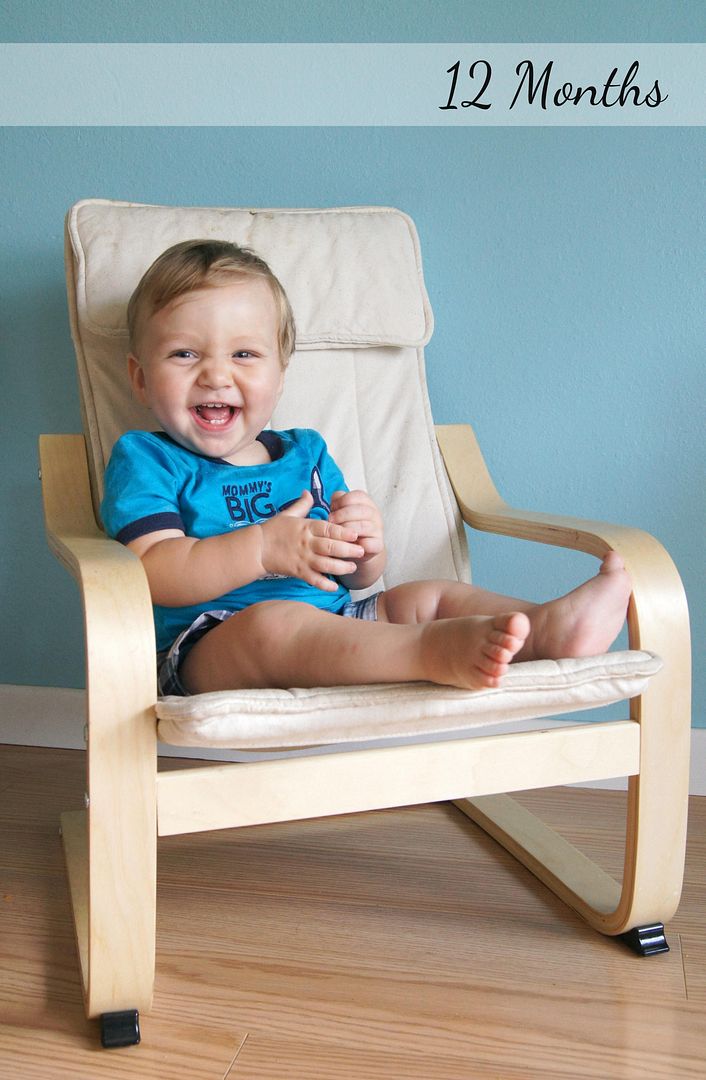 23 lbs. 8 oz.
31" long
Starting to wear some 18 month sizes since 12 months are getting snug.
I never desired to be one of
those
moms who get all teary eyed and sentimental wondering where their sweet little baby has disappeared to and who replaced him/her with this walking/talking child...and then I had kids. Or more specifically I had Reuben. Don't ask me why, but since Reuben was born, as each milestone occurs, I get more and more weepy. Oh my goodness he just smiled for the first time!
sob
Ahhhhh! He said "mama!"
sob sob
Look Honey, he's crawling!
sob sob sob
Every milestone that passes by makes me realize that I will never again experience that first with him.
So I got a little emotional as we experienced another first a few weeks ago. Reuben's first birthday.
Although technically it wasn't his
very
first birthday. That stormy day one year ago is forever imprinted on my mind in wonderful detail. That moment when, after an exhausting pregnancy and a painful but rewarding drug free labor and delivery, I held him for the first time and announced his name to the world. Reuben Garrett. My son. What a strange thing to realize much less say out loud. I'm still in awe to this day that we were blessed with such a sweet little bundle of cuteness.
Oh how much he's changed in the past year. From (not so) tiny newborn with an abundance of dark hair (which covered his ears as well - so cute!) and pudgy arms and legs to my little boy with a head of now light brown hair with golden highlights (and a touch of red for good measure) and arms and legs that are starting to thin out as he is growing taller. He has 8 teeth now and isn't afraid to use them! I'll be honest I sometimes feel overwhelmed thinking of how much he's changed and how much changing he'll be undergoing in the future. I guess that's why I'm always taking so many pictures and videos. I want to remember him, and his sister too, at every stage of their lives. I wish I could freeze time right now though, Reuben at a year, because its such a magical age.
He just recently started giving me kisses. The open mouth drooling kind. Simply the best in my opinion. He also started clicking his tongue and thinks its the funniest thing ever. He got his
first haircut
. When I put music on or when he hears music anywhere (like the store...or church) he starts bouncing up and down to the beat. The boy's got rhythm. Also, he doesn't crawl if he doesn't have to. He uses couches, table and walls to get to wherever he's going and only resorts to crawling if there is a large gap in between.
The kids and I spent Reuben's birthday at home except for a quick trip to the store in the afternoon. We started out with some of Reuben's favorites for breakfast. Toast, strawberries and avocado. Then the kids played for a while before I nursed Reuben and put him down for his morning nap. After a nice rest he got up and we got ready to go to Walmart to get frosting for the cupcakes. While there we checked out the children's books section and sat down and read a few. Later at home, Reuben played with pots and pans and watched The Adventures of Chuck & Friends while I started on dinner which was also a selection of some of his favorites - homemade pancakes with strawberries and hash browns. When Daddy got home and after we had dinner, we went outside and the kids ran/crawled around before it was time for cupcakes and blowing out one candle! Reuben was in awe of his candle and didn't know what to do with it so Lily quickly stepped in and blew it out for him. What a great big sister. A bath was in order after all that chocolatey goodness and then time for nursies and bed.
It was a calm and relaxing day. A fitting way to celebrate the first birthday of our easy-going little boy. Happy Birthday Reuben Garrett.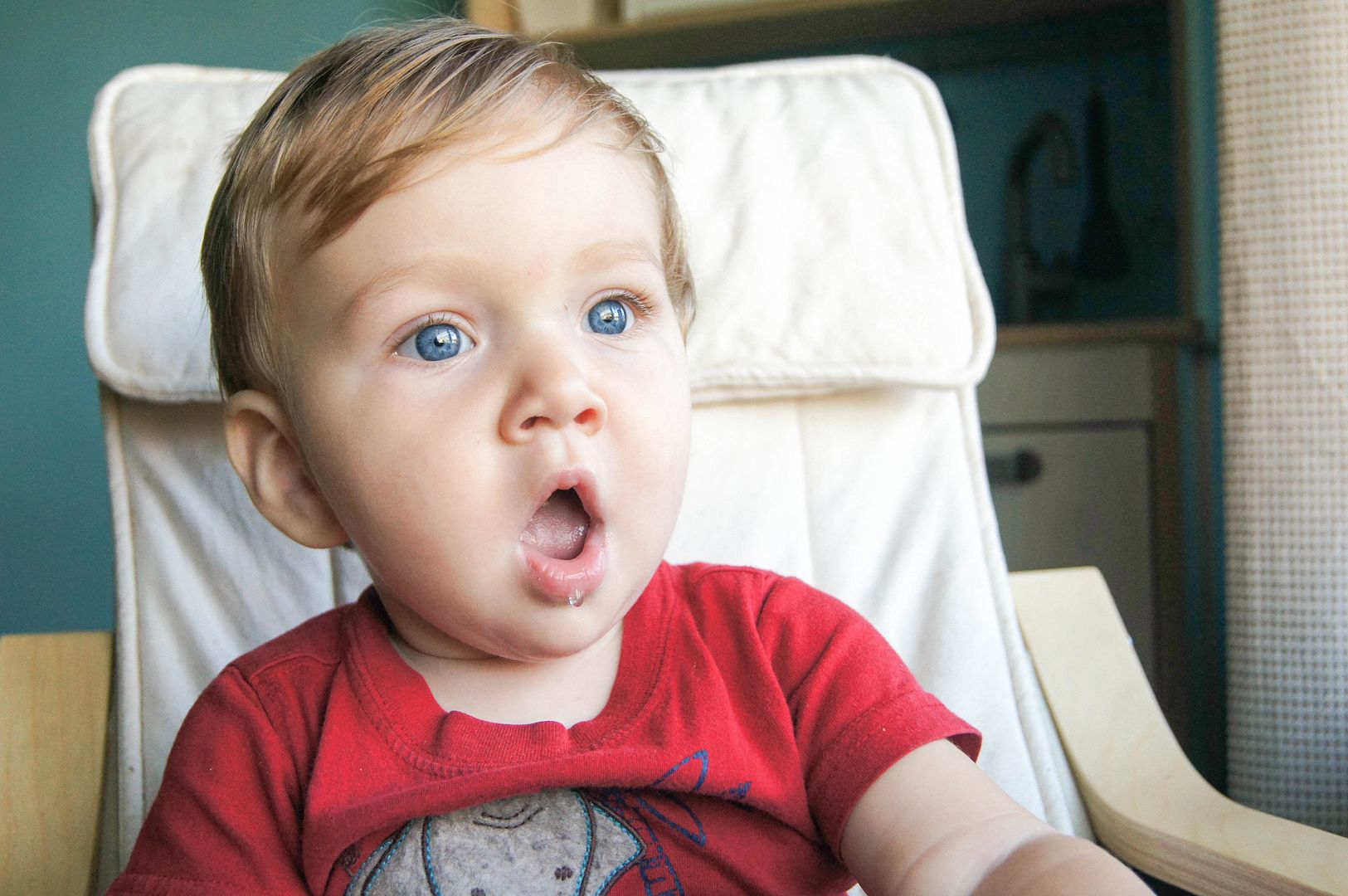 ^Taken on June 25 at 8:15am - 1 year to the minute that he was born^