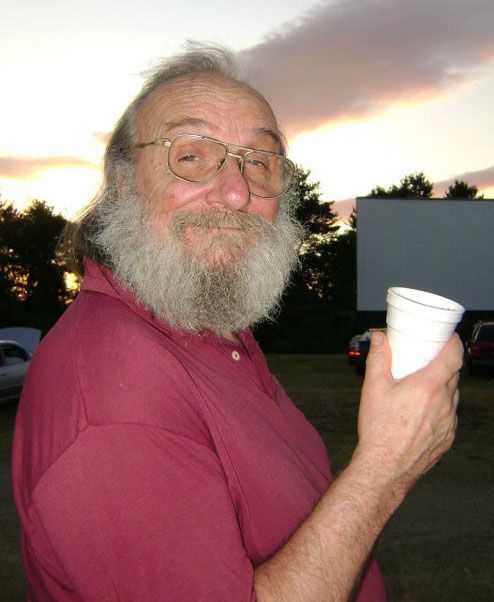 My Dad in 2011
Yesterday morning, bright and early, I had a knock on my front door and I opened it to see my brother-in-law standing there. I knew it couldn't be a social call so early in the morning and something about his presence just seemed...off. He told me that Andrew had been trying to reach me on my cell phone and since he couldn't he had sent him over instead and then he said the thing that has been occupying my thoughts and prayers ever since...my father had had a stroke.
Details are rather fuzzy after that but I believe I called Andrew who didn't really know much of what was going on besides that my sister Emily had called him at about 6 am and said that Dad had suffered a stroke. So I dialed Emily and she filled me in.
From what she said it happened in the middle of the night and he had tried talking to my sister Louisa who still lives with him and was up on the computer and he couldn't speak. She kept asking him "what's wrong? are you ok?" and then quickly realized something was very wrong. She called our sister Clara who either came over or called 911 right away. They got him to the hospital
He can't speak and he's numb on his right side although he can move his limbs...just barely. I still don't know many details since the last time I talked to one of my sisters about him they didn't know much either and were waiting on test results and such.
The plan is that he will have to stay at the hospital on the cardiac floor for whatever amount of time. Until its ok for him to move to a rehabilitation center. After a few weeks there, or for however long it takes for him to be able to make it on his own, he can go home but ultimately it could take up to a year for him to be back to normal health and he's obviously going to need help along the way.
I keep thinking that things aren't so bad, I mean people have strokes all the time and they get better....and people tell me that he's going to be just fine...and I know that. On the other hand its so easy for me to imagine the worst especially being 1500 miles away from him and not being able to do anything but sit and wait for news that he's hopefully doing better. Its absolute torture.
I was fairly calm about everything until last night when I was talking to my sister Rachel's girlfriend on the phone and she was describing what happens next once he starts getting better. All of a sudden I saw my Dad in my head and instead of this tall, strong, stubborn, man, in my mind I saw him frail and weak lying in a hospital bed and it was too much for me to bear.
Any feelings I'm having pale in comparison to how my dad must be feeling though. You see, he hates not being able to take care of himself and being dependent on other people for anything. Imagining him being poked and prodded and not being able to voice his frustrations actually makes me smile, which helps ease the panic that occasionally surfaces. My dad's stubborn enough to get better quickly and get back to his former obstinate self.
I love you Daddy.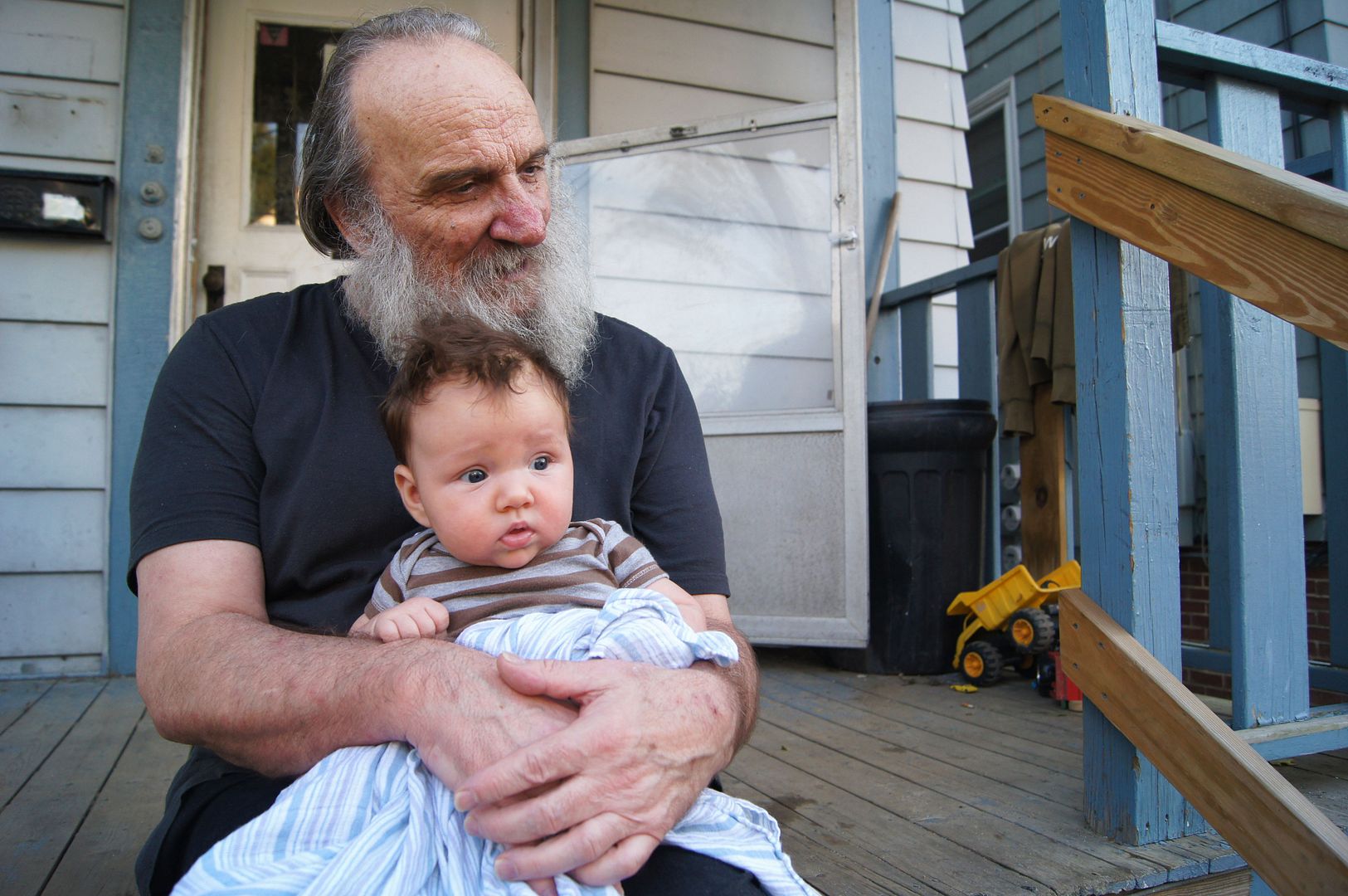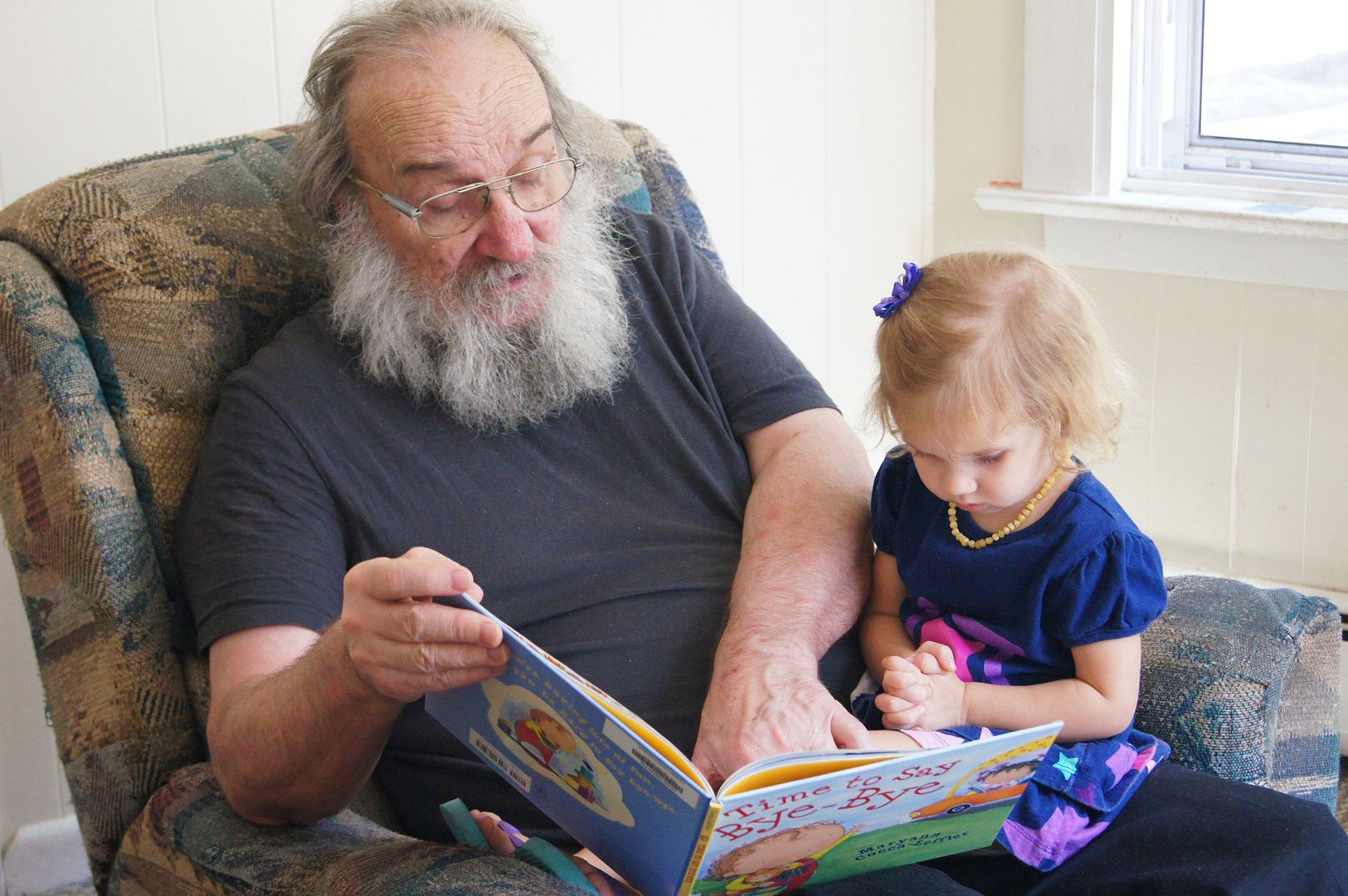 Photos taken when the kids and I were in Maine - September 2012