One of our favorite things to do as a family is to tour botanical gardens. Back in November when
we visited Mounts Botanical Gardens
in West Palm Beach we signed up for a year membership pass. The really neat thing about this pass is that it can get us into other gardens all over Florida and even the US for free. So Saturday evening we took a kind of spur-of-the-moment trip to
Bok Tower Gardens
which isn't that far from where we live.
Being January and all, and since the place was about to close anyway, there weren't that many people there. Just a few older couples strolling the lawns and one or two younger couples making out on picnic blankets.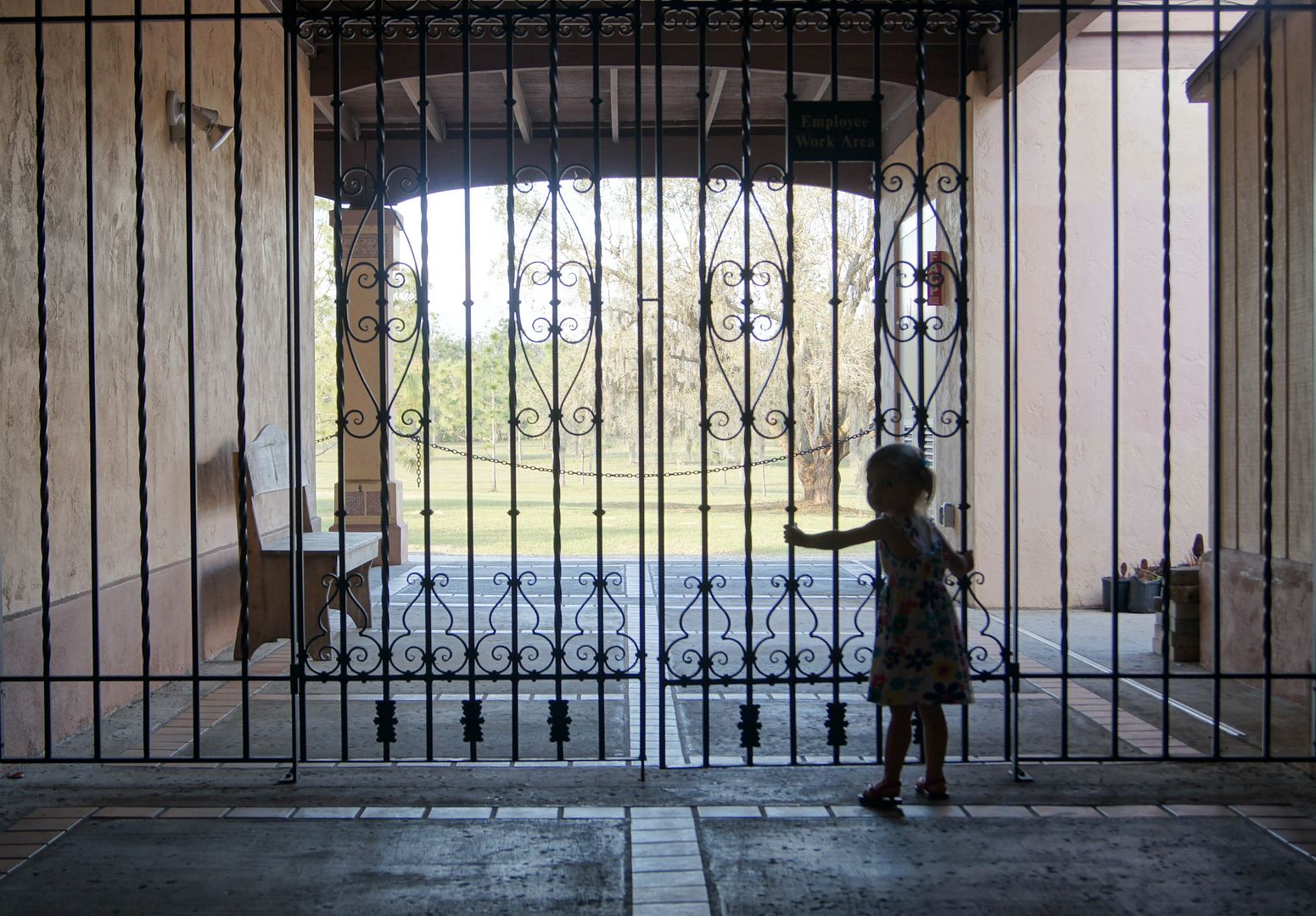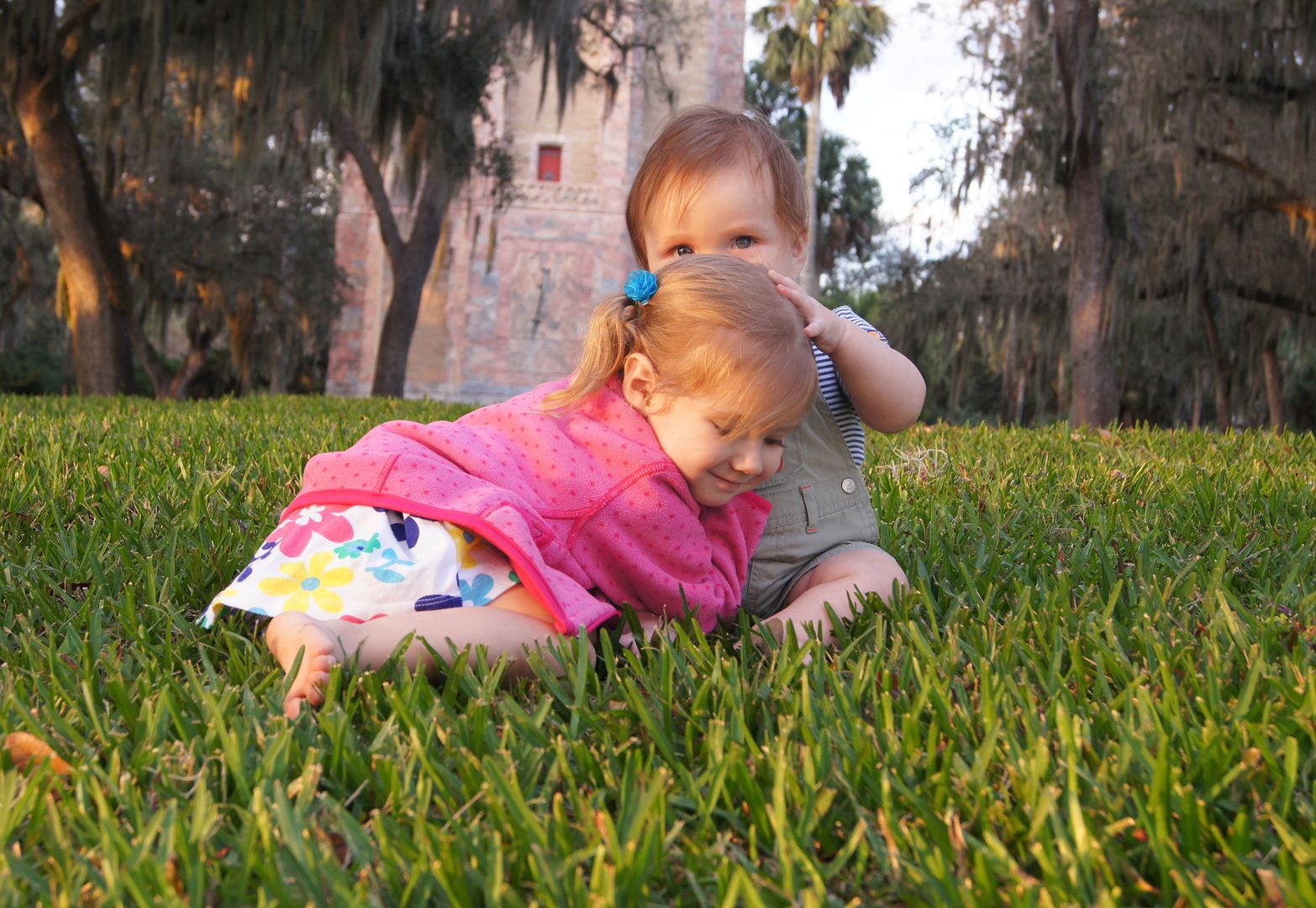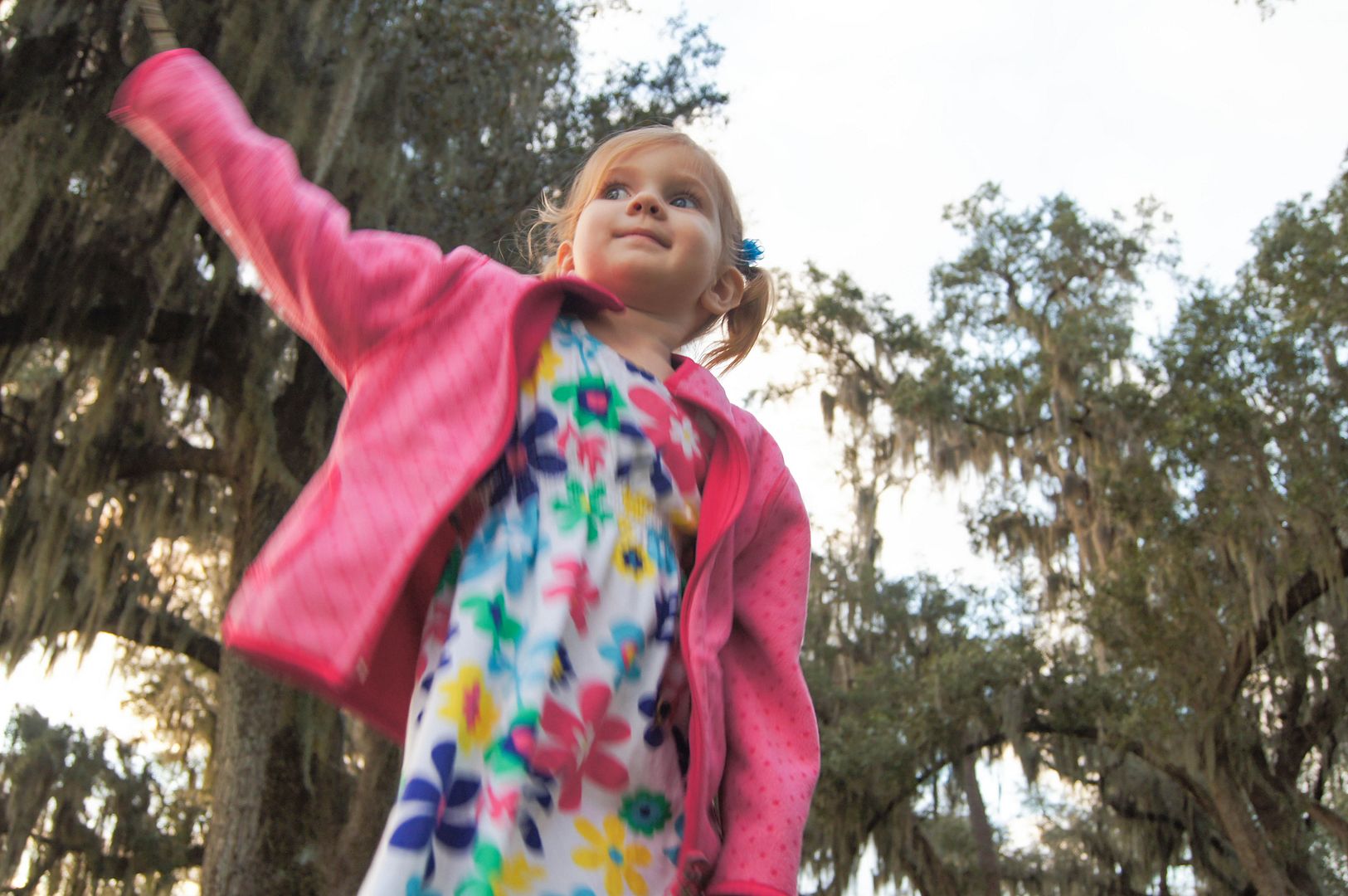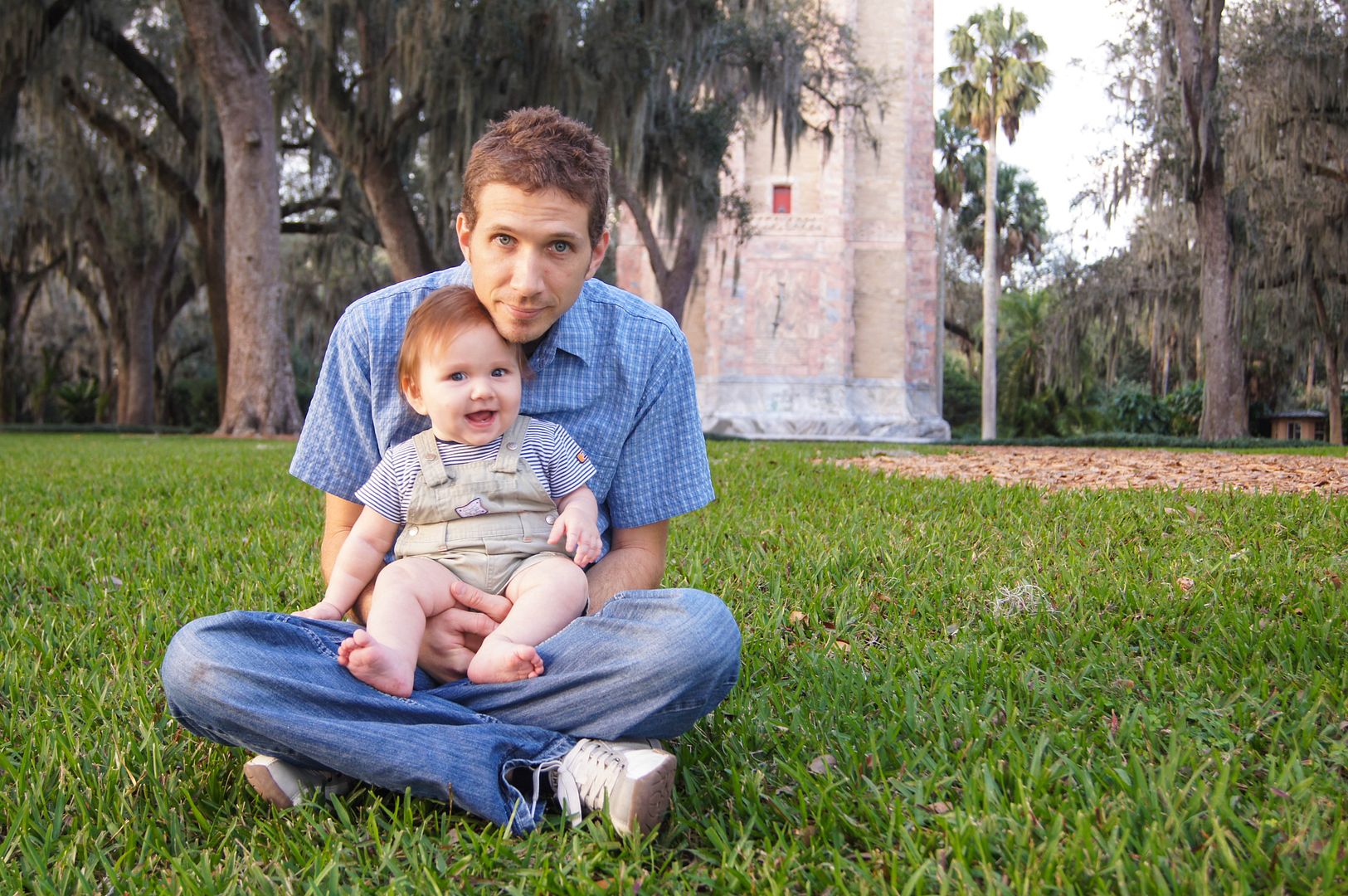 Sunday I got up early (like I have a choice) and let Andrew sleep in a bit. Once he woke up, we all piled in the car and ran errands around town. Later Andrew went out to his brother Rodney's place to work on bee stuff and took Lily with him. So it was just Reuben and I for a while. I considered taking a nap but goofed off on the computer instead. It was worth it. When Reuben woke up we spent some time outside just him and I, sitting in the grass and soaking up some sun.
And yes, I did wear the same shirt two days in a row. Pants too in case you're wondering. :)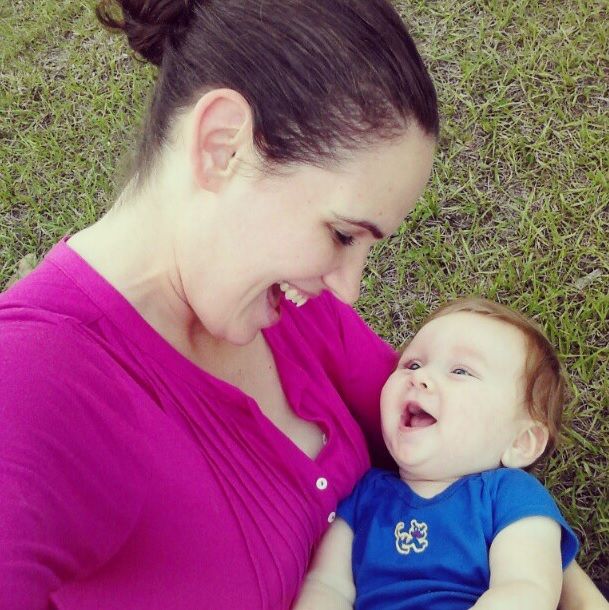 While at Walmart we bought Reuben his own sippy cup since he keeps trying to steal Lily's whenever its within grabbing distance. He actually squeals when he sees his cup now, he likes it so much.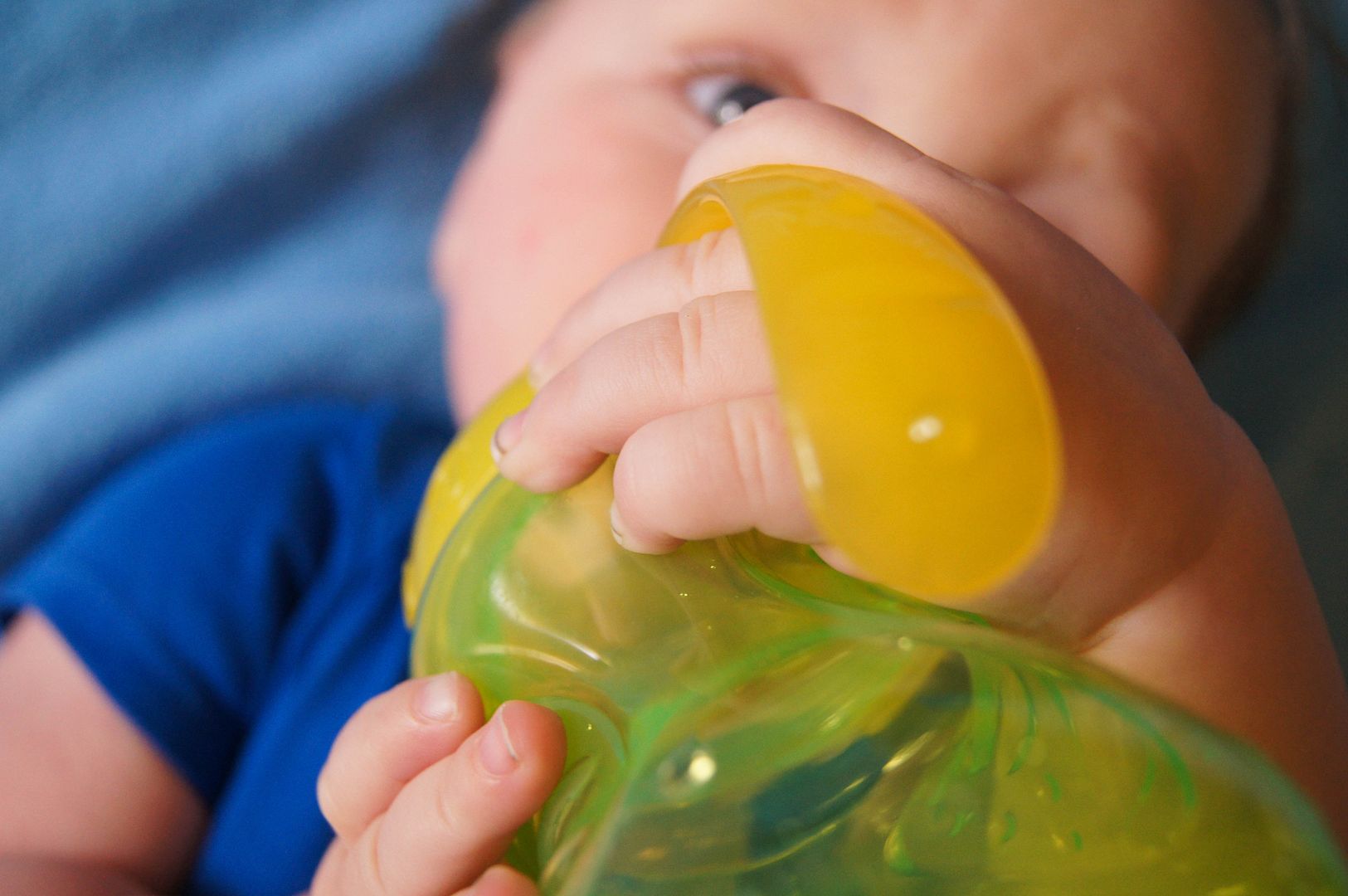 Wrong finger there buddy.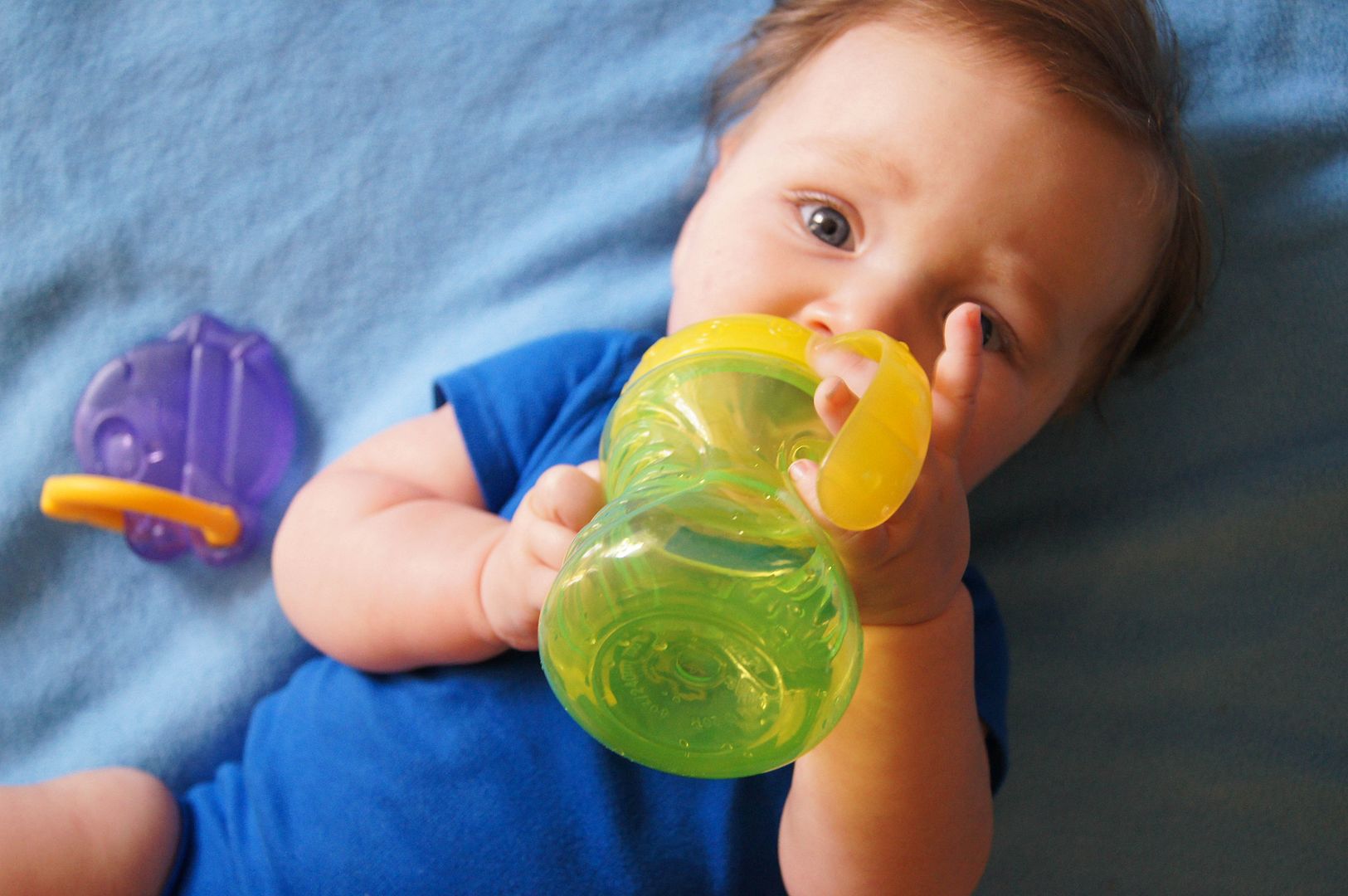 What he looks like after he succeeds in getting some of the water into his mouth.
I'm thinking of using cloth diapers again. I have a huge stash from when Lily was in diapers just sitting in the kids' closet doing nothing. I'm just lazy. So I put one on Reuben for the first time Sunday night. Although its not like he really needs any more padding down there...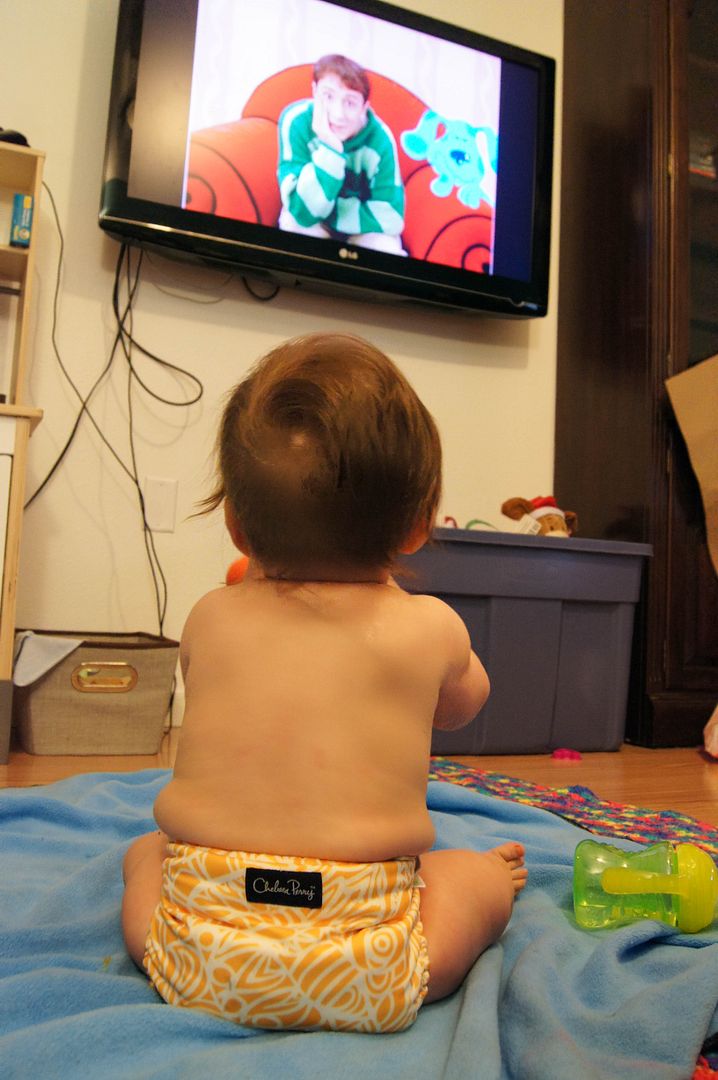 So that was our relaxing family focused weekend. How was yours?