I realize this is kind of late but my internet was out for a bit and I just haven't found the time to get on the computer as much as I used to. I blame the kids.
Anyway, this year I hosted Thanksgiving Day dinner (I say Thanksgiving
Day
because we also went to a friend's house on Saturday to celebrate and have dinner with them) at our house and it was a vegan, gluten-free food fest! Call me ambitious but I wanted to accommodate the meat and dairy-free family members who were coming and a gluten-free one who already lives here in their dietary needs.
It was an adventure in recipe testing since most of the dishes I had never made before. All of the them were really good and worthy of another try!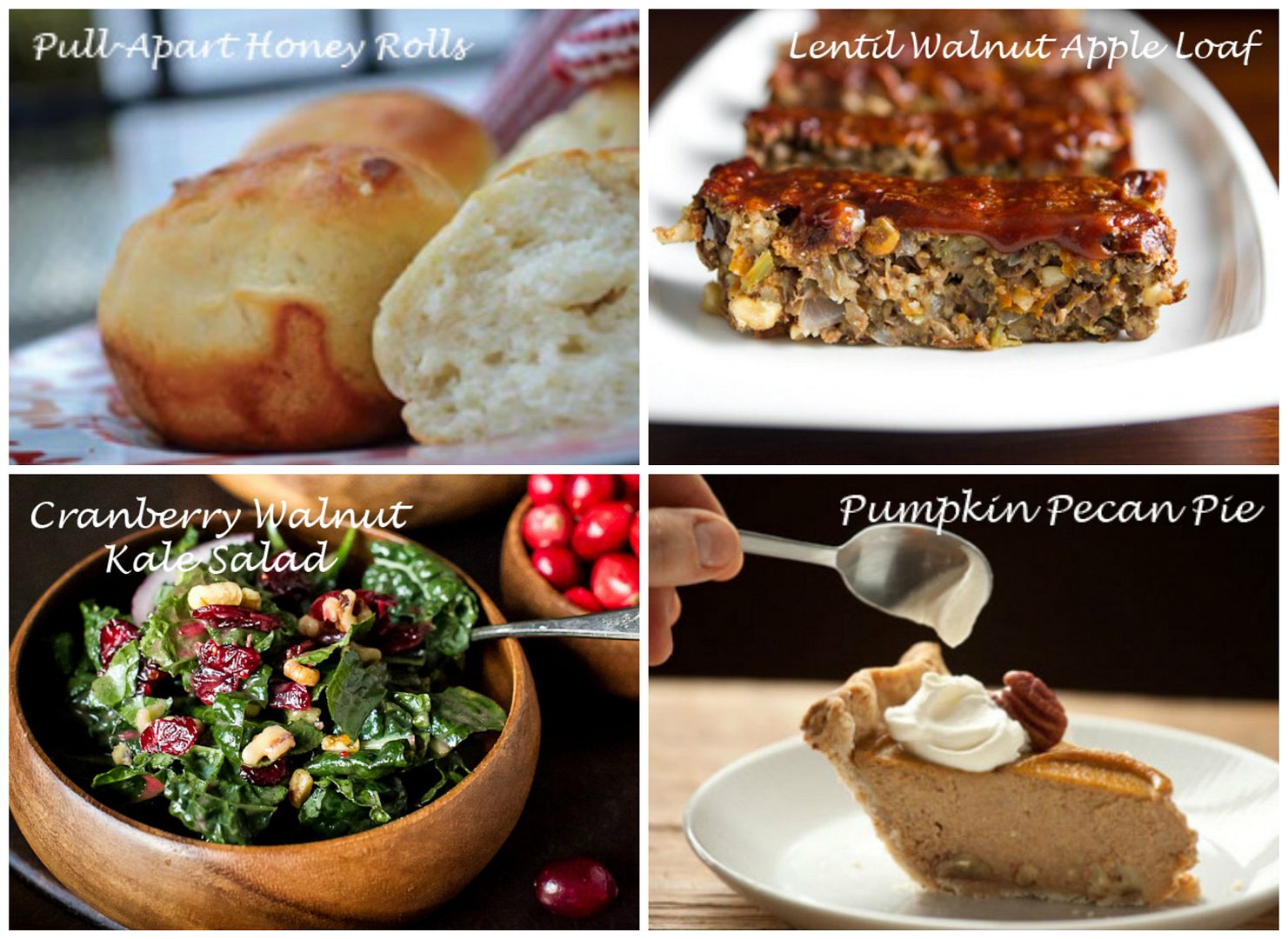 Here is our Thanksgiving dinner menu:
Cranberry Walnut Kale Salad with Fresh Cranberry Vinaigrette
Lentil Walnut Apple Loaf
with
Vegan Mushroom Gravy
Green beans
Sweet potatoes
Gluten-Free Pull-Apart Honey Rolls
Vegan Pumpkin Pecan Pie
with
real
whipped cream (so I guess I can't say the
entire
meal was vegan but it was only Lily and I who ate the whipped cream anyway)