For those who don't know, my hubby works for Disney World. Weeeeelll, technically he works
at
Disney but works
for
the recruiting company that hired him. As in he gets paid by the recruiting firm and all. He has a contract at Disney that started back in June, a week before Reuben was born actually and goes till...we're not actually sure at the moment. Anyway, when I heard that he got the job way back in June, of course the first thing that crossed my mind was...FREE DISNEY TICKETS!!! Yeah, that would be a no. Contract workers don't get free passes. Cue disappointed sound effects.
But here we are 6 months later and I'm happy to tell you that, thanks to a wonderful co-worker of Andrew's (who drove from his house a half hour away to let us in), we finally made it to Disney on Sunday, all 4 of us!
Not even 6 months old and already a seasoned Disney explorer...way to go Reuben!
We chose to visit Animal Kingdom for the day figuring since Lily is still such a tiny thing and wouldn't be able to ride on a lot of the rides that seeing a bunch of animals would make up for it. Not that she's crazy about rides anyway...although she did ask to go on the dinosaur spin ride...twice...and
loved
it! I road Expedition Everest and I loved
it
!
The day was a bit exhausting and very overwhelming. There was so much to see and do that we all felt a little out of our element. Note to us parents: next time we'll take much needed breaks and just let Lily play on a statue or run around for 5 or 10 minutes while us adults sit and chat for a few. We felt very rushed to make sure we got our "money's" worth so we were always moving on the next attraction. Breaks would help remember that we're there to enjoy ourselves and to not rush the fun.
Alright, now having said all that, get ready for a crapload of pictures.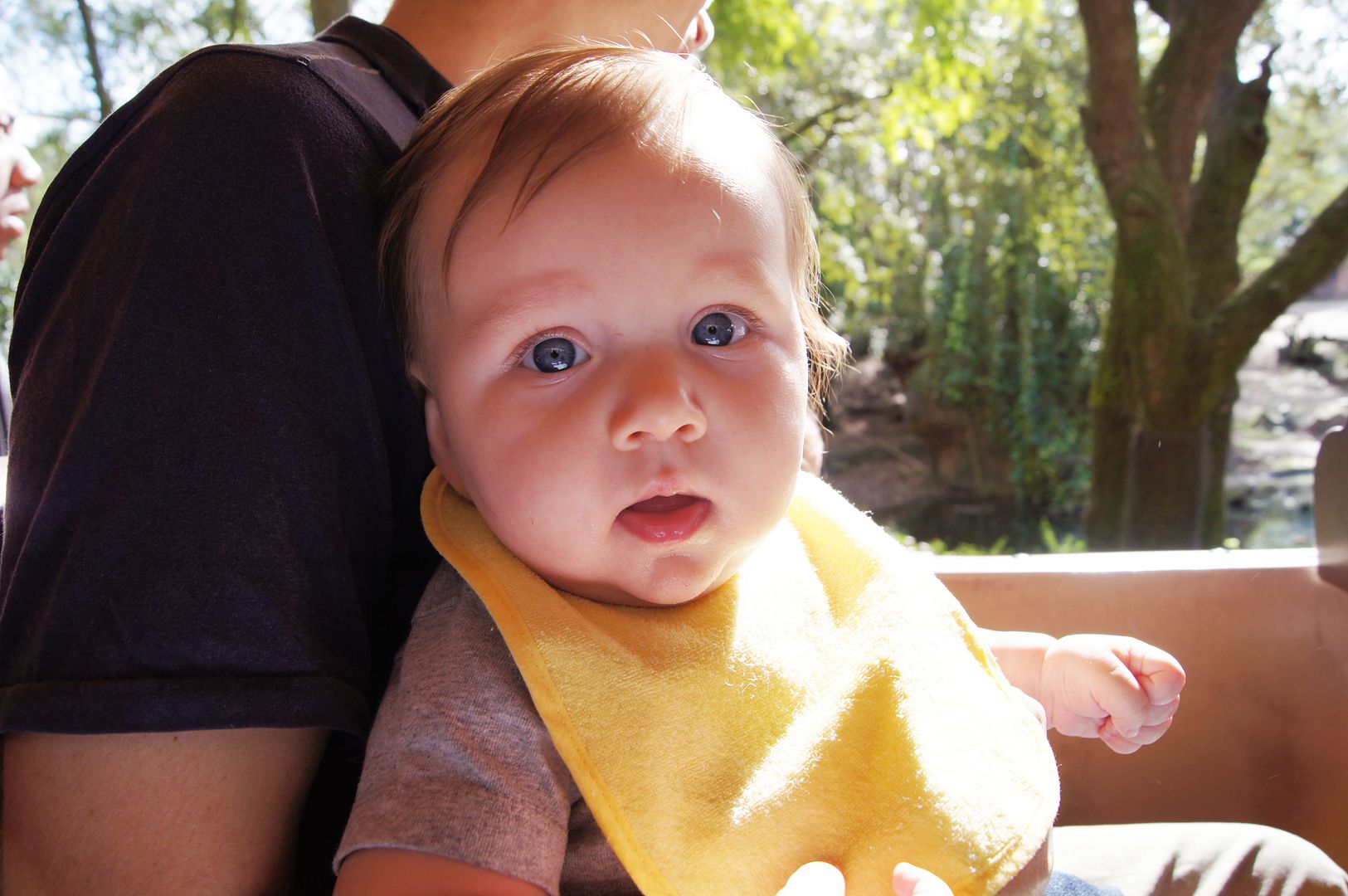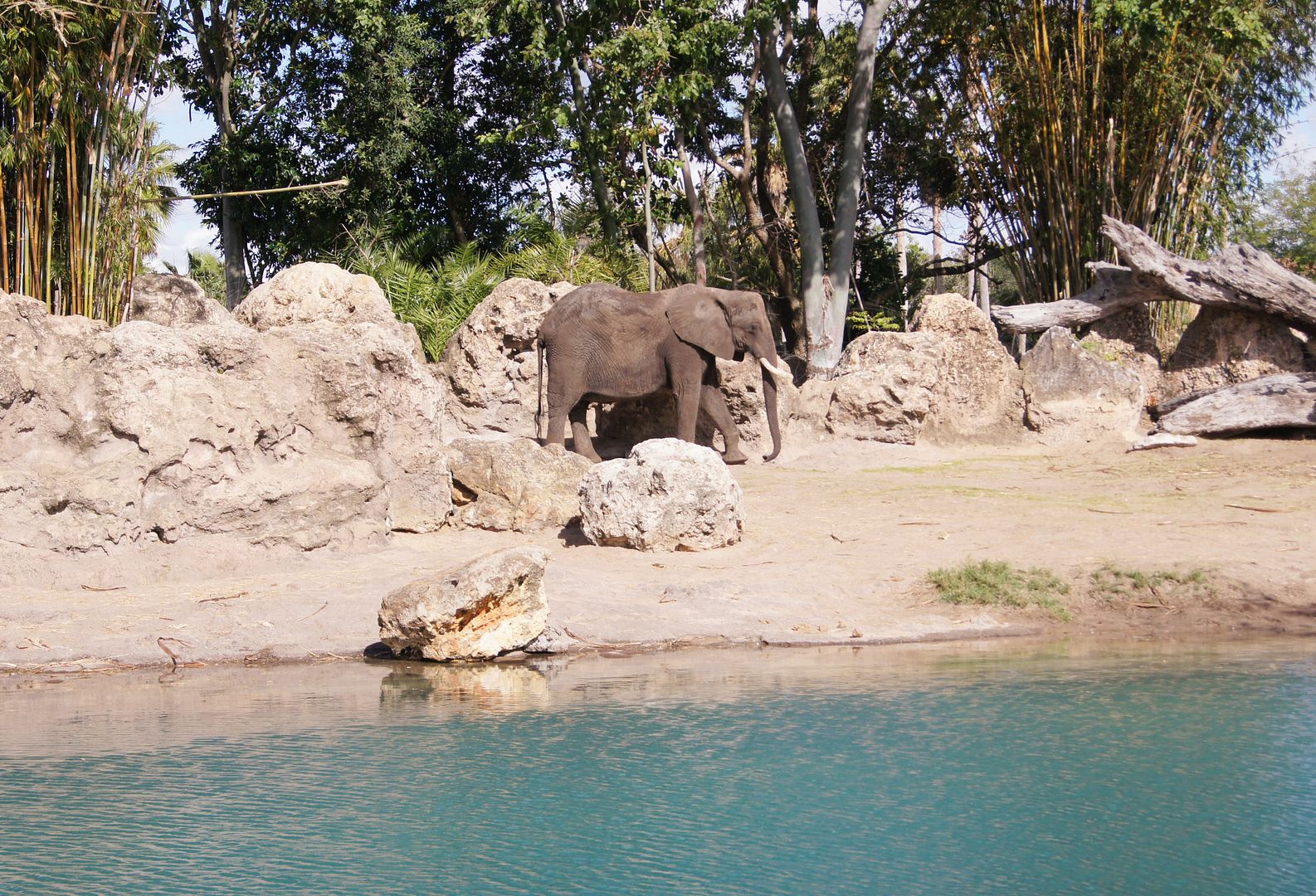 Well hello there! We had to wait as this guy sauntered right past the front of our vehicle. He was almost close enough to touch. I wonder if a giraffe feels as silky as it looks?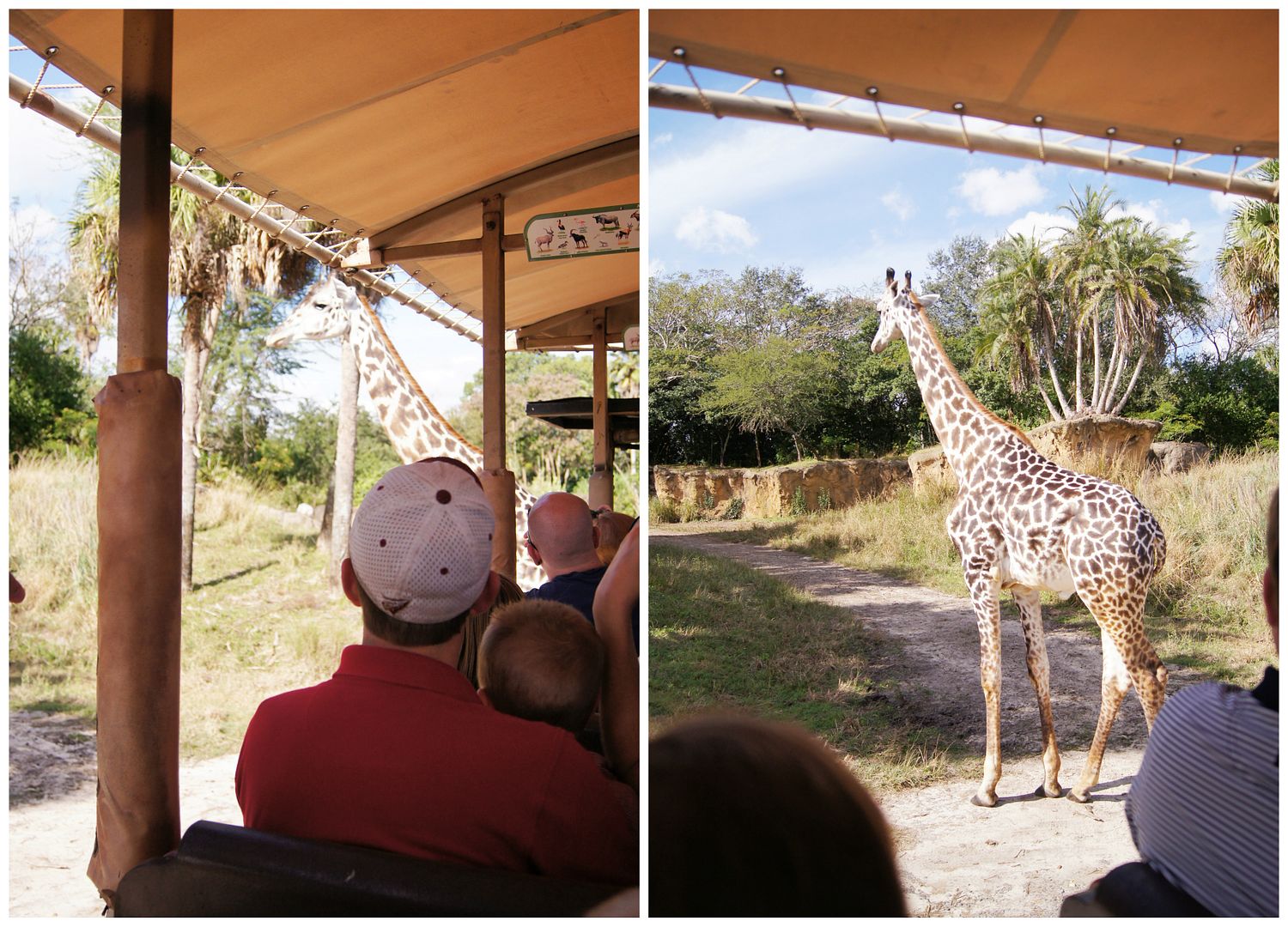 The Bean's first pair of ice cream Mickey ears! She loved it of course.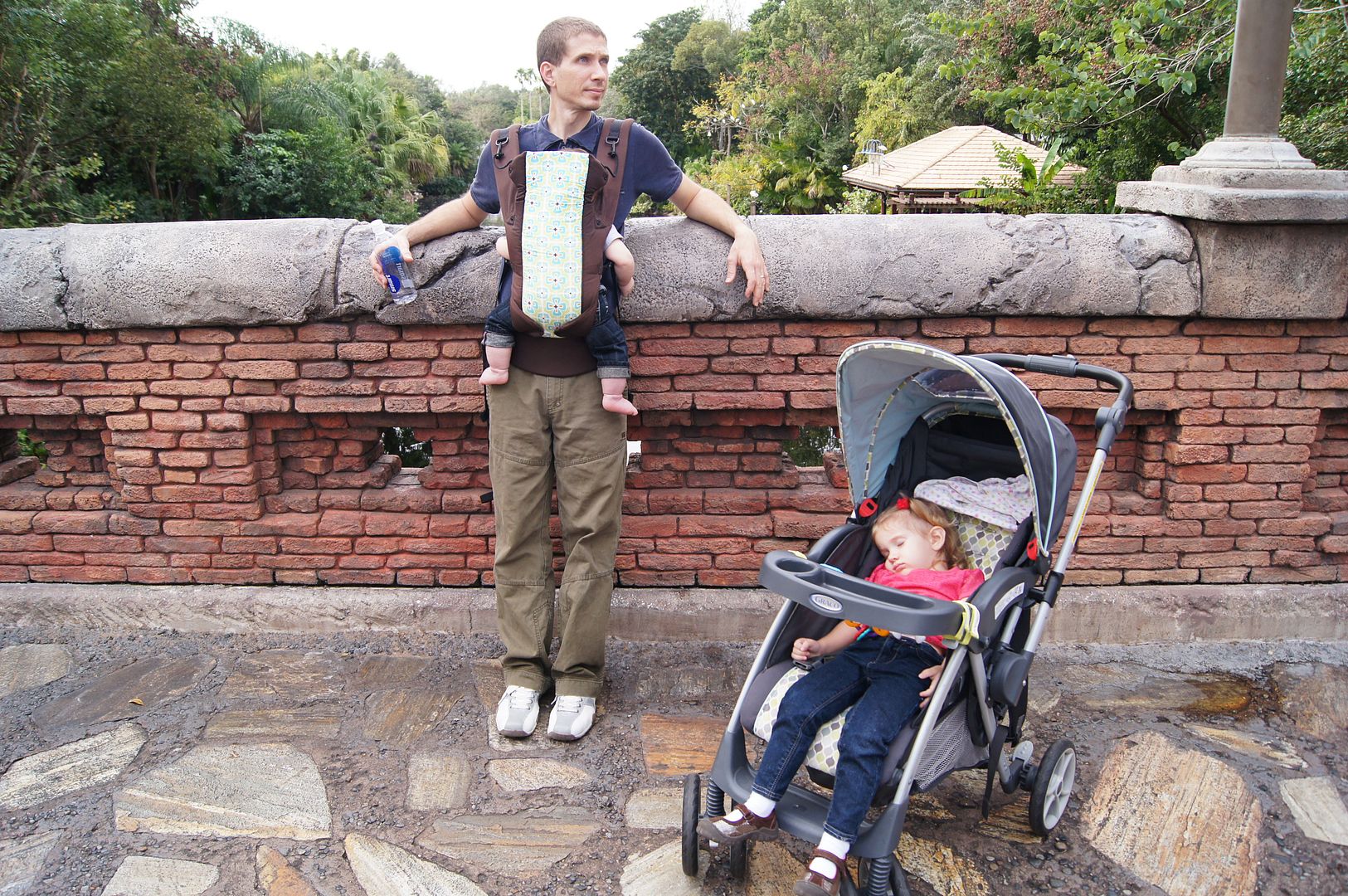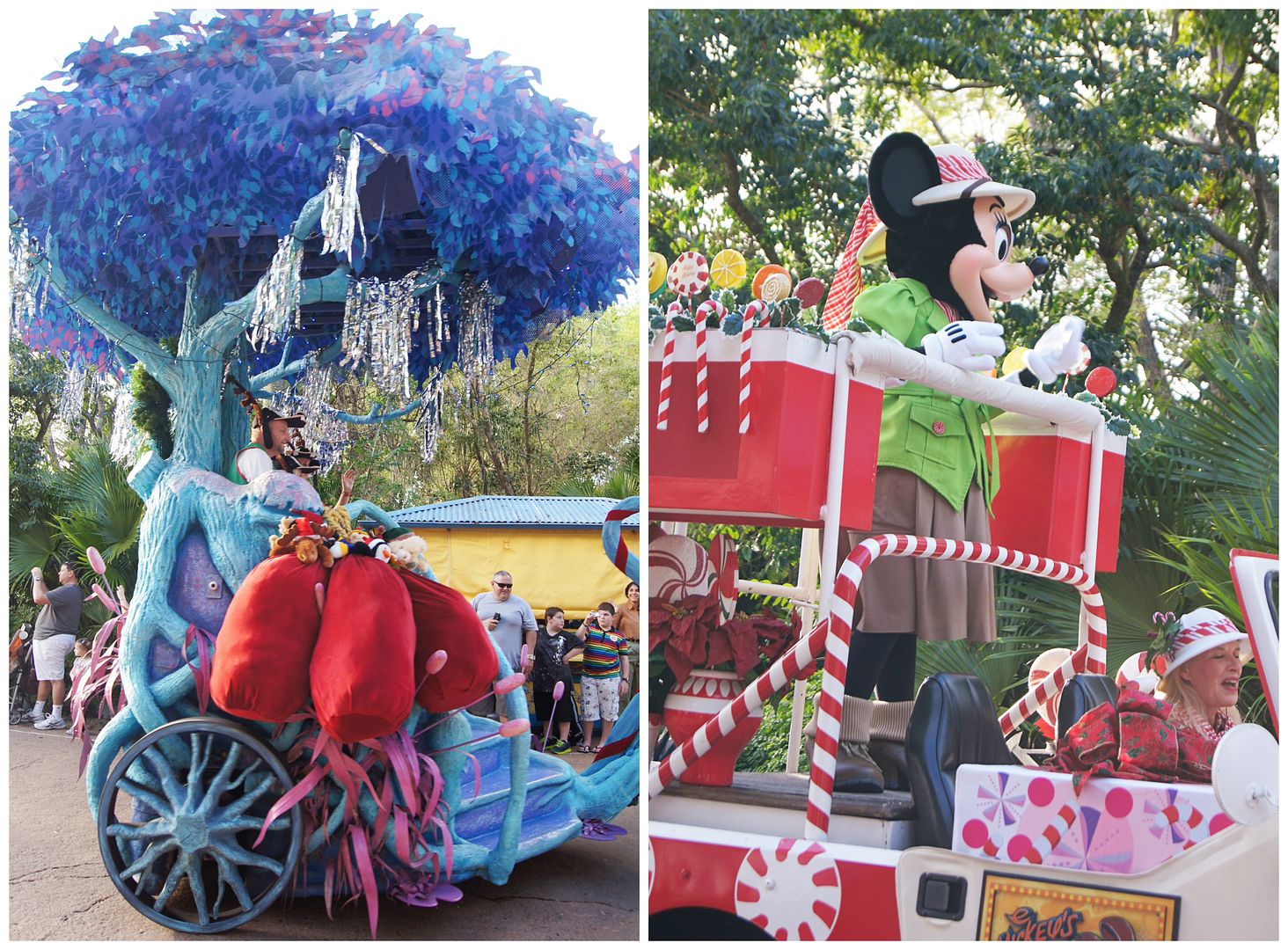 We made it to Finding Nemo - The Musical at just the right time but had to leave after only 5 minutes. Lily said it was too scary and she didn't like it. She was right. The sharks
were
a bit loud and frightening. She's never seen the movie because of that fact so I don't know what we were thinking taking her to the show. Oh well.
Lily would have been happy if we'd stayed to watch the Indian dancers till the park closed. She was rather shy about going closer to dance with them even though I could tell she wanted to (she takes after her Mom in that respect) but I encouraged her and pretty soon she was bouncing and clapping along with everyone else. And she didn't want to stop even when I told her we had to go. Of course I have a video I'll post later. :)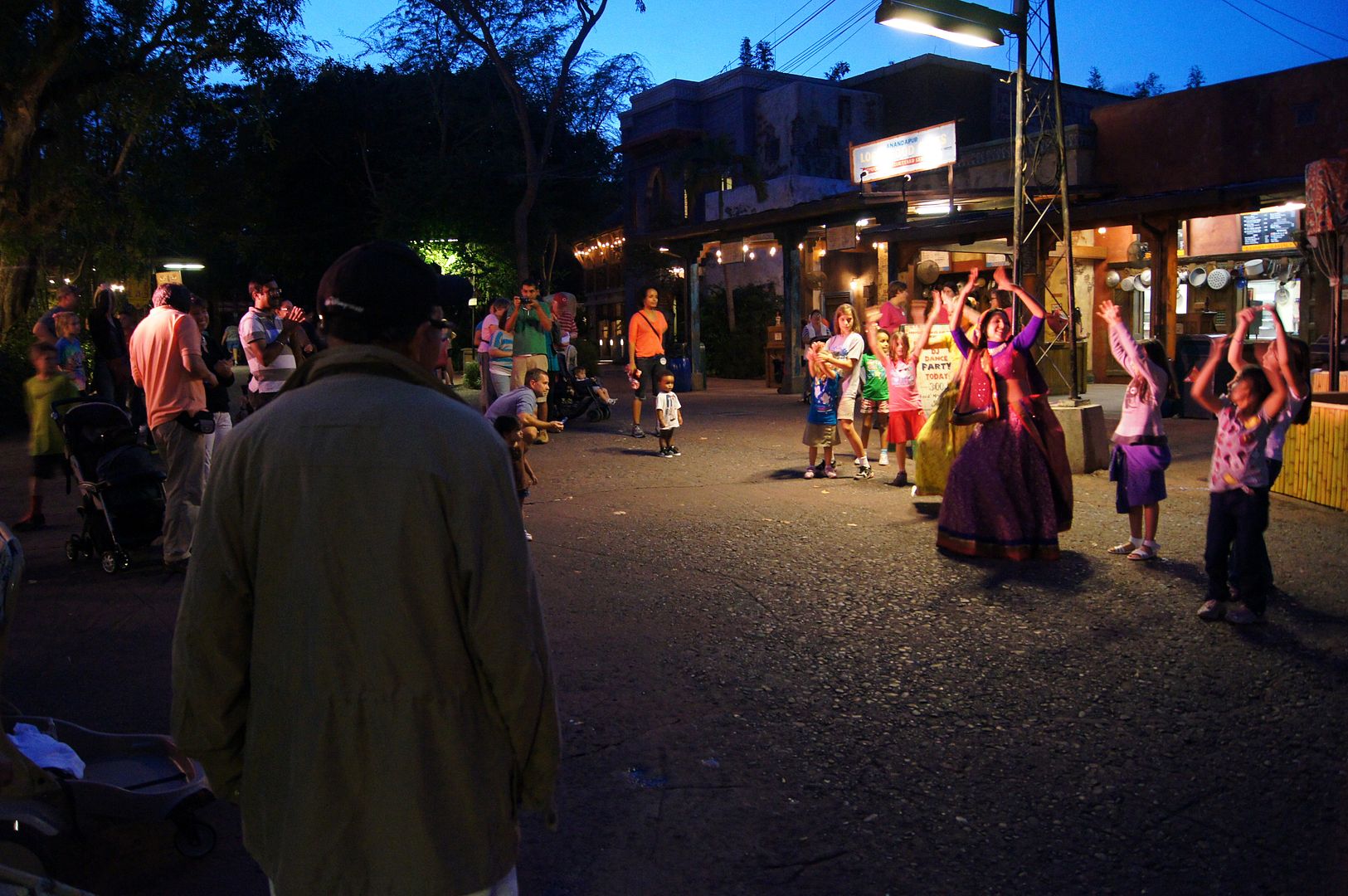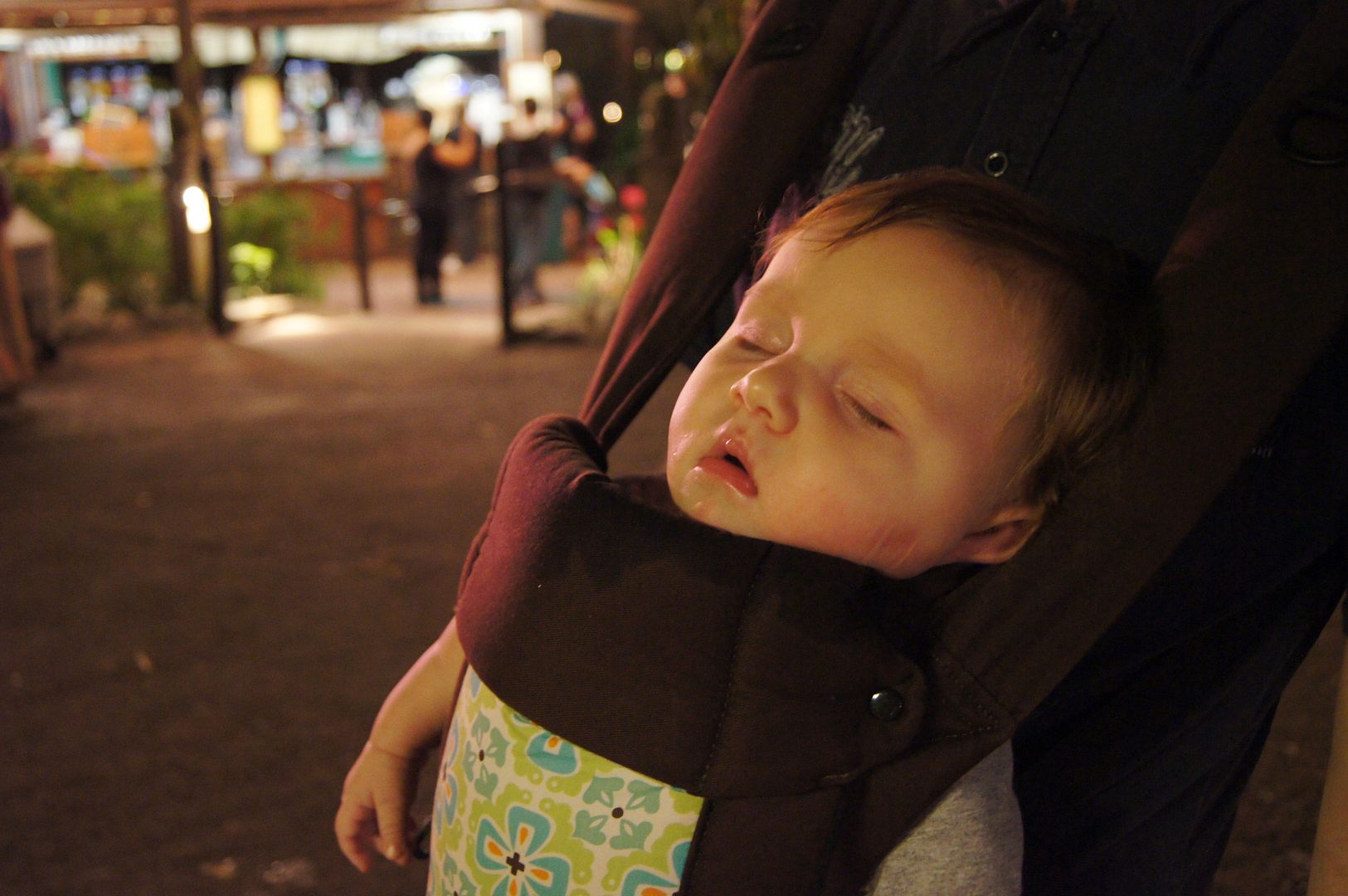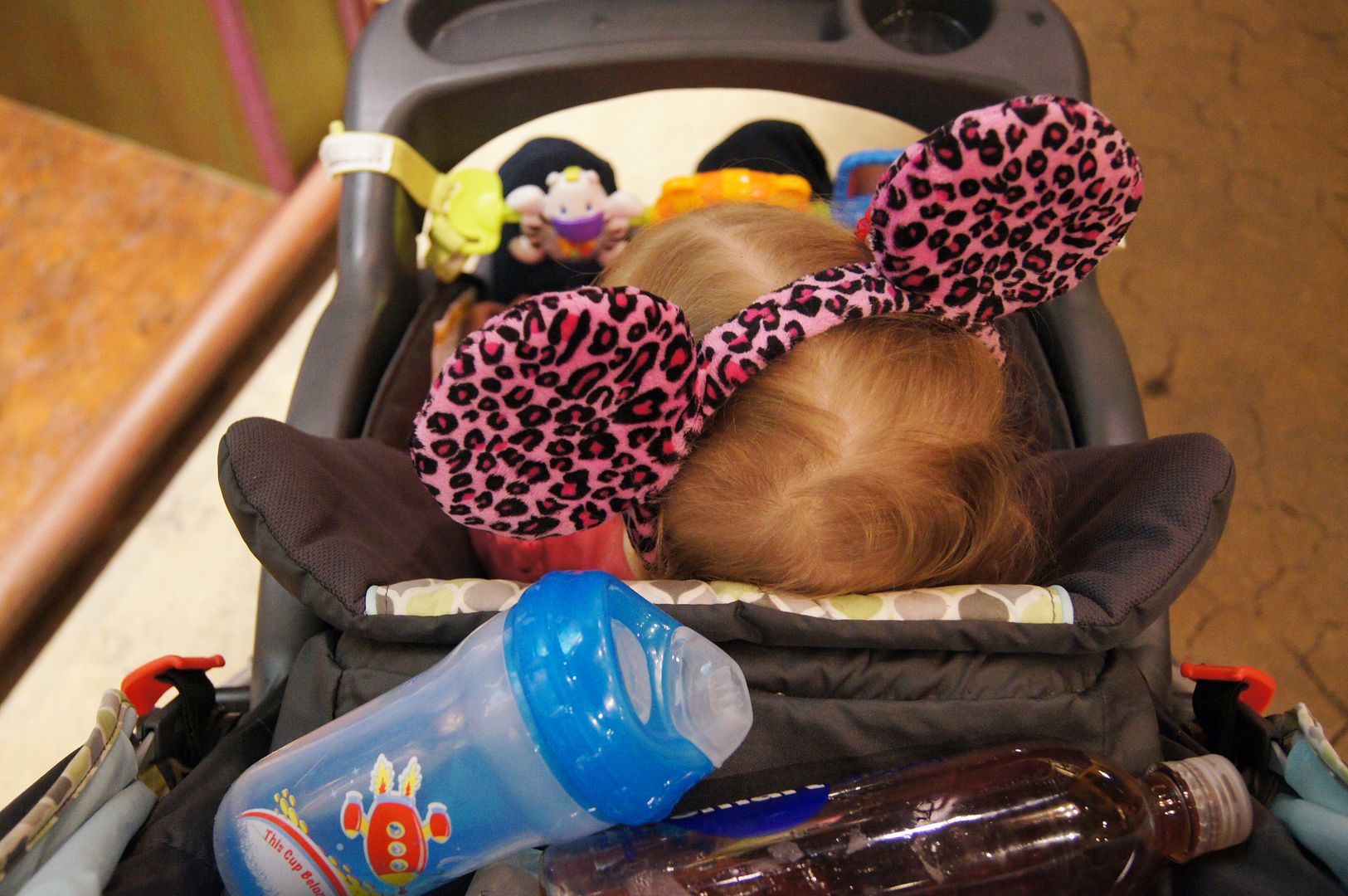 Neat Disney fact (well two actually): they don't give you lids for your sodas at the parks (I already knew that from my first visit to Magic Kingdom a few years back) and the straws are made out of paper. That's the coolest!
P.S. I'm generally not a mean and vindictive person, but when I got pooped on the head by a bird while Andrew was off getting us lunch and every single person at the nearby tables suddenly started avoiding eye contact, well that just burst my bubble of belief in the goodness of the human race a little. I hope they all get their just desserts. Just saying.