This past weekend we took the kids to Orlando...to our old stomping ground actually. The University of Central Florida has a yearly Christmas event called
Light Up UCF
that lasts the whole month of December where they put on a light show, show free holiday movies and have an ice skating rink, among other entertainments.
The light show wasn't anything spectacular which was the main (read: free) reason we went but we still had fun walking around looking at the lights and decorations. Good or bad, it didn't matter to Lily since you show her a house decorated with just one tiny strand of lights and she's pointing and yelling "Christmas lights Mommy!!!"
We picked this past weekend to go since they were showing a couple of Veggie Tales holiday movies.
The first thing we did though, once we arrived, was head over to Dominos to get some dinner. No one in our house says no to pizza. Well the ones who can eat solid food anyway. Sorry Reuben.
Lily had fun. You can't tell by these pictures because she gets very serious when she's concentrating on everything going on around her. She absolutely loved watching the kids sliding down the ice slide. I think a part of her wanted to try it but she's not at that asking/begging stage yet when she wants something. Although, she's always been a bit of a laid back observer so she may have been happy just watching them too. Who knows what goes on in little kids' heads.
Reuben has fun wherever he goes as long as his meal ticket...aka Mommy...is along for the ride.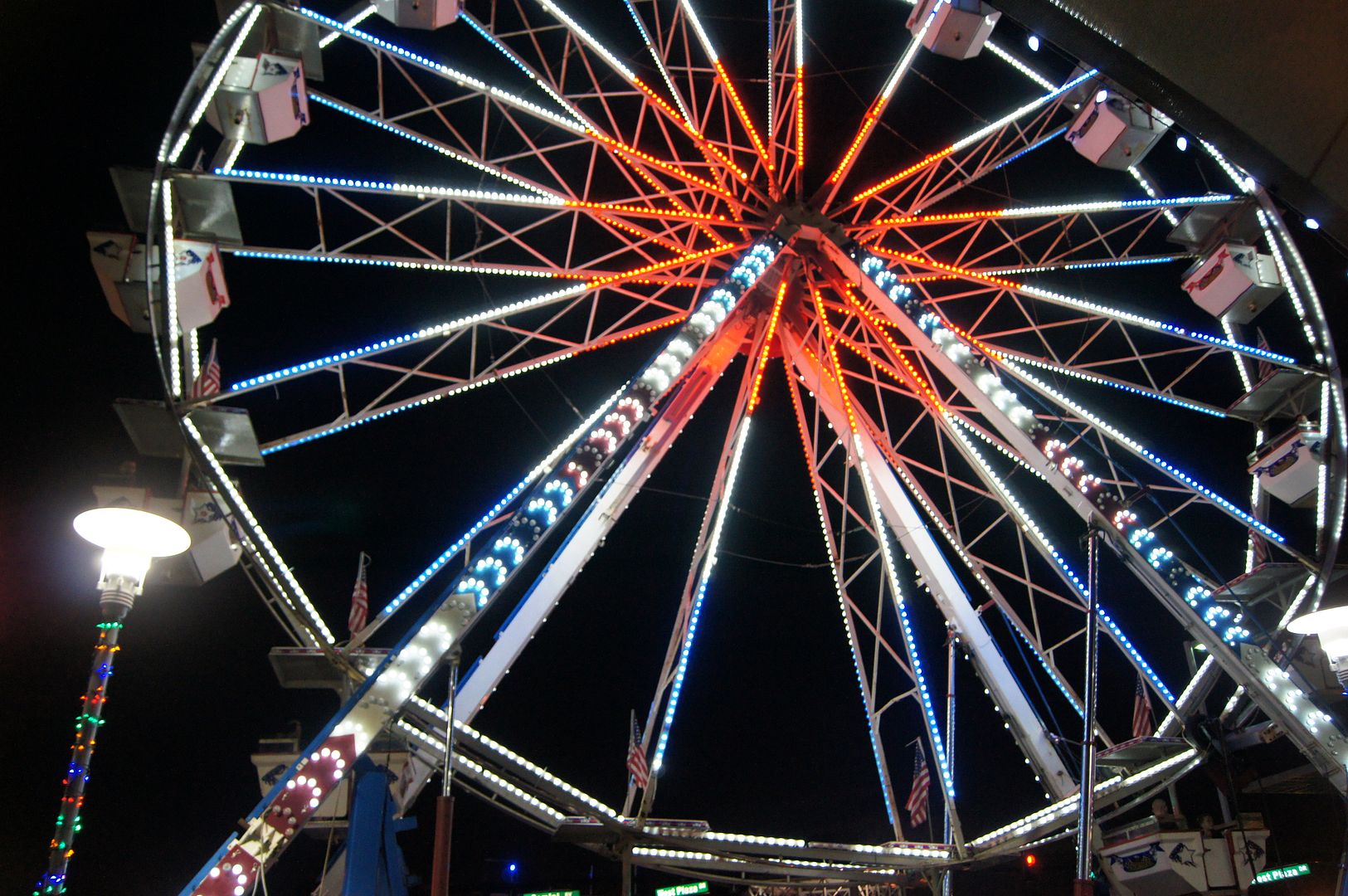 That hand on the hip gets me every time! Love.