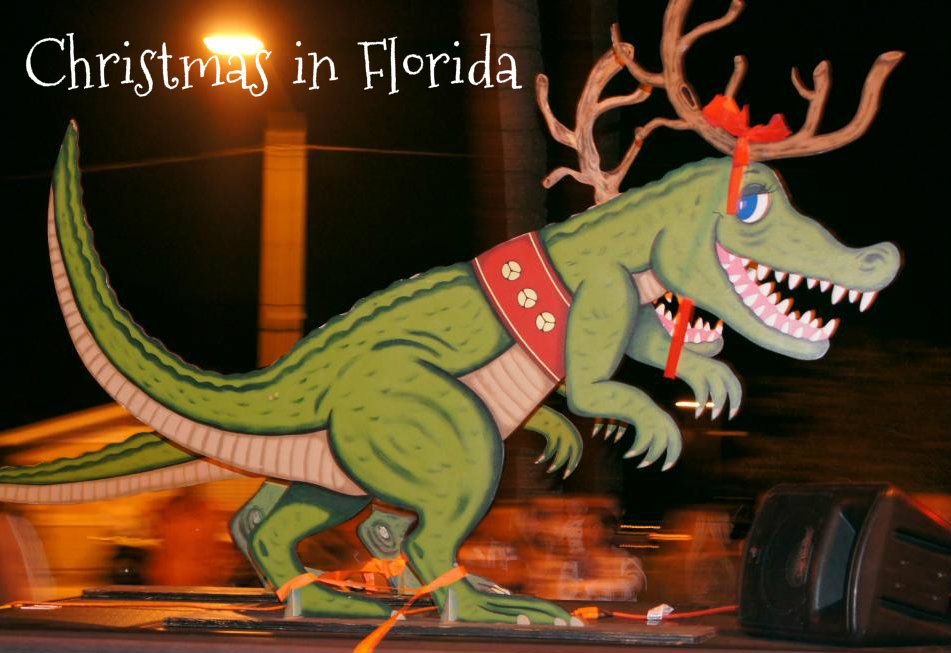 Our little town had a Christmas parade the last Monday evening in November. We've gone to the parade almost every year for as long as I've lived here. You see the same floats and the same people year after year but you still keep going. Its a holiday tradition in our house!
A Florida Christmas parade is definitely different than other parades happening across the country. Lots of people in shorts, t-shirts and flip flops; floats with animals native to the state/area and oh yes, a steel drum band!
Welcome to a Florida Christmas!