The final day (you can check out part 1
here
and part 2
here
) of our weekend trip to West Palm Beach last weekend was taken up with visiting
Mounts Botanical Garden
, our reason for the entire trip.
Um, it wasn't the most pleasant visit ever. It started out well. We got to the garden late morning, it was sunny and warm and we were excited to get our plant shopping on. Our first sign of impending doom should have been when Andrew realized that he didn't have enough cash on him and the booth that sold the one plant that he wanted didn't take credit cards. So we had samples of the fruit they were selling and we moved on. It didn't take too long before both kids were crying to eat, be carried or take a nap. I don't think they knew which one they wanted either. They were pretty cranky. Needless to say it was a whirlwind tour of the gardens with Andrew and I alternating carrying a kid in the carrier and pushing another in the stroller.
Oh and by the way, we loved West Palm Beach! Seriously you guys were so out of your way friendly and accommodating. We only got to see a little bit of the city in the 2 days and 2 nights we were there but we got an idea of what it would be like to live there and I gotta say we were rather keen on the whole thing (note: we are not moving to West Palm Beach or anywhere else in the near future...that I am aware of...currently).
Lily eating a peice of dragon fruit. Contrary to the look on her face she actually liked it.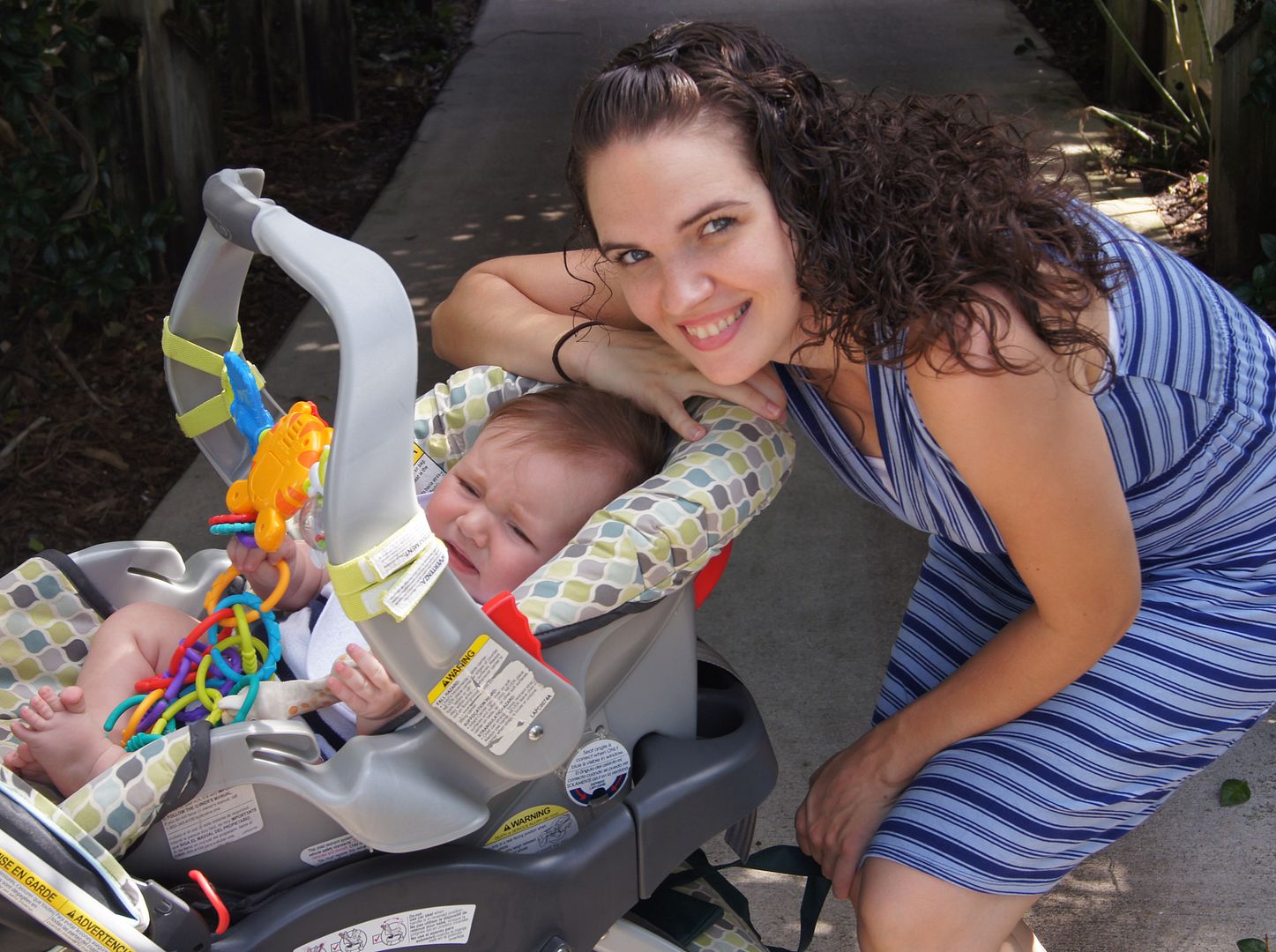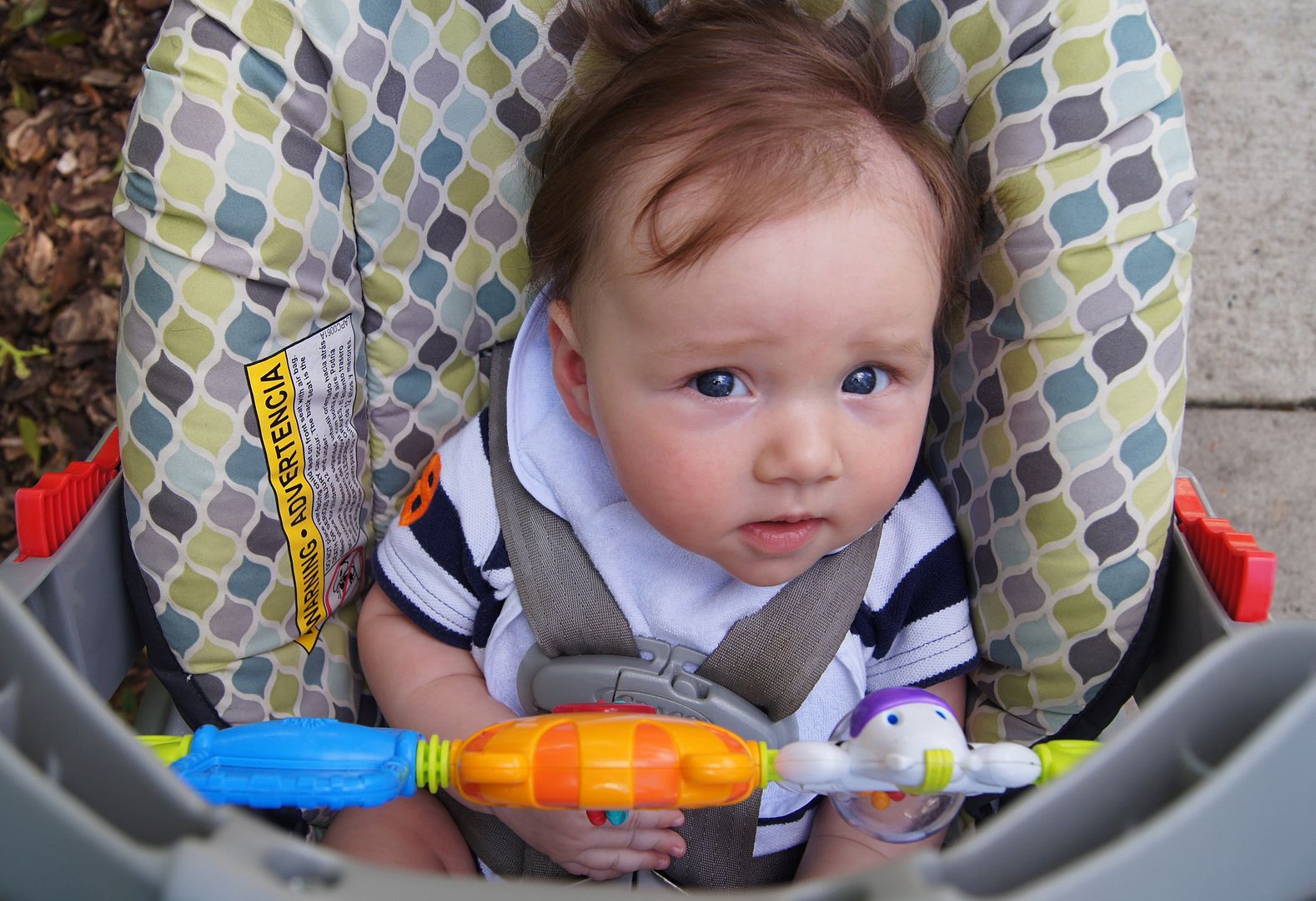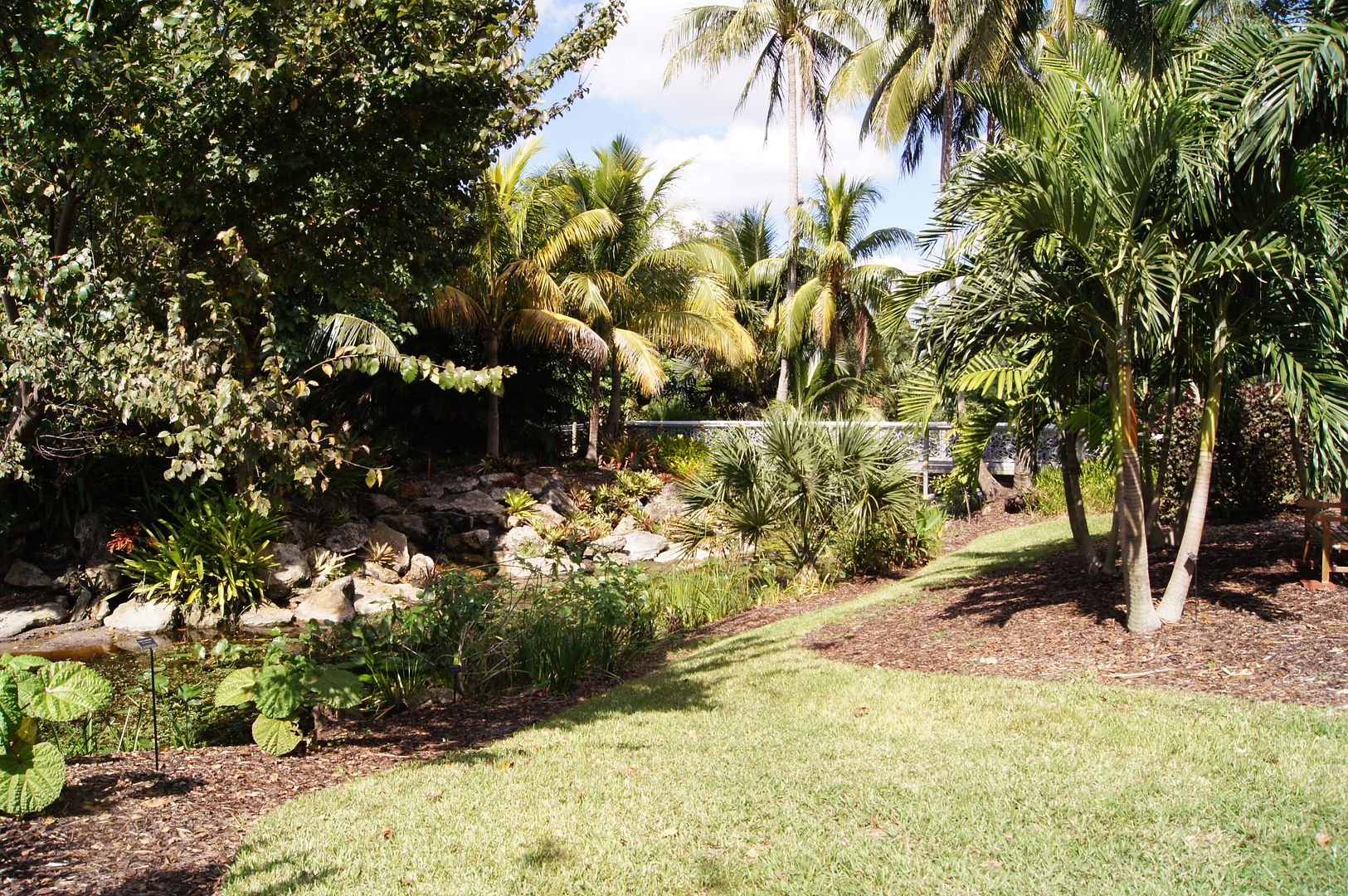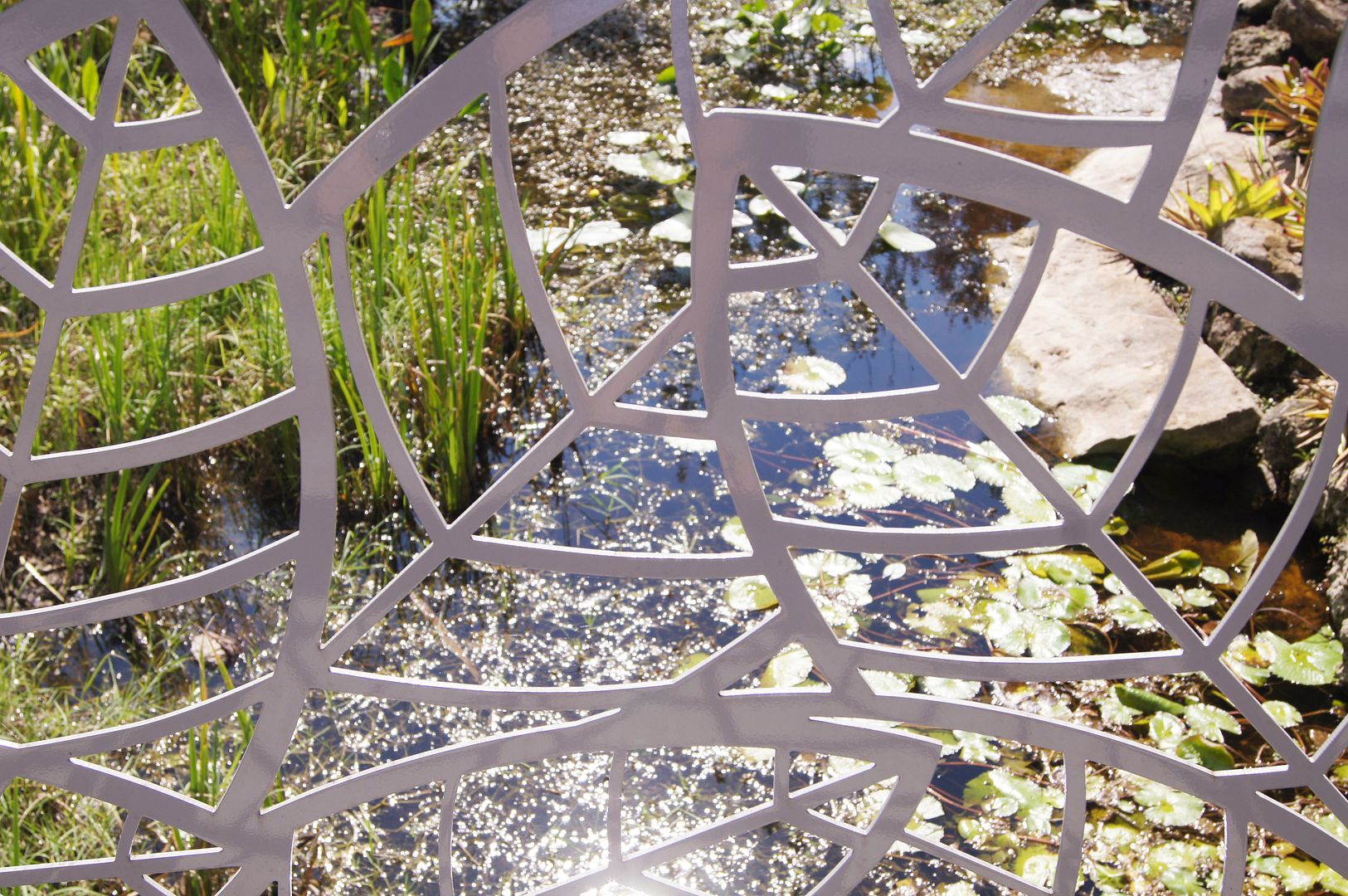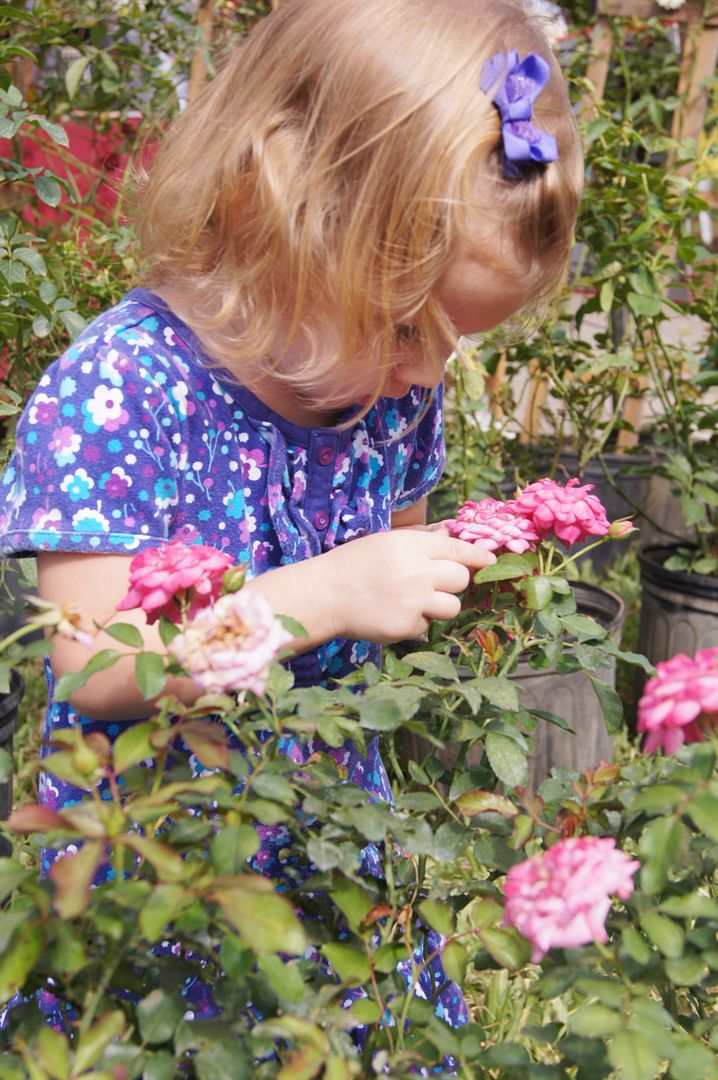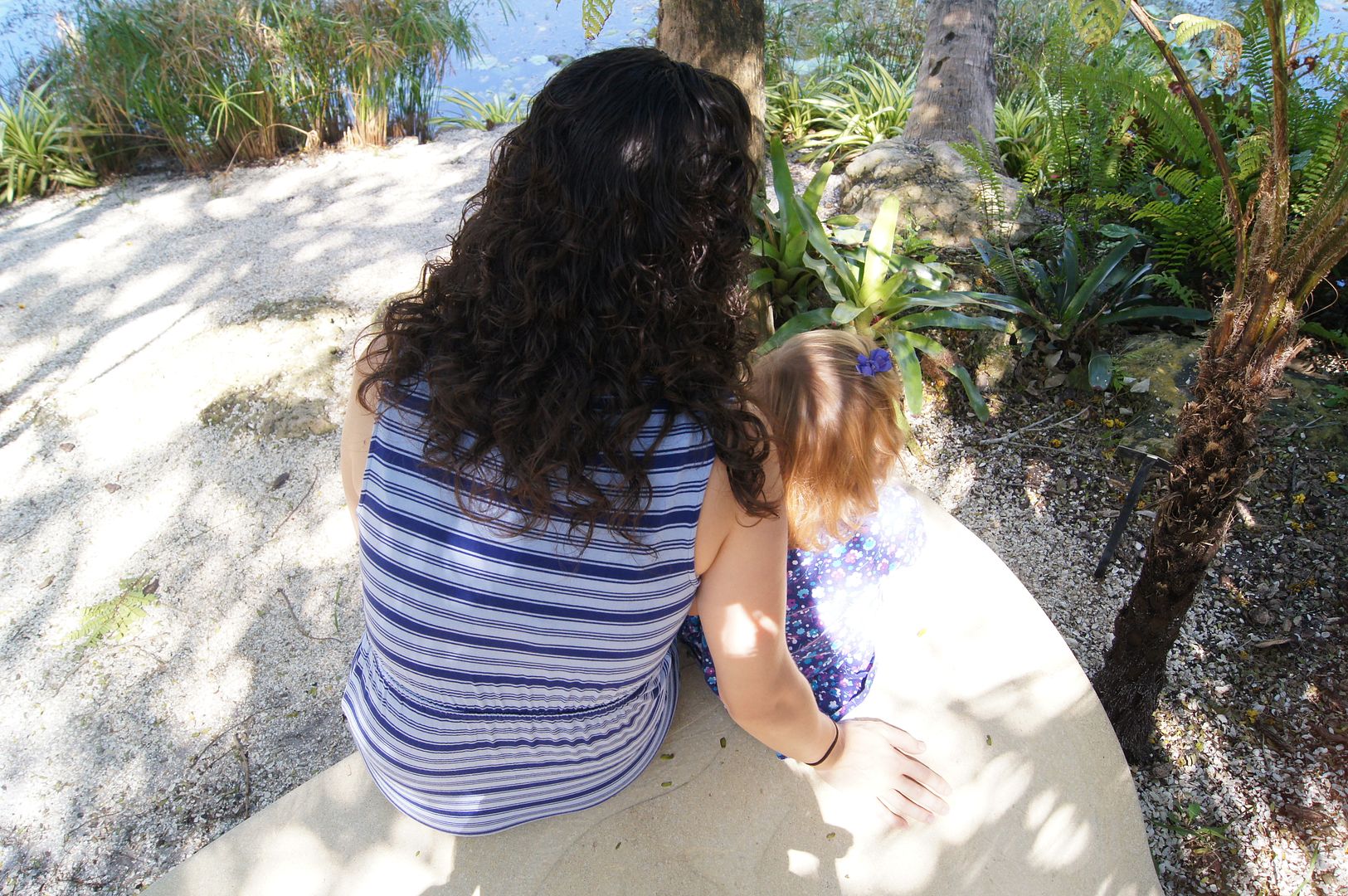 On the way home we passed through the sugar cane fields of southern Florida. I never knew they even existed! They go on for miles and miles. You can't see it in the picture but the water along the side of the road had alligators sunning themselves on the sand like every 20 feet or so! They were everywhere. I wish Lily could have seen them...
Oh, and I also got to see Lake Okeechobee for the first time. Eh.