We took a family trip to West Palm Beach this weekend.
Our first getaway as a family of 4.
A coworker of Andrew's told him about a plant sale at
Mounts Botanical Gardens
and since we're suckers for botanical gardens we decided to leave Friday and enjoy the whole weekend down there.
We left late Friday evening and got to our hotel way after the kids' bedtime. It didn't matter though since Reuben slept a little bit on the way and Lily was working on a second wind and running around like a mad woman checking out everything in the room.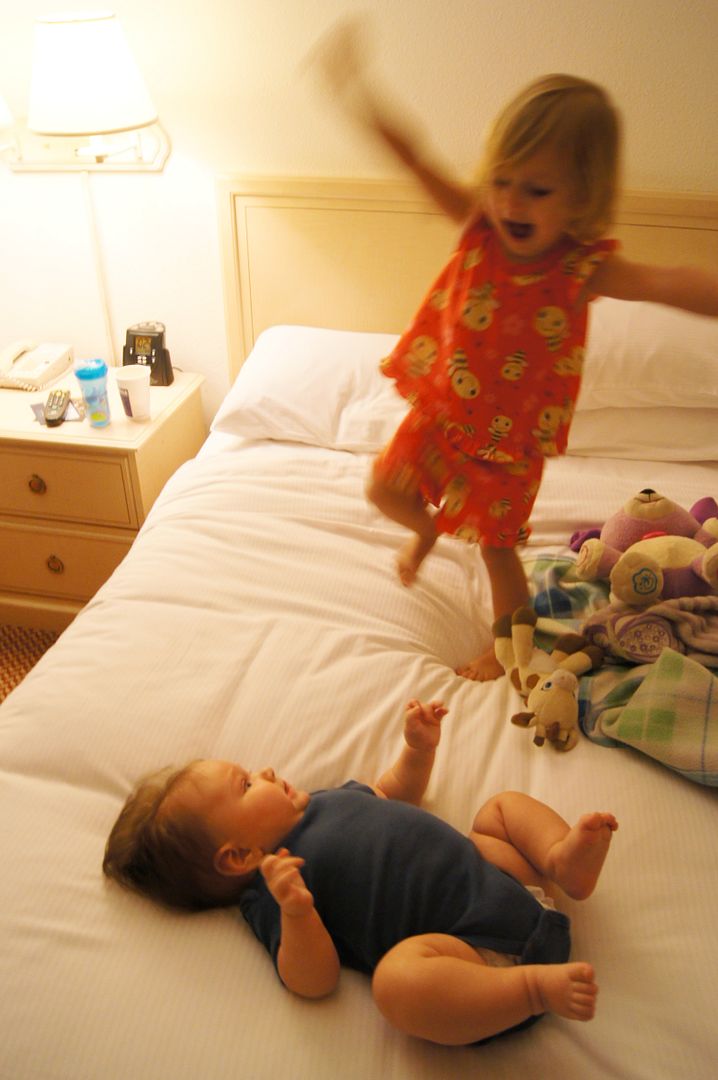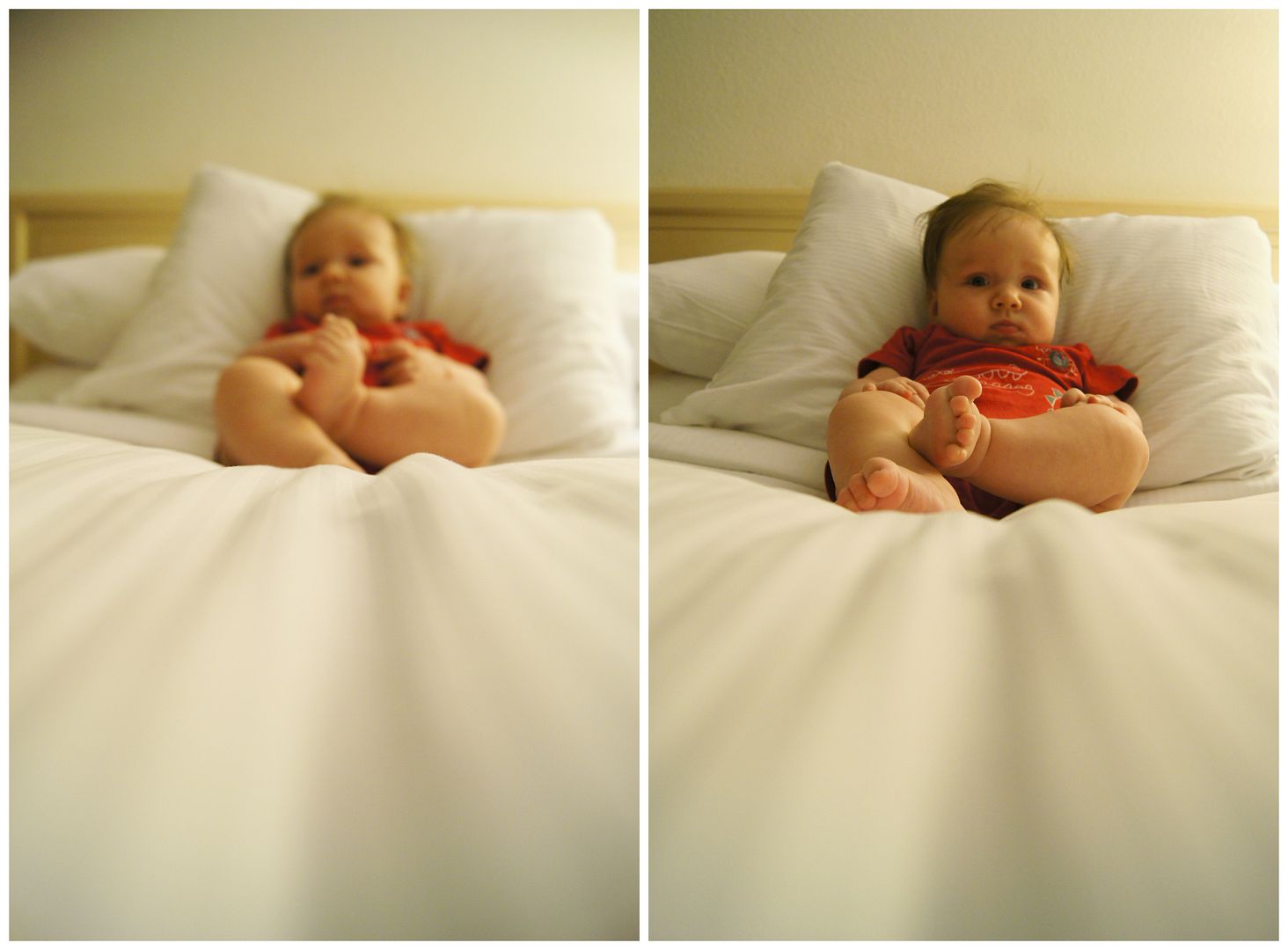 We were tired though and knew the kids were going to be up bright and early despite going to bed late so once she got out
some
of her energy we put the kids to bed and then hopped in ourselves.
Since Reuben nurses at night (like all.night.long) I slept in one bed with him and Andrew slept in the other bed with Lily....and Violet and Sophie and Seahorse. Because of course wherever Lily goes...they go too. Lily was even so sweet as to share Sophie with Daddy and made sure that he was all tucked in with her on his side of the bed. He complained it was too cramped but you'd think he'd enjoy having so many girls in his bed. ;)
He also had the pleasure of taking care of her needs as they came up. Including helping her to the bathroom when a little voice whispered "Daddy...I have to pee pee" just as we were falling asleep.
Finally, after a
great
night's sleep with Mr. Snacks-All-Night and Miss Cuddly-Bear we were ready to hit the beach Saturday.
But more on that tomorrow.