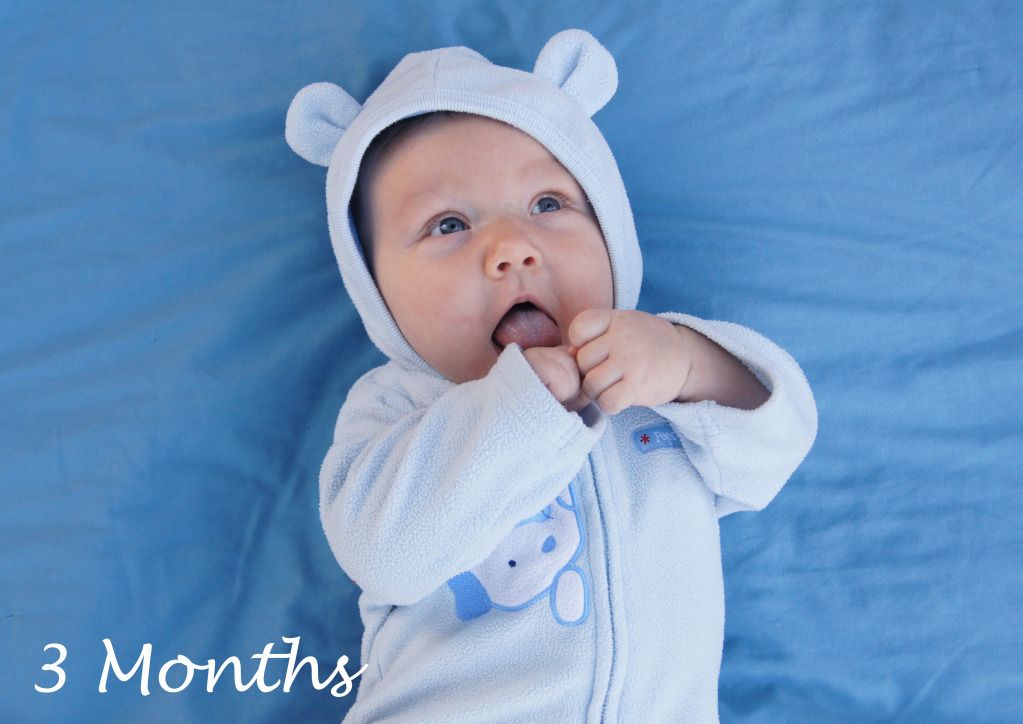 Technically Reuben turned 3 months old last Tuesday but what with us leaving to come back to Florida the next day I didn't have the time to write and publish this post. So here it is now, just a few days late. :)
16 lbs. 11 oz.
Discovered his tongue
Started drooling a lot
Fits into some 6 month clothes
Laughs
Smiles all the time
Grabs his toys
Tries to roll over
...