Continuing with the play by play of our Maine trip, here is day 5. You can catch up on days 1-4
here
.
Day 5
Thursday, August 30
We had plans to go to the beach with my sister Rachel and her girlfriend Jamie that day but Jamie's daughter got sick at school so we had to pick her up and take her home where Jamie stayed with her. By that time it was already mid afternoon and Rachel had college classes that evening so we decided to stay around town and find things to do there. We drove to a local farm in Litchfield and fed the goats...or
gates
as Lily calls them.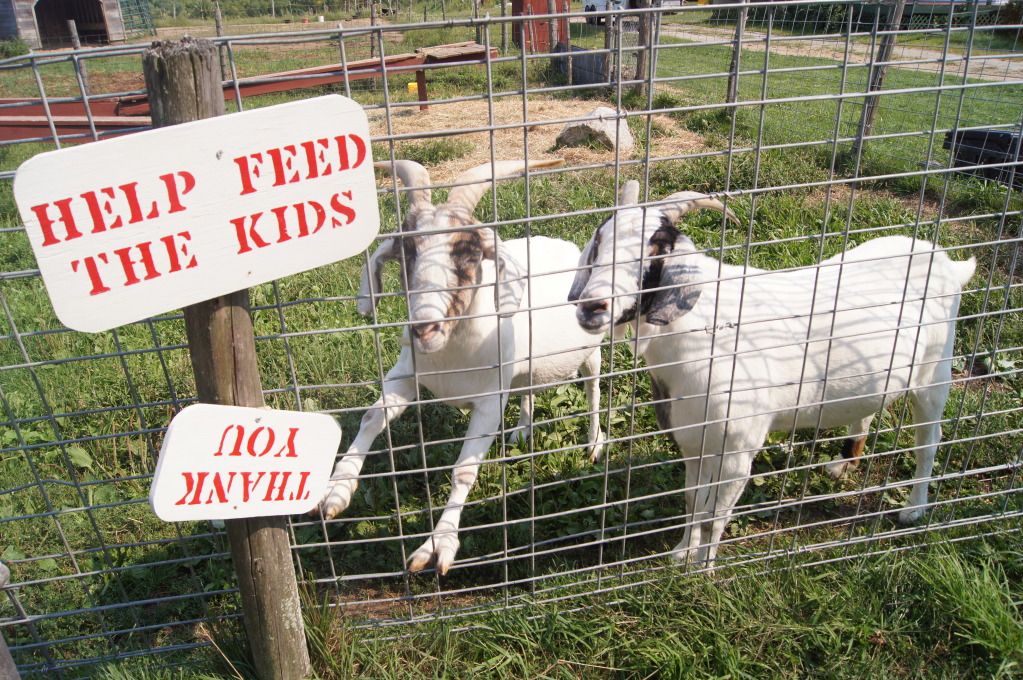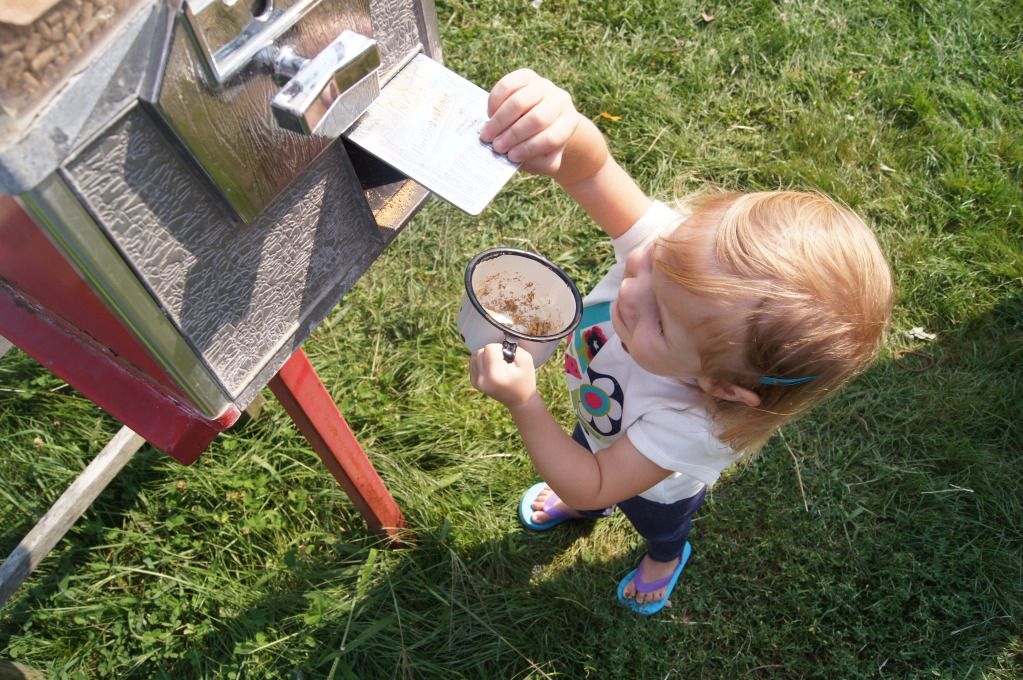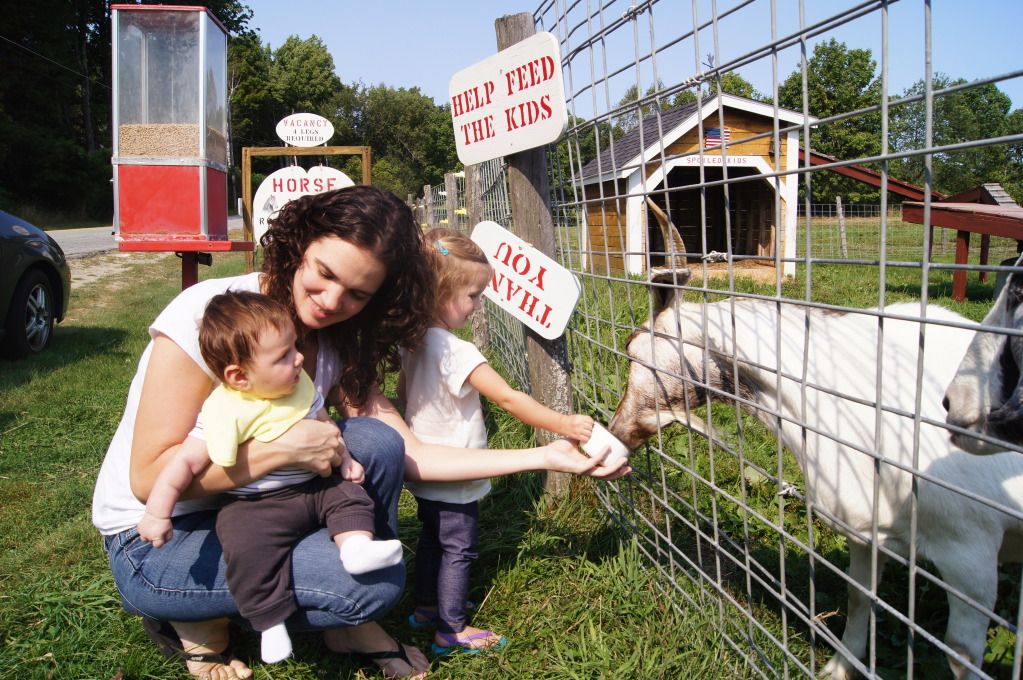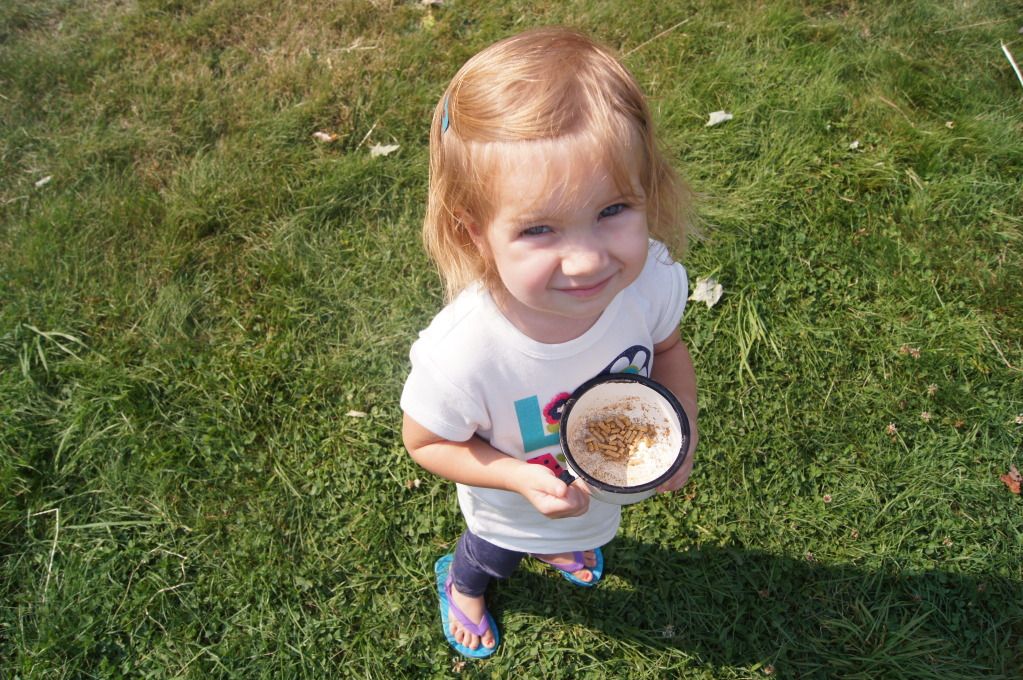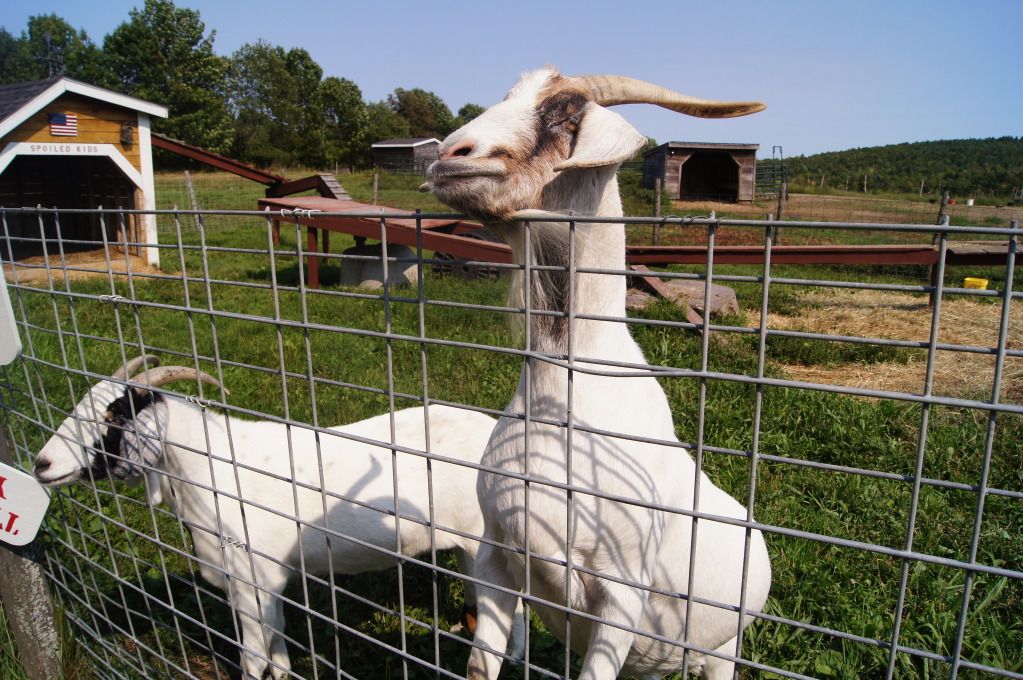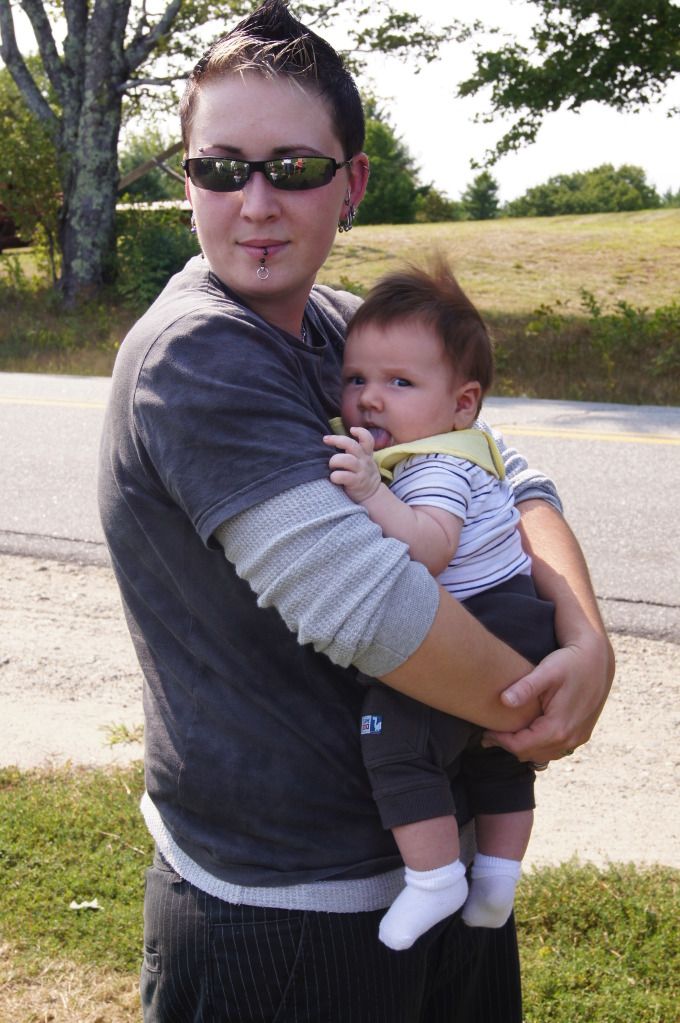 After feeding the goats we decided we were hungry and that ice cream was just the thing to hit the spot. So we drove to our favorite ice cream hot spot, BJ's Dairy Treat...or just BJ's. Rachel and I each had the it-should-be-illegal peanut butter cup with hot fudge and peanut butter sauce sundae and Lily had peanut butter ice cream with chocolate sprinkles. She has become addicted to sprinkles on this trip. Once she realized they also come on donuts there was no going back to those "regular" ones. Now its all about the sprinkles.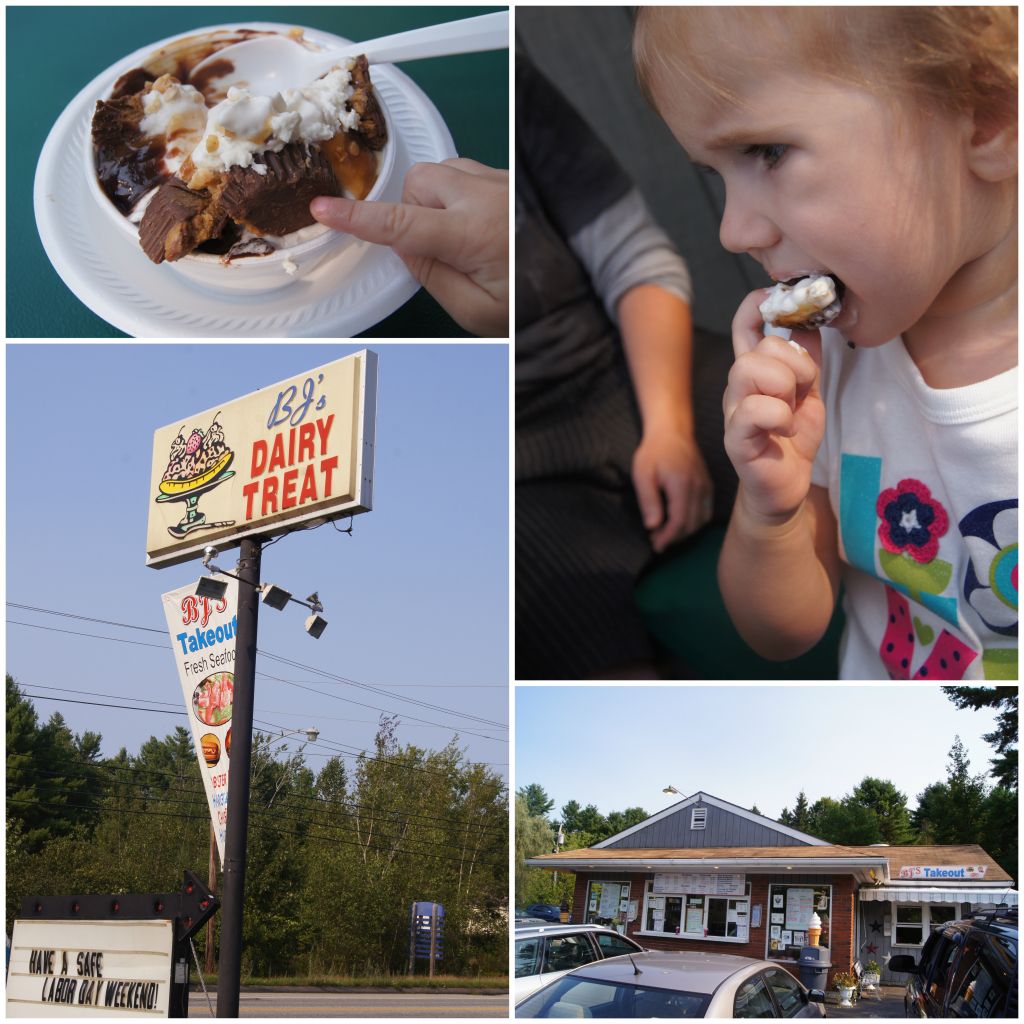 There's a playground there so Lily had a great time sliding down the slide, swinging on the monkey bars (with some help from Aunt Rachel) and climbing on everything.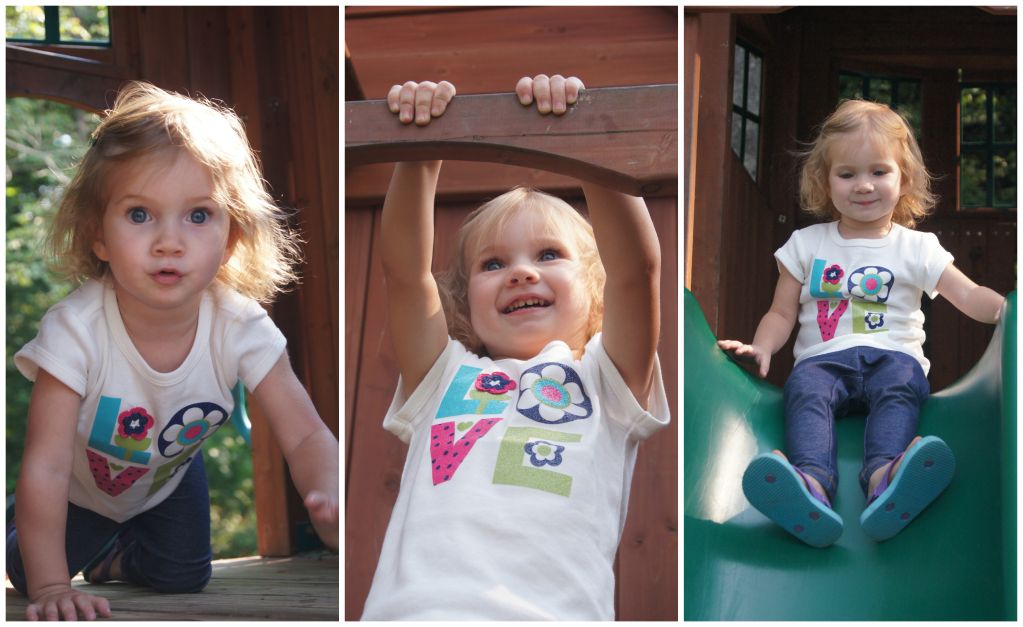 I was going to hang out with Jamie that night while Rachel was in class but I fell asleep while putting my kids to bed since I was exhausted after staying up till 4:30 that morning chatting with Emily.