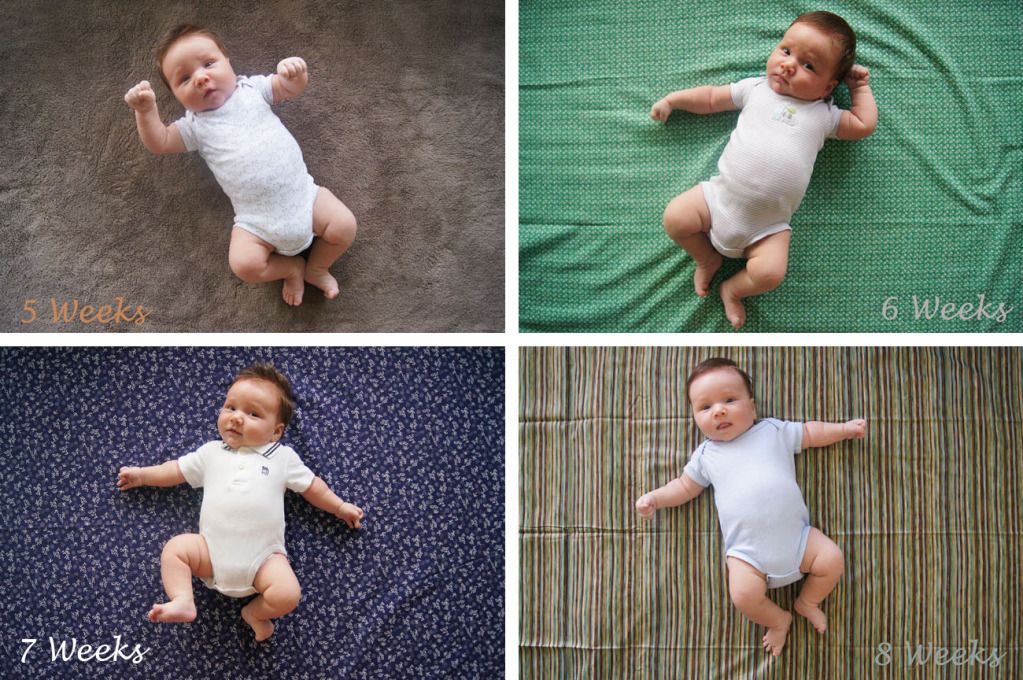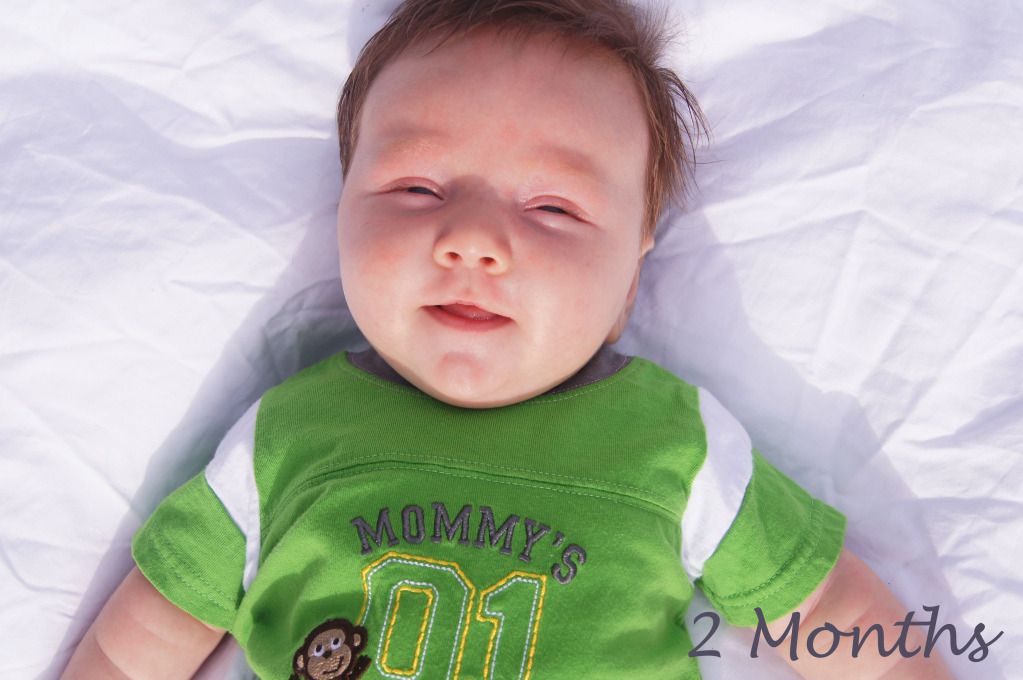 14 lbs. 14 oz.
24 1/2" long
Wears some 3-6 months clothes
Slept 5 hours straight last night
Discovered his fist and enjoys sucking on it
Looks for people when he hears a voice he recognizes
Coos and "talks"
...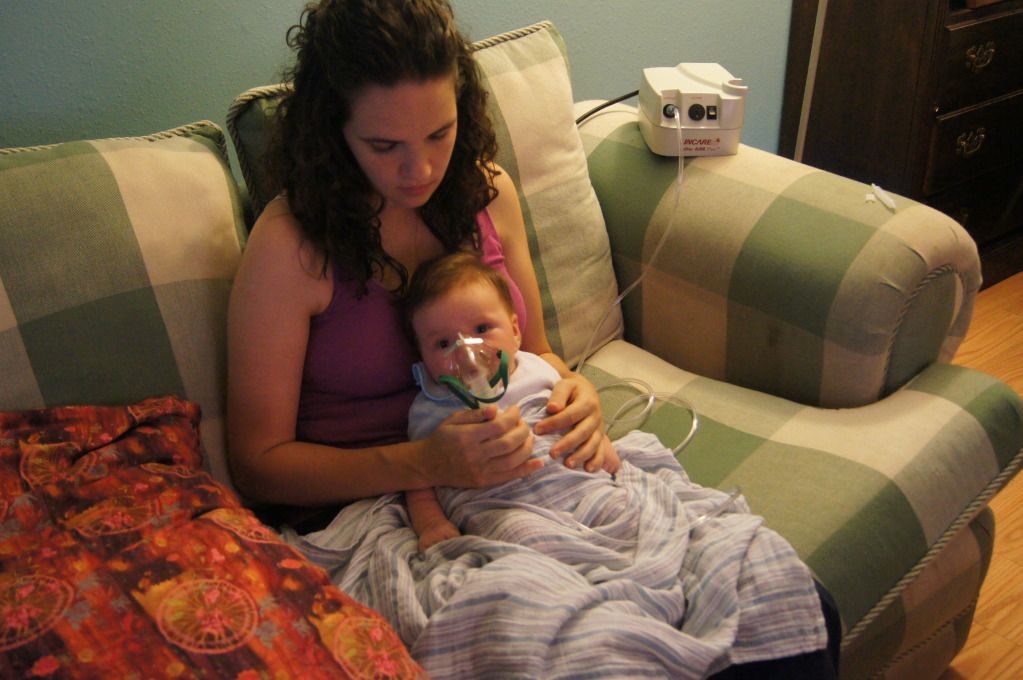 Reuben started his second month off with a bang by getting a cold from one of us which turned into bronchiolitis. My poor baby has been wheezing and coughing but despite feeling bad is still a happy ray of sunshine. The doctor gave him a breathing treatment at his appointment yesterday which really helped so we brought a nebulizer home for him to use until he feels better.