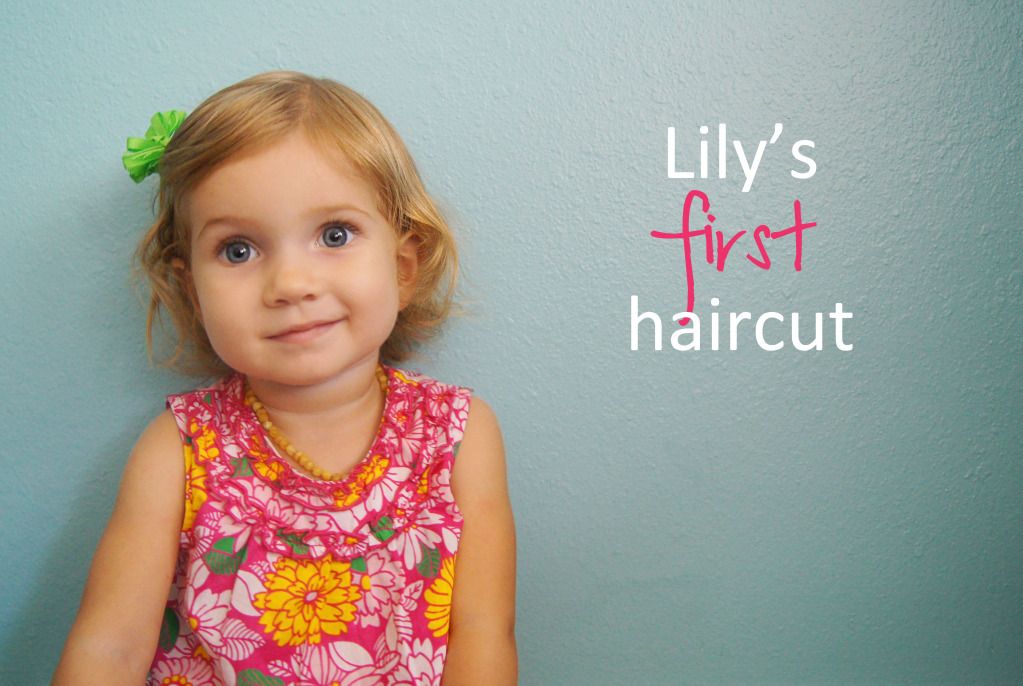 Lily made it 2 years, 1 month, 1 week and 2 days before she needed her first haircut. It was looking stringy and limp and unfortunately was starting to resemble a mullet. So yesterday, on one of our
weekly
daily trips to Walmart, we stopped at the hair salon to get her a trim.
She took it very seriously.
See? Business in the front, party in the back.
I told the stylist I wanted layers cut because Lily's top layer of hair is straight while the underlayers are curly. It makes her hair lay funny since all the hair is one length and the straight strands lay awkwardly on top of the curly ones. Her hair somehow ends up looking puffy and limp at the same time. I figured layers would help it lay nicer. I was right. I told the lady to stay away from the front though. No bangs. I love clipping her hair off to the side, and out of her face, with a hair bow. Its the girly girl in me who loves dressing her up in pretty dresses and putting bows in her hair. And Lily loves them too. She's the perfect mix of girlyness and tomboyishness. Think...playing with her cars in the dirt while wearing a pink "princess skirt."
I also told the lady to go ahead and trim the back as well. It was getting quite long. Looking at it later, she didn't trim it as much as I wanted though.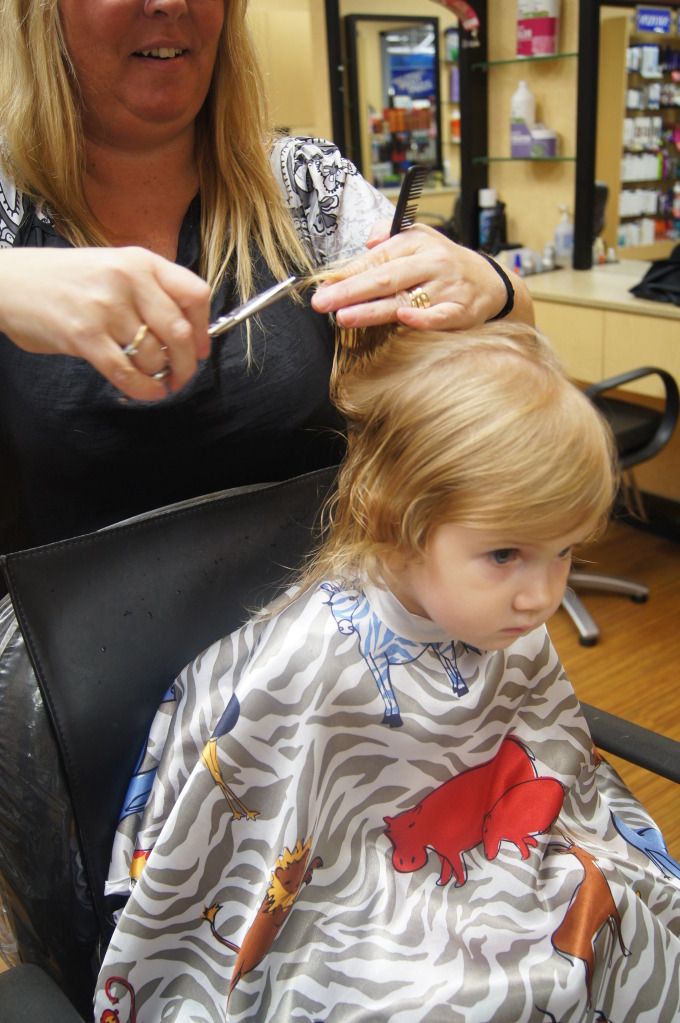 And here's what it looked like after the lady finished. Not much noticeable difference from the front.
Since it was still rather long in the back while the sides were shorter (awkward), I trimmed a bit off the back myself when we got home. This is what it looked like after I cut off about a half an inch. Much better.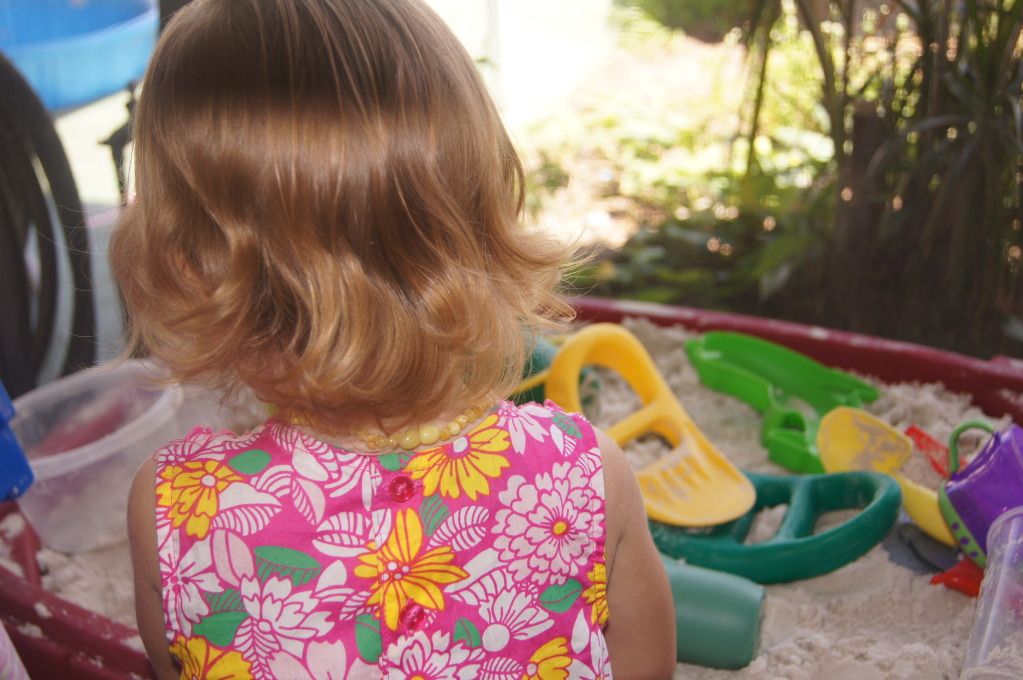 Its so much softer now I just want to run my fingers through it all day long. I don't think she'd let me though. Darn that toddler independence.