Yesterday morning I decided we needed to get out of the house for a change of scenery, and since Lily has been mentioning the park nearly every single day recently, that's where we went. We got there early in the morning to beat the heat. No one wants to burn their buns sliding down sizzling hot slides.
Reuben loves being outside. It puts him right to sleep.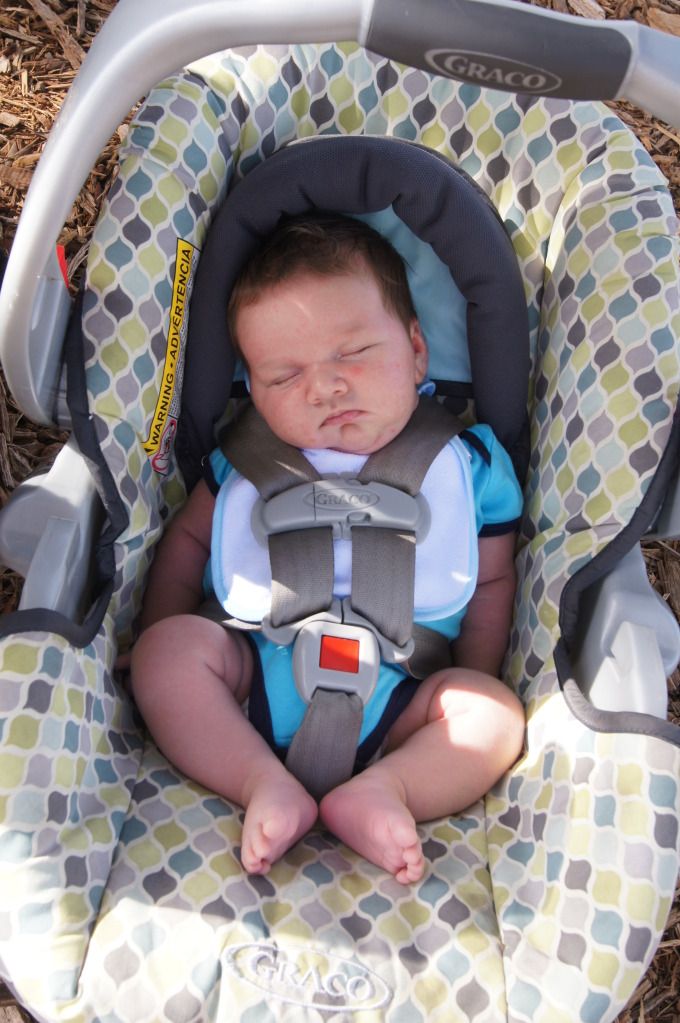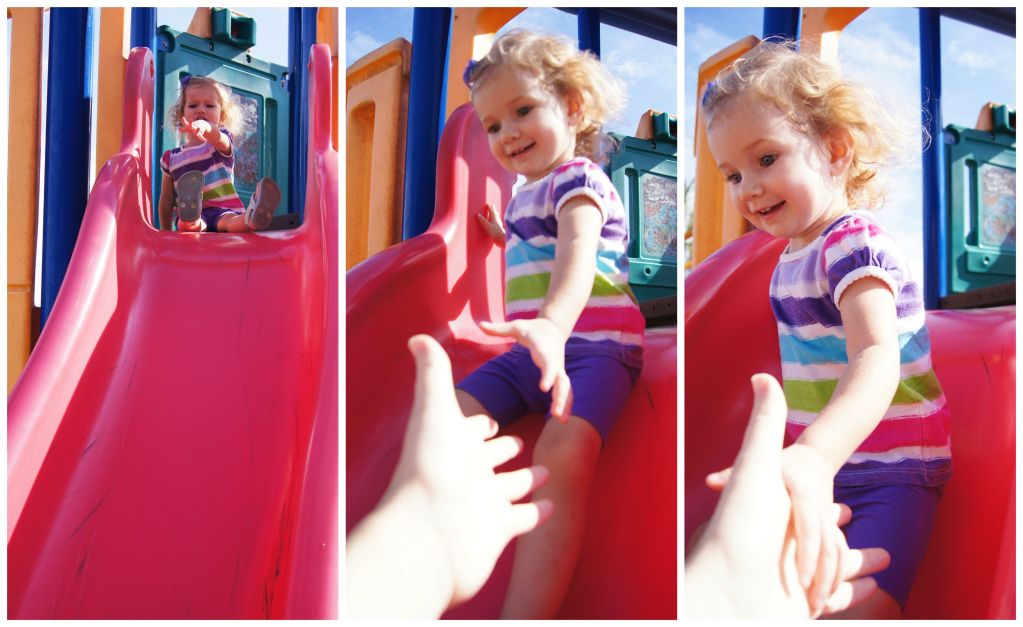 Please excuse the words written on the slide. I don't remember exactly what it said but I'm glad my child can't read yet.
And for those of you who are going to expand the photo to see what's written, I still couldn't make out much. I guess you'd have to be there. ;)
I invited one of my sisters-in-law to come. Lily was super excited to see her Aunt Marie and cousin Seth and ran as fast as her little legs could to great them, squealing the whole way. Marie had the little girl she watches during the week with her so Lily had a playmate for the morning.
I attempted to get a picture of all of the kids sitting together on the bench smiling for the camera. Trust me, this was the best shot.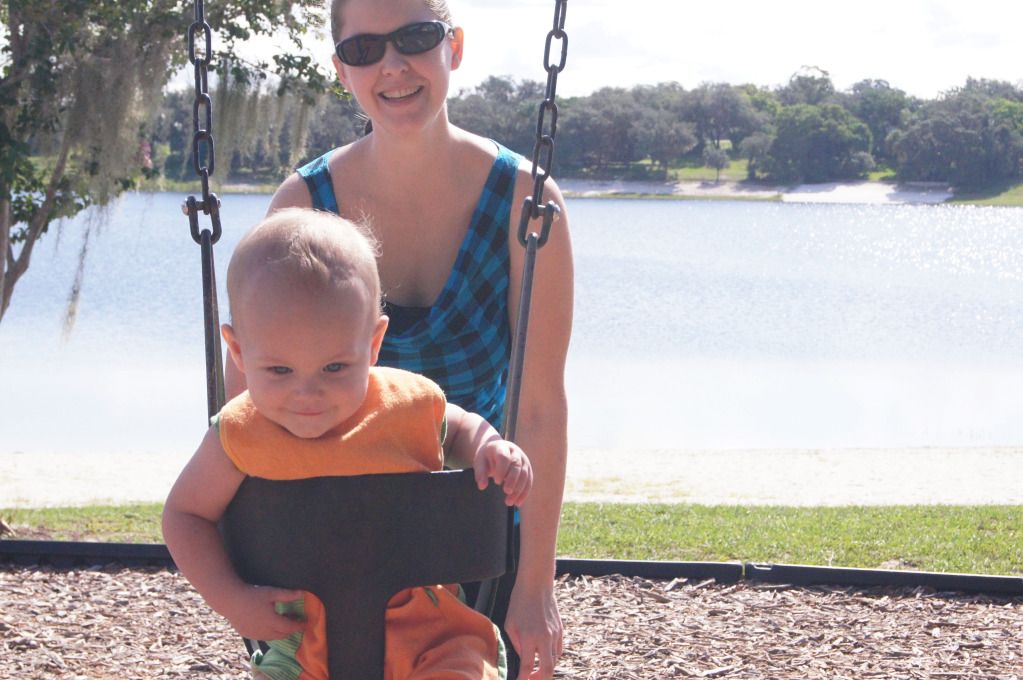 Tiny baby toes!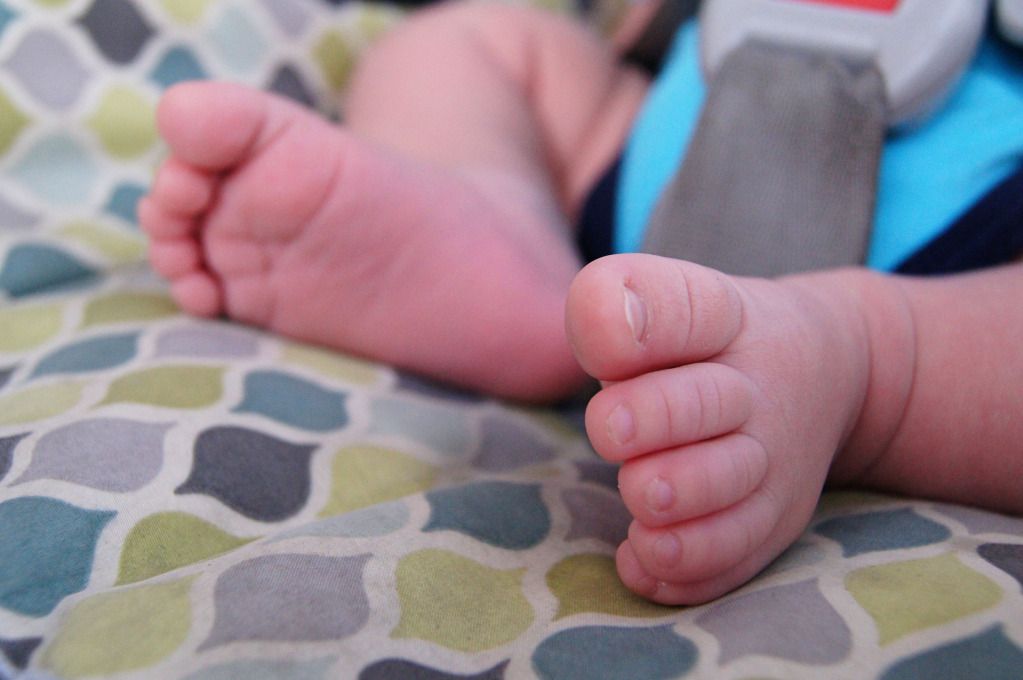 Lily's fake laugh. :)
Lily's Aunt Charlene also stopped by and it was a lot of fun for us three sisters-in-law to hang out and chat while the kids played. Of course all that chatting was often interrupted by helping kids up stairs, down slides and getting them more water in their cups.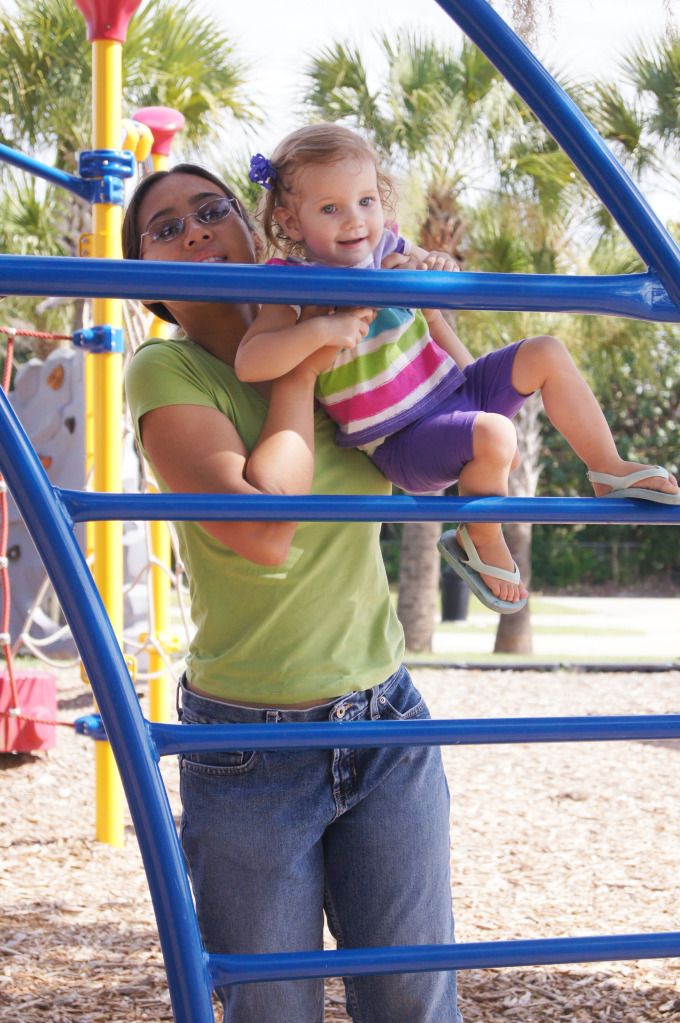 Right before we left the park we started an impromptu photo shoot by sticking the kids in a tree and while Marie entertained them, I clicked away. I'm always up for nice shots of my Lily Bean to frame for the wall.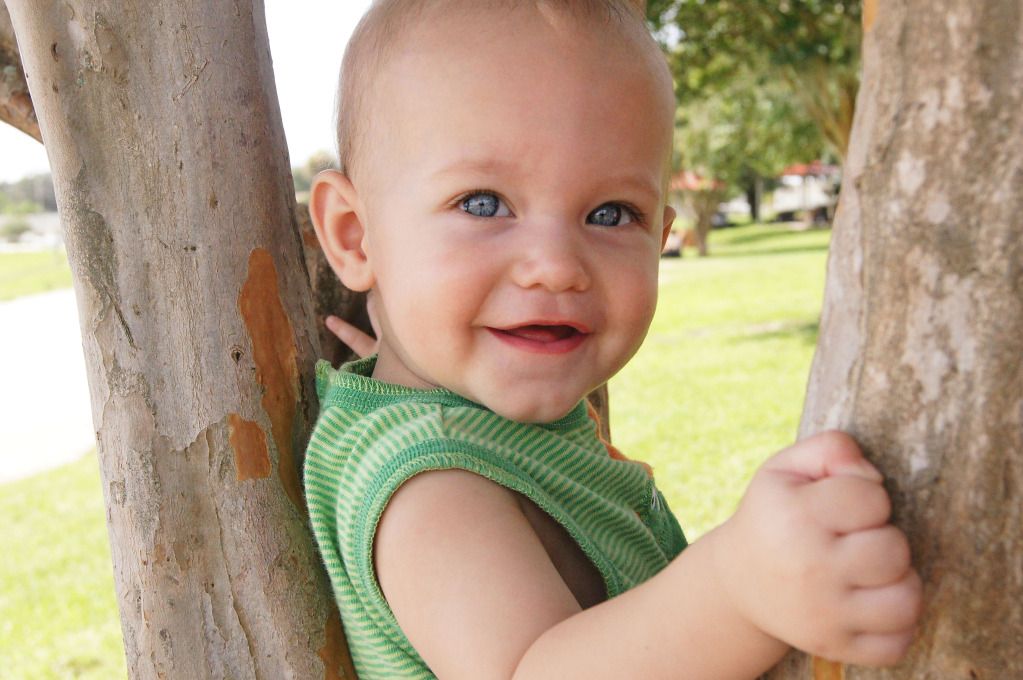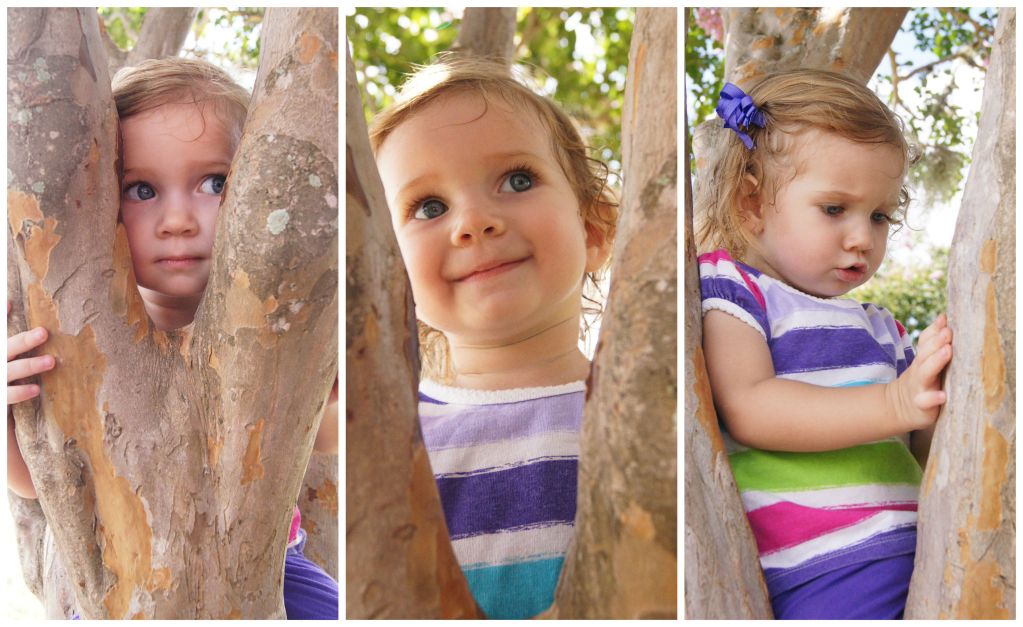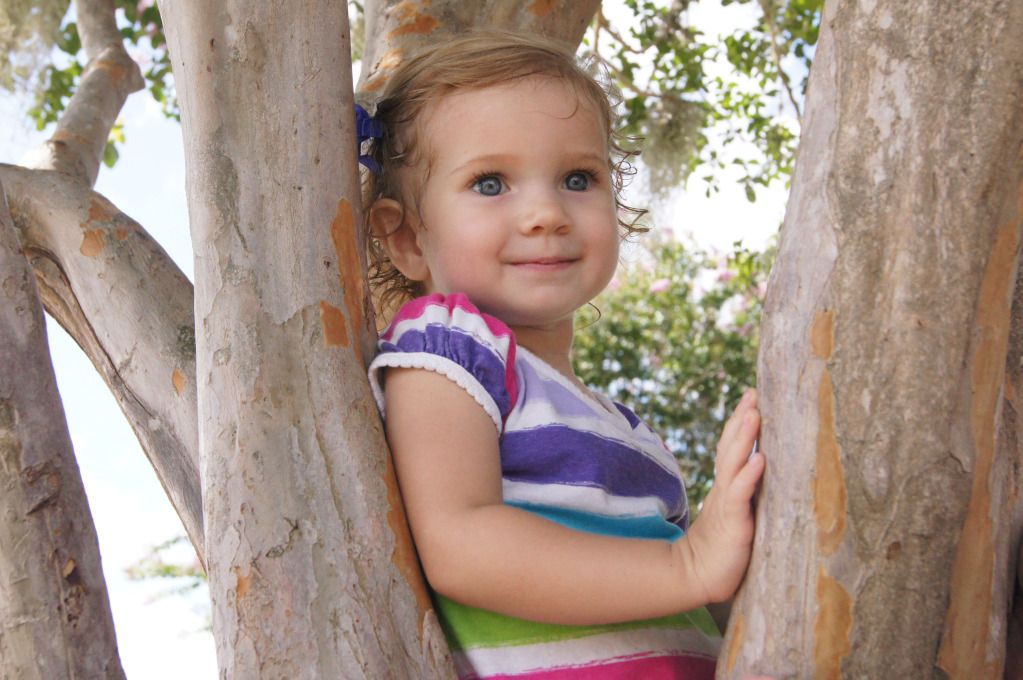 We were there for two hours and honestly I could have stayed longer. I don't know if it was getting out of the house after a few of weeks of hibernation, socializing with other (adult) people or enjoying the great outdoors, but I had a very relaxing time. I have a feeling it was a little bit of all three.
I'm thinking of making this a weekly, or at least a bi-weekly, event. I need it.