Last night we packed up the kids, the stroller, the camera and a blanket and headed over to the lake where they do the fireworks every year. Last year, despite being up way past her bedtime, Lily really enjoyed the fireworks and so I'd been hyping her up to see them again this year.
Only something went wrong.
Here we are last year: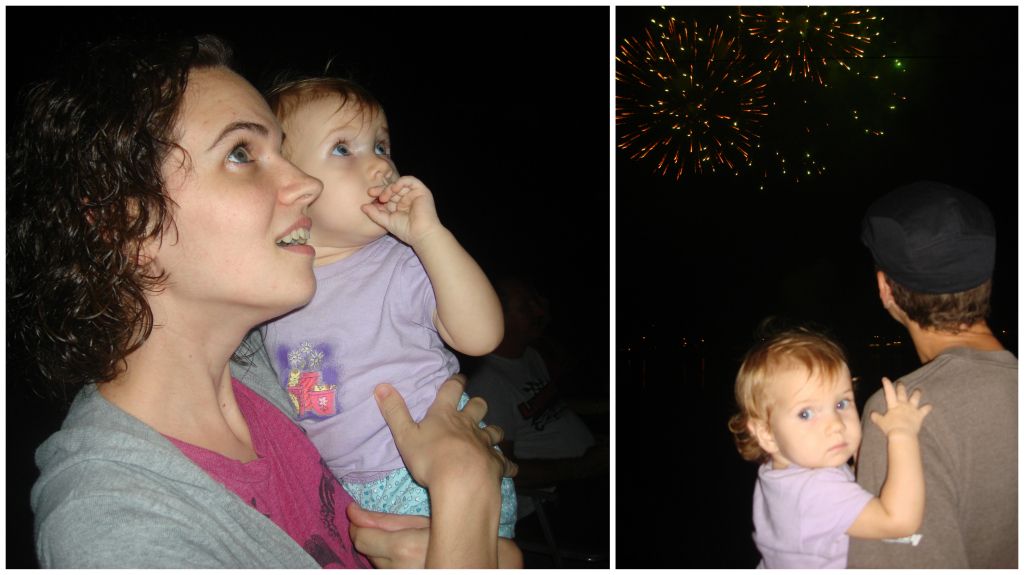 Aaaaaaaaaaaaaaand here's this year: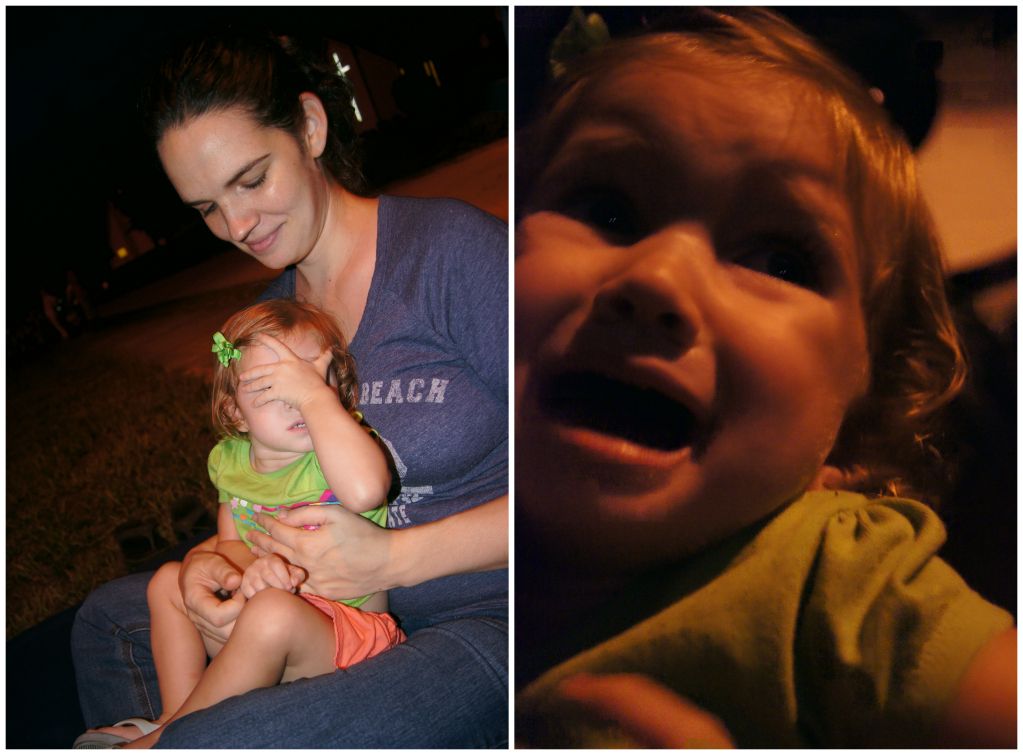 Yeah, big difference.
Everything was fine until that first firecracker went off and she lost it. She was begging to go home and at first we kept trying to put her off but we quickly realized that she was really upset. No amount of "its just loud noises" and "look at the pretty colors" was working.
Reuben did great, cozily sleeping in his stroller until about a minute before we left when he chimed in on the crying too. So I started nursing him but had to cut mealtime short so we could take Lily home. He did
NOT
like that at all.
So we left early with two
crying
screaming children.
What a 4th.
Here are a few pictures we managed to get in our short time there.