Lately Lily has taken to falling asleep at nap time anywhere and everywhere. Waking up between 5:30 and 6:30 am tires you out I guess. Like I would have any idea. *rolls eyes* This has been happening anywhere between 10:00 am and 12:30 pm. Its like she just...can't......make.........it............anymore. Zzzzzzz.
Its really the most adorable thing to practically trip over your toddler fast asleep on your kitchen floor or realize that its too quiet so you go looking for her and find her zonked out on the living room floor or couch.
Apparently the living room lights were too bright for her: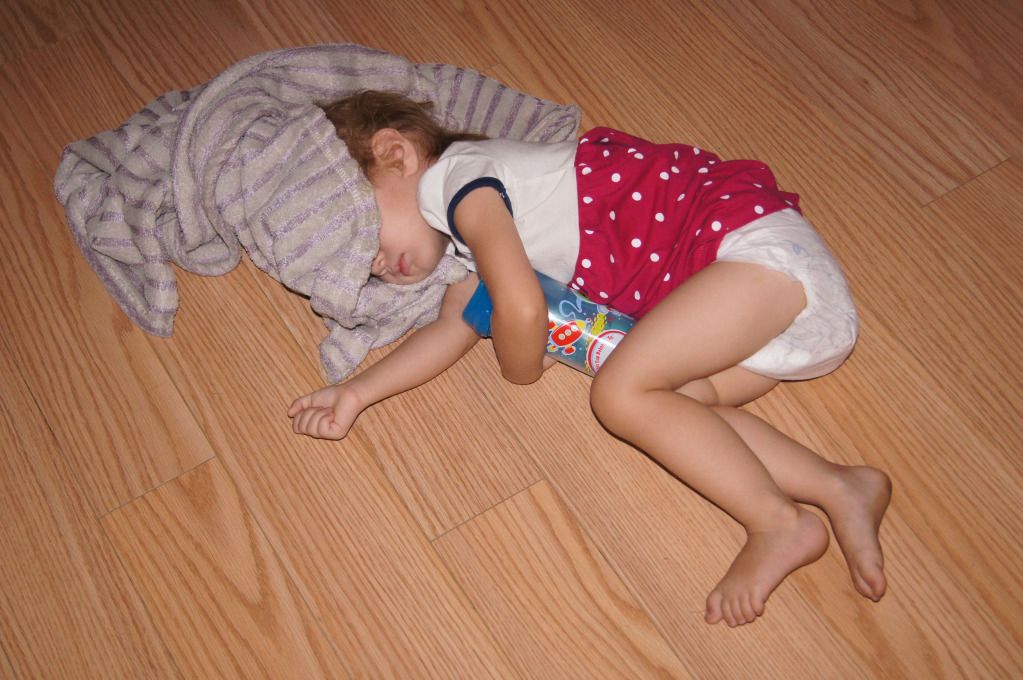 Andrew found her on the kitchen floor. And yes, that is one of his handkerchiefs she's using as a pillow. She often requests a "tissue" when going to bed and cuddles it as if it were a doll. Weird kid.
Here she fell asleep in her old baby bouncer (that I brought out of the closet to give away since we got a newer, nicer one - instead she adopted it as her official TV watching chair) watching Curious George and holding a plastic cup. I have no idea why she has a plastic cup.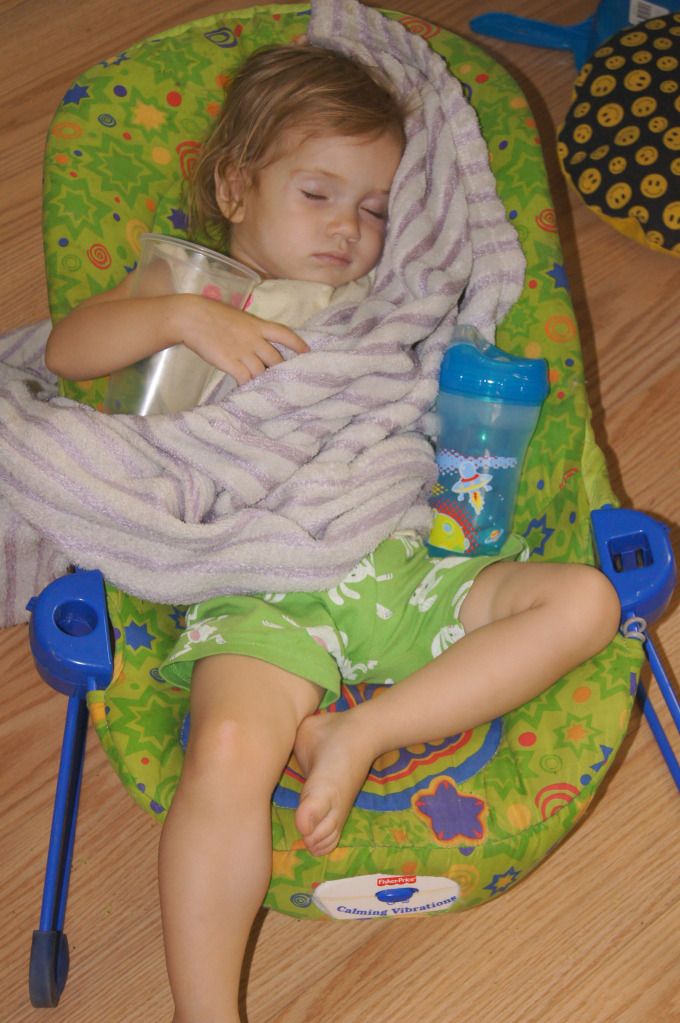 The most normal position yet. Asleep on the couch.
With her stickers.