We had a maternity photo shoot back when I was 36 weeks and 6 days along and I'm so excited to finally be able to share the gorgeous results with you!
A dear friend took these, and I couldn't be more pleased than if we had paid several hundred dollars to have a professional do them. I gave her some ideas I had for poses in mind and she contributed her own as well. We felt really comfortable (despite the heat) and had a lot of fun with it.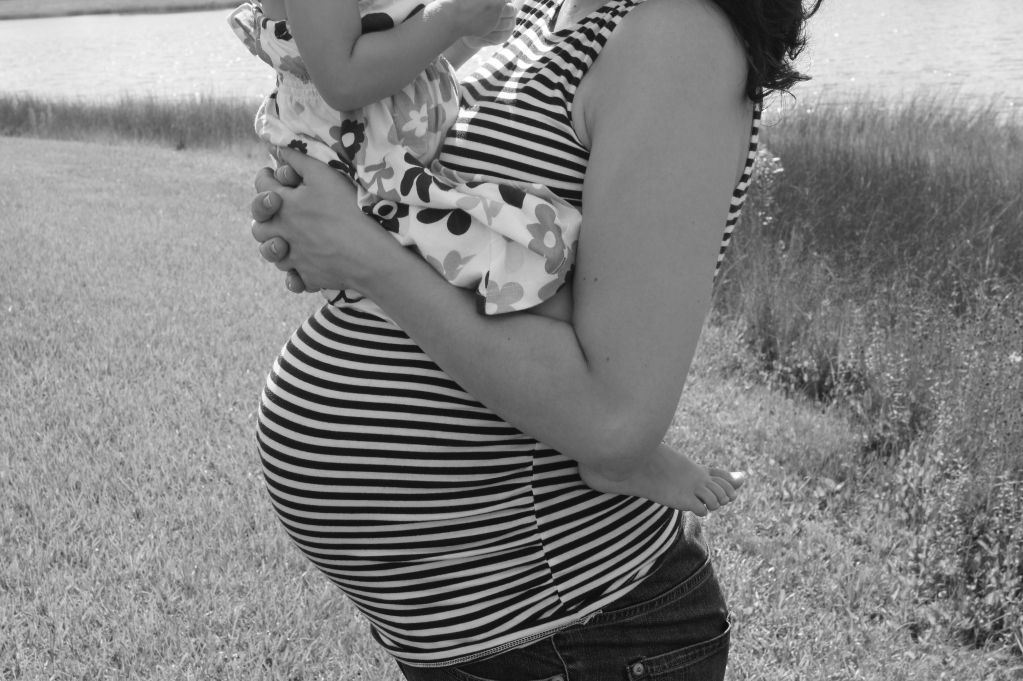 Like I said, it was very hot and humid out, even for 9 in the morning. Lily did very well despite the heat probably because Daddy took time here and there to walk her around and show her things to distract her while I had a few pictures taken of just me.
We did the shoot at a local park/golf community. It had a lake (complete with alligators), bridge, dock, gazebo, etc. It was just perfect.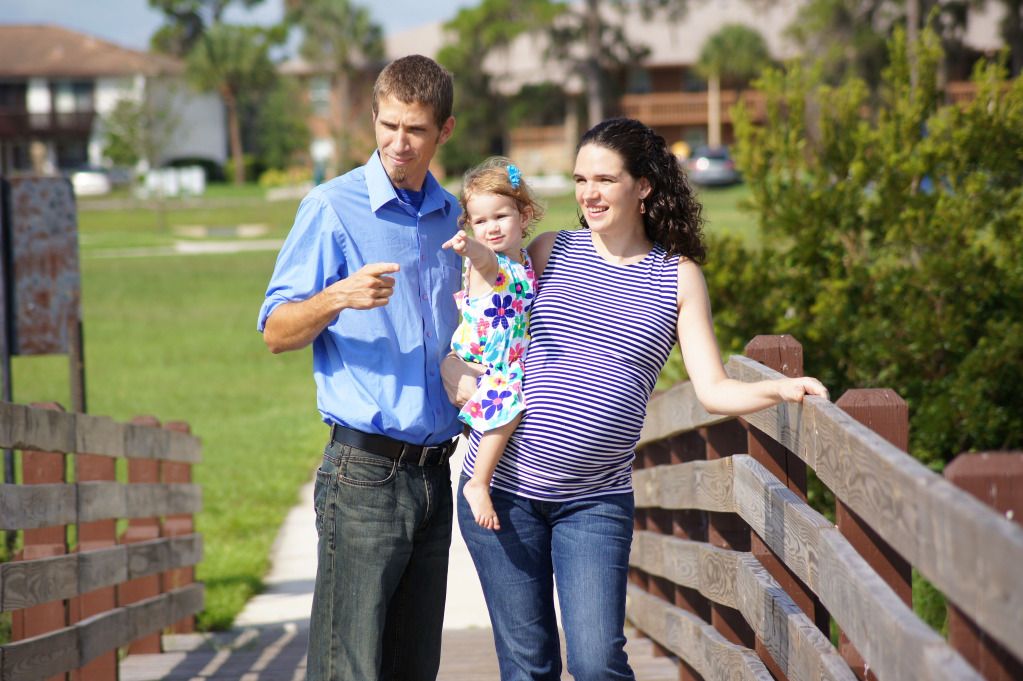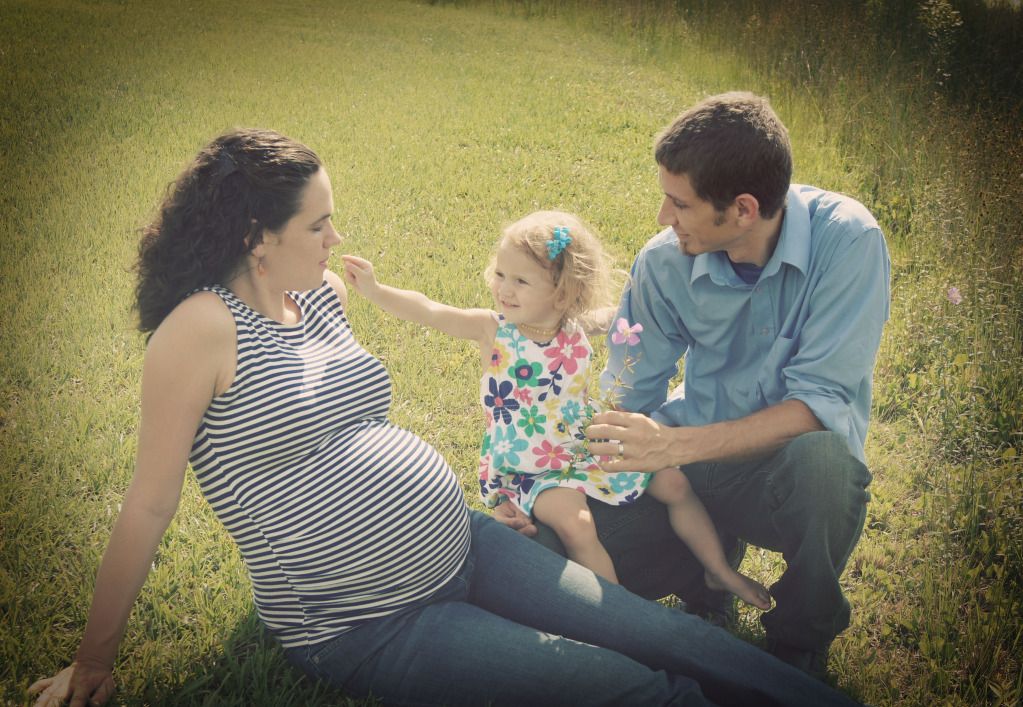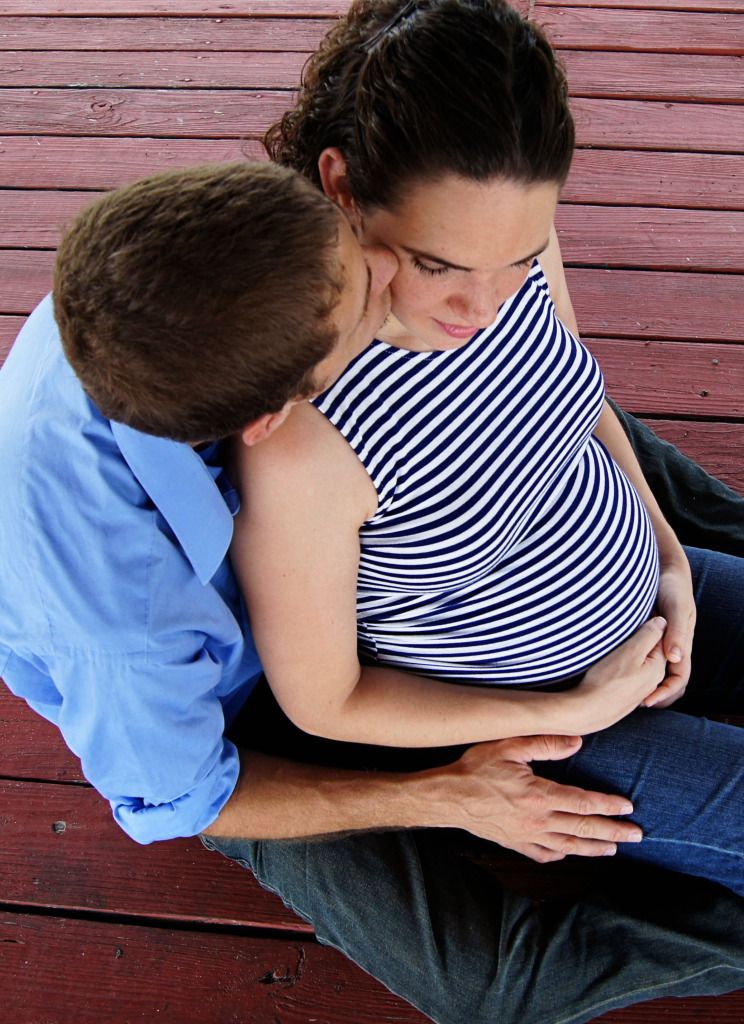 I'm so glad we had photos taken of this pregnancy. I mean, I have a few decent shots of when I was pregnant with Lily that Andrew took, but these are something super special that I can frame and show this little guy when he's older.
"See that's you in Mommy's tummy. And see how your older sister is hugging my tummy tight? She's always loved you very much. Despite the fact that she takes your toys and hits you when Mommy's not looking." ;P