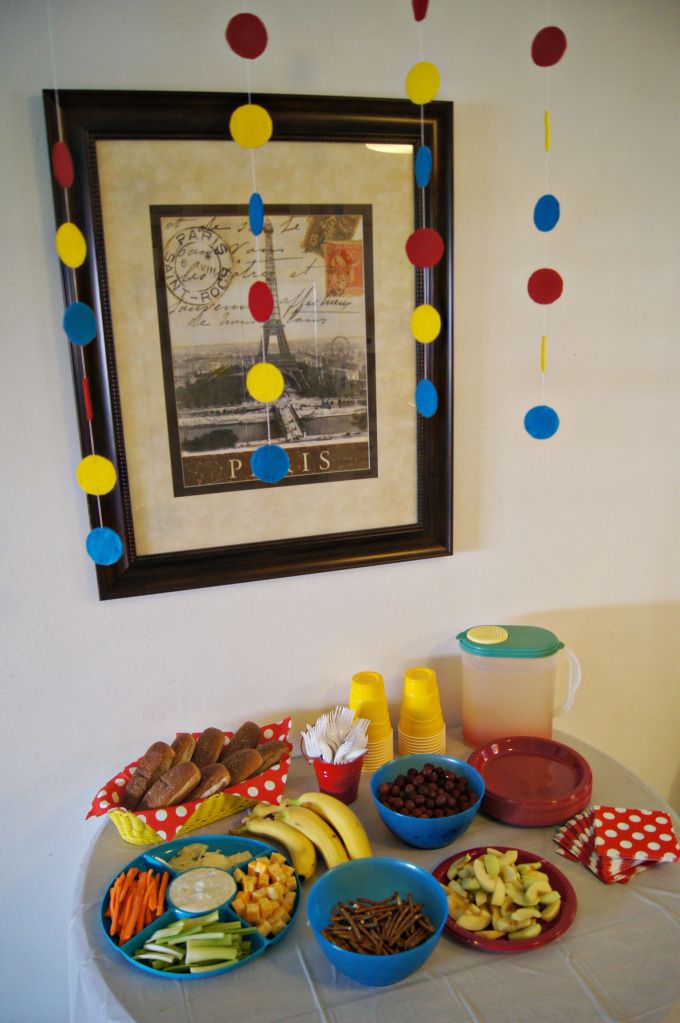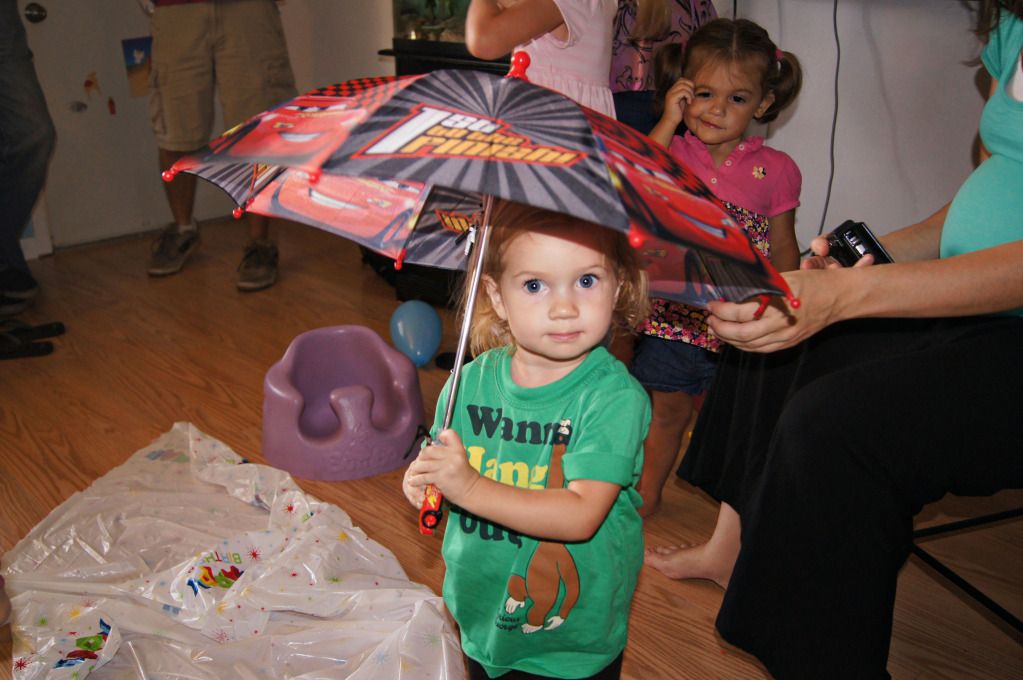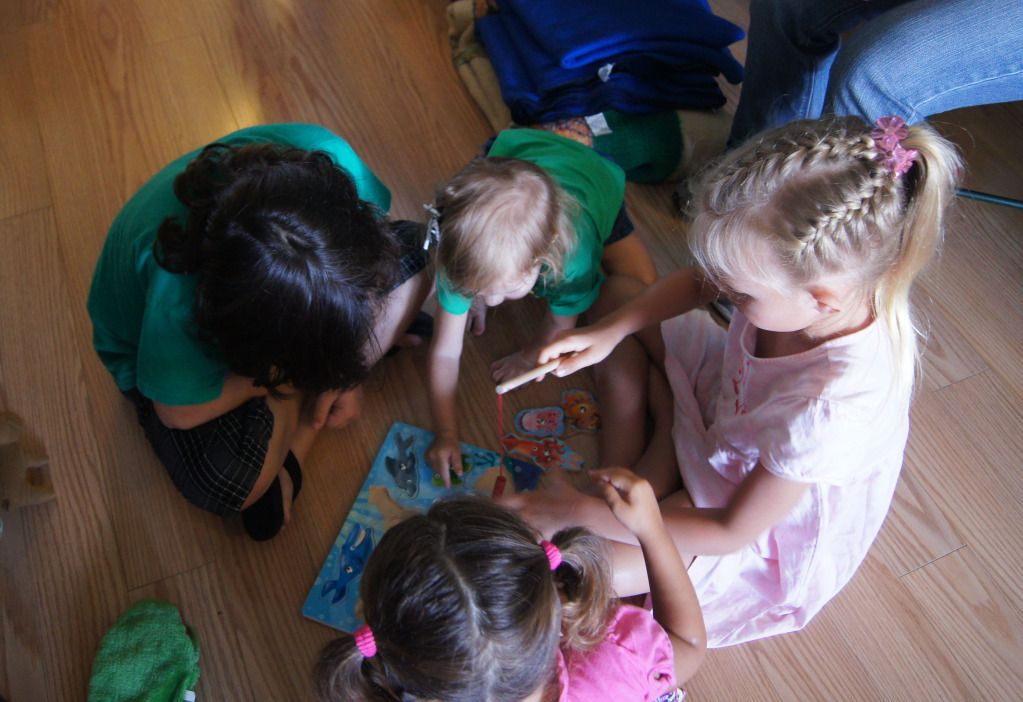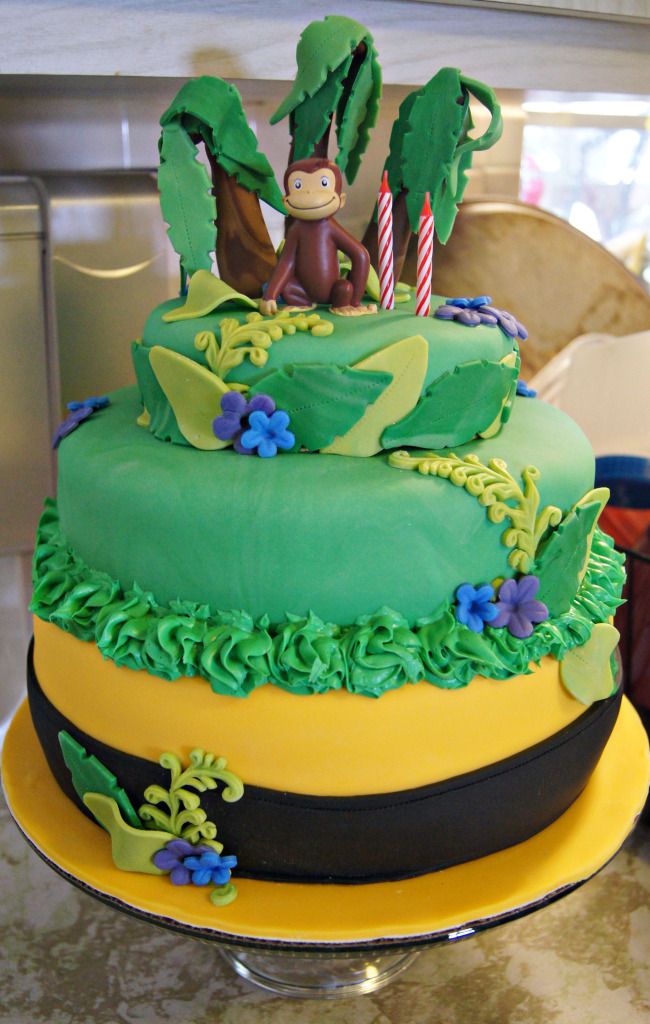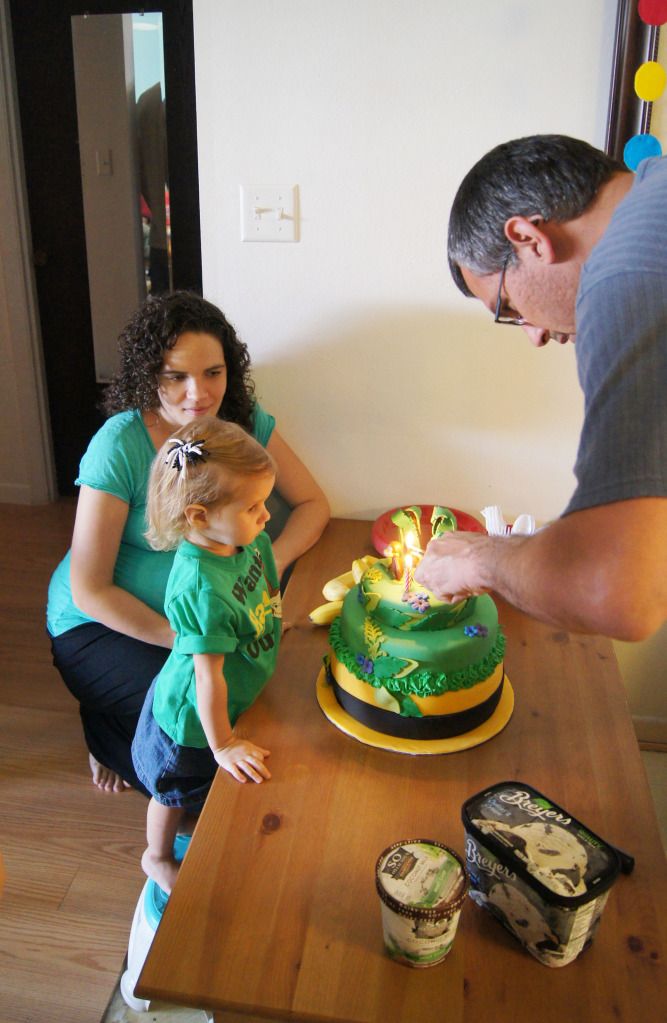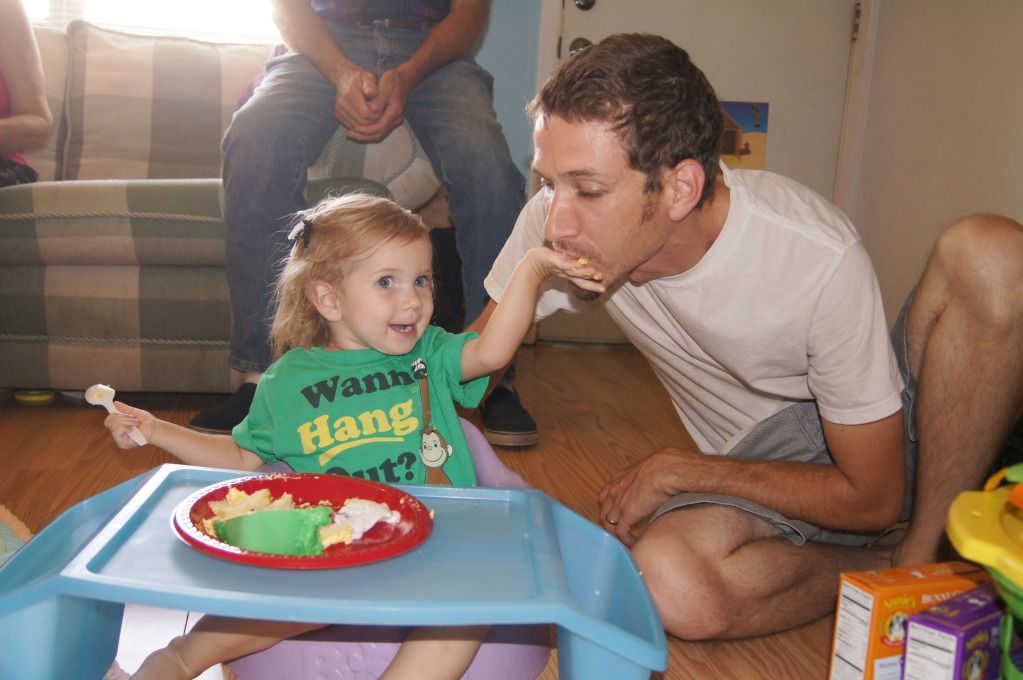 We celebrated Lily's 2nd birthday yesterday with friends and family. I decided to have it 10 days early due to logistics. With my due date being only 6 days after Lily's actual birthday, I knew there was a good chance that this little guy could arrive before we had a chance to celebrate our first child's birthday.
The theme this year was, of course, Curious George. A good friend made the cake and I am still amazed at how gorgeous it was and how yummy it tasted (and still does, since we have tons of leftovers!). I made the circle garland out of felt and string and it was super easy. I found the idea on this
blog
. I plan on hanging it in Lily's room. I don't have the heart to just toss it out.
We had a bunch of Lily's favorite foods: bananas, grapes, pretzels, cucumbers, vegetarian hot dogs,(homemade) pasta salad, baked beans and cheese cubes. My child isn't really into sweets that much. It depends on what it is. Like Annie's bunny cookies. Which Grandma and Grandpa gave her as a present. :) She was pretty much done with gifts after she opened that one. She's begging me to open it in the picture above.
She really enjoyed opening her presents this year, with a little bit of help if the wrapping was difficult. I remember last year I had to basically do all of the unwrapping for her and show her what it was. Not this year. She knew exactly what to do. She loved everything she received. Lots of puzzles, a CARS umbrella (and yes I let her open it in the house), books,
Melissa & Doug wooden play pizza
, sand toys, a sand table - from Daddy and Mommy, just to name a few.
It was a joy watching her interact with everyone since she can be somewhat shy when there is a lot of attention on her or there are a lot of people around. She was smiling and laughing the entire day and had the biggest grin on her face when we sang happy birthday to her. Her closest friends and family were there to help her celebrate and I think she just was so happy to be having fun with everyone.
I can't believe my Baby Bean is (almost) 2 years old. She has given us so much happiness these past two years and we almost can't remember what life was like before she came into it. Nor do we want to. I'm amazed and in awe every single day that God has blessed me with such a sweet, precious baby girl and trusts
me
to raise her to be a good, caring, intelligent individual. I can only hope and pray that I do a good job at it...with His help.
I love you so much Lily.