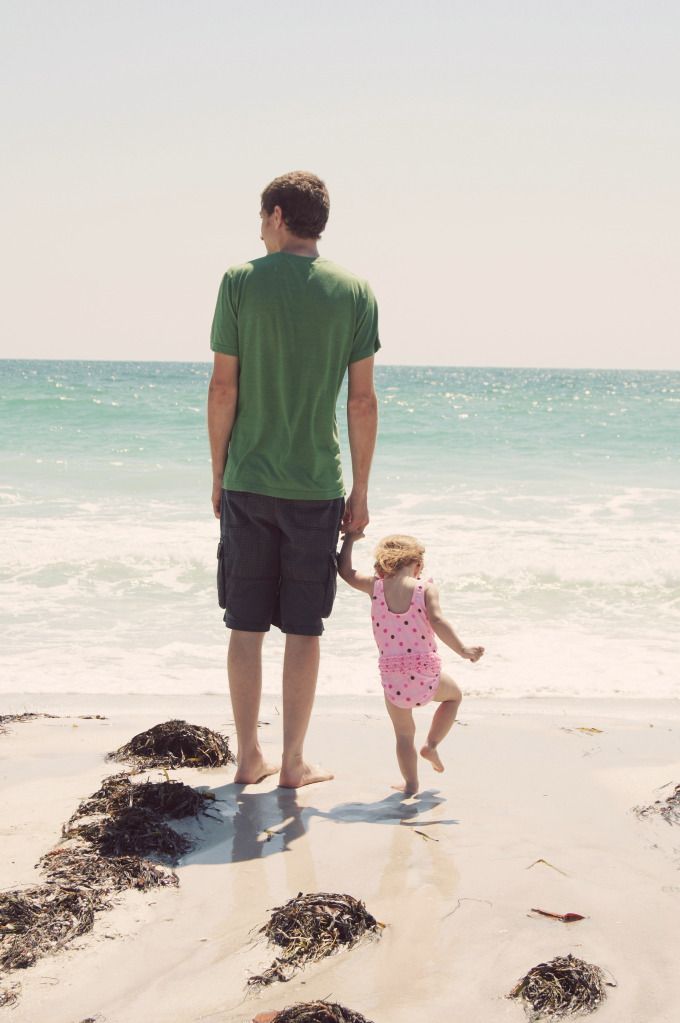 Some very dear friends are visiting Florida from out of state so we took the opportunity yesterday to drive over to Anna Maria Island and meet them at the beach. Lily hadn't been to the beach since last April when she was about 10 months old and spent most of the time cruising around the sand and eating handfuls of it. We weren't sure how she'd handle the trip this time since she's so timid when it comes to water - bath time, pool time or otherwise. Not to mention she fell down and scraped her knee (pretty badly) right before we left the house and was pretty much inconsolable the whole way there.
We needn't have worried though; she took to the water like a fish. And the knee was completely forgotten about the entire time she was splashing in the water and digging in the sand, even when the band aid washed off after a while. Her favorite part was when we took her out in the ocean and dunked her in up to her waist and then lifted her up when a big wave was about to wash over her. She'd squeal and exclaim, "Oh gosh! A big one!"
Nick and Mary's little guy Nico was very content to spend most of the time sitting under the umbrella, chewing on
Sophie the Giraffe
and watching everyone splash in the water and enjoy the sun.
It was such a perfect afternoon. We're going to miss them.