Yesterday evening Andrew suggested an impromptu trip to the lake to go fishing. He's become very interested in fishing recently, and having never gone before in his life, has been itching to get his hand on a pole and try it out. Some friends of ours let him borrow a couple of poles and their tackle box and so off we went.
We drove to a local lake only a few miles away for a quick try out before dinner.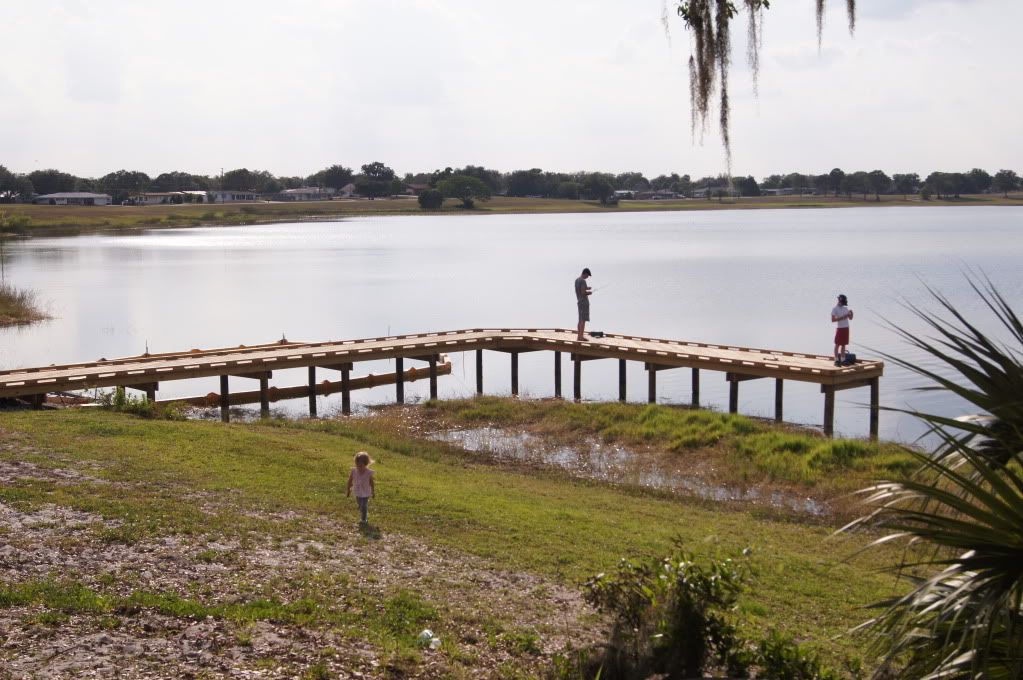 Once there, I decided the best option for Lily and I, while Andrew fished, was to stay by the beginning of the dock so she could play in the sand there.
That kept her occupied the entire time with a few (supervised) trips out onto the dock to "see Daddy!"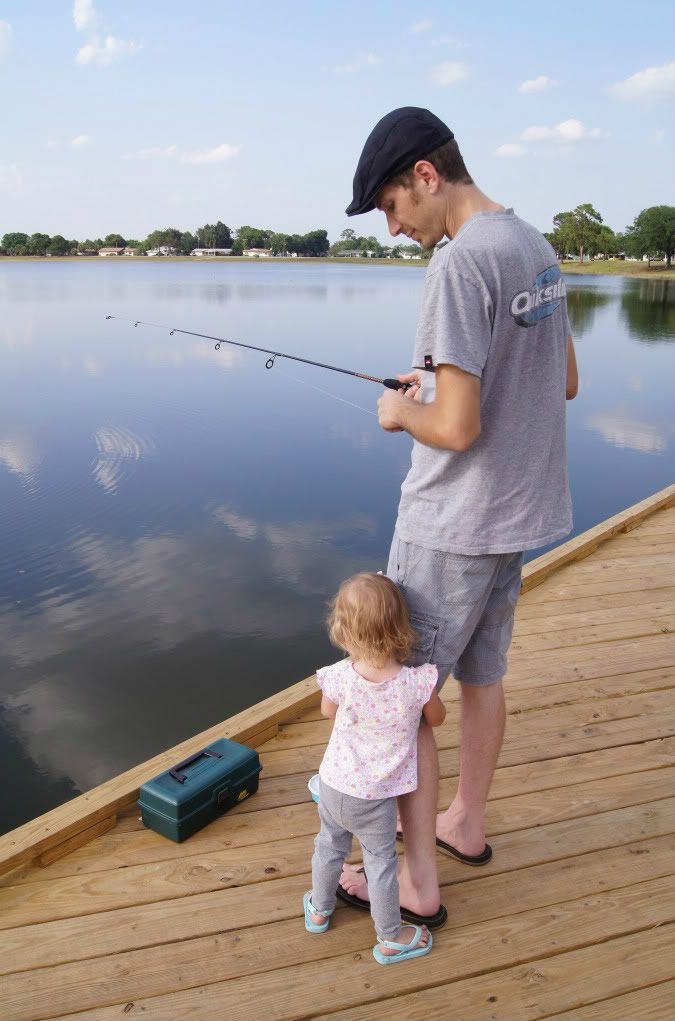 I was terrified of her falling in the water while my back was turned so I told her to hold tight to Daddy's leg. That lasted a few seconds before she was racing back down the dock to the sand. While the water wasn't that deep I still almost had a heart attack every time she got too close to the edge or walked at more than a snail's pace while on the dock. Kids have no fear.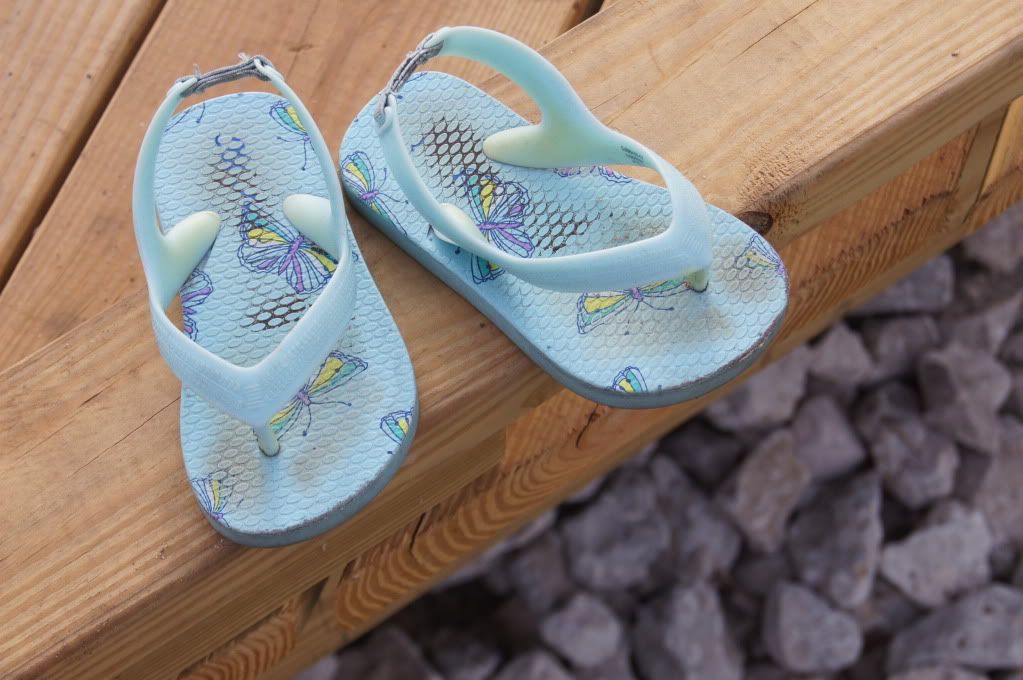 I thought I was taking a lot of pictures of my family but I needed to get one of me as well so here is a self portrait. :)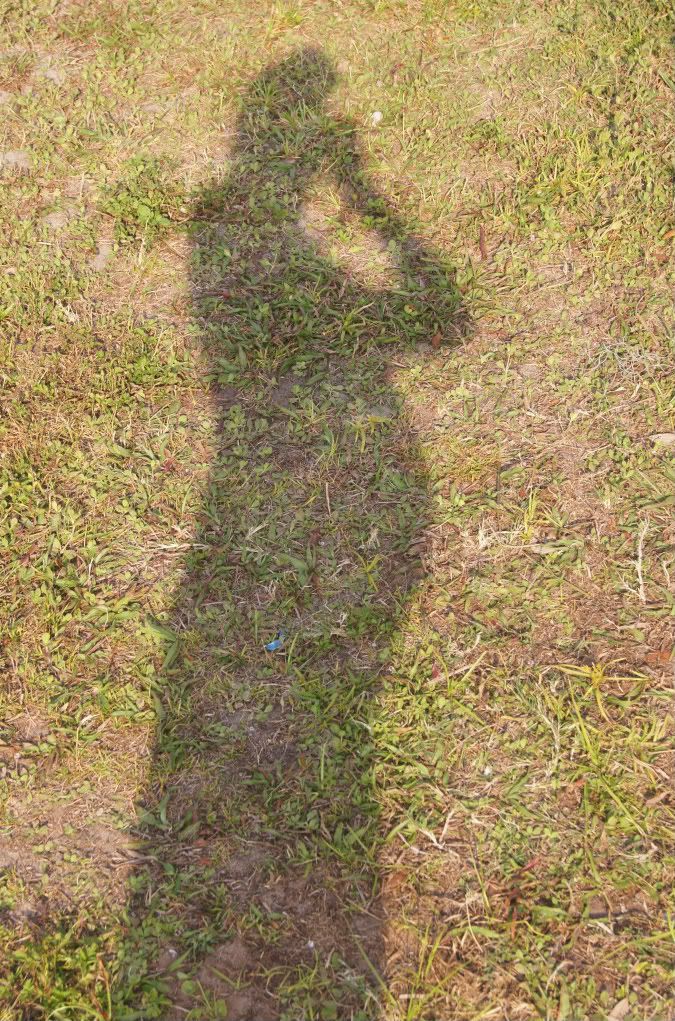 So even though Andrew didn't catch a fish he had a lot of fun putting the worms on the hook and practicing his casting and Lily had a blast getting dirty from head to toe...per usual. Me? I was entertained taking lots of pictures and running after Lily trying to keep her from a dunking. Although with all the dirt she accumulated a quick dunk in the lake might have done her some good...
When Andrew figures out which pole he wants to buy for himself (he's in the research phase right now which could last a while), I'm thinking we should get ones for Lily and I as well. We let Lily try pretty much everything we do...supervised of course...and I think she would enjoy it. She talks about "fishin'" enough as it is. :)