Gotcha!!!
No this post is not about me going into early labor. You can now let your heart return to its normal rhythm. And yes, you can smack me later for nearly causing you to faint on the floor.
No, the baby I am referring to is this sweet little thing: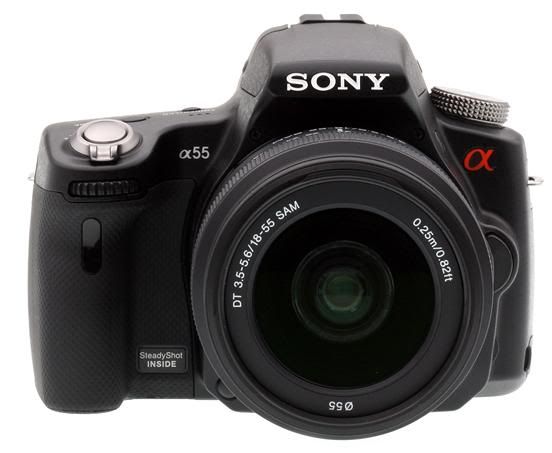 I have wanted an SLR camera for years...and years...and years...and years. I even wanted a 35mm one before digital was all the rage.
So fast forward...years...and after saving my dimes and pennies, this beauty is all mine!
The good thing about waiting on those years was I had a lot of time to decide on exactly what I wanted. Having already owned a
Sony point and shoot camera
and a
Sony camcorder
, I was pretty familiar and comfortable with Sony products so I figured that was the way to go.
A friend of mine owns the
Sony Alpha SLT-A33
and really likes it. After a bit of research (and some hands on time with her camera), I decided to go ahead and get the same thing. Andrew did have some input and he really liked the next model up, the
Sony Alpha SLT-A55
, because of the integrated GPS receiver. While I liked that feature too, I really liked that the A33 was cheaper...since I didn't have all of the $799.99 saved up to shell out for the A55.
Amazon was sold out of the A33 model but another seller was selling it for $649.44 + shipping. Eh, I wondered if I could find it anywhere else cheaper. So I looked on Best Buy's website and they had it for $579.99. But, they were sold out too. Weird. Was there a run on Sony DSLR cameras for some reason I don't know about?!
*Edited:
The Best Buy employee said Sony is still having difficulty shipping out products because of last year's flooding in Japan.
So while we were in Orlando for a birthday party yesterday we decided to see if Best Buy had it in stock. They didn't have the A33 at all but they did have the A55 on display and it was on sale for $679.99...$100 more than the A33, but it was the model I had originally wanted! And it was still about $120 cheaper than the $799.99 price tag online. I quickly found the nearest employee and proudly told him I was there to buy a camera! I don't know what he thought of me standing there all preggo looking with a goofy grin on my face. Ha ha!
He almost dashed my hopes when he said that they too did not have it in stock but they did have an open box version. And since the box was open he could give it to me for 10% less than the advertised price of a new one. Yup, I liked the sound of that. By this time, I was
not
leaving without a camera.
I made sure that everything was working to perfection on it and he assured me that all returned item are thoroughly inspected by the Geek Squad before they go back on the shelf. Gotta love those guys! I bought a warranty anyway cause I know me and electronics. And I also have a 20 month old child. 'Nuff said.
When all was said and done this is what I ended up paying (for those of you who can't do the math in your head):
Camera: $679.99
- 10% OBP*: (67.99)
Final price: $612.00
*
Open Box Policy
That's only $32 more than the price of the A33! Yeah, I can dig it!
And now for the first picture ever taken with my new Sony Alpha A55 DSLR camera: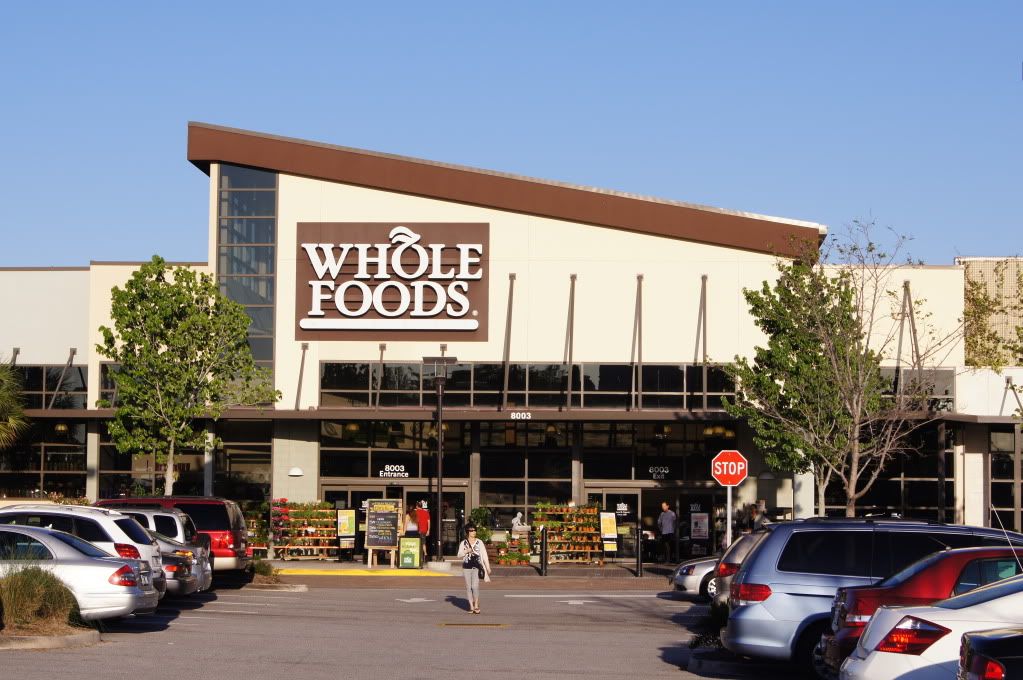 We also went to Old Navy and grabbed a bite to eat at Whole Foods while we were in Orlando. :)
This picture was taken on auto mode since its been many years since I took that photography class at the community college and terms such as aperture, ISO, shutter speed and depth of field escape me.
But
I can't wait to get to the point where I'll be able to take great shots on manual! With a lot of practice, I'm hopeful I'll get there someday.
Anyone have any good photography tips?