Thursday, February 02, 2012
Click
here
for a recap of the Photo-A-Day Challenge rules.
Day 2: Words
Andrew, Lily and I went to the library this afternoon to return some books and borrow some new ones. I didn't notice at the time, but all of the books I got for Lily are about animals. Mostly chickens. She requests that I read chicken books to her all the time. :)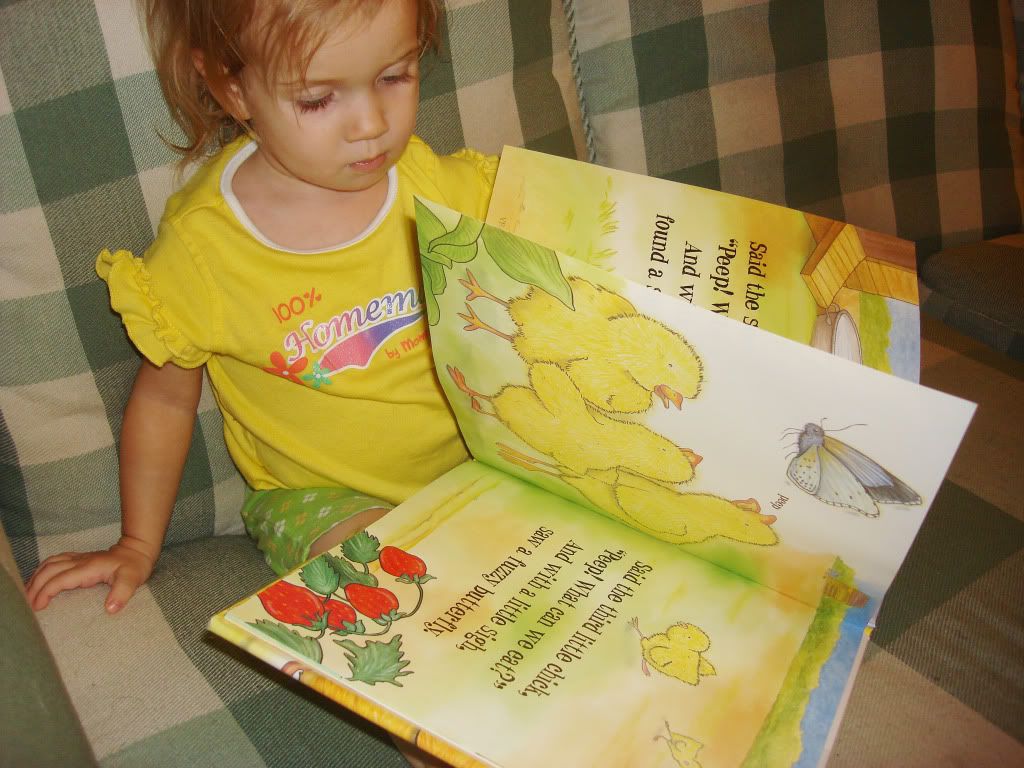 Wednesday, February 01, 2012
As a reminder I'm linking up with another blogger, Chantelle over at
Fat Mum Slim
for her
February Photo-A-Day Challenge
. I thought it would be a great way to bring out the creativity in myself while documenting my life day by day. So here goes!
Day 1: Your View Today

Laundry, laundry and more laundry to fold and put away today.