So its been a while since I've posted on here and quite honestly I didn't have the energy at first (the first few months of pregnancy will do that to you!). Also, I wasn't getting much inspiration heading my way concerning things to write about. Then one day recently I came across something while browsing Pinterest that sparked my interest. Chantelle, a blogger from Australia created a photo-a-day challenge for each month this year and posted the challenge for the month of February over on her blog
Fat Mum Slim
.
I've always been interested in participating in a photo-a-day challenge since I'm always taking pictures anyway and its a great way to change things up, giving you creativity to see ordinary things from a new perspective. So I'll be linking up with her this month and sharing my daily inspirations with other bloggers and anyone else who happens to read this little blog of mine. Feel free to do the same!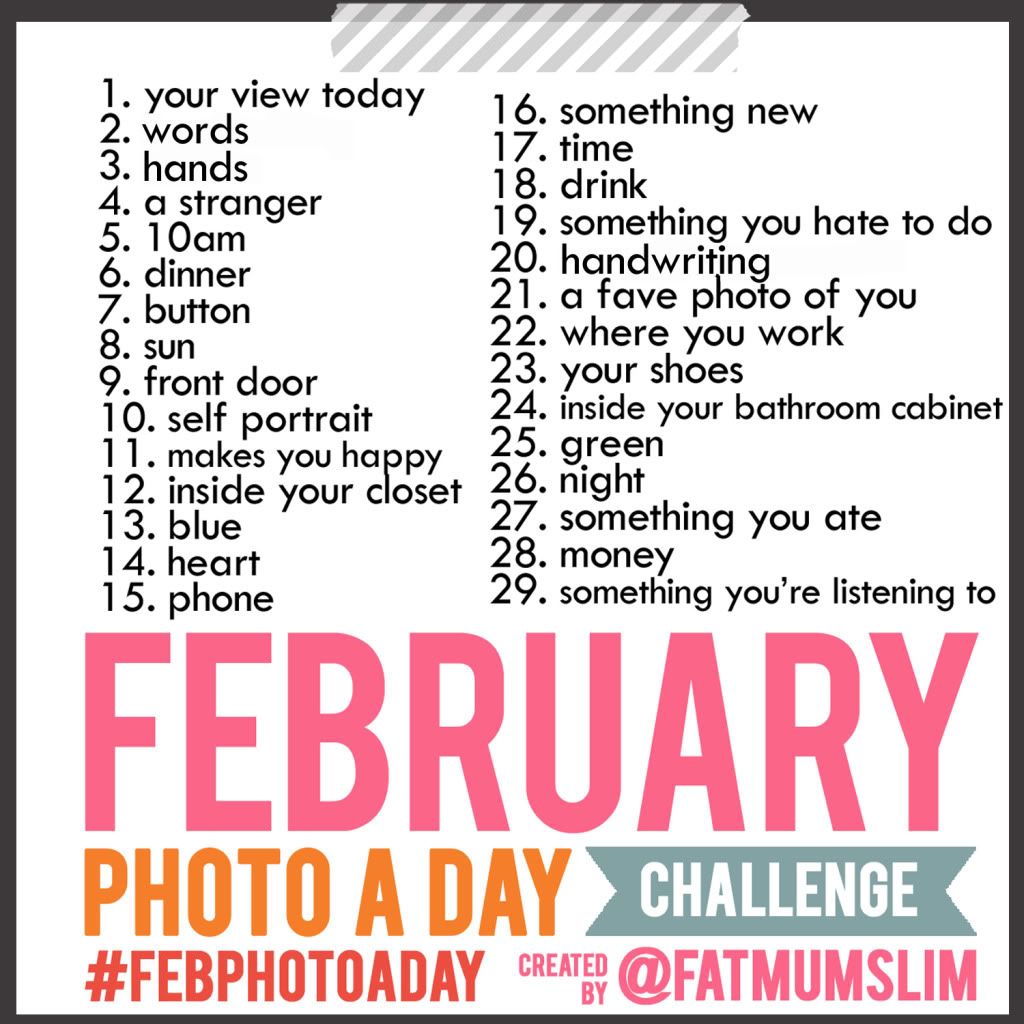 She even posted some guidelines for those who need a little help:
How to take part in February photo-a-day:
1. Using the list as inspiration, take a photo each day.
2. Share it on Instagram or Twitter using the hashtag #FEBphotoaday. You can also share on your blog or on Facebook ... or even keep the photos privately for yourself.
3. Check out other people's photos and like them or comment on them.
Note: The list is purely for inspiration, however you interpret the daily prompt is up to you. There are no hard and fast rules. For instance for day 22, if you don't officially 'work' and are a mum or looking for work - then show something that you consider to be work (or a chore perhaps). It doesn't have to be office stuff ... it's as loose as you want or need it to be. Just have fun and enjoy!
I know I will!