I've been inspired recently to do a bit of crafting and sewing. I blame Pinterest. Those
ruffle shirts
,
fabric flowers
and
doily lamps
aren't going to make themselves. I guess I'd better get to it.
I thought I'd begin by making myself a skirt with the $3/yd. fabric I purchased at Joann's a while back. I'd also purchased a pattern thinking that since I haven't sewn anything in a while, I may want to use a pattern this time and an easy one at that. Here's the fabric and pattern I selected:
So while Lily was taking her morning nap (gotta love that she still takes 2 two hour naps most days!) out came the heavy duty, trusty ol' sewing machine. I love this thing. I love how old it looks. I love how well it works. I love that it comes with the original instruction booklet complete with date of purchase written inside - July 18, 1972 in case you were wondering.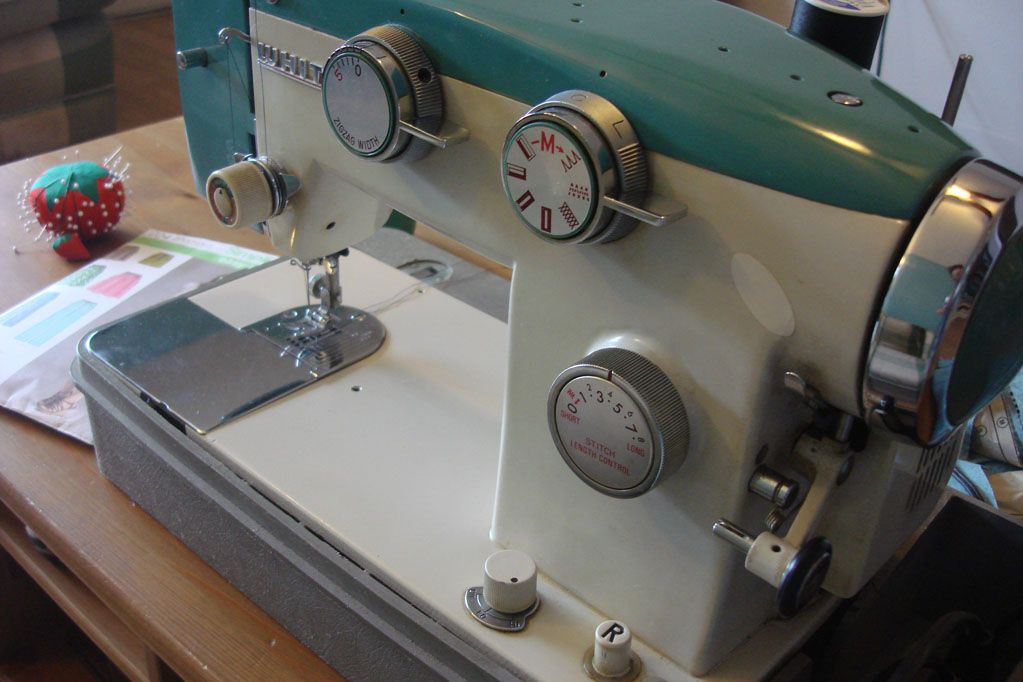 This thing actually belongs to Andrew. No for real, it does. His uncle gave it to him...it used to be his (Andrew's) grandmother's. And that's what I love most about it. :)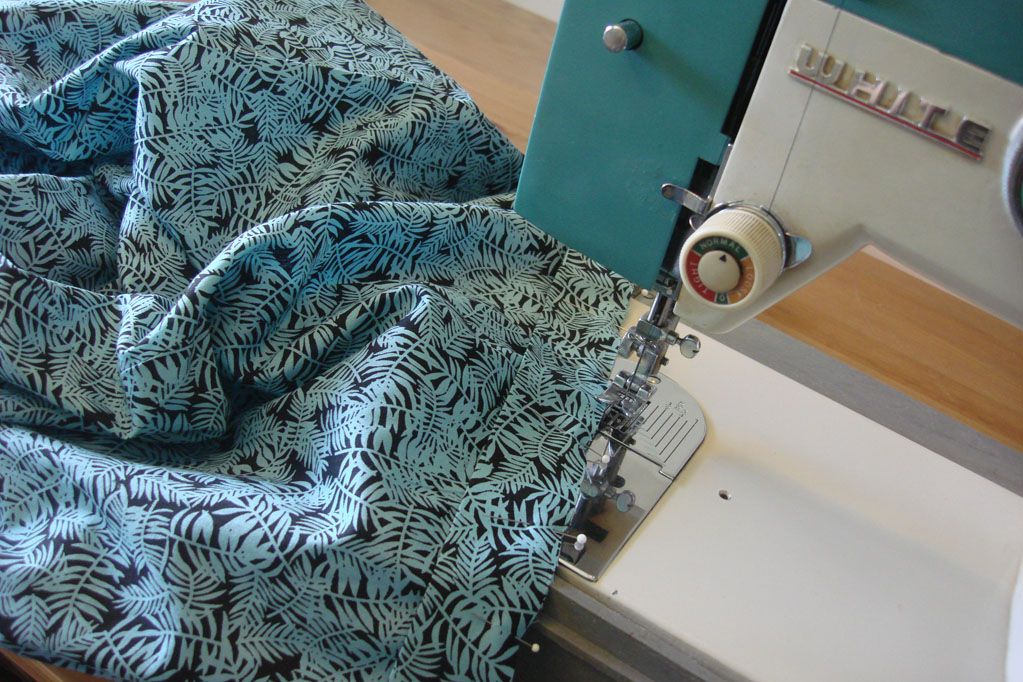 Anyway, like I said the pattern is really easy but I made it even easier by leaving off a few steps. The pattern called for patch pockets on the front of the skirt and a ribbon tie at the waist. I thought the pockets were kind of childish looking so I didn't put them on.
I plan on wearing this skirt with a shirt over it...versus tucked in...so I skipped putting the ribbon in since I hate wearing a shirt over something with a tie waist...it looks lumpy underneath the shirt. I like it smooth looking thankyouverymuch.
So without these additions I was able to whip up this skirt in a couple of hours.
Now that its finished, I notice a few things I'm going to change next time. The skirt's a little fuller than I would like. Next time I'm going to decrease each panel a bit by folding it over before cutting out each piece thereby reducing the width of the shirt. With less width there won't be as much gathering from the elastic and therefore less...fluffiness. Also, the elastic waist may be a problem. The pattern called for 1/2 inch elastic. Seemed too thin to me but I went ahead and used it. I'm not crazy about elastic waists anyway...except when I was pregnant. I was right...it feels...awkward for lack of a better word. I'm definitely going to use a wider elastic next time.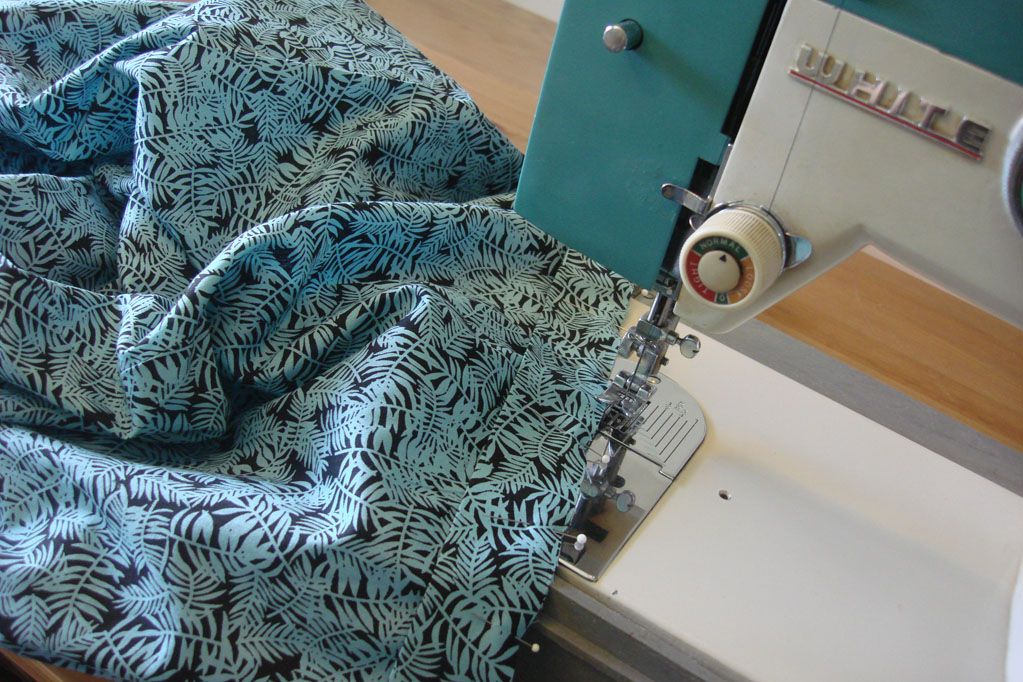 Total tangent for a second. Don't you just love the sight of a strawberry pincushion full of matching white pins?
No? Its just me?
Oh...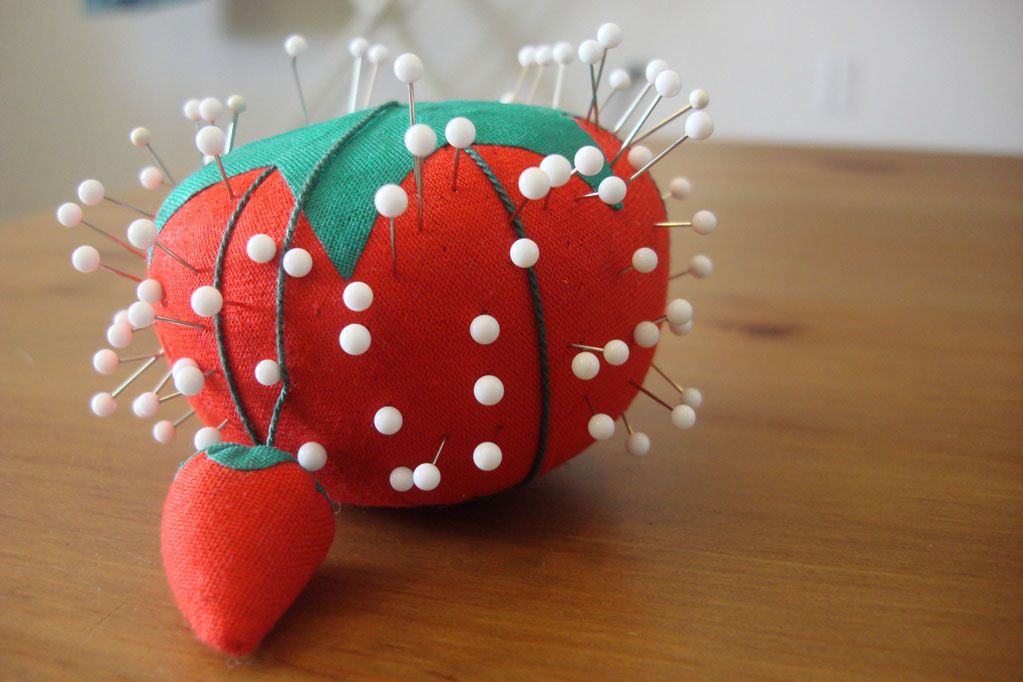 Lily woke up just as I was finishing up...except for the hemming part. She was very interested in the sewing machine and proceeded to poke around and test each knob and button. I discovered later...when I went to hem it...that she had set the tension all the way down to "loose." I had fun ripping out the stitches. Not. :)
And by the way, clutched in her arm is her very well loved seahorse that her "mamma" (my mom) got for her the Christmas before she was born. She does not go to sleep without it. I only wish it played music for longer than 5 minutes. Oh...and that it came with a remote.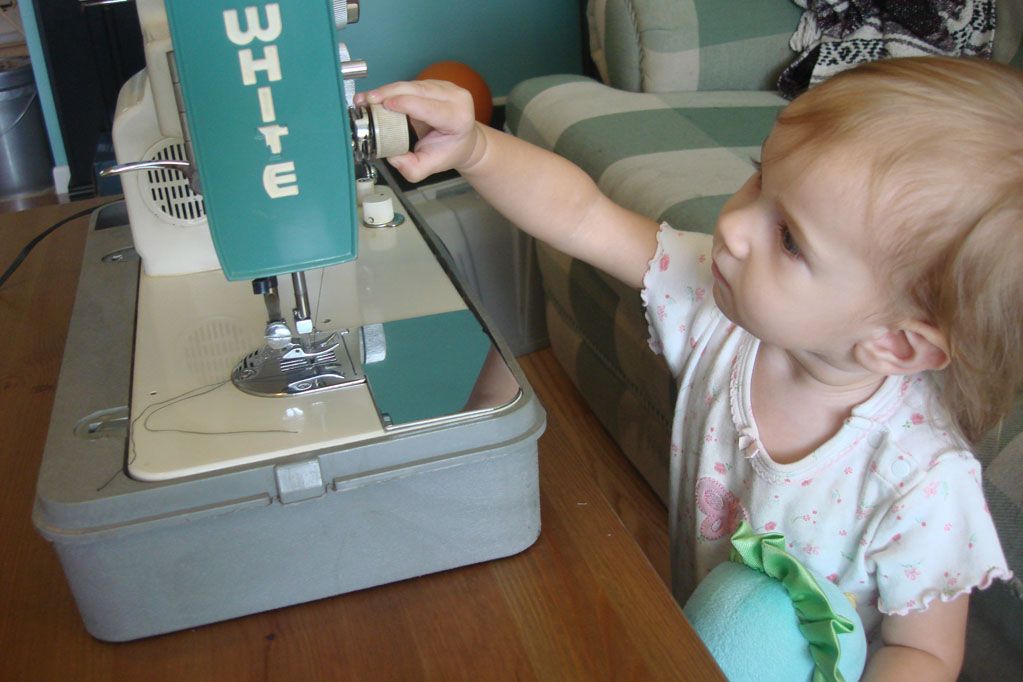 And here is the final reveal! I realize its not a great picture...I think I look frumpy. I need to work on the modeling aspect of making your own clothes.
But there you have it. I feel so accomplished. And inspired to make something else.