Most weekends around here are relaxing and mellow, this past one more so than usual. How could it not be when we have this sweet little girl full of smiles and eagerness to play with us?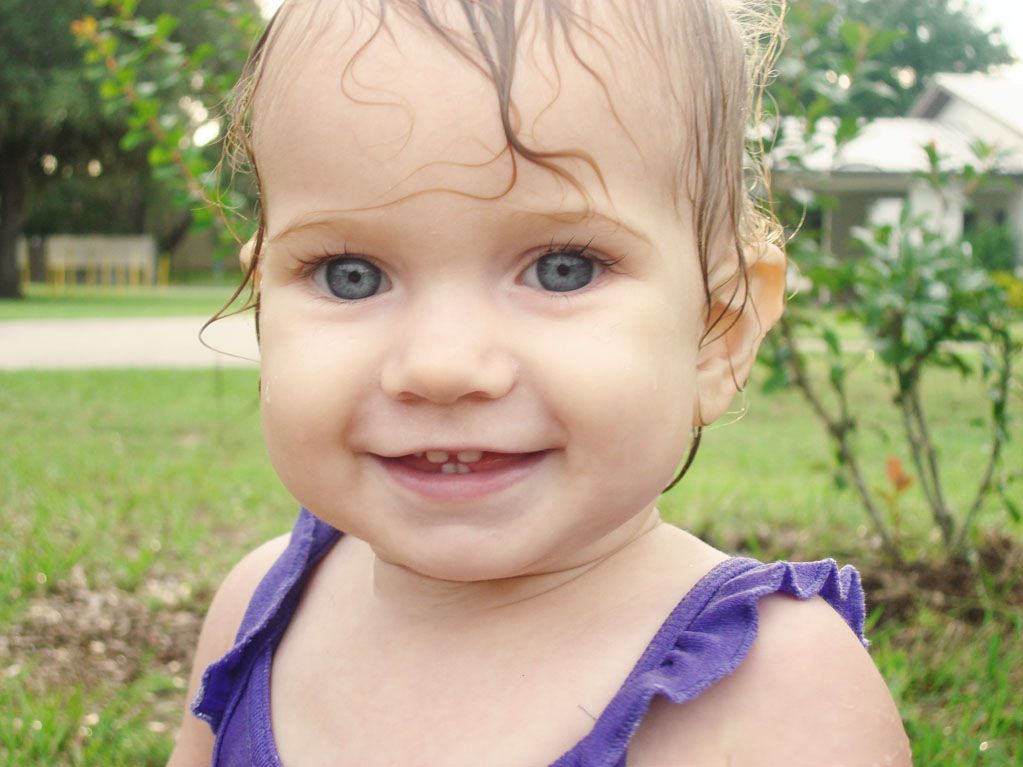 Saturday evening Andrew took Lily outside to play so I could get a few minutes to myself. A break was much needed after another meal stressing over whether Lily was getting enough to eat since she barely ate two bites before she was signing "all done" and fussing to get down from her high chair. Maybe she's going to take after her mother. I remember my mom telling me I eat like a bird. Sigh. Payback's a you-know-what.
Anyway, after I had calmed down a bit I went to hunt down my offspring. Didn't take me long to find her from the sounds of squealing coming from the front yard. She was standing there letting Daddy spray her down with the hose - one of her favorite pastimes. She was soaked from head to toe and enjoying every.single.second.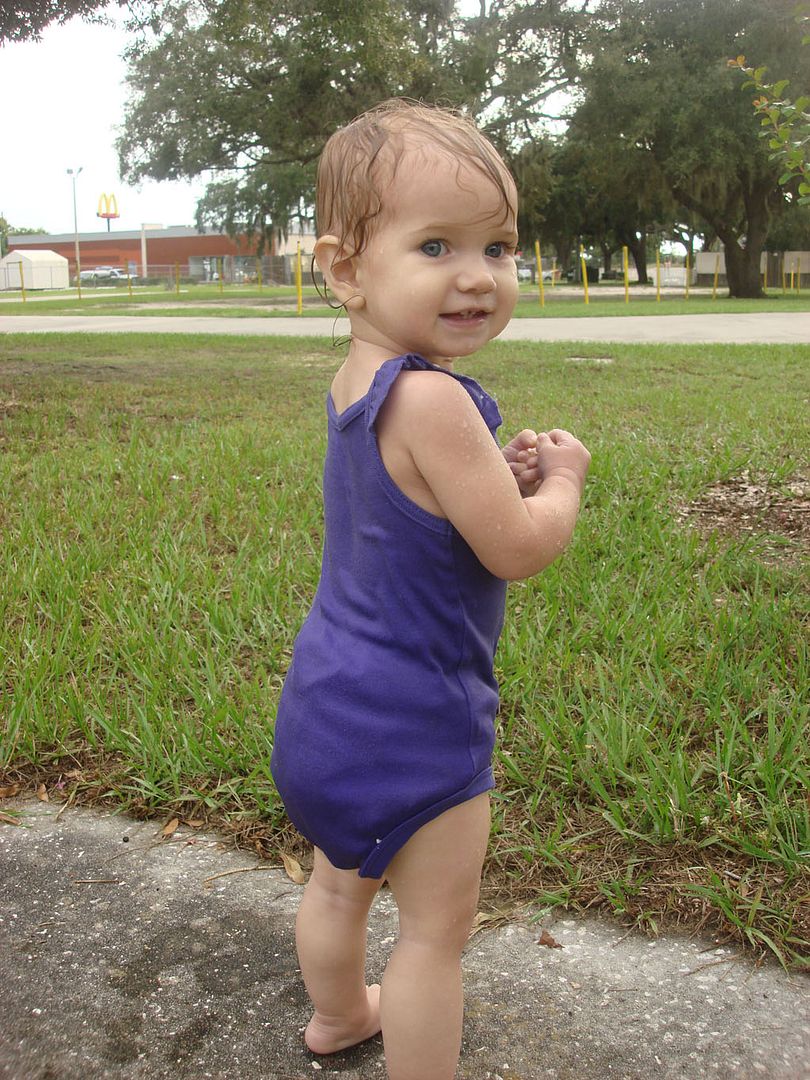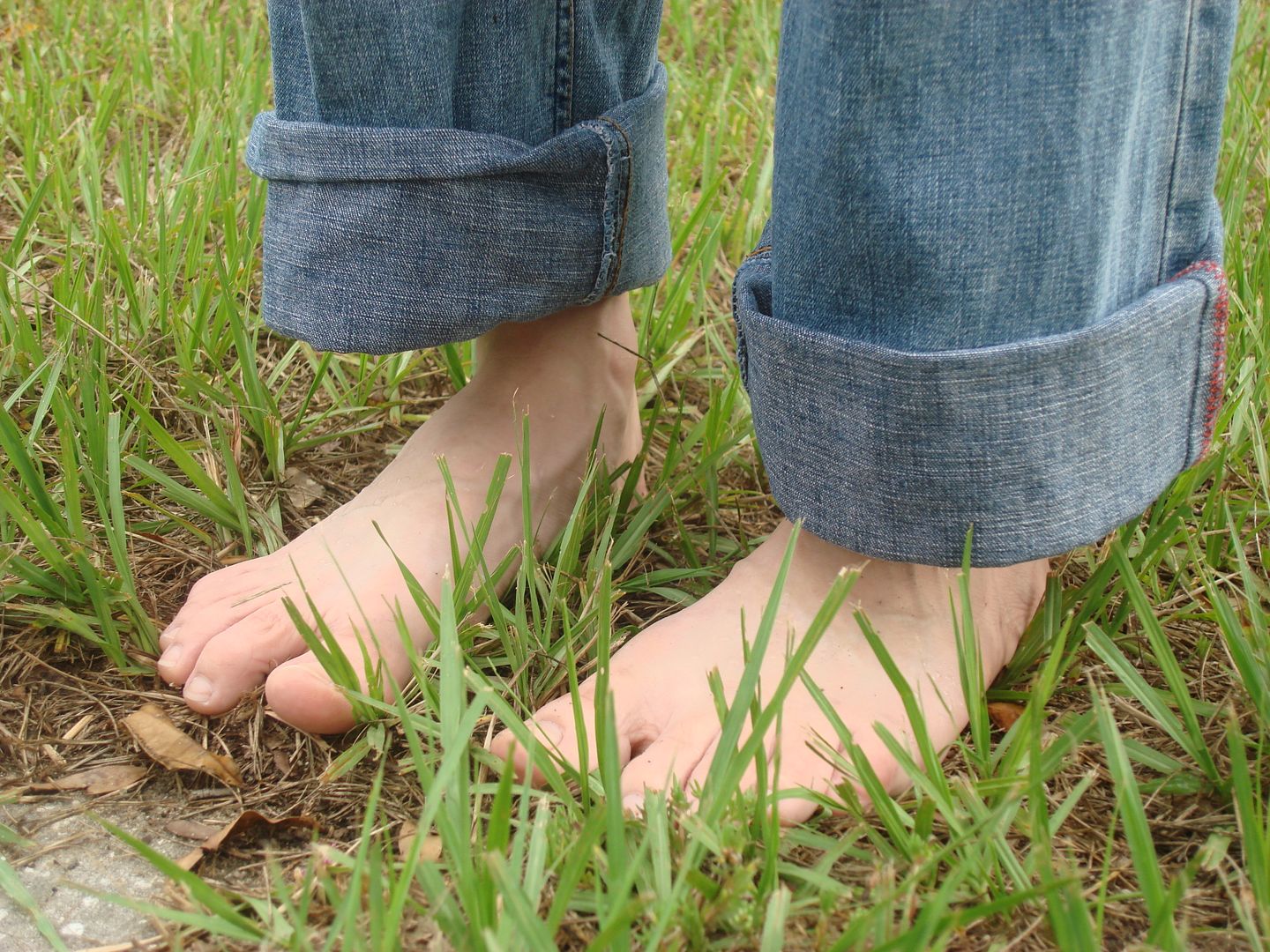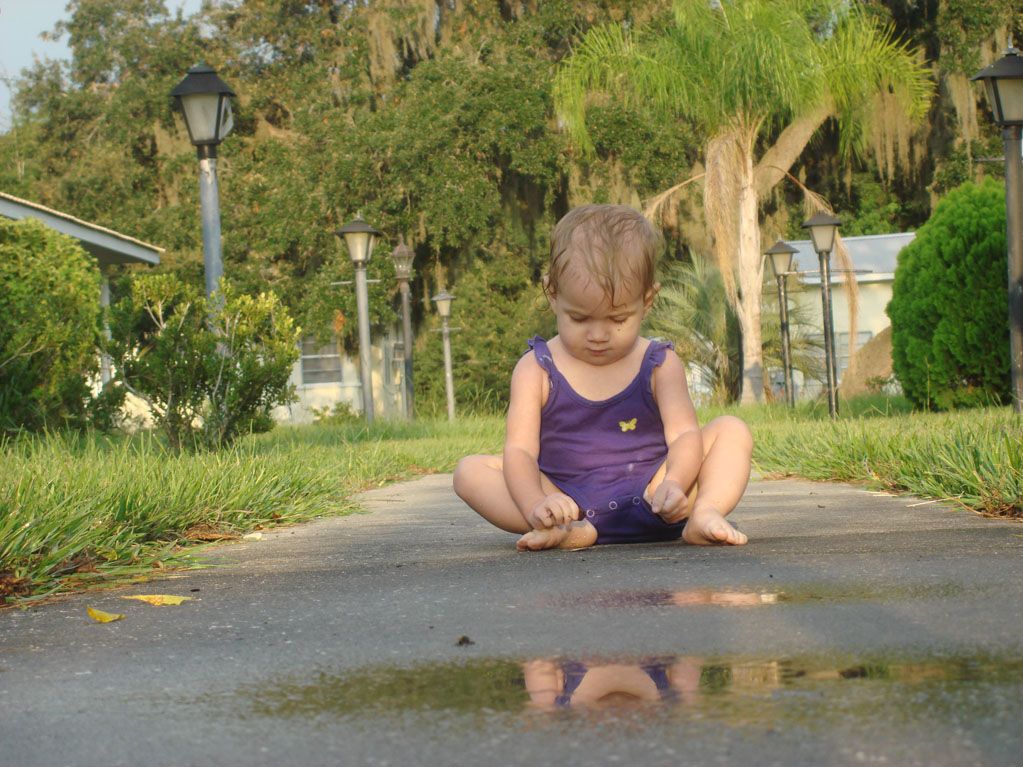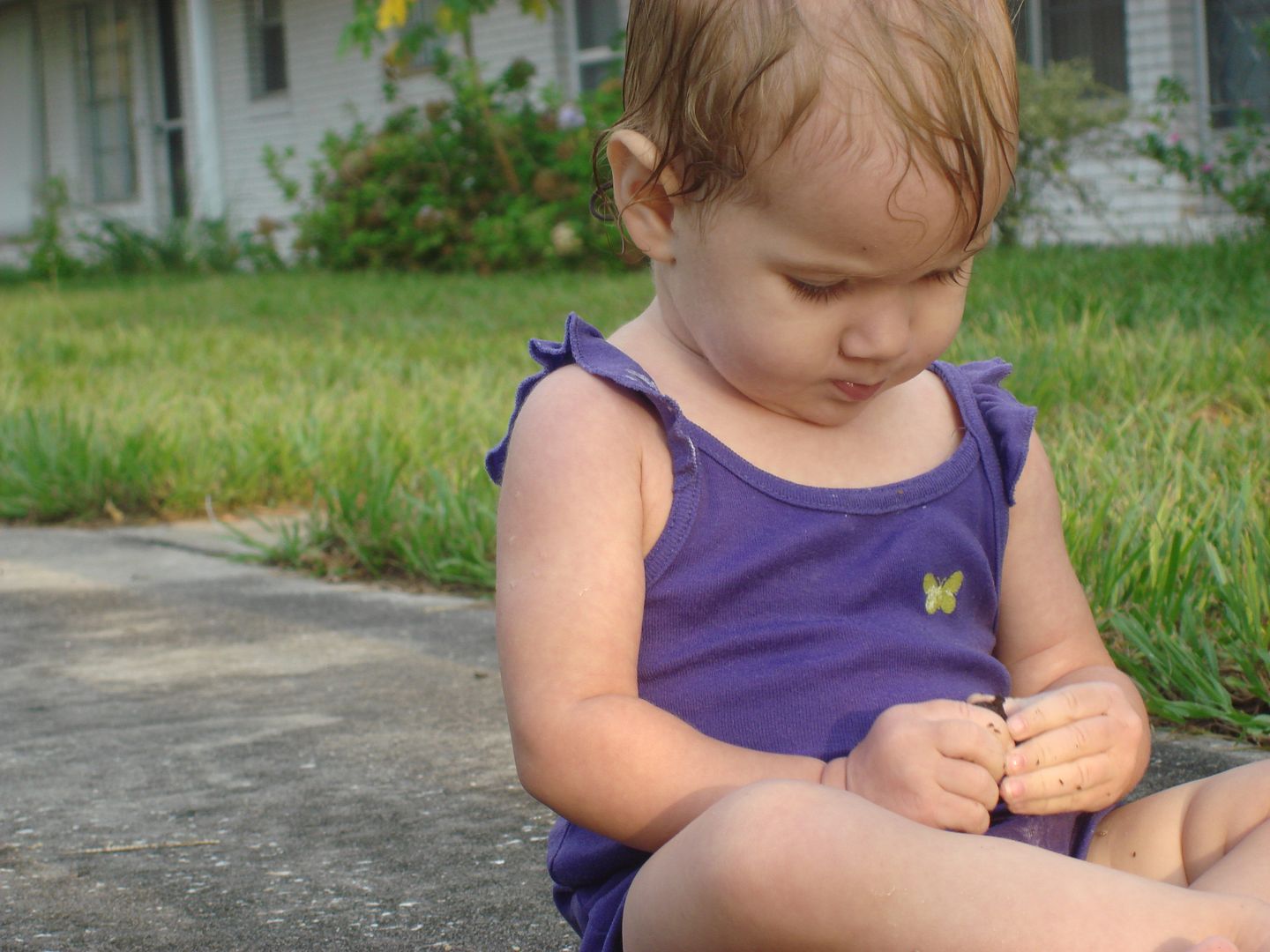 It looked like too much fun to miss out on, so I too rolled up my pants and joined in the fun.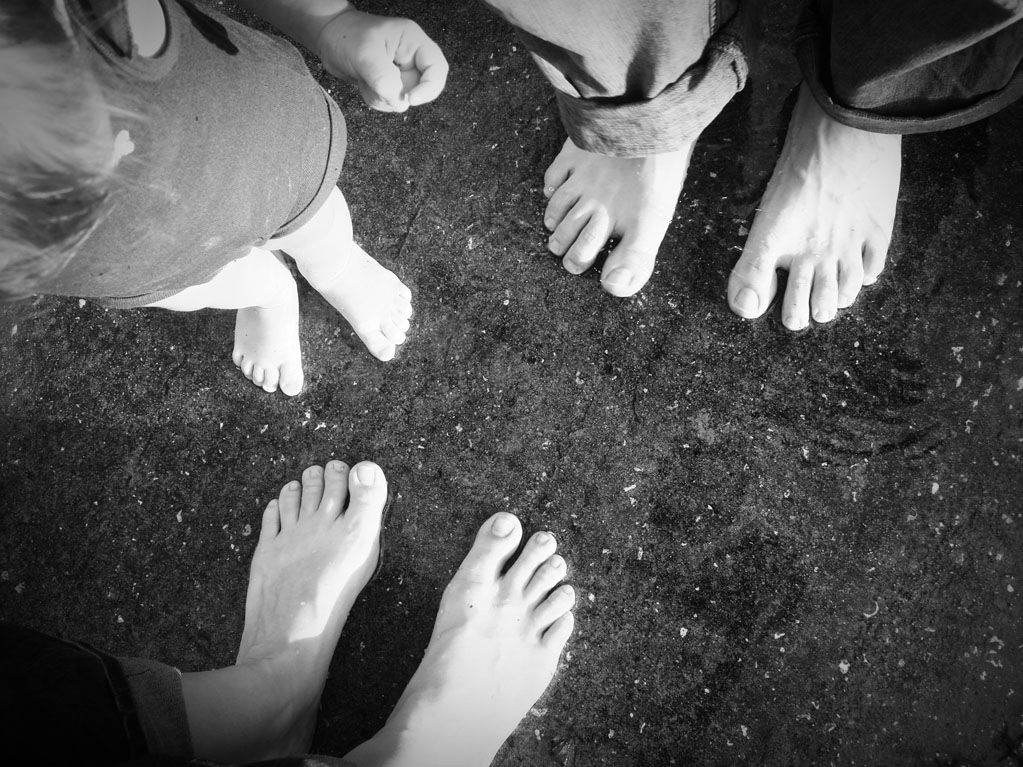 We topped off the evening with a bath - for Lily, and then dinner out with Kevin and Marie.
Sunday we decided to visit the pet store in town and it was apparently the perfect day to do so. In addition to the birds, ferrets, rabbits, hamsters and whatnot that were already there...they were having a rabies shot clinic so everyone brought in their dogs and cats to get stuck with a needle. Lily was in her element with so many animals to pet and point at. I didn't get any pictures cause I didn't know how people would feel with me whipping out the camera and giving their poor animals - who were already way overexcited what with all the barking going on - seizures from the flash. So you'll have to be happy with a picture of me with two cockatiels on my shoulders. The one on the right...my right...decided to go for my hair a second later. Let me tell you, that tickles!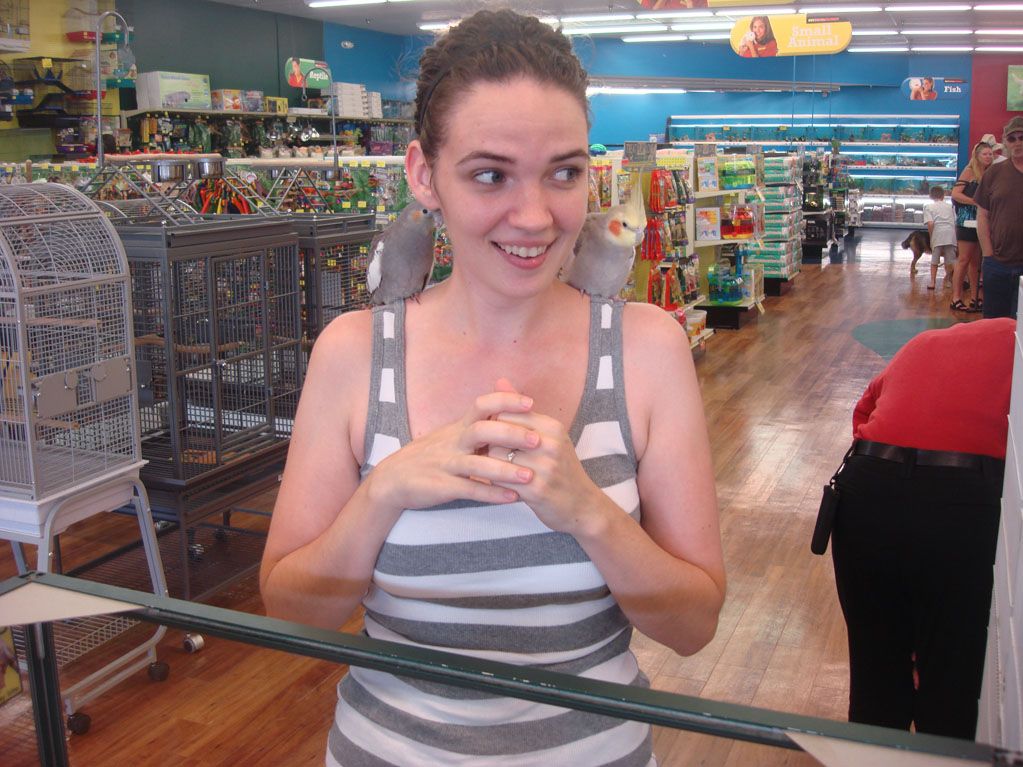 That night after putting Lily to bed, Andrew and I stayed up playing card and board games - Dutch Blitz and Monopoly. I won both games. It was a good weekend. :)