...How do you measure, measure a year...plus 3 months?
Happy
15 months
to my little Lily Bean!
Here she is a year ago...minus a week and a half. I couldn't resist posting this one...even if it wasn't taken
exactly
a year ago...she's just so darn cute!
I wanted to remember Lily at this moment in her life by writing about a few things that are special to her. I also quickly wanted to jot down all the words she can say/sign so far. Ya know, a "here's-what-she-can-do-right-now" kind of record so I can look back when she's 4 years old or something and get all teary eyed cause my little girl's growing up too fast. Sob.
1.
Her Blanket
A purple and white striped rectangle of softness that was given to her by Andrew's parents when she was just a tiny little thing. I started putting her to sleep with it pretty much right from the beginning actually hoping that she would form an attachment to it. I love that it makes her feel happy and content when she's clutching it in her arms. I love looking up to see her walking around the house, Blanket dragging behind her on the floor. And on that note, I love washing her blanket, knowing that it is well loved.
It goes almost everywhere with her. She loves sleeping on her tummy with Blanket bunched up underneath her.
When she wakes up from her nap and runs off to play...Blanket always goes too.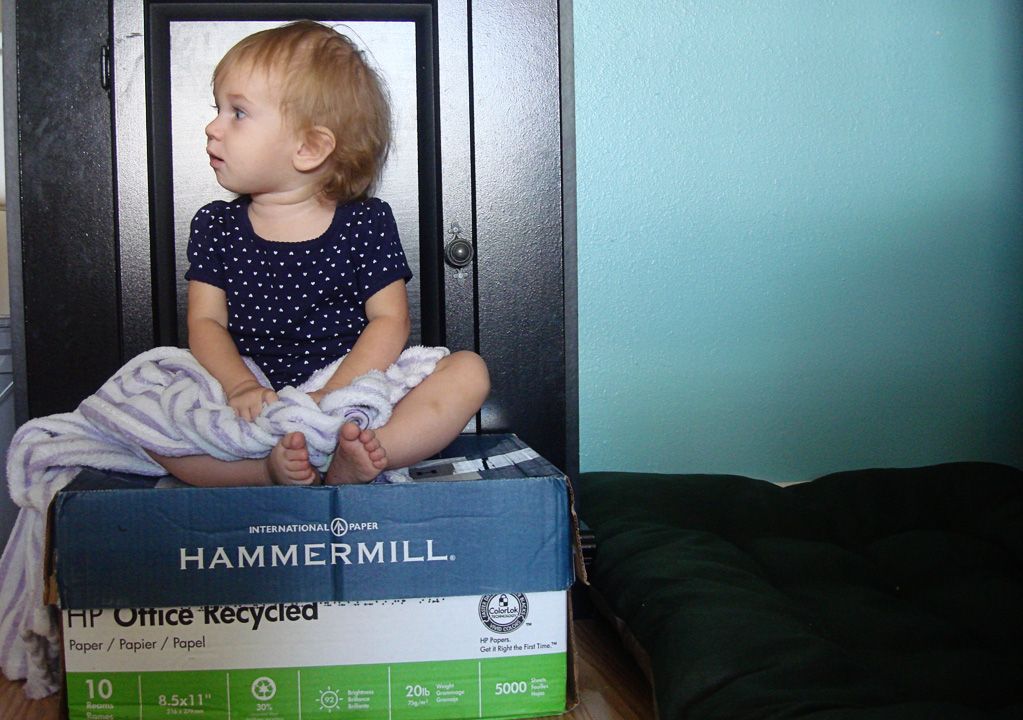 She gets very excited when I take her to her room, turn off the light, turn on her musical seahorse and hand her blanket to her. She knows we're going to have nursies before nap/bedtime. And while she nurses she clutches a corner of Blanket in each hand and occasionally strokes her cheek with it. Gah! My heart melts every time.
And when she's watching TV - which is very rare - she chews the corner of Blanket.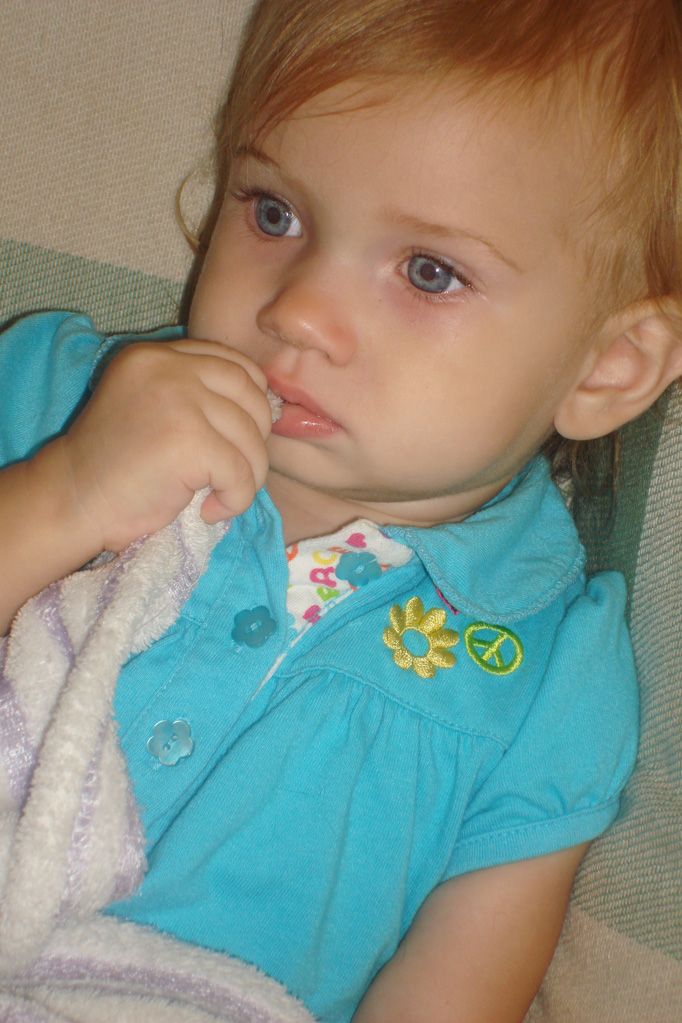 2.
Her Car
I recently purchased a used Step 2 Push Around Buggy. Let me just say that it was the best $10 I have ever spent in my life! While it isn't new by any means - the bright colors have faded to more pastel and the horn and seatbelt are missing - Lily just loves this thing! When I walk down the driveway to get the mail she sits there turning the steering wheel like she's actually driving - with her hands at 10 and 2. Yup, watch out world...my little girl's a natural born driver!
She stores twigs, acorns and other stuff she finds in the yard in the trunk while she's pushing it around the yard. Andrew and I even went for a walk down Main Street one morning earlier this week with me pushing Lily in the car and Andrew walking Toby on the leash. It was nice being able to enjoy the weather before it got into the 90s for the day. And not have to worry about wrangling Lily the entire time. She stays right in the car and watches the world go by. Walks like that are definitely going to happen more often. :)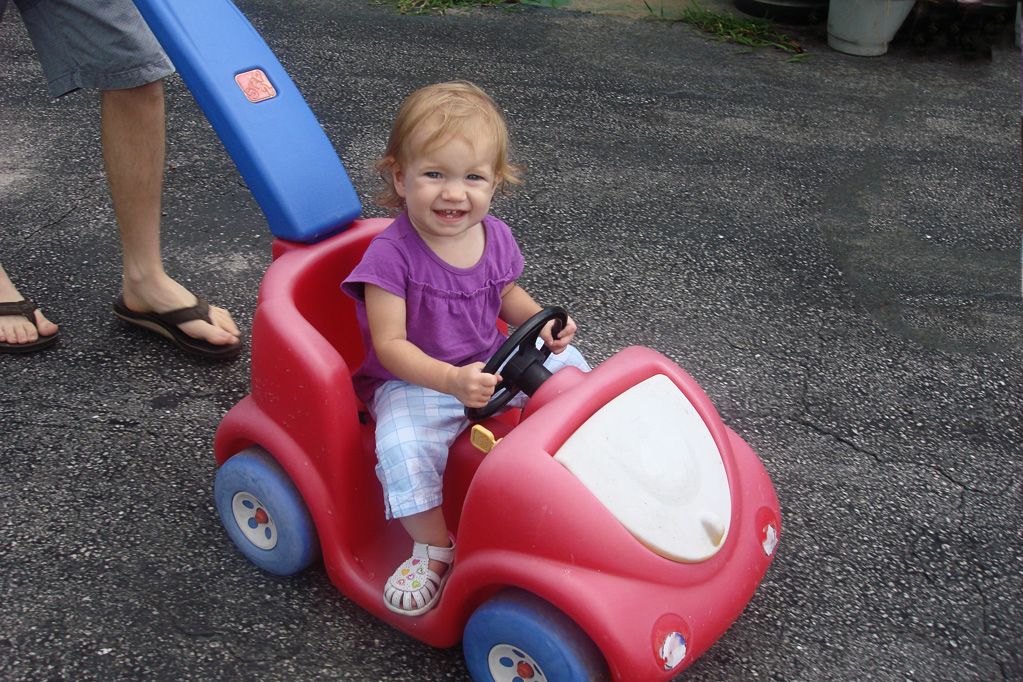 The morning after I brought the car home...Lily woke up - and once she realized the car had a new home on our back porch - proceeded to chant "cah, cah, cah" while pounding on the back door. First time she'd ever said "car." Yeah...she likes it a little. :)
3.
Her Books
I think Lily enjoys looking through her books more than playing with any other toy sometimes - well maybe not more than playing with her new "cah". Sometimes I'll walk into her room and she's sitting on the floor, surrounded by her books, and she's "reading" to herself. It's so cute!
She'll also climb into my lap with a book in hand and shove it in my face which translates to "read it to me Mom!"
Sure little one, no problem. Just give me a second to adjust my vision and make sure I'm not blind.
Ok, we're good.
Till the next eye gouging anyway...
I try to take her to the library every few weeks or so to get some new books. For both her and me. She pulls books off the shelves and then runs off to explore. She has a grand ol' time.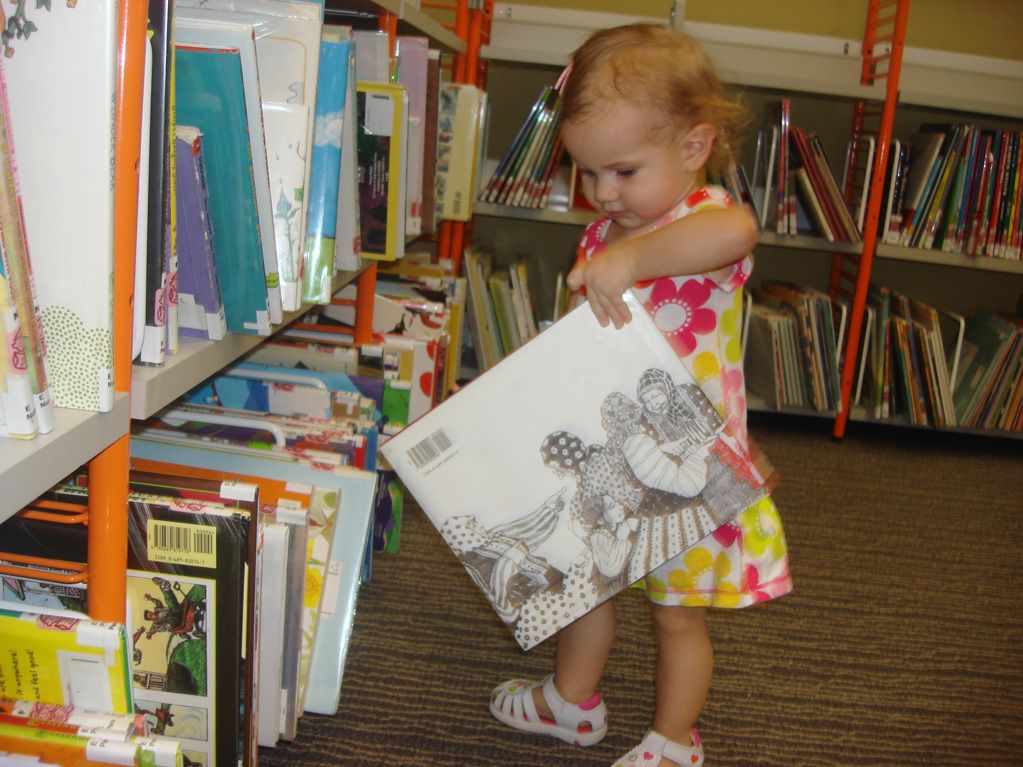 These have been her favorite books for some time now: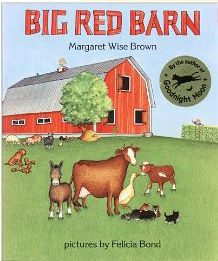 Source:
Amazon
Source:
Amazon
Finishing up this post, here is a list of the words she can speak and sign. Her vocabulary has increased so much over the past month. At 14 months I think she only knew how to say "Mama" and "cup" - which used to come out "gup". Even now some words are hard to make out. You really have to pay attention to the context of the situation to understand what she is trying to say. Then there are some words she has no problem communicating. Like "no". She can say that word very well.