We went to the Tampa Lowry Park Zoo for Andrew's birthday. They have a special where you can get in free on your birthday! And since Lily is under two she gets in for free almost everywhere we go, so we only had to pay for me. Not too bad.
We had planned to wake up early and leave mid morning. We figured we'd eat a quick breakfast and have lunch at the park when we arrived. If you know us you know that didn't happen. We finally left the house about 11:30 and make a quick stop off at McDonalds and Taco Bell for some lunch to eat on the way. Desperate times call for desperate measures...
It rained the entire drive to Tampa leaving us both to wonder if the trip was such a good idea. I had visions of the zoo being closed once we got there because of the storm. Actually we couldn't have picked a better day. Being a Monday there weren't that many people there and I like to think the rain also deterred a lot of people from going. The rain stopped shortly before we got to the park but it was still hot and humid. Even more humid than usual because of the rain. Lily's hair started curling up right away - the girl's got her momma's hair! If not in color then at least in texture. :)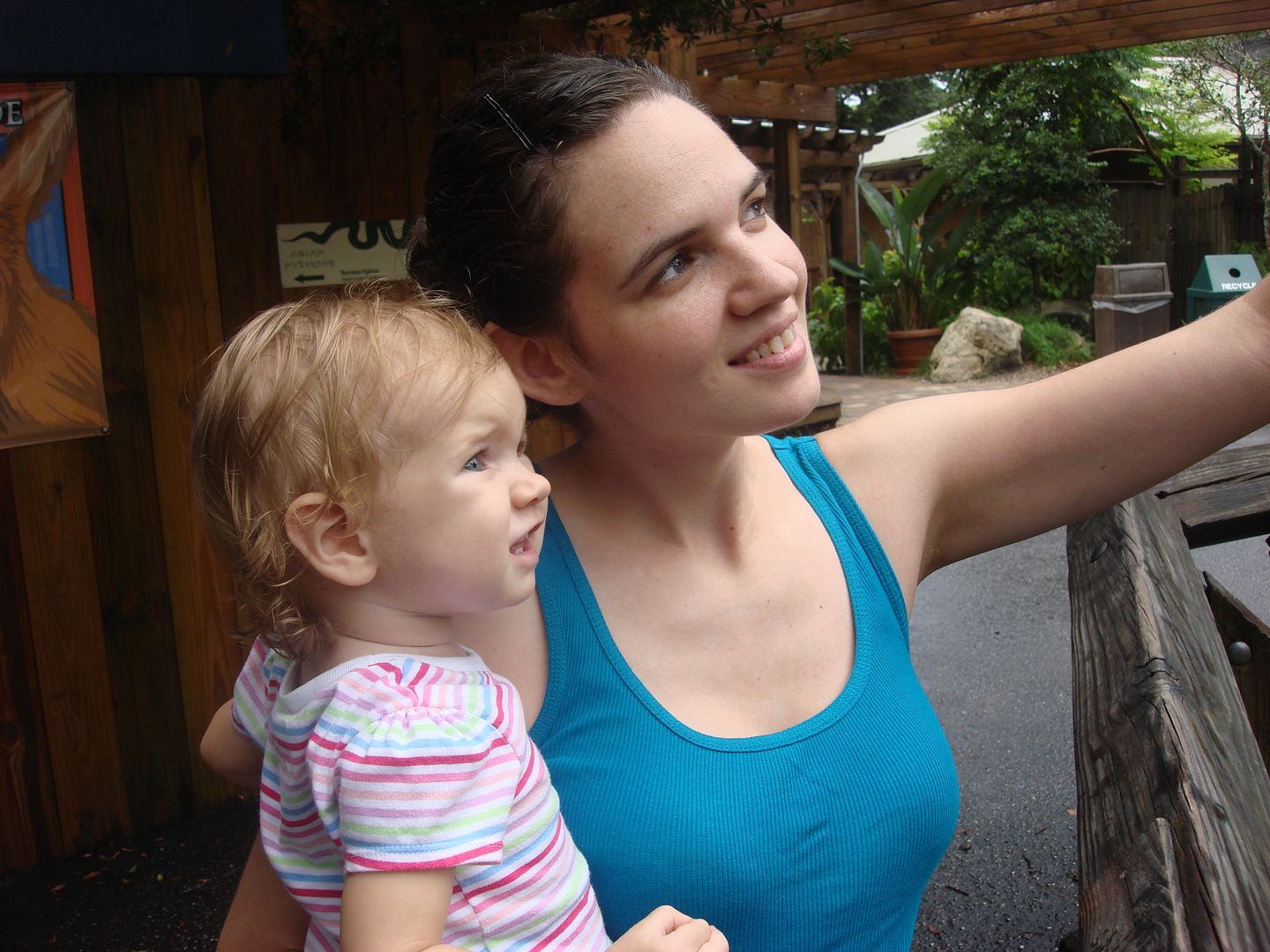 We figured since we didn't arrive at the zoo until after 1 and they closed at 5 that we'd better make the most of it and take the accelerated tour because we'd never been and we didn't want to miss anything. One of our first stops was at Wallaroo Station where we checked out the wallabies. You walk right into this large fenced in area where the wallabies just roam free. Lily wasn't quite sure of them. I wanted to pet one but I wasn't sure if they bite or not. But of course they wouldn't let them roam around if they did. Good thinking Hannah! ::shakes head::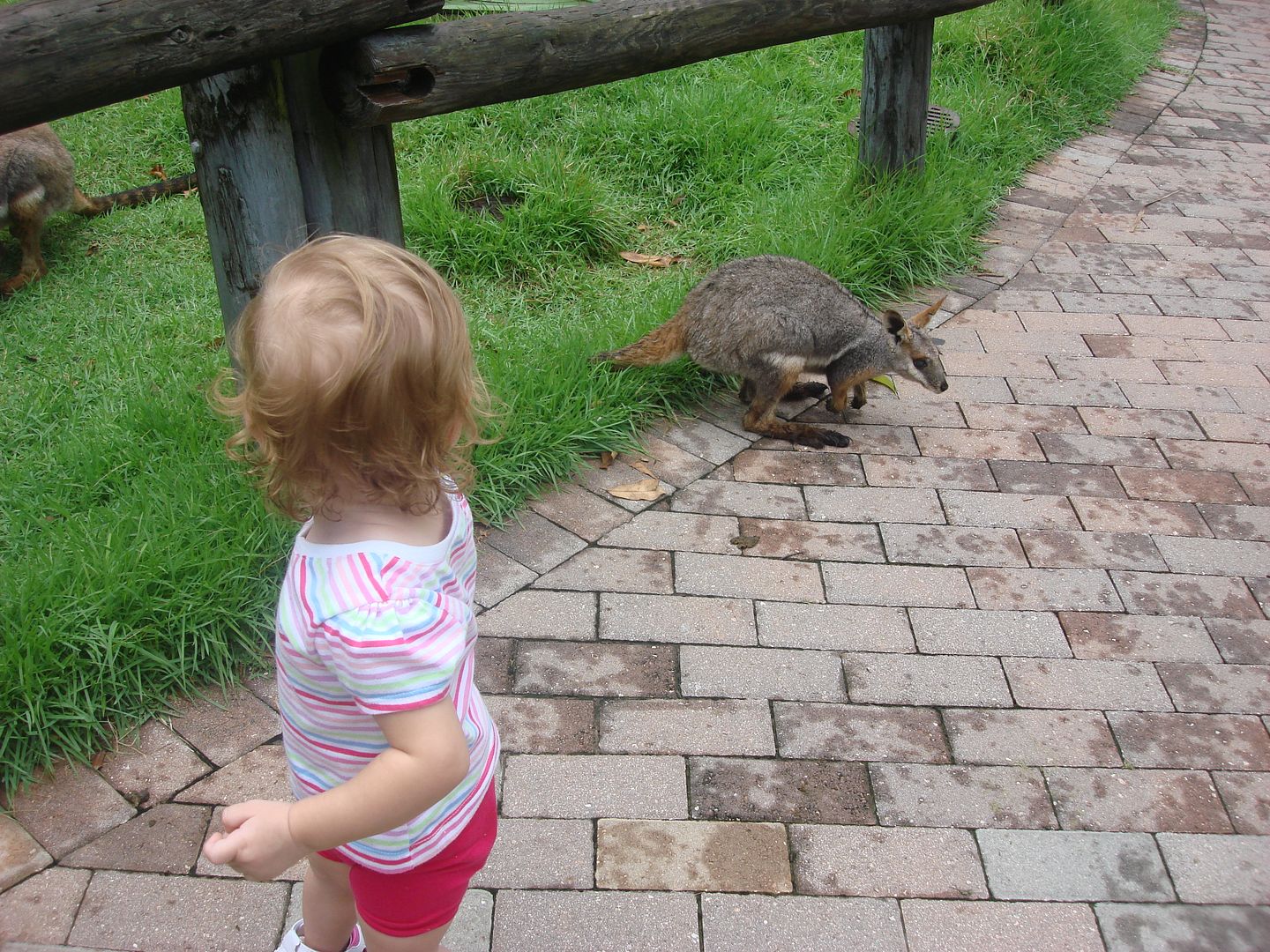 You could even go into the goat pen and pet the goats. Unfortunately the attendant wasn't on duty so we had to forgo the opportunity. That was the only bad thing about the trip. A few of the attractions were shut down because of the rain. Oh well. But I'm petting those goats next time!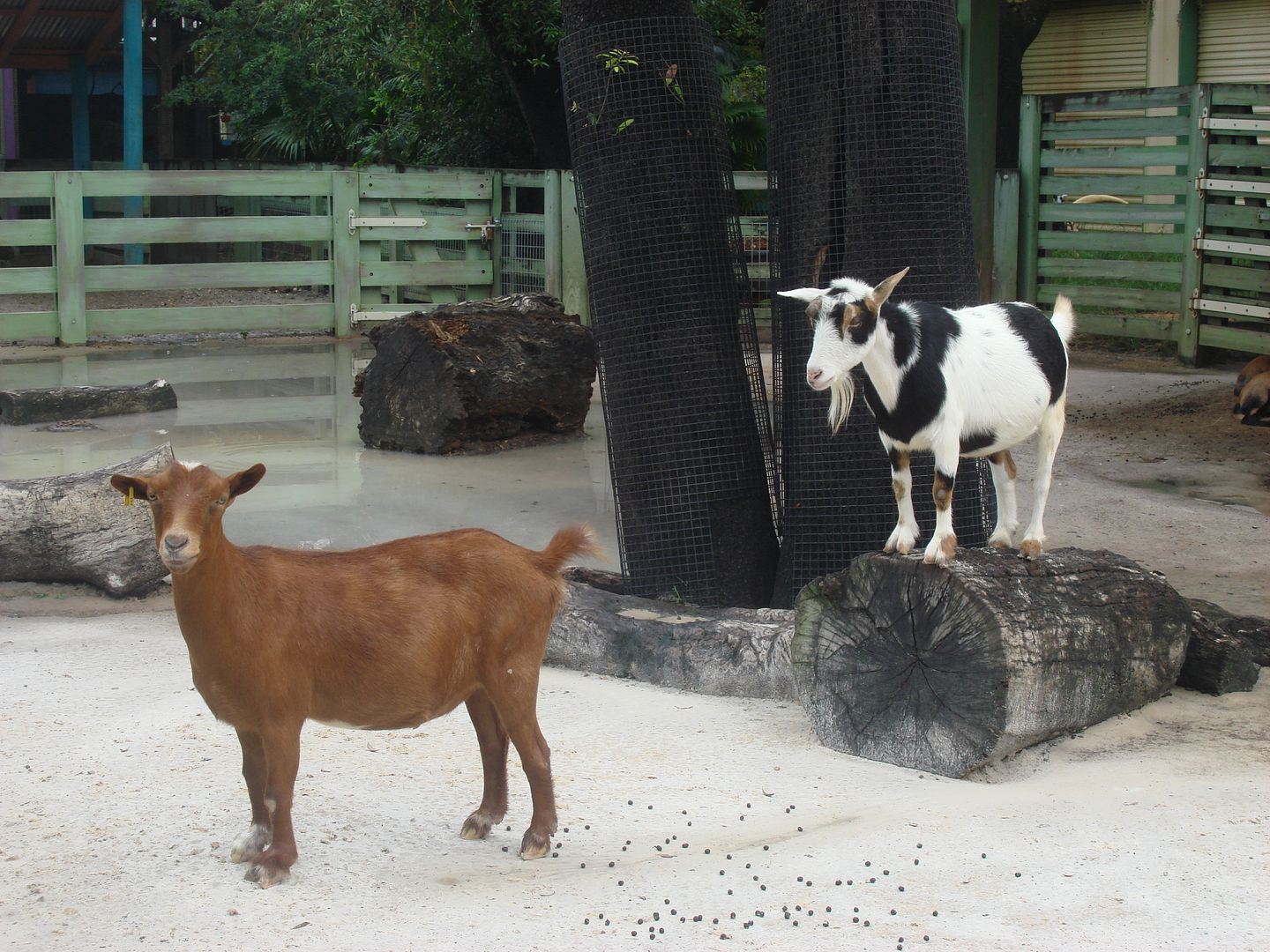 Lily kept squealing "ooh, ooh, ooh" at each animal and pointing.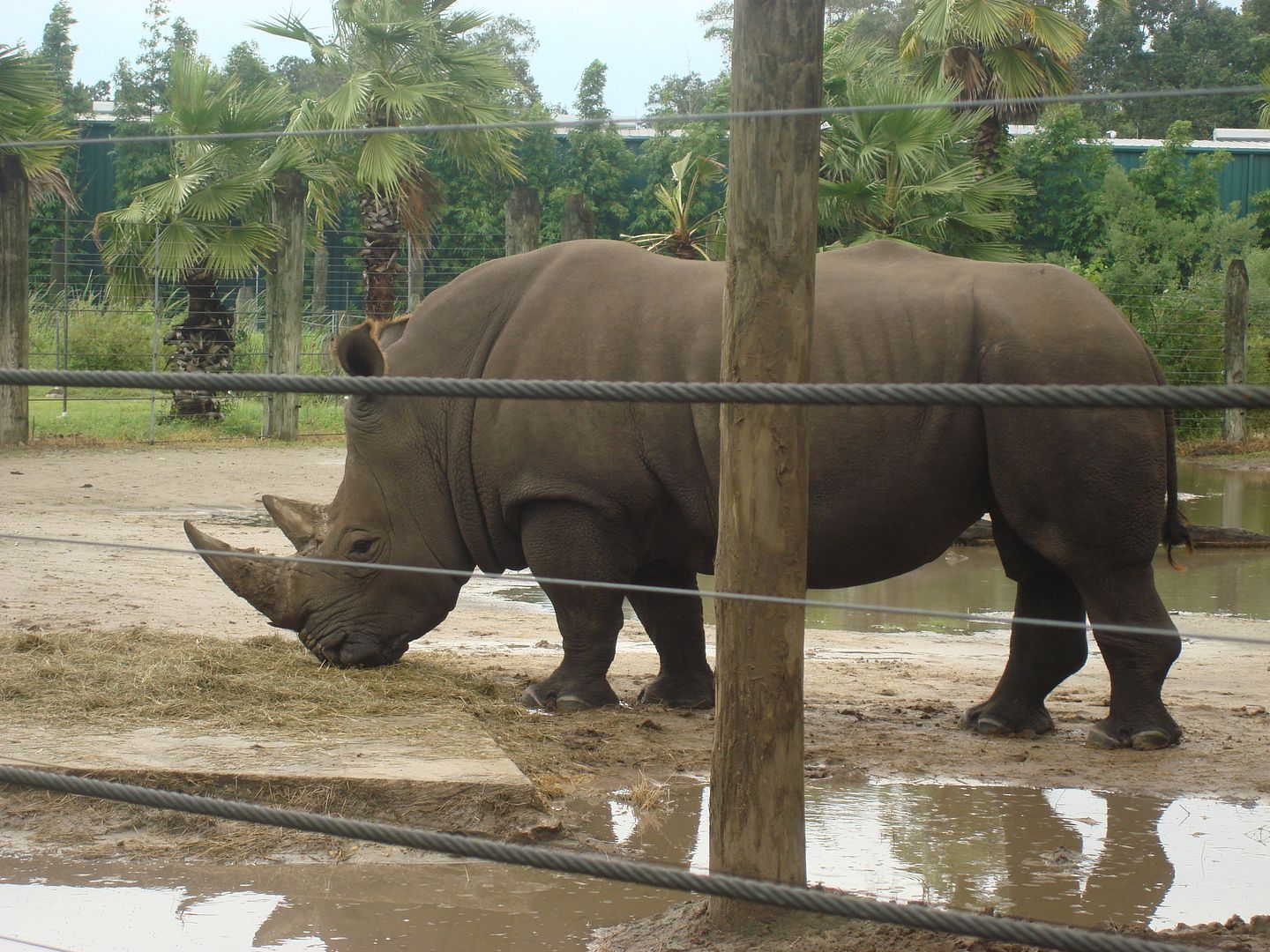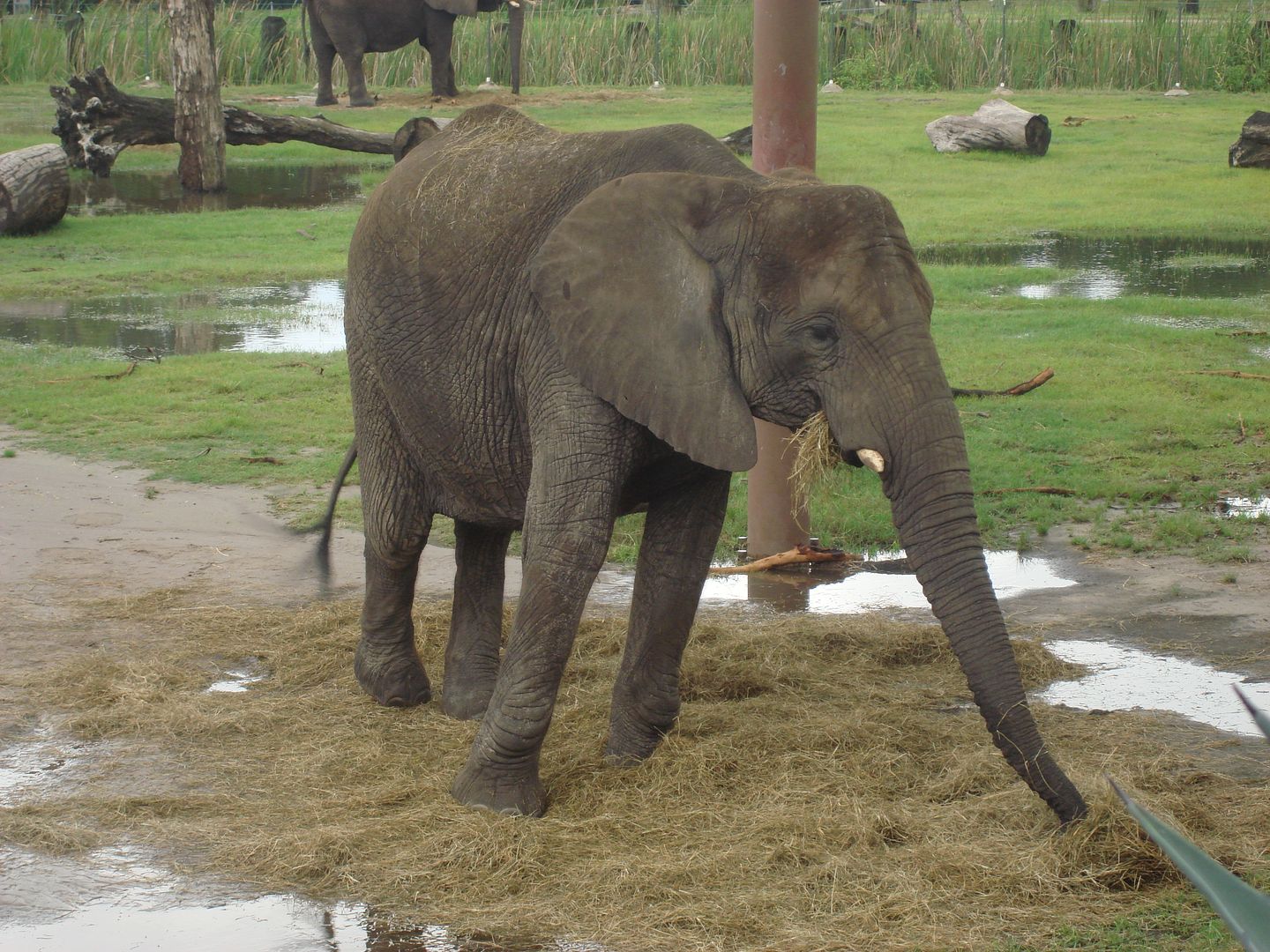 And she's off! There's tons more to see...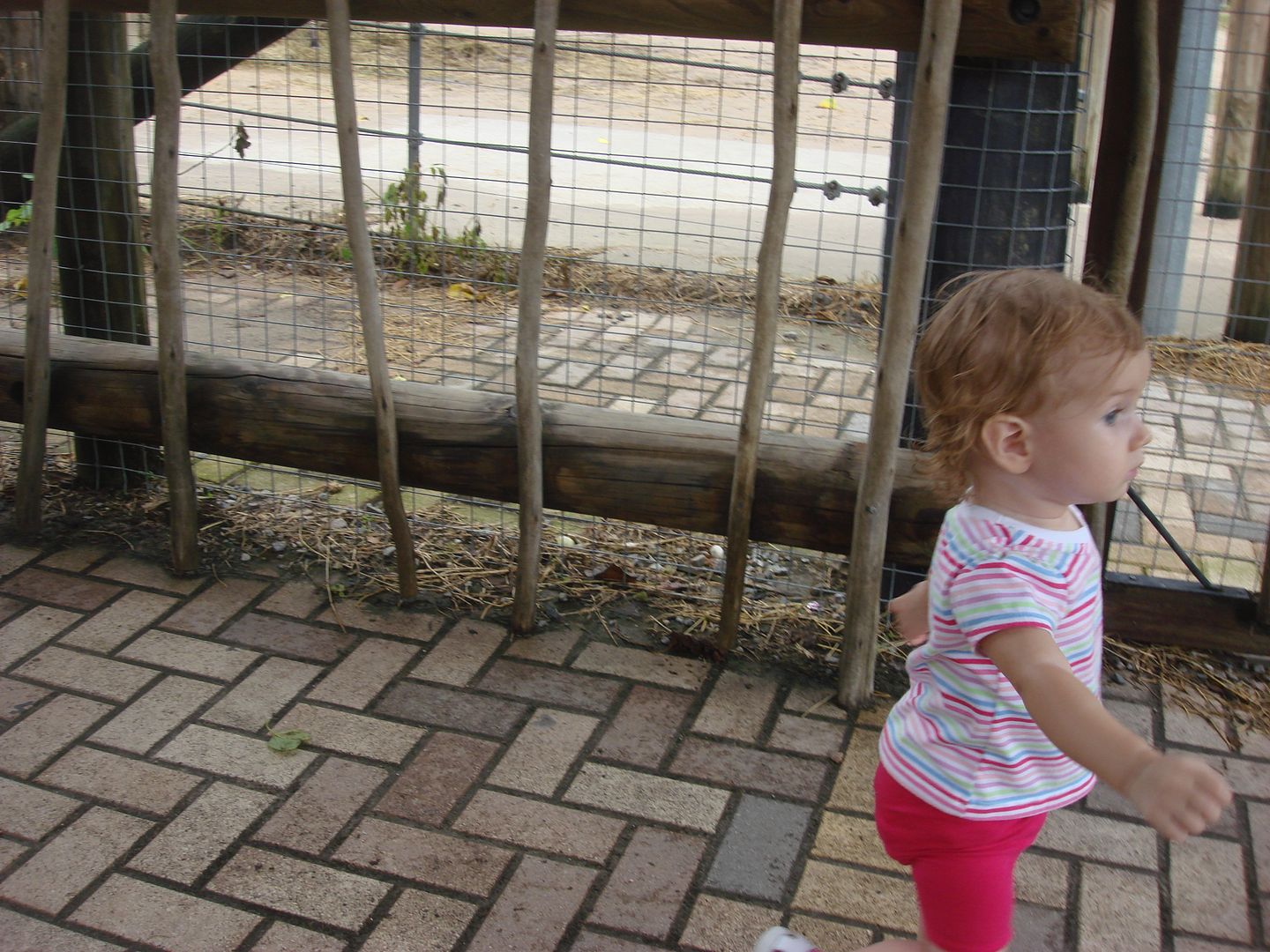 This is how Lily spent a large portion of the day. Its great for resting the legs and it gives you a better vantage point dontcha know?! Plus you get to play with Daddy's hair, and ears, and poke him in the eyes...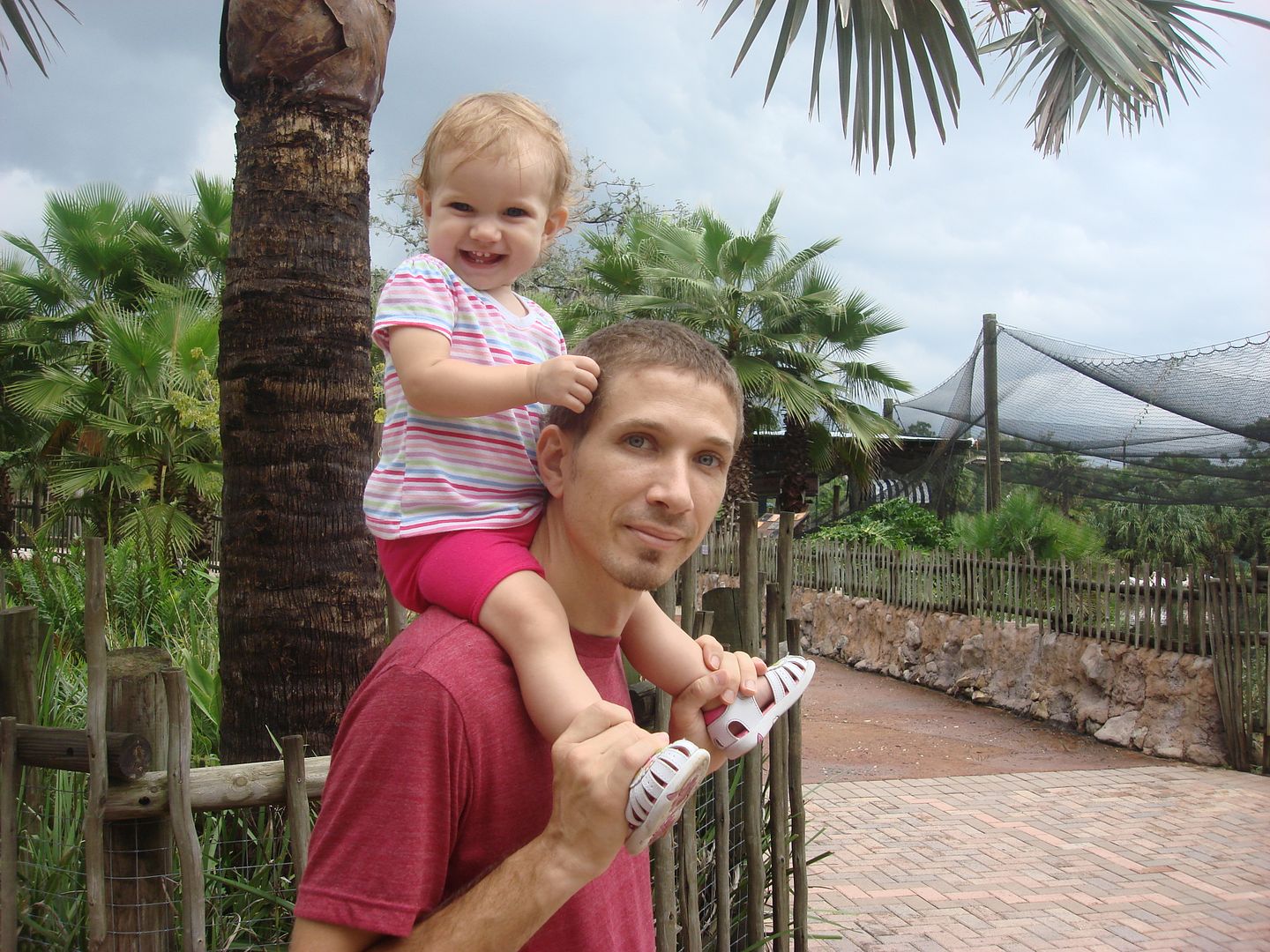 Halfway through the afternoon the rain started up again so we took shelter under an awning and enjoyed some snacks.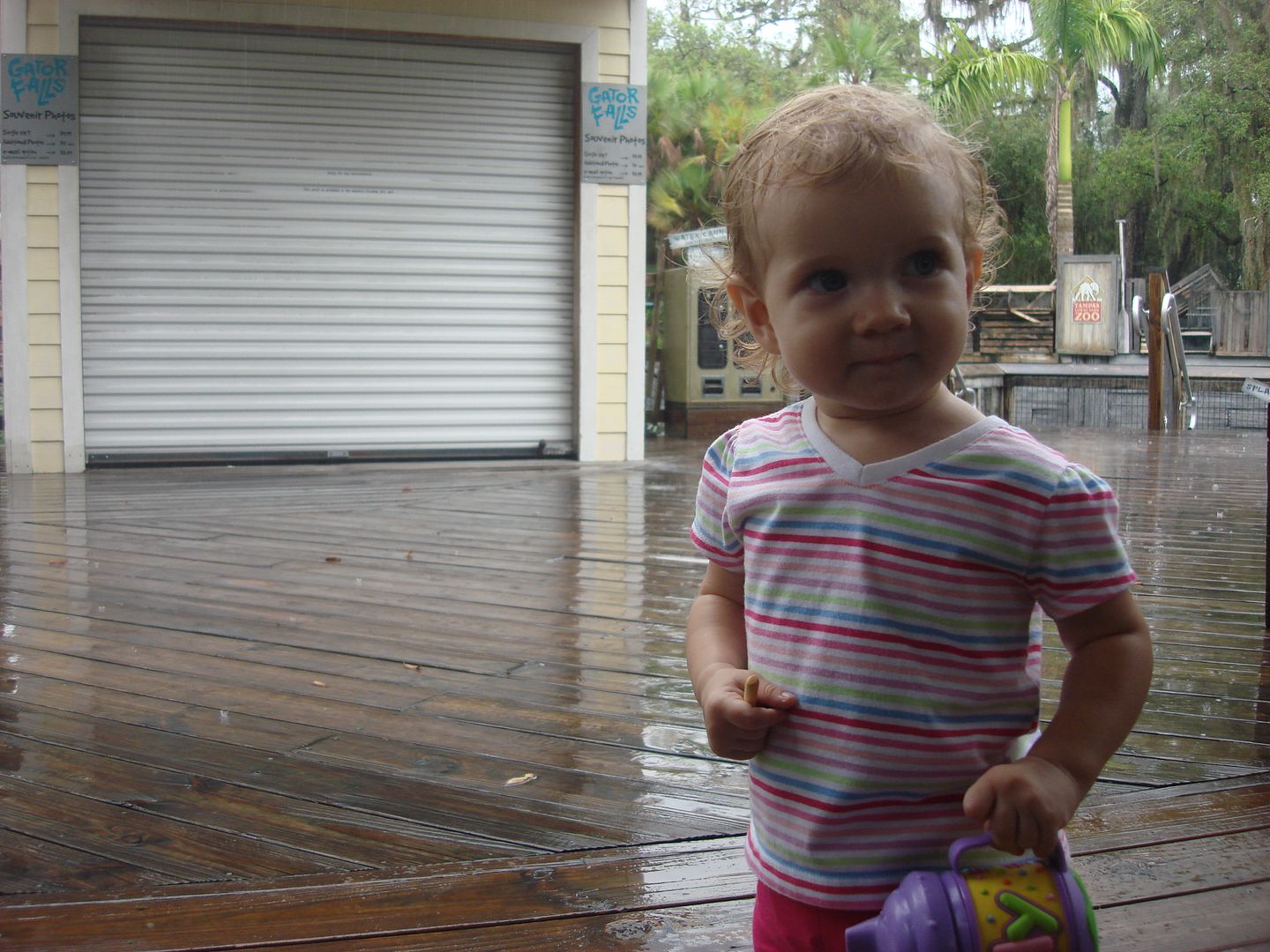 Lily could only wait so long before she took off. I don't blame her...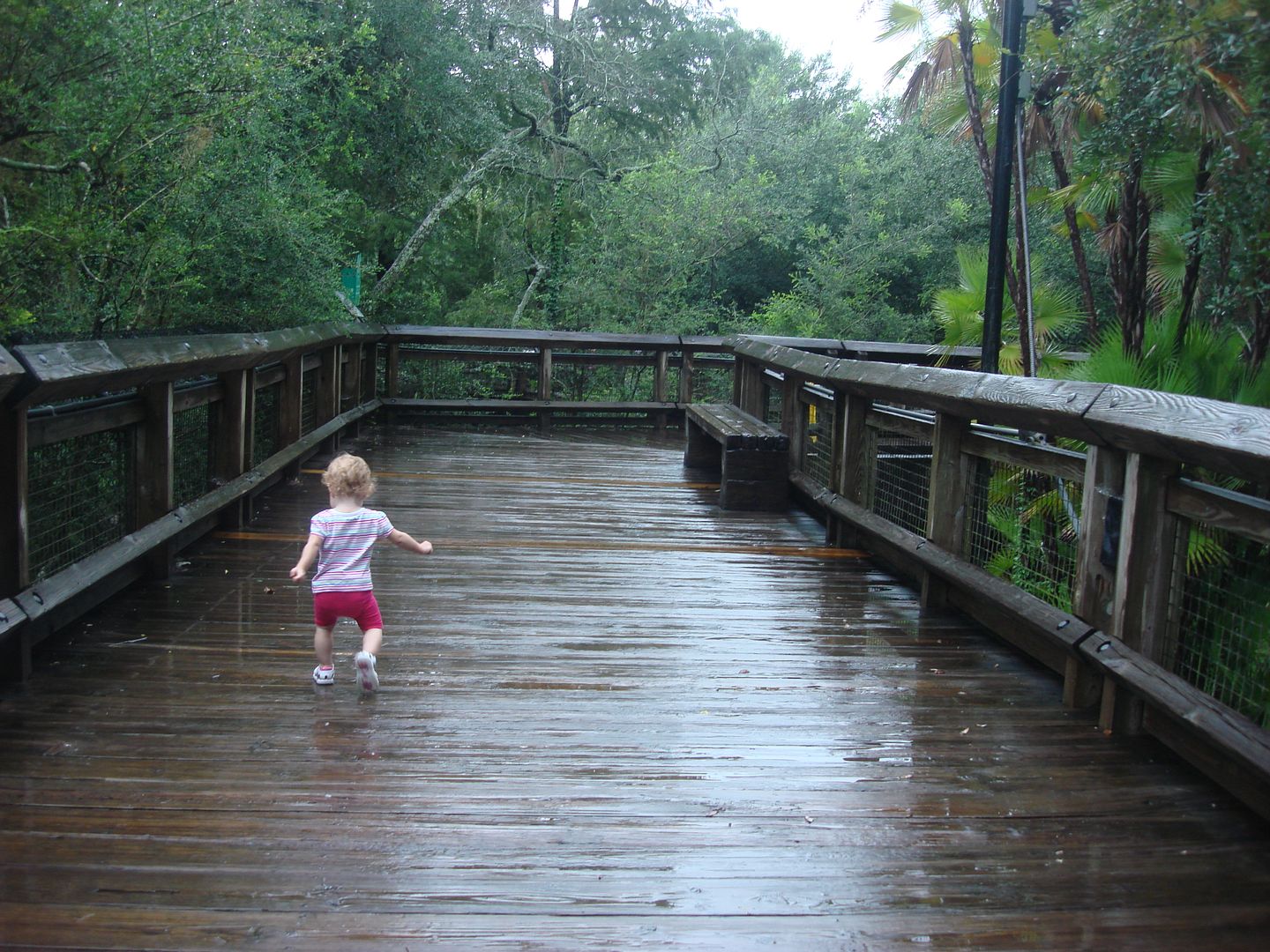 Some of the high-lites of the trip were the otter that put on a show for Lily.
The white tiger. Just 'cause it was so beautiful.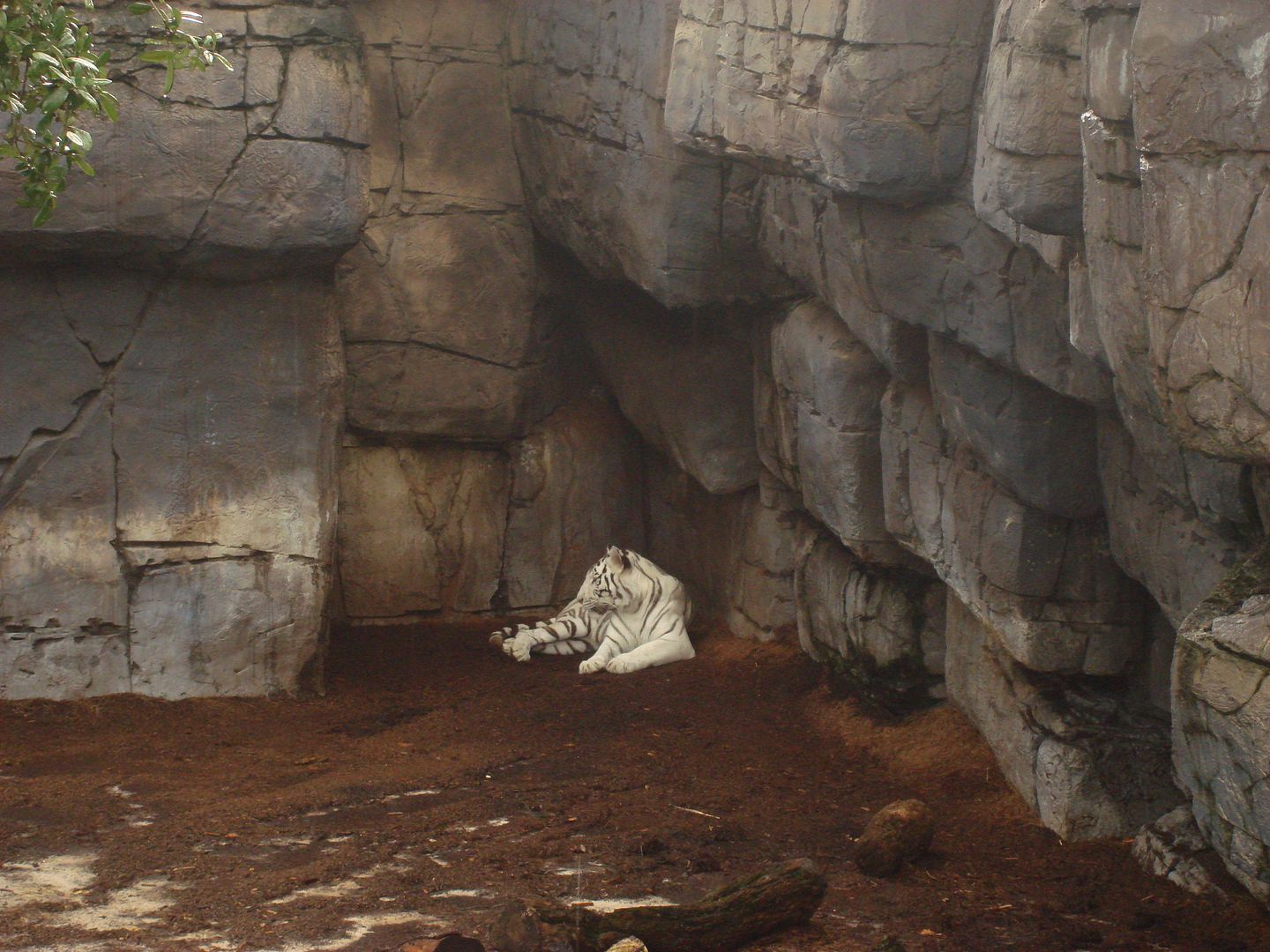 The stingrays (minus the stingers). Lily LOVED these guys! She was a little unsure of them at first but warmed up pretty quickly and was trying to grab their fins (That's what they are right, fins?).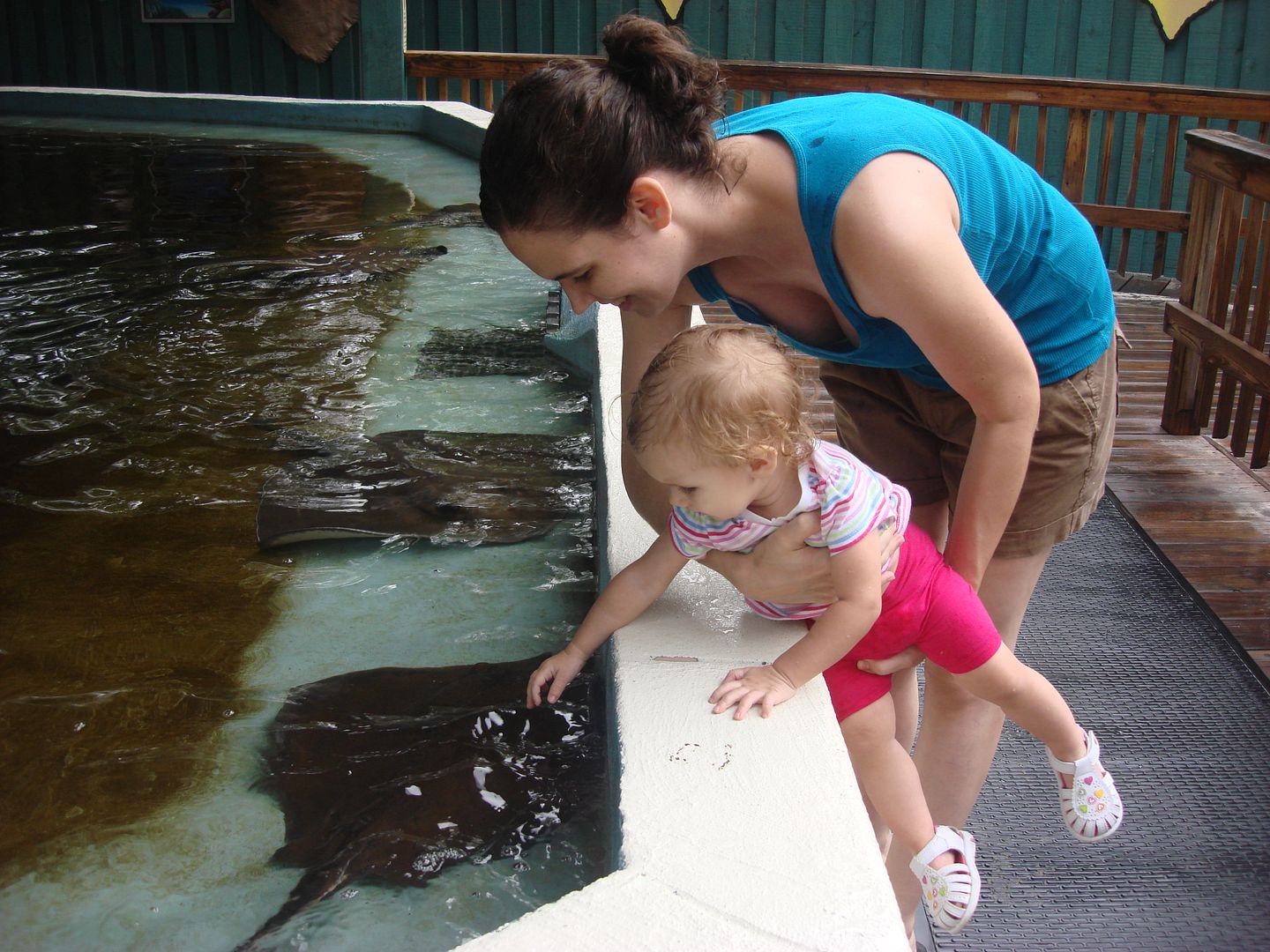 All in all, it was a great day. Lily did really well considering she'd had no nap all day long. Of course the first thing she did when we packed up the car and left was fall asleep. We're already talking about going again for my birthday in May.